By Courtney Potter
Brand-New Trailer for Disney+'s Marvel's 616 Anthology Docuseries

Eight remarkable stories. Eight unique filmmakers. Such is the through line of Disney+'s upcoming docuseries, Marvel's 616—which debuts exclusively on the streaming service this November. Giving viewers a deeper look into the creative world of Marvel than ever before, the series will explore Marvel's rich legacy of pioneering characters and creators. Take a look at the just-released new trailer for the series, above.
Each episode of Marvel's 616—helmed by a different director (including Community's Gillian Jacobs and Mad Men's Alison Brie)—will showcase the intersections of storytelling, pop culture, and fandom within the Marvel Universe. Topics covered will include a roster of global artists; the trailblazing women of Marvel Comics; "forgotten" characters; and so much more.
Look for all eight episodes of the series to debut on Disney+ on Friday, November 20.
5 Fantastic Things to Watch This Weekend
This first full weekend of October features some fa-boo-lous viewing from around the worlds of Disney to get you in the spooky mood. Alice Cooper (no stranger to Halloween shenanigans) returns as a guest voice to Disney Channel's Mickey Mouse Mixed-Up Adventures; Freeform brings back its fan-favorite Decorating Disney: Halloween Magic special; and look for two brand-new election-themed episodes of ABC's black-ish on Sunday, October 4. See more of what you can expect by clicking here.
Get Into the Halloween Spirit with Mickey Mouse and Disney Junior!
October also means that Disney Junior's "Mickey's Trick or Treats" programming event has officially begun! The month-long event kicks off on Friday, October 2, with some adorable themed interstitials hosted by Mickey Mouse himself and the premieres of several fan-favorite Disney Junior shows, including Puppy Dog Pals, T.O.T.S., and Mickey Mouse Mixed-Up Adventures.
The event also includes the debut of four brand-new Halloween music videos—the first of which, "That's How You Know It's Halloween," just premiered on the channel; check it out, above. We're warning you… it's dangerously catchy. Be sure to add it to your Halloween-related video playlist!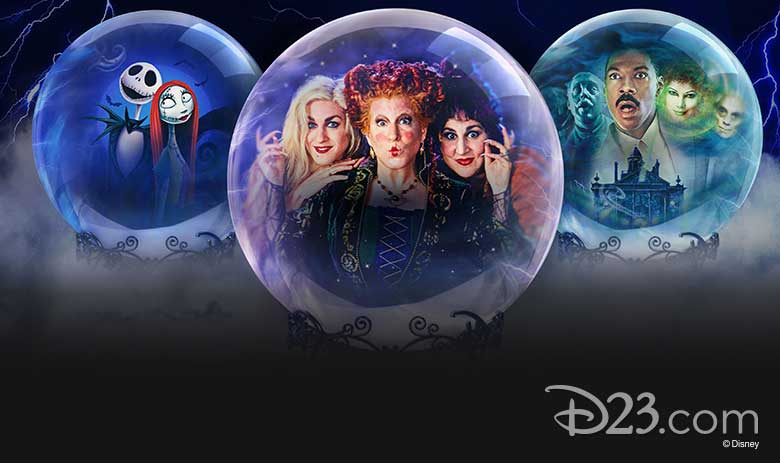 Disney+ Reveals Spine-Tingling Halloween Content … and a Whole New Way to Watch It
But wait, there's more: All month long, our good pals over at Disney+ will be skele-brating the Halloween season with their first-ever "Hallowstream" event, offering subscribers a collection of some of the most thrilling and chilling Halloween movies, specials, and episodes of all time. It's sure to be your go-to Halloween destination, with films including Halloweentown, Hocus Pocus, and Tim Burton's The Nightmare Before Christmas, as well as the best Disney Channel and Disney Junior Halloween episodes and 30 episodes of The Simpsons' iconic "Treehouse of Horror" franchise! To see more of what you can expect, visit disneyplus.com.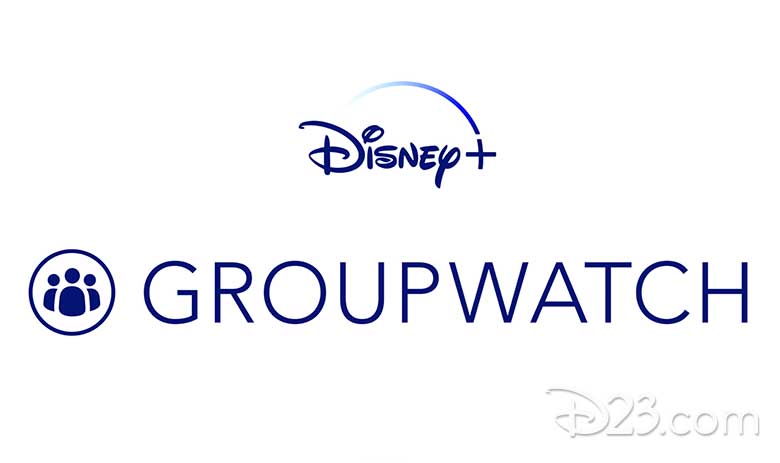 But that's not the only big news to come from Disney+ this week… Should you want to plan an All Hallows' Eve marathon with your friends, you can now do so with Disney+'s brand-new GroupWatch co-viewing feature! GroupWatch allows for up to seven people to watch together in a synced playback experience available across desktop, mobile, connected TV devices, and Smart TVs, and share reactions in real time.
Subscribers can launch the experience through the GroupWatch icon found on the "Details" page of content in the Disney+ library. They will then receive a link to invite up to six other people to watch with them (Disney+ subscription required for everyone, natch). Invitations must originate from desktop or mobile, but they can then be watched from a connected TV device or Smart TV. The synchronized playback seamlessly allows each viewer the ability to pause, play, rewind, or fast forward, for the whole group! And while watching, viewers can react in real time with six different emojis: "like," "funny," "sad," "angry," "scared," and "surprised" through the Disney+ app.
Happy hauntings, Disney+ fans!
ICYMI: Mickey Mouse Funhouse Coming to Disney Junior
If you've got little ones in your life, listen up—there's a fantastic new series for them that's just over the horizon, and D23 has all the scoop! Disney Junior has announced that production's begun on Mickey Mouse Funhouse, a new animated series that will introduce Funny, an enchanted talking playhouse who leads Mickey and his pals on all manner of adventures. Click here for more info on the colorful good times in store!
Your Adorable Baby Animal Fix, Courtesy Disney's Animal Kingdom…
Honestly, is there anything better than watching baby animals, of all stripes (pun intended), frolic and play? We think not. And it's heartening to know that the folks down at Disney's Animal Kingdom park at Walt Disney World Resort are always ready and willing to pass along some insanely adorable footage when brand-new babies have joined the fold.
Case in point: Last week—just as the new Magic of Disney's Animal Kingdom series from National Geographic was getting ready to debut on Disney+ (it's now streaming, by the way)—a baby female Masai giraffe was born backstage at Disney's Animal Kingdom! Weighing in at 156 pounds and standing a whopping 6 feet tall, the baby (born in the wee hours of Tuesday, September 22) is healthy, and was strong and feisty during her first neonatal exam. See her in action in the cute clip, above!
According to our friends at the Disney Parks Blog, the as-yet-to-be-named girl is already showing a close bond with mother Mara; the pair will continue to stay behind-the-scenes until baby meets all her developmental milestones. She's expected to join the herd on the savanna in the coming weeks.