By Zach Johnson
From Super Heroes to circus performers, there's no shortage of unforgettable characters and personalities in this week's roundup. ABC's Marvel's Agents of S.H.I.E.L.D will end its seven-season run Wednesday and Don't will end its first season Thursday, both airing on ABC. Disney+ will add Ant-Man and The Wasp and The Greatest Showman to its library Friday, in addition to a new season of Weird But True!, the hit National Geographic series.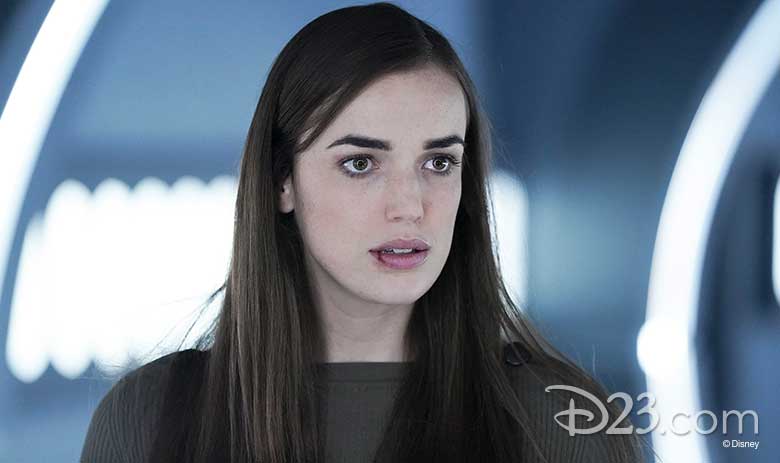 Marvel's Agents of S.H.I.E.L.D.—Wednesday, August 12, at 9 p.m. ET on ABC
The final mission is here. The highly anticipated two-part series finale begins with "The End Is at Hand," written by executive producer Jeffrey Bell and directed by Chris Cheramie. With their backs against the wall and Nathaniel Malick (guest star Thomas E. Sullivan) and Sibyl (guest star Tamara Taylor) edging closer to eliminating S.H.I.E.L.D. from the history books, the agents must rely on their strengths to outsmart and outlast the evil Chronicoms. Of course, director Alphonso "Mack" MacKenzie (Henry Simmons) and agents Phil Coulson (Clark Gregg), Melinda May (Disney Legend Ming-Na Wen), Daisy Johnson (Chloe Bennet), Jemma Simmons (Elizabeth Henstridge), Elena "Yo-Yo" Rodriguez (Natalia Cordova-Buckley), Deke Shaw (Jeff Ward), and Daniel Sousa (guest star Enver Gjokaj) are up for the challenge. This is their most important fight, and it will take the help of friends and teammates, past and present—including Piper (Briana Venskus) and Davis (Maximilian Osinski)—to survive. The second part of the finale, "What We're Fighting For," airing at 10 p.m. ET, was written by executive producer Jed Whedon and directed by Kevin Tancharoen.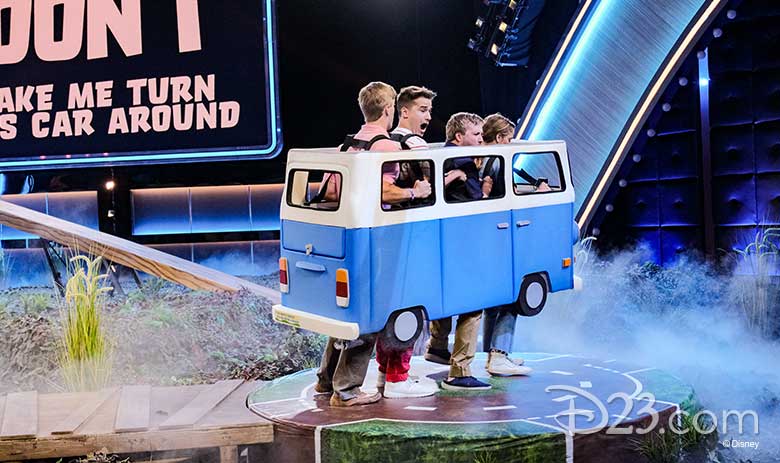 Don't—Thursday, August 13, at 9 p.m. ET on ABC
In the season finale of the comedic physical game show, don't miss watching the Williams family do their best to win $100,000 by competing in a series a challenges, including "Don't Embarrass Yourself," "Don't Make Me Turn This Car Around," "Don't Play With Matches," "Don't Drink," and "Don't Look Back." Executive produced by Ryan Reynolds and hosted by Adam Scott, Don't is the only show where doing absolutely nothing is what it takes to win!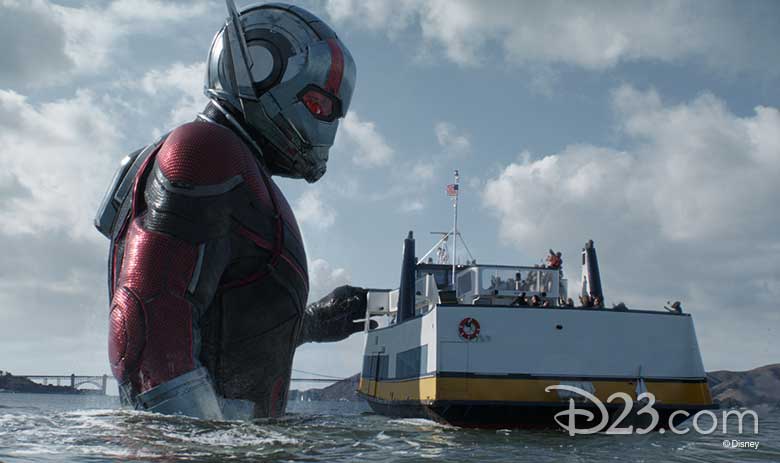 Marvel Studios' Ant-Man and The Wasp—Friday, August 14, on Disney+
In the aftermath of Captain America: Civil War, Scott Lang (Paul Rudd) wrestles with his choices both as a Super Hero and a father. As he struggles to balance his home life with his responsibilities as Ant-Man, Hope van Dyne (Evangeline Lilly) and Dr. Hank Pym (Michael Douglas) recruit him for an urgent new mission. Scott must once again put on his suit and learn to fight alongside The Wasp as they join forces to uncover secrets from the past—and, hopefully, to rescue Janet van Dyne (Michelle Pfeiffer) from the Quantum Realm. There's just one person standing in their way: Ava Starr (Hannah John-Kamen), aka Ghost.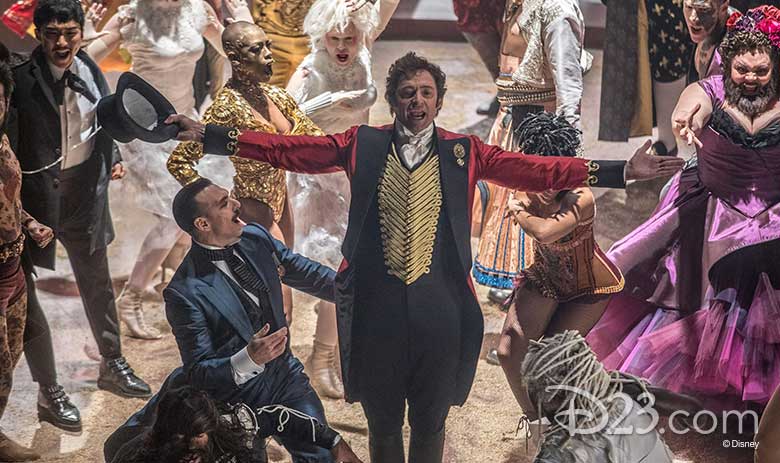 The Greatest Showman—Friday, August 14, on Disney+
Growing up in the early 1800s, P.T. Barnum (Hugh Jackman) always had a knack for publicity and promotion. After trying his hand at various jobs, he turns to show business to indulge his limitless imagination, rising from nothing to create the Barnum & Bailey circus. Featuring catchy musical numbers, exotic performers, and daring acrobatic feats, his spectacle soon takes the world by storm to become the greatest show on earth. Directed by Michael Gracey, with songs by Academy Award® and Golden Globe® winners Benji Pasek and Justin Paul, the cast includes Zac Efron as Phillip Carlyle, Rebecca Ferguson as Jenny Lind, Michelle Williams as Charity Hallett-Barnum, and Zendaya as Anne Wheeler.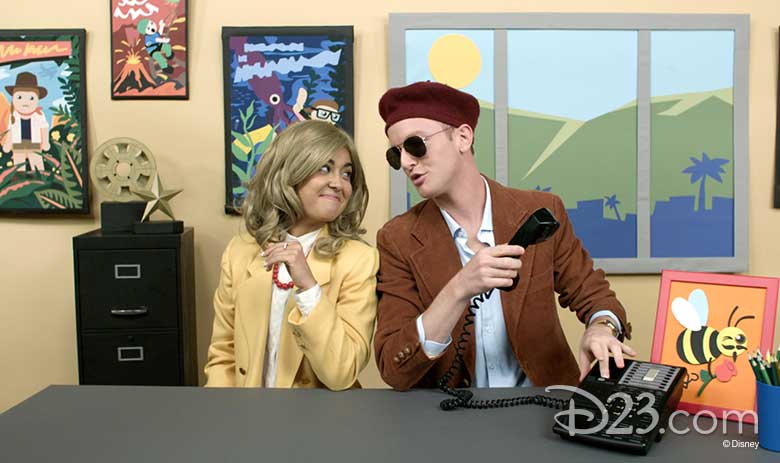 Weird But True! —Friday, August 14, on Disney+
National Geographic's newest season of Weird But True! is streaming exclusively on Disney+. Children's entertainers and educators Charlie Engelman and Carly Ciarrocchi host the third season of the Emmy® Award-winning series, and this time, they're embarking on even more imaginative and strange adventures to reveal surprising and interesting facts about the world. Set both in studio and in the field, the award-winning Weird But True! incorporates a mix of arts and crafts, unbelievable facts, and real-life exploration. In the hilarious season premiere, "Dinosaurs," Engelman and Ciarrocchi don't have tickets to their favorite actress' movie premiere… but somehow, their friends do! Their quest to get to the Alabama Cones premiere takes them on a fascinating journey to Dinosaur National Monument, where the two hosts hatch a plan with a paleontologist to "dig up" the dough.