By Nicole Nalty
Celebrating its 15th spooky season, Haunted Mansion Holiday has returned to Disneyland for Halloween Time—you can celebrate all things ghoul from now through October 31—and the holiday season (beginning November 10). While we always eagerly await the arrival of the Pumpkin King, we're particularly excited to see the new Disney details that have been added to the attraction (or that we might have missed last year—gasp!). We've scoped the mansion for some things new, some things old—and a very special someone blue that you have to see in this holiday haunt.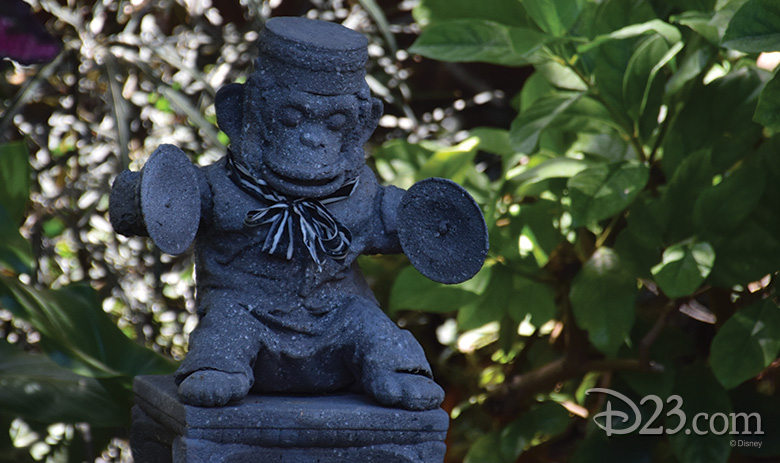 Monkey Business
Fans of Haunted Mansion Holiday might remember a few toys monkeying around in the mansion during past holiday seasons. Now, you can find a nod to the many monkeys in the pet cemetery in front of the haunted home.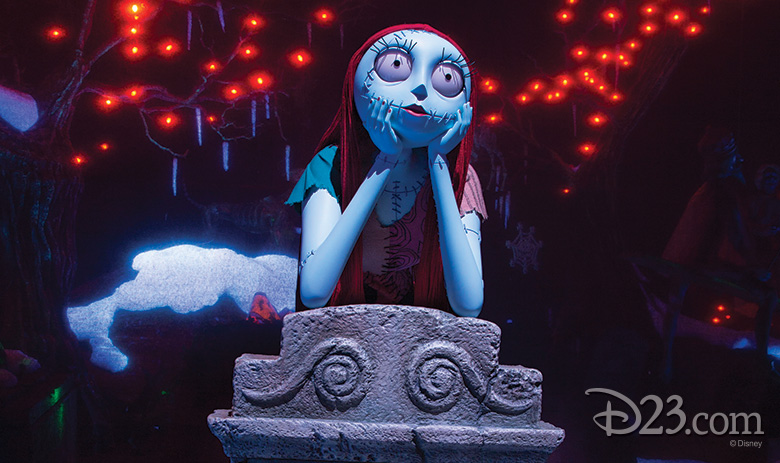 A New Happy Haunt from Halloween Town
"My dearest friend, if you don't mind… I'd like to join you by your side." Jack has been wrecking the halls of the Haunted Mansion for 15 years alongside classic characters from Tim Burton's The Nightmare Before Christmas, but this is the first year that guests can see Sally in her full Frankenstein-esque form. Plus, you can still find Sally as you leave your Doombuggies and return to the mortal realm.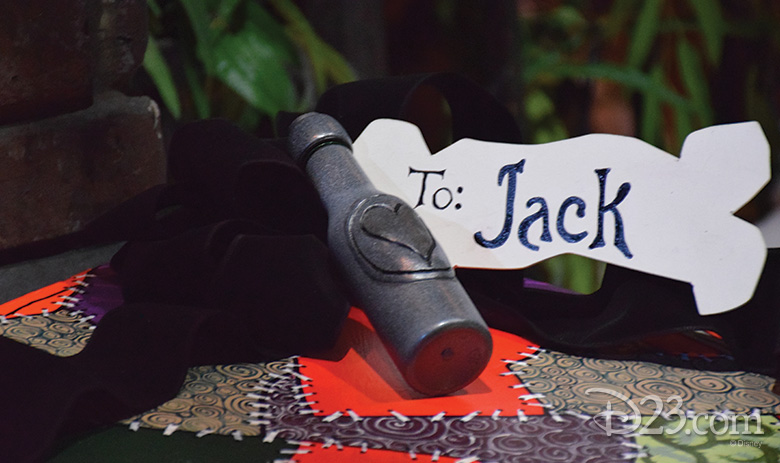 Signs of Sally
Before you see Sally in the ghostly graveyard, keep an eye out for nods to the Nightmare character throughout the mansion. Sally's Worms Wort and Deadly Night Shade are hidden in the attic, and her love potion rests on top of Jack Skellington's present in the graveyard. The tablecloth in the ballroom seems to be cut from the same cloth as Sally's dress, and most notably, atop the tablecloth…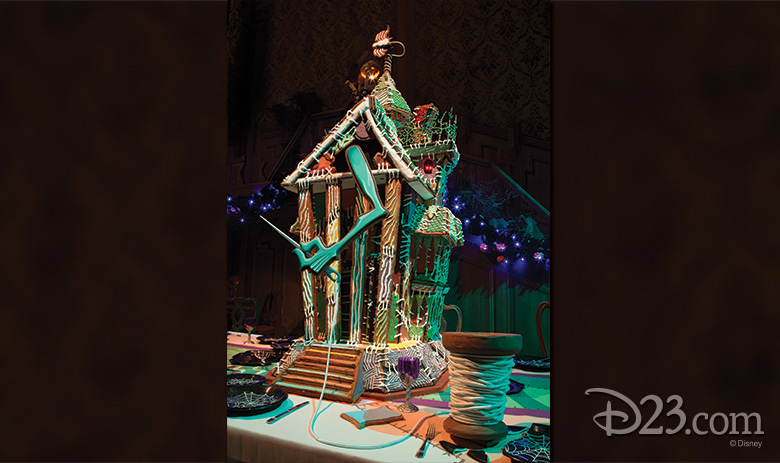 A Sticky (but Sweet!) Stitch-uation
You'll find this year's haunted gingerbread house. This Haunted Mansion Holiday tradition is celebrating its 15th year this Halloween Time and commemorates Sally's arrival. "The whole structure has been cobbled and stitched together from other different gingerbread houses and treats," Tim Wollweber, associate art director for Disney Parks told our friends at the Disney Parks Blog. "But it appears that sometime during the house's construction, a gingerbread ghoul was entombed! Apparently he's eager to sew himself up inside—much like another mansion graveyard ghoul you've probably seen."
A Notable Naughty-or-Nice List
This isn't your ordinary naughty-or-nice list, Sandy Claws! Among other items in the attic, the naughty-and-nice list features the names of members of the original creative team, or the names of the team members' friends and family. There are also gifts in the attic addressed to team members, and sometimes a new tag is added for a team member who made a particularly spook-tacular contribution.