By Courtney Potter
Not only is it the end of September—honestly, how did that happen?!—but we're heading into a truly auspicious month: October, when The Walt Disney Company officially celebrates its incredible 100th anniversary (do join us for our Royal Anniversary Ball; click here!) with all manner of fun and frolic featuring an extra special dash of magic. But until that time, why not while away the hours with some fresh, amazing content from around the worlds of Disney? Charismatic new filmmakers; a few refreshers to get you ready for the return of a certain God of Mischief; a brand-new way to watch football; and so much more…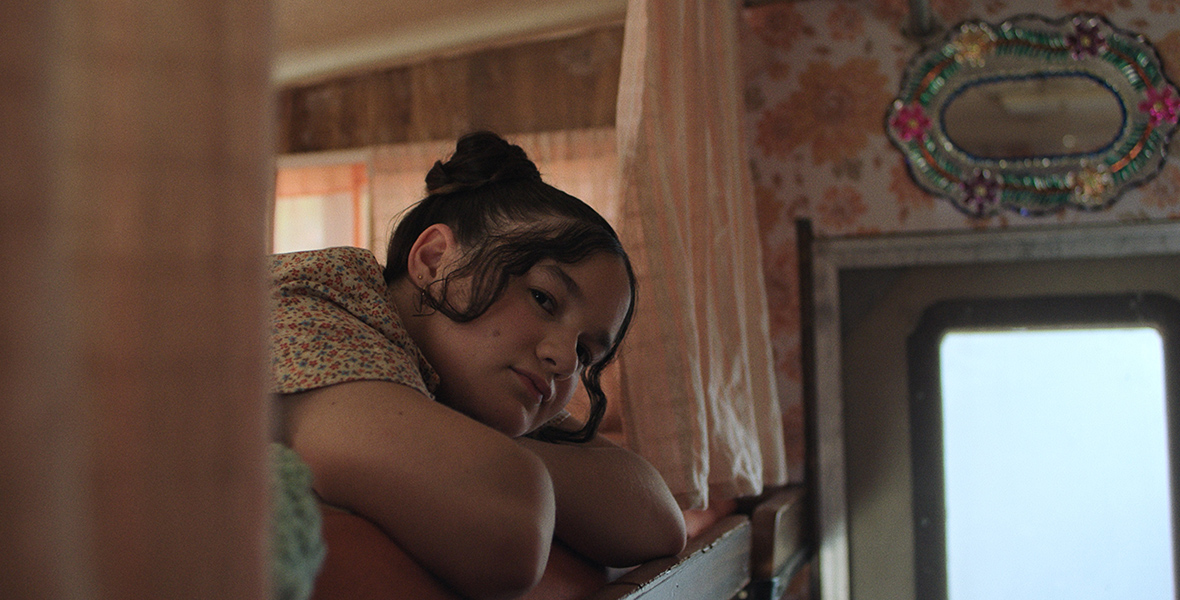 Disney's Launchpad—Season 2 now streaming on Disney+
Disney's Launchpad Season 2 is a collection of live-action shorts from a new generation of dynamic filmmakers. This season showcases six writers, five directors, and one writer-director from underrepresented backgrounds who were given the opportunity to share their perspectives and creative visions. Continuing the first season's goal—which was to diversify the types of stories that are being told by giving access to those who historically have not had it— Launchpad Season 2 is proud to present six new shorts for Disney+ based on the theme of "connection."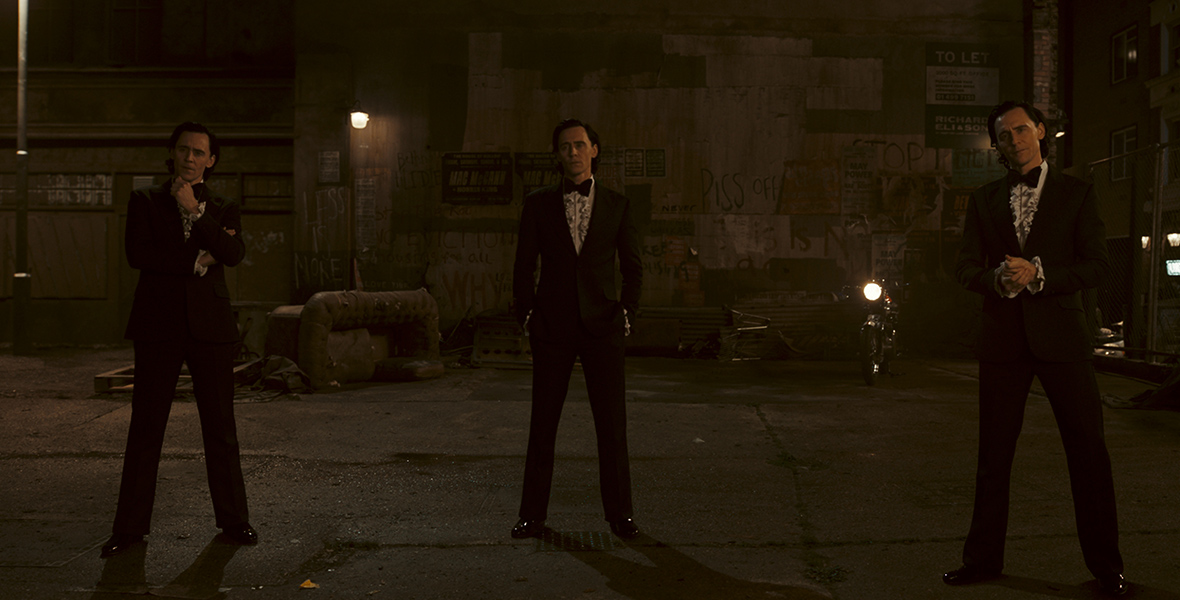 Marvel Studios Legends—new episodes now streaming on Disney+
Marvel Studios Legends serves as a refresher for the various heroes and villains making their way to the highly anticipated series premiering on Disney+, setting the stage for all their incredible upcoming adventures… In anticipation of Loki, Season 2, two new episodes are now streaming to get you up to speed: You'll find out everything you need to know about Variants, and explore the mysterious origins of the TVA.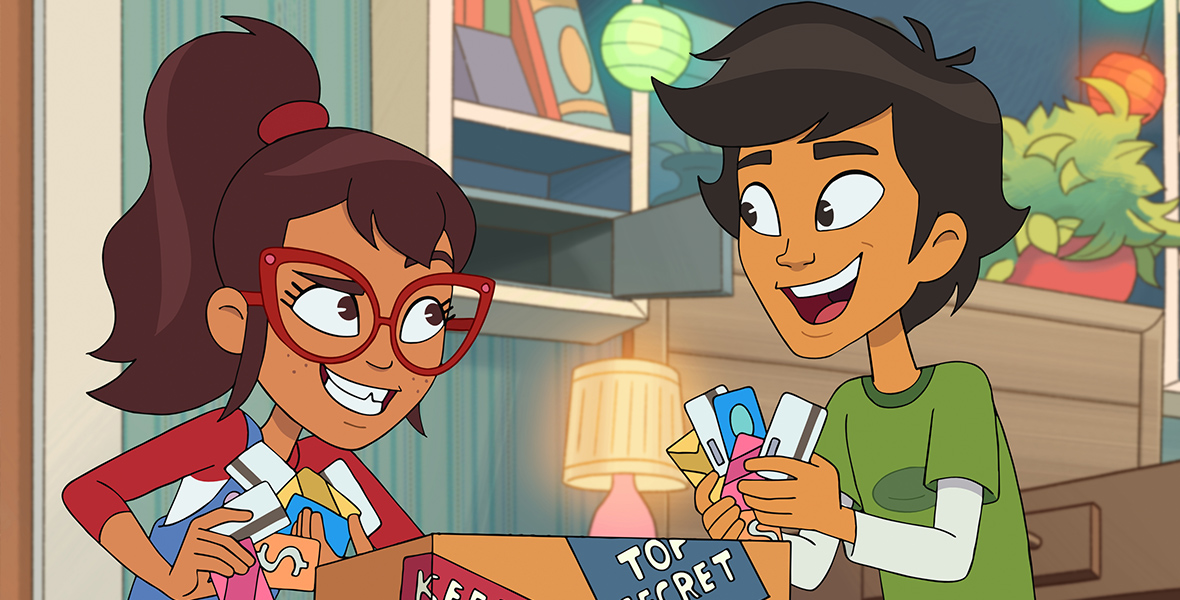 Hailey's On It!—Friday, September 29, at 8:30 p.m. ET/PT on Disney Channel and Disney XD
The episode's two stories include: "Beta's Gonna Hate," where Beta (voiced by Gary Anthony Williams) suspects Alphred, a cleaning robot, is a chaos-bot spy—but Hailey (voiced by Auliʻi Cravalho) and Scott (voiced by Manny Jacinto) aren't so sure; and "The A-maize-ing Maze," in which Hailey and Beta ditch Scott to complete a complicated corn maze on their own.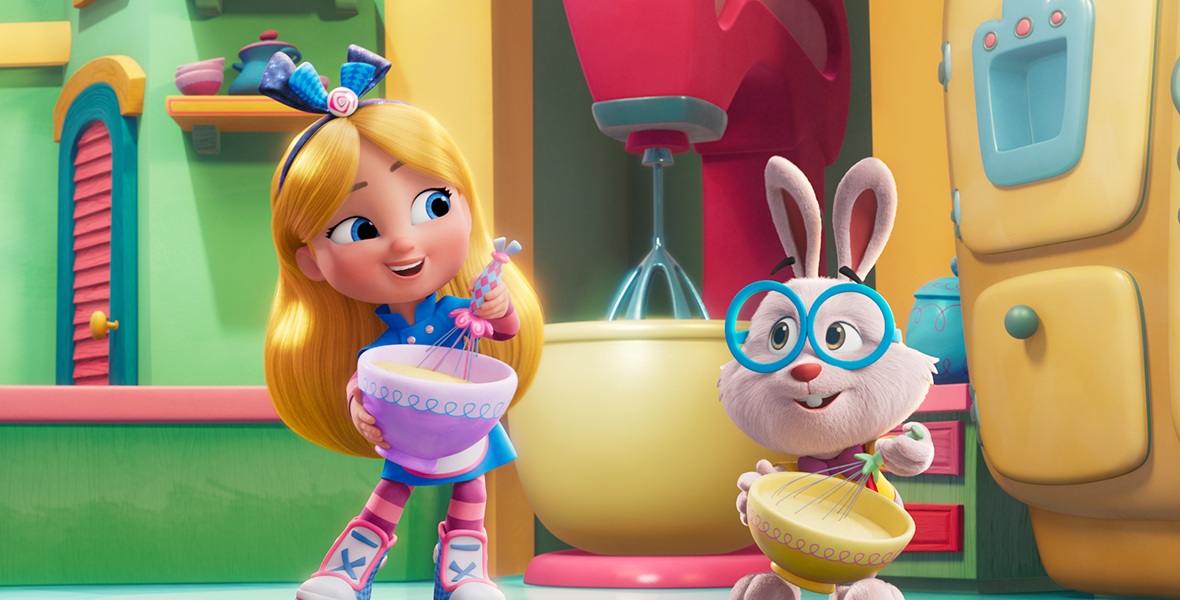 Alice's Wonderland Bakery—Saturday, September 30, at 7 p.m. ET/PT on Disney Junior
The episode's tales include: "A Hare Raising Halloween," in which Fergie (voiced by Jack Stanton) overcomes his fear of Halloween at the Palace's holiday celebration; and "Fergie Turns the Tide," where Fergie invites the Dodo Beach oysters to play at Cookie's (voiced by Secunda Wood) fancy dinner.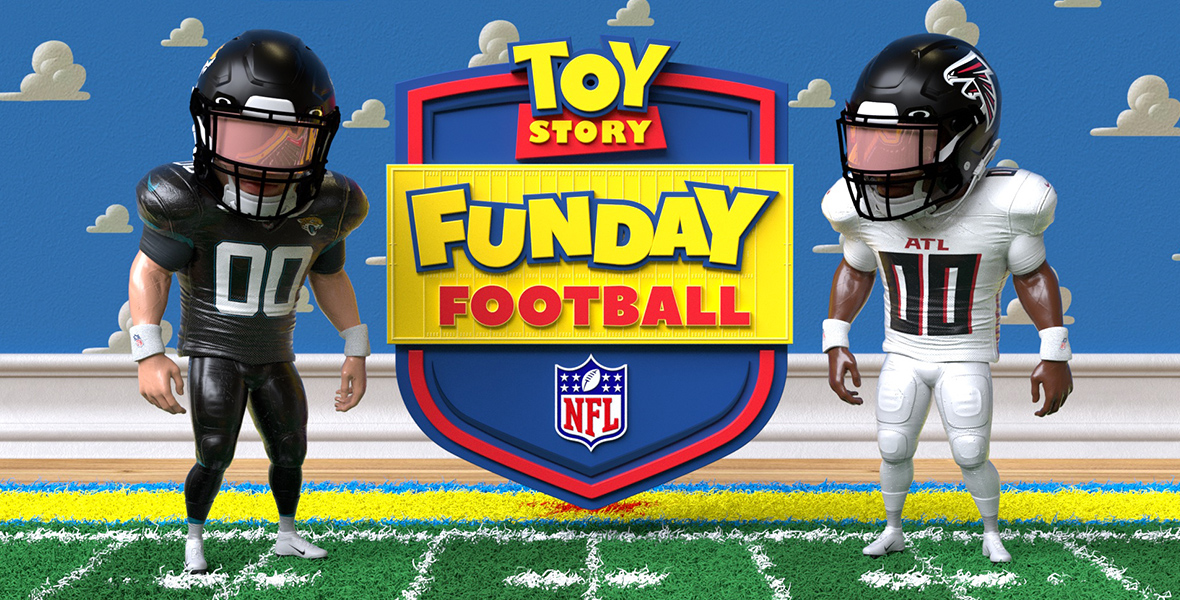 Toy Story Funday Football—Sunday, October 1, at 9:30 a.m. ET on Disney+ and ESPN+
Are you ready to go to infinity and beyond for some football? ESPN, The Walt Disney Company, and the National Football League have collaborated on a first-of-its-kind NFL game presentation—where real-time action between the Atlanta Falcons and Jacksonville Jaguars, live from London's Wembley Stadium, will be experienced within Disney and Pixar's iconic Toy Story universe! Andy's room will replicate the on-the-field gameplay from Wembley, where each Falcon and Jaguar player will have animated representation on a traditional-looking field; meanwhile, fans will view every run, pass, score, and all football-related action through state-of-the-art tracking technology enabled by the NFL's Next Gen Stats player-tracking data and Beyond Sports. Woody, Buzz Lightyear, and lots of other Toy Story faves will be visible throughout, cheering on from the sidelines and in other non-gameplay elements.