By Courtney Potter
Looking for a cavalcade of animated delights, behind-the-scenes fun, and even some animal hijinks for your weekend viewing, as we head squarely into the middle of September? Look no further than Disney+, which has you covered from all angles with several fantastic debuts. We're especially excited for another look (or three) at Disney and Pixar's Elemental… (Pro tip: If you're seeing it for the first time, you might want to check out our breakdown of who's who in the film before you visit Element City.)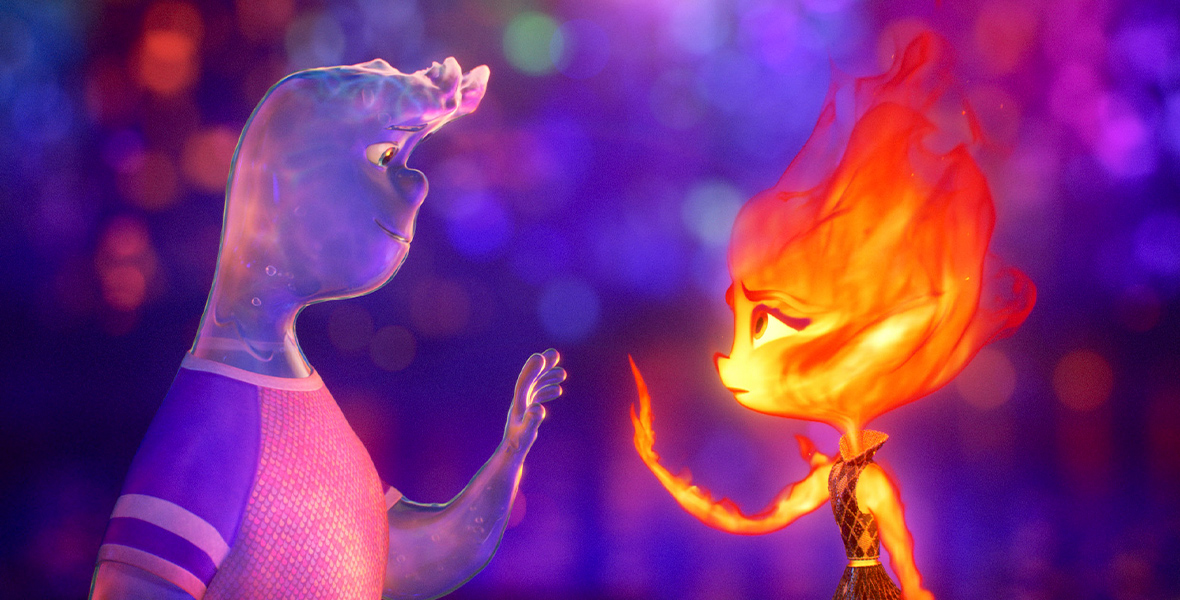 Elemental—now streaming on Disney+
Yes, Disney and Pixar's latest has official arrived on the streaming service! Welcome to Element City, where Fire-, Water-, Earth-, and Air-residents live together. Ember (voiced by Leah Lewis), a tough, quick-witted, and fiery young woman, begins a friendship with a fun, sappy, go-with-the-flow guy named Wade (voiced by Mamoudou Athie)—and it winds up challenging their every belief about the world they live in. Directed by Peter Sohn, the film also features the voices of Ronnie del Carmen, Shila Ommi, Wendy McClendon-Covey, Catherine O'Hara, Mason Wertheimer, and Joe Pera.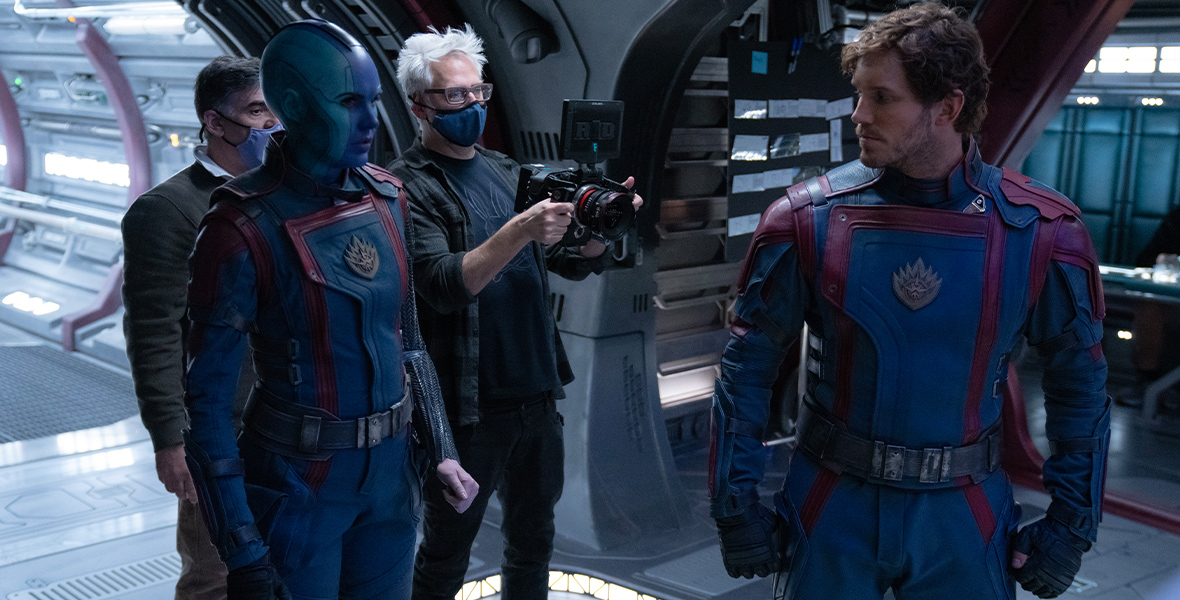 Marvel Studios' Assembled: The Making of the Guardians of the Galaxy Vol. 3—now streaming on Disney+
Interested to learn just what it took to bring all the heartfelt shenanigans of Guardians of the Galaxy Vol. 3 to the big screen? Join director James Gunn and the film's stars, including Chris Pratt and Zoe Saldaña, as they recount how it was conceived, shaped, and ultimately delivered to the world. Viewers will stand alongside the cast and crew in the poignant final moments of the shoot as they bid farewell to each other and close this chapter in the saga of Peter Quill and his delightful band of misfit-warriors.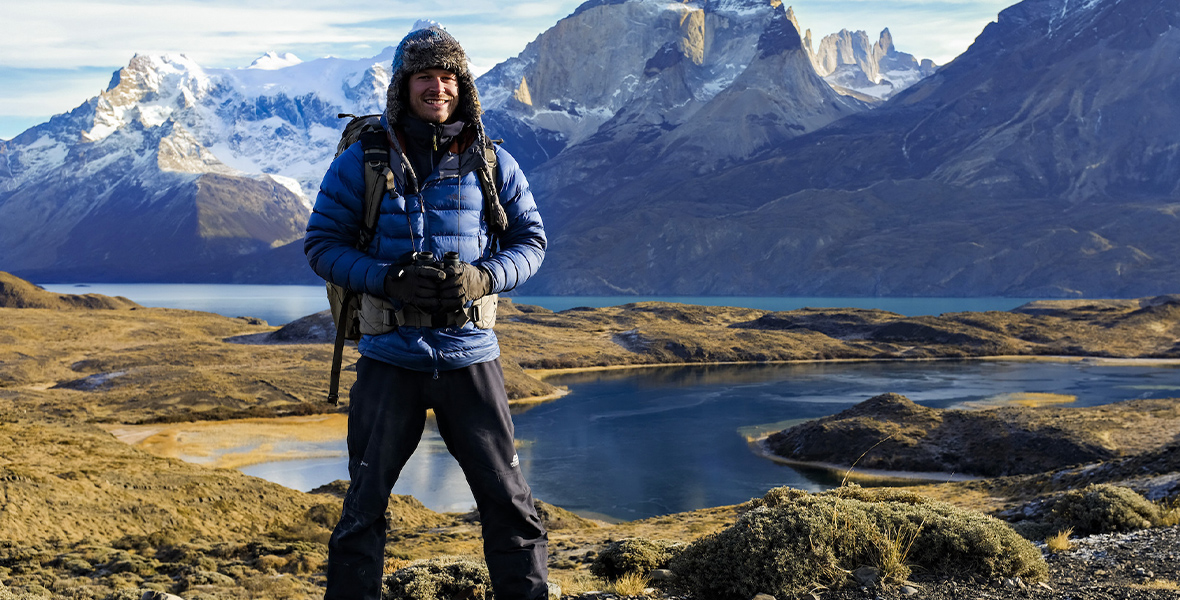 Animals Up Close with Bertie Gregory—now streaming on Disney+
Bertie Gregory is back—and this time, the adventures are even more epic! In this series, he'll be taking viewers to the most spectacular corners of our planet… from Antarctica to Africa and South America to Asia, tracking down extraordinary animals to capture their daily lives like never before. Armed with drones, state-of-the-art cameras, and underwater tech, Gregory and his team brave sub-freezing seas, climb snow-capped mountains, and sleep suspended 120 feet in the air to reveal the challenges these animals endure, their fierce rivalries, and the threats they face on our changing planet. The series shows all the behind-the-scenes moments he and his team face while adapting to unpredictable wildlife in remote environments, where filming rarely goes as planned.
Lang Lang Plays Disney—Friday, September 15, on Disney+
Documenting an exclusive one-night-only concert at Royal Albert Hall, Lang Lang Plays Disney is an incredible musical and visual treat that showcases unique arrangements of Disney's most popular songs—and gives insight into the life of world-renowned pianist Lang Lang. Through performance and documentary segments, the film opens an intimate window into his extraordinary musical journey as he speaks to his love for Disney dating back to his childhood in China. Joined by London's Royal Philharmonic Orchestra, Lang Lang invites audiences to savor Disney classics such as "Let It Go," "We Don't Talk About Bruno," "You'll Be in My Heart" featuring British recording artist Alfie Boe, "When You Wish Upon a Star" with performer Gina Alice Redlinger, and more.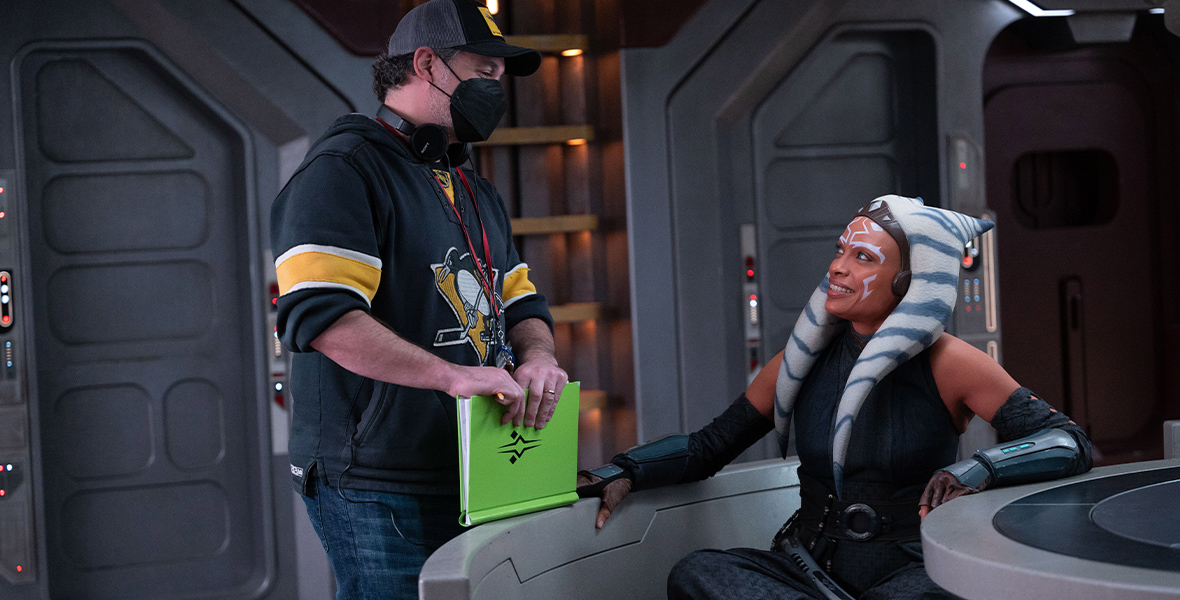 Master & Apprentice: A Special Look at Ahsoka—Friday, September 15, on Disney+
You have been watching Ahsoka, yes? You did watch that episode that essentially broke the Star Wars-related Internet, correct? If not, what are you waiting for?! If you'd like a very cool inside look at the making of this amazing Lucasfilm series, do check out this brand-new featurette premiering on the streaming service this weekend. And naturally, don't forget to tune into the next new episode of the series, premiere this coming Wednesday, September 20.