By Zach Johnson
Take a trip to the future—and the past—when FX airs X-Men: Days of Future Past Friday. Later that night, things get animated on Disney's Magic Bake-Off when the creative minds behind Big City Greens evaluate three teams of two pastry chefs' work on Disney Channel. Freeform's "31 Nights of Halloween" is well underway, and this weekend's "faboolous" lineup includes three of our favorites: Hocus Pocus, Maleficent, and Toy Story of TERROR!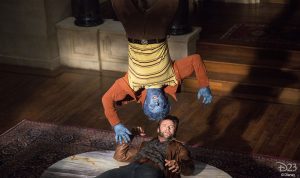 X-Men: Days of Future Past—Friday, October 15, at 11 a.m. ET on FX
The X-Men fight a war for the survival of mutants across two time periods. The beloved characters from the original X-Men film trilogy join forces with their younger selves from the past in order to change a major historical event and fight in an epic battle that could save our future. The ensemble cast includes Hugh Jackman as Wolverine; James McAvoy and Patrick Stewart as Professor X; Michael Fassbender and Ian McKellen as Magneto; Jennifer Lawrence as Mystique; Nicholas Hoult as Beast; Halle Berry as Storm; Anna Paquin as Rogue; Elliot Page as Kitty Pryde; Shawn Ashmore as Iceman; Omar Sy as Bishop; Evan Peters as Quicksilver; Daniel Cudmore as Colossus; Fan Bingbing as Blink; Booboo Stewart as Warpath; Adan Canto as Sunspot; and Peter Dinklage as Bolivar Trask.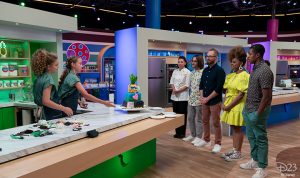 Disney's Magic Bake-Off—Friday, October 15, at 7 p.m. ET on Disney Channel
The animated series Big City Greens comes to life when the young pastry chefs set out to design cityscape cakes complete with fondant streets, sugar paper maps, and more. Chris and Shane Houghton, Big City Greens' creators and executive producers, are guest judges!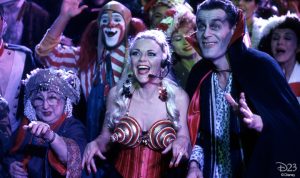 Hocus Pocus—Saturday, October 16, at 7:15 p.m. ET on Freeform
Pranksters conjure up wild witches from 17th century Salem for a night of zany fun and comic chaos! The 300-year-old Sanderson sisters (Disney Legend Bette Midler, Kathy Najimy, and Sarah Jessica Parker) set out to cast a spell on the town and reclaim their youth… but first they must get their act together and outwit three kids and a talking cat!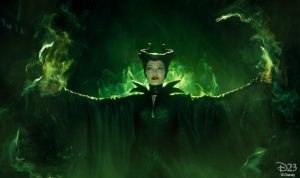 Maleficent—Saturday, October 16, at 9:25 p.m. ET on Freeform
After a neighboring kingdom threatens her forest, Maleficent (Angelina Jolie) places an irrevocable curse on the king's newborn daughter, Princess Aurora (Elle Fanning). But as the child grows, Maleficent develops a soft spot for her. As the conflict between the two realms intensifies, Maleficent realizes that Aurora may hold the key to peace in the land.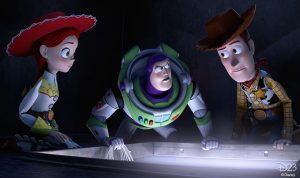 Toy Story of TERROR!—Sunday, October 17, at 11:35 p.m. ET on Freeform
What starts out as a fun road trip for Woody (voiced by Tom Hanks), Buzz Lightyear (voiced by Disney Legend Tim Allen), Jessie (voiced by Joan Cusack), and the gang takes an unexpected turn for the worse when the trip detours to a roadside motel. After Mr. Potato Head (voiced by Don Rickles) suddenly disappears, the other toys find themselves in a mysterious sequence of events that must be solved before they all suffer the same fate!