By Zach Johnson
Consider your weekend plans set! Disney+ is adding Garfield: The Movie (2004) to its ever-growing library on Friday, and we'll be celebrating the 35th anniversary of Flight of the Navigator that same day by watching it on the streaming service. Disney's Jungle Cruise also releases Friday in theaters and on Disney+ with Premier Access (for a one-time fee of $29.99). Last but not least, Hulu is adding dozens of new titles to its library on Sunday, including two fan-favorite adventure films: Gulliver's Travels (2010) and King Arthur (2004).
Garfield: The Movie—Friday, July 30, on Disney+
Garfield (voice of Bill Murray), a lazy and self-absorbed cat, is jealous of the new addition to his household: Odie, a friendly and playful dog beloved by their shared owner, Jon Arbuckle (Breckin Meyer). Resentful, Garfield lures Odie out of the house, but then feels guilty after the dog wanders away and gets lost. Realizing that Odie is in danger, Garfield risks his life to save him—and, in the process, learns about his own parentage. Garfield: The Movie also stars Jennifer Love Hewitt and Stephen Tobolowsky and features the voice talents of Nick Cannon, Alan Cumming, Jimmy Kimmel, Richard Kind, and Debra Messing.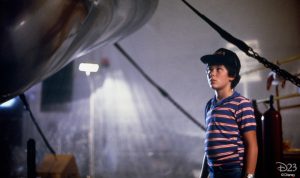 Flight of the Navigator—Friday, July 30, on Disney+
David Freeman (Joey Cramer) is a normal 12-year-old destined for a most extraordinary adventure aboard a spectacular, futuristic spacecraft. After an inexplicable disappearance, David returns possessing vast, undiscovered knowledge about the farthest reaches of the universe. With these newfound navigational powers, he is able to take the fantastic flying machine anywhere his heart desires, accompanied by its wisecracking robotic commander, Max (voice of Paul Reubens), as well as an assortment of bizarre extraterrestrial creatures!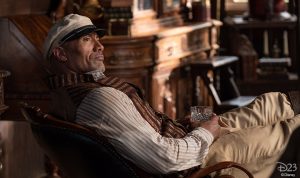 Jungle Cruise—Friday, July 30, in Theaters and on Disney+ with Premier Access
Embark on a rollicking thrill-ride down the Amazon with wisecracking skipper Frank Wolff (Dwayne Johnson) and intrepid researcher Dr. Lily Houghton (Emily Blunt). Lily enlists Frank's help in finding an ancient tree with unparalleled healing abilities. During their epic quest, the unlikely duo encounters countless dangers and supernatural forces, all lurking in the deceptive beauty of the rainforest. As the secrets of the lost tree unfold, the stakes grow even higher for Lily and Frank. And their fate—and mankind's—hangs in the balance.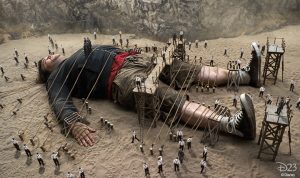 Gulliver's Travels—Sunday, August 1, on Hulu
Lowly newspaper mailroom clerk Lemuel Gulliver (Jack Black) takes on an assignment in the Bermuda Triangle, where a vortex transports him to Lilliput, a magical land of tiny people (played by Blunt, James Corden, Chris O'Dowd, Jason Segel, and others). His tall tales and heroic deeds instantly win the hearts of the tiny Lilliputians—but when he loses it all and puts his newfound friends in peril, he must find a way to undo the damage.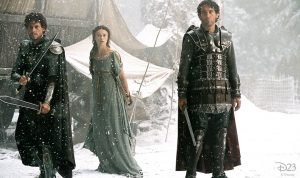 King Arthur—Sunday, August 1, on Hulu
A reluctant leader, Arthur (Clive Owen) wishes only to leave Britain and return to the peace and stability of Rome. But first, a mission leads him and the Knights of the Round Table—Galahad (Hugh Dancy), Gawain (Joel Edgerton), Lancelot (Ioan Gruffudd), Tristan (Mads Mikkelsen), and Bors (Ray Winstone)—to realize that when Rome is gone, Britain will need a new leader to fill the void. Under the guidance of Merlin (Steve Dillane), a former enemy, and with Guinevere (Keira Knightley) by his side, Arthur will have to find the strength within himself to change the course of history and lead Britain into a new age.