By Andie Hagemann
From a time-traveling limited series to a reimagining of a beloved Disney film, you won't want to miss all the spectacular titles coming to your TV (and assorted streaming devices) this week. On Tuesday, all episodes of FX's new limited series Kindred launch on Hulu. The first two episodes of National Treasure: Edge of History premiere Wednesday on Disney+. ABC's Beauty and the Beast: A 30th Celebration special premieres Thursday on the network. Last but not least, Walt Disney Animation Studios' Prep & Landing airs Friday on Freeform as part of the network's "25 Days of Christmas" festivities, and Disney Original Documentary's If These Walls Could Sing debuts that same day on Disney+.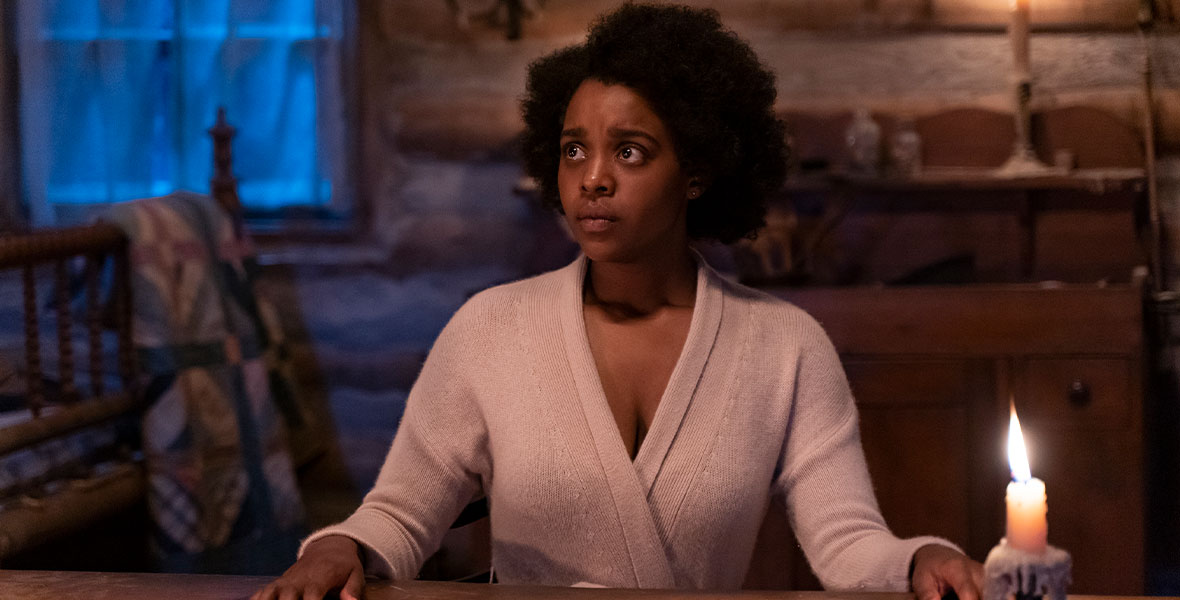 Kindred—Tuesday, December 13, on Hulu
Adapted from Octavia E. Butler's celebrated novel of the same name, the FX series—intended only for mature audiences—centers on Dana James (Mallori Johnson), a young Black woman and aspiring writer who is ready for a new life in Los Angeles. But, before Dana can settle into her new home, she finds herself being pulled back and forth in time. She emerges at a 19th-century plantation—a place connected to Dana and her family—where she learns unknown family secrets. The limited series also stars Micah Stock as Kevin Franklin, Ryan Kwanten as Thomas Weylin, Gayle Rankin as Margaret Weylin, Austin Smith as Luke, David Alexander Kaplan as Rufus Weylin, Sophina Brown as Sarah, and Sheria Irving as Olivia. All episodes are available on the streamer at launch.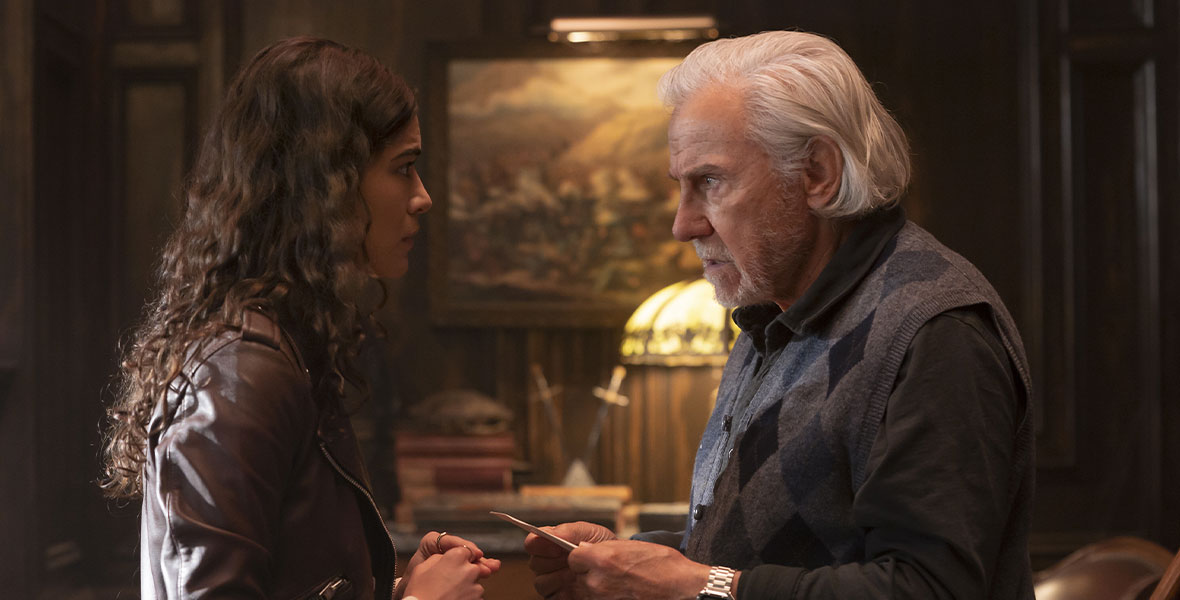 National Treasure: Edge of History—Wednesday, December 14, on Disney+
The all-new Disney+ Original series—an expansion of the National Treasure film franchise—follows Jess Valenzuela (Lisette Olivera), whose life is turned upside down when a stranger gives her a clue to a centuries-old treasure that might be connected to her late father. An avid puzzle-solver, Jess puts her skills to the test as she and her friends follow a series of clues hidden in American artifacts and landmarks. Can she outsmart an antiquities dealer who is also on the hunt for the lost treasure? The first two episodes debut at launch, followed by new episodes premiering weekly on Wednesdays thereafter. The series also stars Catherine Zeta Jones as Billie, Jake Austin Walker as Liam, Jordan Rodrigues as Ethan, Zuri Reed as Tasha, Antonio Cipriano as Oren, and Lyndon Smith as Agent Ross.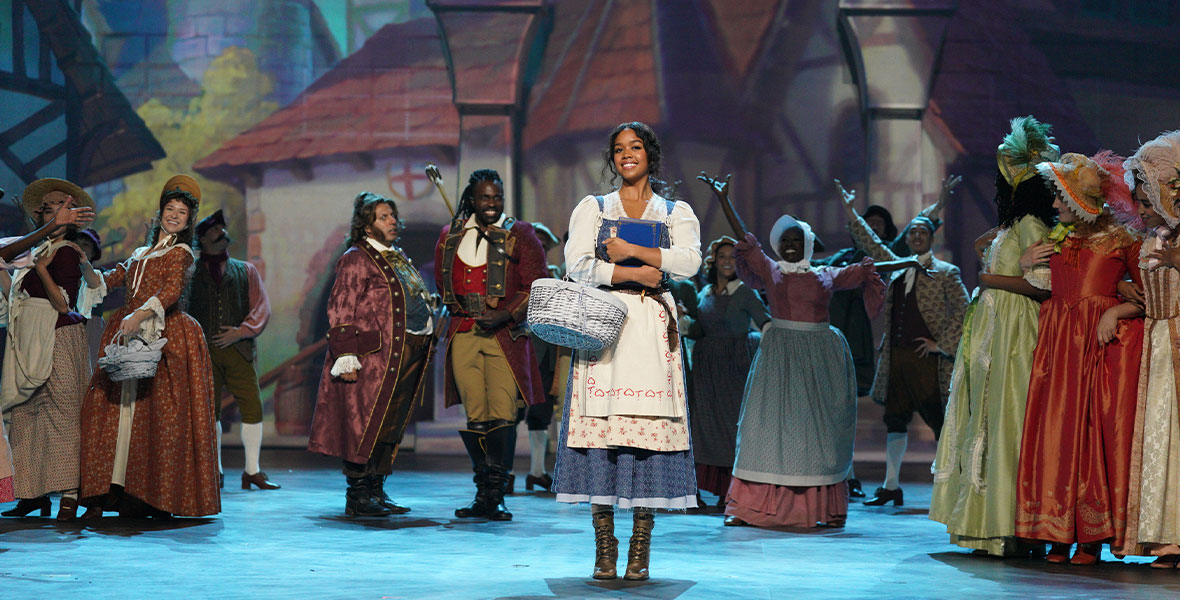 Beauty and the Beast: A 30th Celebration—Thursday, December 15, at 8 p.m. ET/PT on ABC
This year marks the 30th anniversary of when Disney's Beauty and the Beast became the first animated film to be nominated for Best Picture at the Oscars®, and the theme song "Beauty and the Beast" won the Academy Award® for Best Original Song. To commemorate the milestone anniversary for this "tale as old as time," ABC will present an animated and live action-blended special with a star-studded cast. Award-winning singer-songwriter H.E.R. will play Belle, while Josh Groban will portray the Beast. The special also stars Joshua Henry as Gaston, Martin Short as Lumière, David Alan-Grier as Cogsworth, Rizwan Manji as LeFou, Jon Jon Briones as Maurice, Shania Twain as Mrs. Potts, Leo Abelo Perry as Chip, and Rita Moreno as the narrator. The special will be available to stream the following day on Disney+.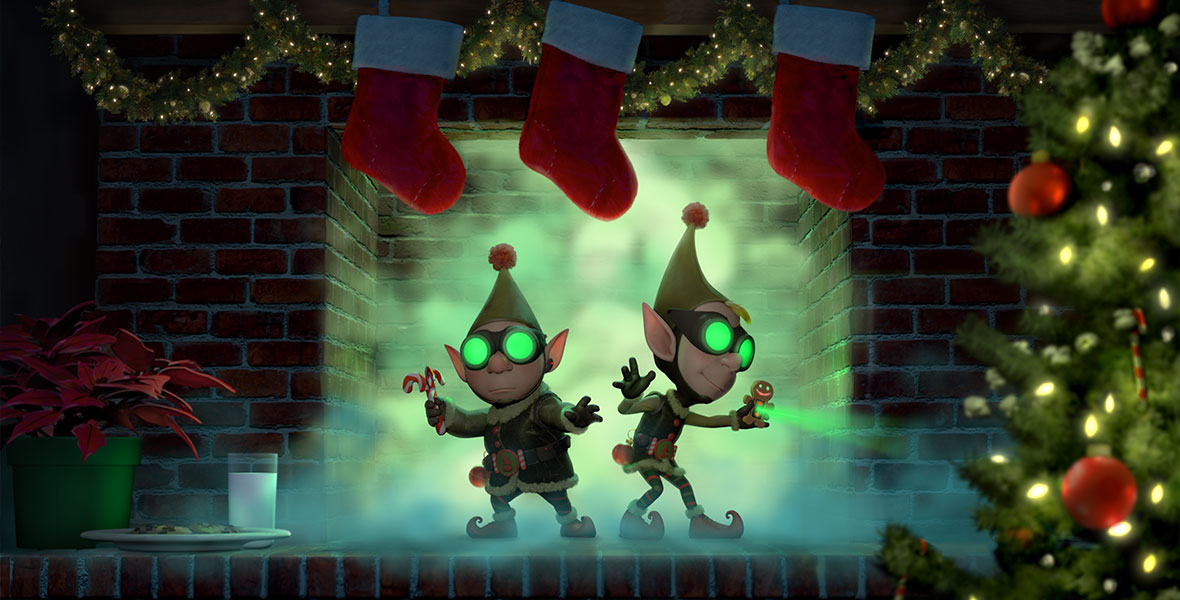 Prep & Landing—Friday, December 16, at 9:30 a.m. ET/PT on Freeform
After working in Prep & Landing for 227 years, Wayne (voiced by David Foley) is upset when he doesn't receive an expected promotion to be the Director of Naughty List Intelligence. Instead, Wayne is partnered with Lanny (voiced by Derek Richardson)—a rookie with neverending excitement for Christmas. During their Christmas Eve mission, Wayne and Lanny are dealt unexpected challenges that test their limits, but will the elves be able to guide Santa's reindeer through an intense snowstorm?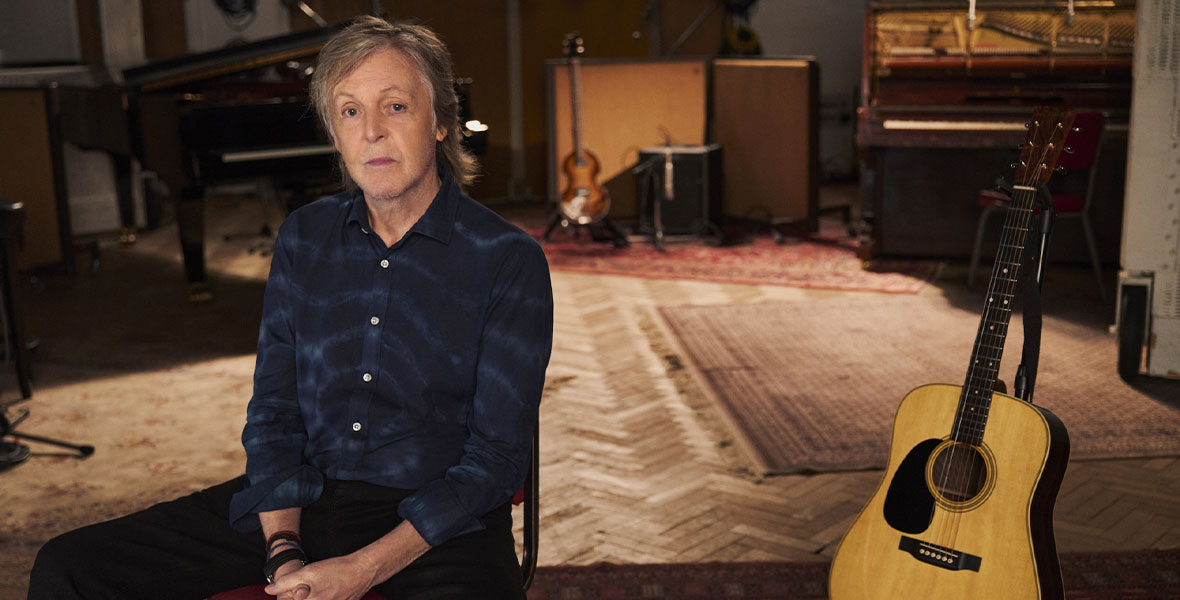 If These Walls Could Sing—Friday, December 16, on Disney+
For more than 90 years, Abbey Road Studios has been at the heart of the music industry. Fans journey every year to have their photo taken at the famous crosswalk, and artists aspire to follow in the footsteps of their heroes. In this Disney Original Documentary film, Mary McCartney guides viewers through nine decades of music magic and interviews iconic musicians including Paul McCartney, Ringo Starr, Disney Legend Elton John, John Williams, and many more.