By Victoria Hunt
It's time to light the yule log and get cozy. Freeform's highly anticipated 25 Days of Christmas month-long event returns on Thursday, December 1.
Freeform will be showing classic Christmas favorites, including Home Alone, The Santa Clause trilogy, Disney's A Christmas Carol, as well as beloved classics like Frosty the Snowman, Miracle on 34th Street(1994) and more! Last year during the event per Nielsen, Freeform ranked as the No. 1 Primetime cable network* in entertainment across Adults 18-49, Women 18-49, Men 18-49, Adults 18-34, Women 18-34, and Men 18-34 (in the 6p.m.–11 p.m. time spot, excluding sports).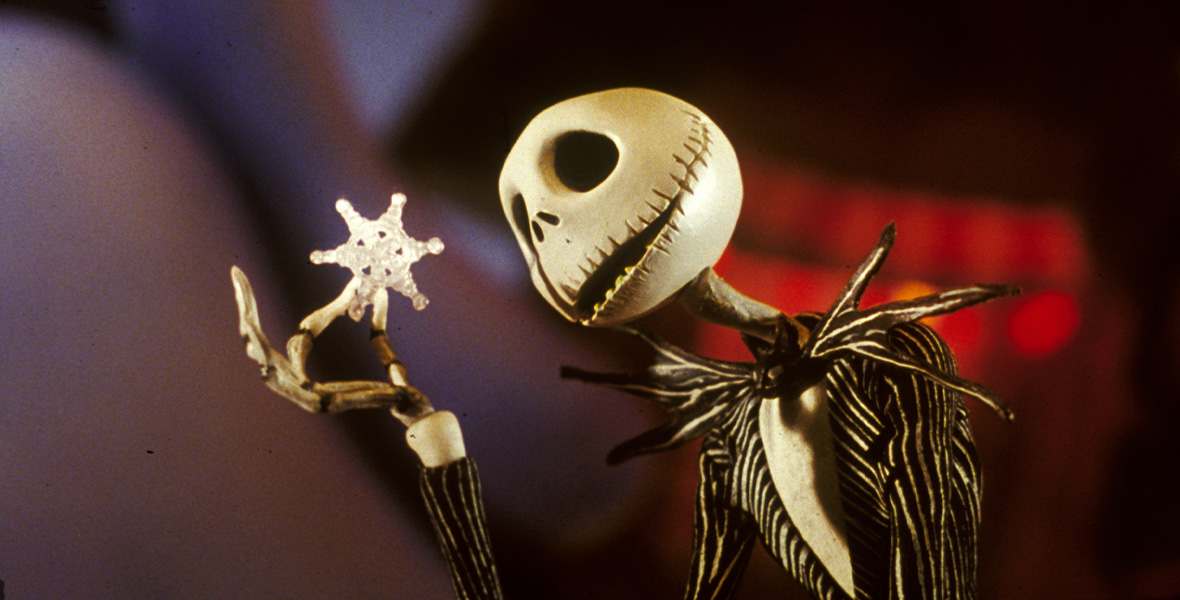 Freeform will also be showing beloved family classics like Toy Story and Daddy's Home 2 and bringing the holiday cheer right to your living room with the network premiere of Frozen 2, Olaf's Frozen Adventure, Last Christmas,and more.
Other holiday films airing throughout the 25 Days of Christmas include Rudolph the Red-Nosed Reindeer, Mickey's Once Upon a Christmas, and The Preacher's Wife.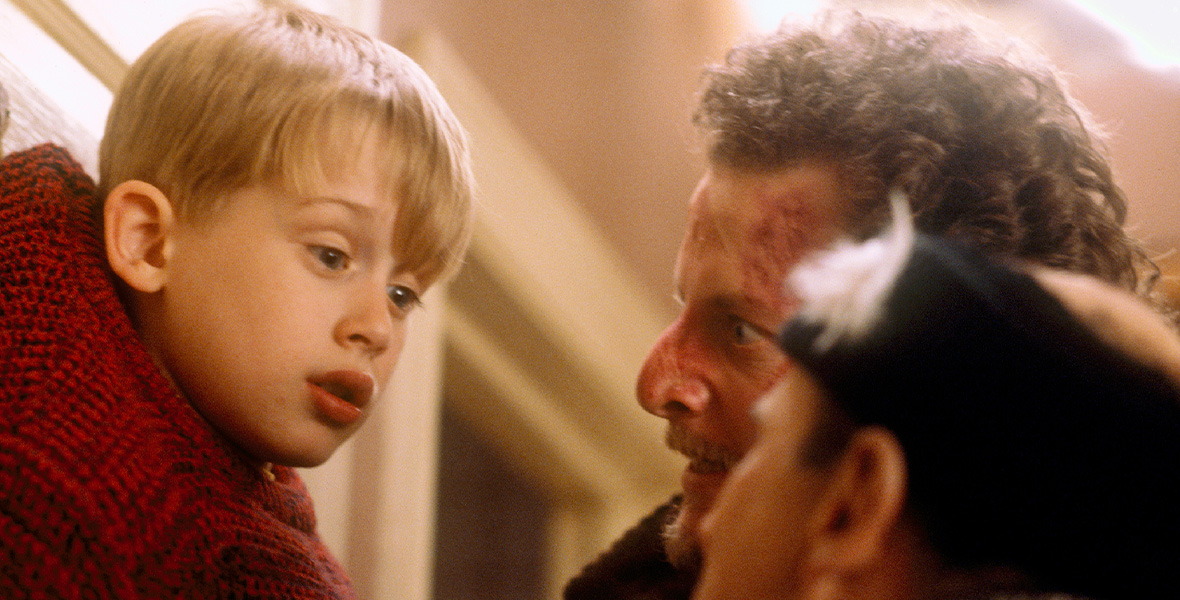 For even more festive cheer, starting November 21, fans can watch Freeform's 25 Days of Christmas Past, an all-new unlocked channel on ABC.com and the ABC app—enjoy holiday favorites instantly, with no sign-in needed.
Below is a day-by-day list of the movies airing during the 25 Days of Christmas event:
Thursday, December 1
7:00 a.m.– The Simpsons
10:30 a.m.– Family Guy
11:30 a.m.– The Santa Clause
1:30 p.m.– The Santa Clause 2
4:00 p.m.– The Santa Clause 3: The Escape Clause
6:00 p.m.– Home Alone
8:30 p.m.– Home Alone 2: Lost in New York
12:00 a.m.– The Simpsons
Friday, December 2
7:00 a.m.– The Preacher's Wife
9:30 a.m.– Jingle All the Way 2
11:35 a.m.– Miracle on 34th Street (1994)
2:15 p.m.– Disney's A Christmas Carol
4:20 p.m.– Home Alone
6:50 p.m.– Home Alone 2: Lost in New York
9:30 p.m.– Dr. Seuss' The Grinch (2018)
11:30 p.m.– The Star (2017)
1:30 a.m.– The Little Drummer Boy (1968)
Saturday, December 3
7:00 a.m.– The Little Drummer Boy (1968)
7:30 a.m.– Mickey's Once Upon a Christmas
9:00 a.m.– Mickey's Twice Upon a Christmas
10:30 a.m.– The Star (2017)
12:30 p.m.– The Santa Clause
2:40 p.m.– The Santa Clause 2
5:10 p.m.– The Santa Clause 3: The Escape Clause
7:15 p.m.– Dr. Seuss' The Grinch (2018)
9:15 p.m.– Rudolph the Red-Nosed Reindeer
10:20 p.m.– Frosty the Snowman
10:50 p.m.– Santa Claus Is Comin' to Town
11:55 p.m.– Disney's A Christmas Carol
Sunday, December 4
7:00 a.m.– Decorating Disney: Holiday Magic
8:05 a.m.– Santa Buddies: The Legend of Santa Paws
10:10 a.m.– The Search for Santa Paws
12:15 p.m.– Santa Paws 2: The Santa Pups
2:20 p.m.– Tim Burton's The Nightmare Before Christmas
4:00 p.m.– Santa Claus Is Comin' to Town
5:05 p.m.– Frosty the Snowman
5:35 p.m.– Rudolph the Red-Nosed Reindeer
6:40 p.m.– Home Alone
9:10 p.m.– Home Alone 2: Lost in New York
11:50 p.m.– Daddy's Home 2
Monday, December 5
7:00 a.m.– Family Guy
10:30 a.m.– Family Guy
11:30 a.m.– Holiday in Handcuffs
1:35 p.m.– Daddy's Home 2
3:45 p.m.– Home Alone
6:15 p.m.– Home Alone 2: Lost in New York
8:55 p.m.– Scrooged
12:00 a.m.– Snow
Tuesday, December 6
7:00 a.m.– Stealing Christmas
10:30 a.m.– Family Guy
12:00 p.m.– Home Alone: The Holiday Heist
2:00 p.m.– Jingle All the Way 2
4:00 p.m.– Scrooged
6:00 p.m.– Home Alone
8:30 p.m.– Home Alone 2: Lost in New York
12:00 a.m.– Snow 2: Brain Freeze
Wednesday, December 7
7:00 a.m.– Home Alone 3
10:30 a.m.– Family Guy
11:30 a.m.– Home Alone
2:00 p.m.– Home Alone 2: Lost in New York
4:30 p.m.– The Santa Clause
6:30 p.m.– The Santa Clause 2
9:00 p.m.– The Santa Clause 3: The Escape Clause
12:00 a.m.– The Simpsons
Thursday, December 8
7:00 a.m.– Home Alone 4: Taking Back the House
10:30 a.m.– Unaccompanied Minors
12:30 p.m.– Mickey's Once Upon a Christmas
2:00 p.m.– Prancer Returns
4:00 p.m.– Disney's A Christmas Carol
6:00 p.m.– Home Alone
8:30 p.m.– Home Alone 2: Lost in New York
12:00 a.m.– Christmas in Boston
Friday, December 9
7:00 a.m.– Unaccompanied Minors
9:05 a.m.– Home Alone
11:35 a.m.– Home Alone 2: Lost in New York
2:15 p.m.– Toy Story (Disney-Pixar)
4:15 p.m.– Toy Story 2 (Disney-Pixar)
6:20 p.m.– Toy Story 3 (Disney-Pixar)
8:50 p.m.– Toy Story 4 (Disney-Pixar)
11:00 p.m.– Toy Story That Time Forgot (Disney-Pixar)
11:30 p.m.– Home Alone
Saturday, December 10
7:00 a.m.– Santa Buddies: The Legend of Santa Paws
9:05 a.m.– The Search for Santa Paws
11:05 a.m.– Santa Paws 2: The Santa Pups
1:10 p.m.– Home Alone
3:40 p.m.– Home Alone 2: Lost in New York
6:20 p.m.– Frozen (Disney Animated)
8:50 p.m.– Frozen 2 (Disney Animated) – Freeform Premiere
11:00 p.m.– Olaf's Frozen Adventure (Disney Animated) – Freeform Premiere
11:30 p.m.– Miracle on 34th Street (1994)
Sunday, December 11
7:00 a.m.– Prancer Returns
9:00 a.m.– Unaccompanied Minors
11:05 a.m.– Jingle All the Way 2
1:10 p.m.– Mickey's Twice Upon a Christmas
2:40 p.m.– Disney's A Christmas Carol
4:45 p.m.– The Santa Clause
6:55 p.m.– The Santa Clause 2
9:25 p.m.– The Santa Clause 3: The Escape Clause
11:30 p.m.– Last Christmas – Freeform Premiere
Monday, December 12
7:00 a.m.– Family Guy
10:30 a.m.– Family Guy
1:00 p.m.– Home for the Holidays (1995)
3:30 p.m.– Last Christmas
6:00 p.m.– Home Alone
8:30 p.m.– Home Alone 2: Lost in New York
12:00 a.m.– Christmas Cupid
Tuesday, December 13
7:00 a.m.– Mister Magoo's Christmas Carol – Freeform Premiere
8:00 a.m.– Kung Fu Panda Holiday
8:30 a.m.– The Little Drummer Boy (1968)
10:30 a.m.– Decorating Disney: Holiday Magic
11:30 a.m.– Home Alone
2:00 p.m.– Home Alone 2: Lost in New York
4:30 p.m.– The Santa Clause
6:30 p.m.– The Santa Clause 2
9:00 p.m.– The Santa Clause 3: The Escape Clause
12:00 a.m.– Snowglobe
Wednesday, December 14
7:00 a.m.– Home Alone: The Holiday Heist
10:30 a.m.– Family Guy
11:30 a.m.– Almost Christmas
2:00 p.m.– The Perfect Holiday
4:00 p.m.– The Preacher's Wife
6:30 p.m.– Miracle on 34th Street (1994)
9:00 p.m.– Disney's A Christmas Carol
12:00 a.m.– The Simpsons
Thursday, December 15
7:00 a.m.– Call Me Claus
10:30 a.m.– The Simpsons
12:00 p.m.– The Perfect Holiday
2:00 p.m.– Jingle All the Way 2
4:00 p.m.– Unaccompanied Minors
6:00 p.m.– Home Alone
8:30 p.m.– Home Alone 2: Lost in New York
12:00 a.m.– Life-Size 2: A Christmas Eve
Friday, December 16
7:00 a.m.– It's a Very Merry Muppet Christmas Movie
9:00 a.m.– The Little Drummer Boy (1968)
9:30 a.m.– Prep & Landing (Disney Animation)
10:00 a.m.– Prep & Landing: Naughty vs. Nice (Disney Animation)
10:30 a.m.– Unaccompanied Minors
12:30 p.m.– Home Alone
3:00 p.m.– Home Alone 2: Lost in New York
5:30 p.m.– The Santa Clause
7:30 p.m.– The Santa Clause 2
10:00 p.m.– The Santa Clause 3: The Escape Clause
12:00 a.m.– Family Guy
Saturday, December 17
7:00 a.m.– The Little Drummer Boy (1968)
7:30 a.m.– Miracle on 34th Street (1994)
10:00 a.m.– Home Alone
12:30 p.m.– Home Alone 2: Lost in New York
3:10 p.m.– Disney's A Christmas Carol
5:15 p.m.– Tim Burton's The Nightmare Before Christmas
6:55 p.m.– Dr. Seuss' The Grinch (2018)
8:55 p.m.– Home Alone
11:25 p.m.– Home Alone 2: Lost in New York
Sunday, December 18
7:00 a.m.– Cricket on the Hearth
8:00 a.m.– Call Me Claus
10:00 a.m.– The Santa Clause
12:10 p.m.– The Santa Clause 2
2:40 p.m.– The Santa Clause 3: The Escape Clause
4:45 p.m.– Dr. Seuss' The Grinch (2018)
6:45 p.m.– Home Alone
9:15 p.m.– Home Alone 2: Lost in New York
11:55 p.m.– Scrooged
Monday, December 19
7:00 a.m.– Family Guy
10:30 a.m.– Family Guy
11:30 a.m.– Home Alone
2:00 p.m.– Home Alone 2: Lost in New York
4:30 p.m.– Scrooged
6:30 p.m.– The Santa Clause
8:30 p.m.– The Santa Clause
12:00 a.m.– The Santa Clause 3: The Escape Clause
Tuesday, December 20
7:00 a.m.– Family Guy
10:30 a.m.– Mickey's Once Upon a Christmas
12:00 p.m.– Mickey's Twice Upon a Christmas
1:30 p.m.– Disney's A Christmas Carol
3:30 p.m.– Home Alone
6:00 p.m.– Home Alone 2: Lost in New York
8:30 p.m.– Last Christmas
12:00 a.m.– Prancer Returns
Wednesday, December 21
7:00 a.m.– Prancer Returns
10:30 a.m.– Last Christmas
1:00 p.m.– Home Alone
3:30 p.m.– Home Alone 2: Lost in New York
6:00 p.m.– Disney's A Christmas Carol
8:00 p.m.– Olaf's Frozen Adventure (Disney Animated)
8:30 p.m.– Frosty the Snowman
9:00 p.m.– Rudolph the Red-Nosed Reindeer
10:00 p.m.– Santa Claus Is Comin' to Town
12:00 a.m.– The Simpsons
Thursday, December 22
7:00 a.m.– Santa Buddies: The Legend of Santa Paws
9:00 a.m.– The Search for Santa Paws
11:00 a.m.– Santa Paws 2: The Santa Pups
1:00 p.m.– Kung Fu Panda Holiday
1:30 p.m.– Mickey's Once Upon a Christmas
3:00 p.m.– Mickey's Twice Upon a Christmas
4:30 p.m.– The Star (2017)
6:30 p.m.– Santa Claus Is Comin' to Town
7:30 p.m.– Frosty the Snowman
8:00 p.m.– Rudolph the Red-Nosed Reindeer
9:00 p.m.– Dr. Seuss' The Grinch (2018)
11:00 p.m.– Prep & Landing (Disney Animation)
11:30 p.m.– Prep & Landing: Naughty vs. Nice (Disney Animation)
12:00 a.m.– The Star (2017)
Friday, December 23
7:00 a.m.– Kung Fu Panda Holiday
7:30 a.m.– Home Alone
10:00 a.m.– Home Alone 2: Lost in New York
12:40 p.m.– Miracle on 34th Street (1994)
3:20 p.m.– Tim Burton's The Nightmare Before Christmas
5:00 p.m.– Dr. Seuss' The Grinch (2018)
7:00 p.m.– Home Alone
9:30 p.m.– Home Alone 2: Lost in New York
12:00 a.m.– Disney's A Christmas Carol
Saturday, December 24
7:00 a.m.– Love the Coopers
9:30 a.m.– Miracle on 34th Street (1994)
12:00 p.m.– Disney's A Christmas Carol
2:00 p.m.– Home Alone 2: Lost in New York
4:40 p.m.– Santa Claus Is Comin' to Town
5:45 p.m.– Rudolph the Red-Nosed Reindeer
6:50 p.m.– Frosty the Snowman
7:20 p.m.– The Santa Clause
9:30 p.m.– The Santa Clause 2
12:00 a.m.– The Santa Clause 3: The Escape Clause
Sunday, December 25
7:00 a.m.– Home Alone
9:30 a.m.– Home Alone 2: Lost in New York
12:00 p.m.– Santa Claus Is Comin' to Town
1:00 p.m.– Rudolph the Red-Nosed Reindeer
2:00 p.m.– Frosty the Snowman
2:30 p.m.– The Santa Clause
4:30 p.m.– The Santa Clause 2
7:00 p.m.– The Santa Clause 3: The Escape Clause
9:00 p.m.– Home Alone
11:30 p.m.– Home Alone 2: Lost in New York