By Zach Johnson
A premiere-filled week is upon us! New seasons of ABC's The Conners and Disney+'s The Big Fib are coming, as is the new Disney+ original short Once Upon a Snowman. With Halloween on the horizon, Freeform airs a block of The Simpsons' "Treehouse of Horror" episodes and Hulu debuts the original hair-raising horror satire film Bad Hair.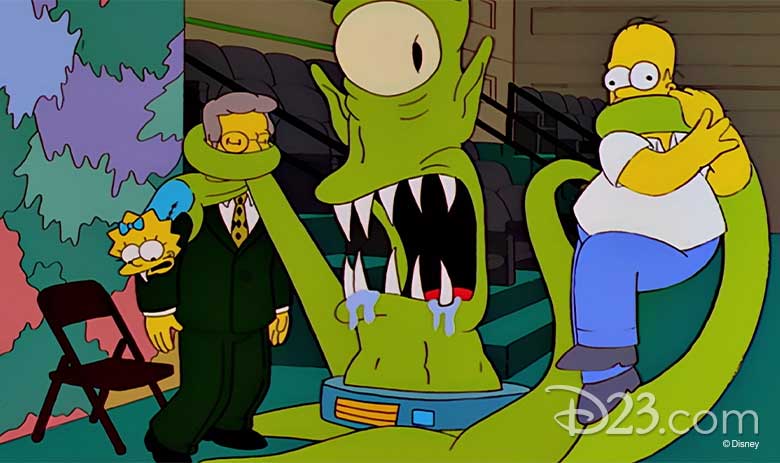 The Simpsons Marathon—Wednesday, October 21, at 6:30 p.m. ET on Freeform
Looking for some silly spooks? Visit Springfield when the network airs nine back-to-back "Treehouse of Horror" episodes from seasons 10, 12, 13, 14, 16, 17, 18, 19, and 25 of the long-running, award-winning series. Guest stars in the aforementioned episodes include Terry Bradshaw, Fran Drescher, Kathie Lee Gifford, Richard Lewis, Dr. Phil McGraw, Ed McMahon, Sir Mix-a-Lot, Disney Legend Regis Philbin, Dennis Rodman, and Jerry Springer.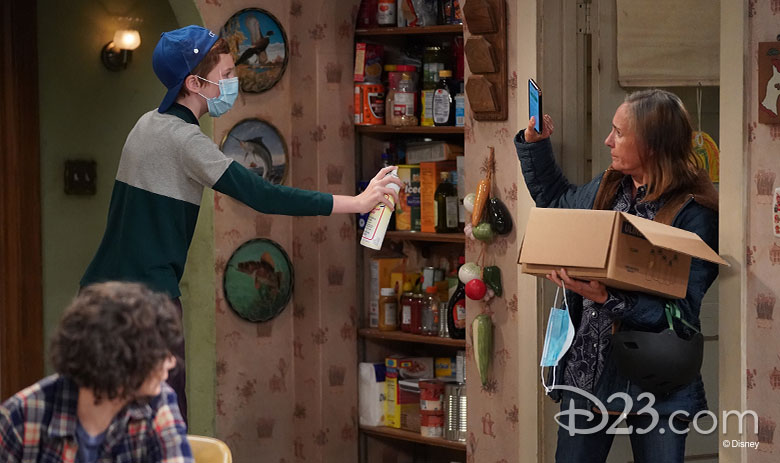 The Conners—Wednesday, October 21, at 9 p.m. ET on ABC
In the season three premiere, "Keep on Truckin' Six Feet Apart," the Conners are dealing with the pandemic, all while financial troubles continue to loom over the family. Dan (John Goodman) is still trying to catch up on back-mortgage payments and avoid a potential eviction, while the Lunch Box is closed for everything but takeout and delivery. Meanwhile, to make ends meet, sisters Becky (Lecy Goranson) and Darlene (Sara Gilbert) are both forced to find an additional income source via the newly reopened Wellman Plastics plant.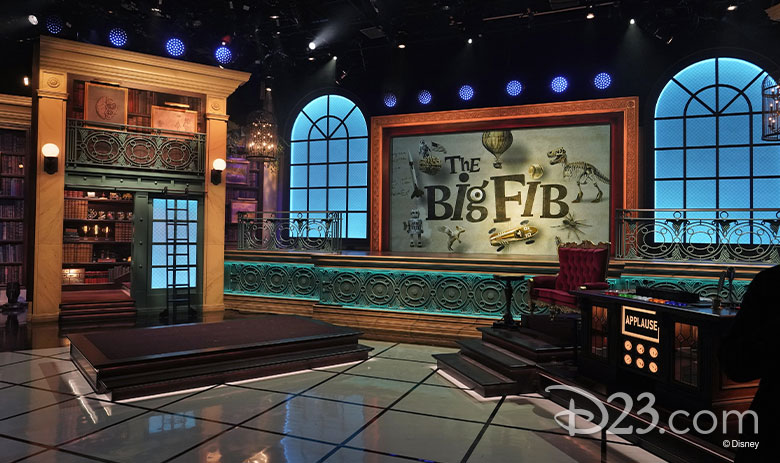 The Big Fib—Friday, October 23, on Disney+
We're not lying: The original Disney+ game show is back with 15 new episodes! Hosted by Yvette Nicole Brown and featuring Rhys Darby as her robot sidekick, C.L.I.V.E., each episode puts kid contestants in the hot seat as they question adults to find the real fibber.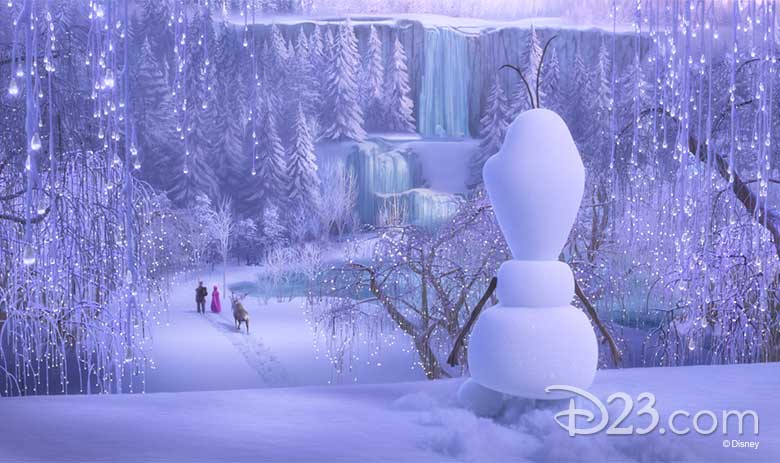 Once Upon a Snowman—Friday, October 23, on Disney+
Available exclusively on the streaming service, this hilarious, heartfelt tale serves as the previously untold origin story of the snowman who first melted our hearts in Frozen and Frozen 2. The new short from Walt Disney Animation Studios follows Olaf (voice of Josh Gad) as he comes to life and searches for his identity in the mountains outside Arendelle.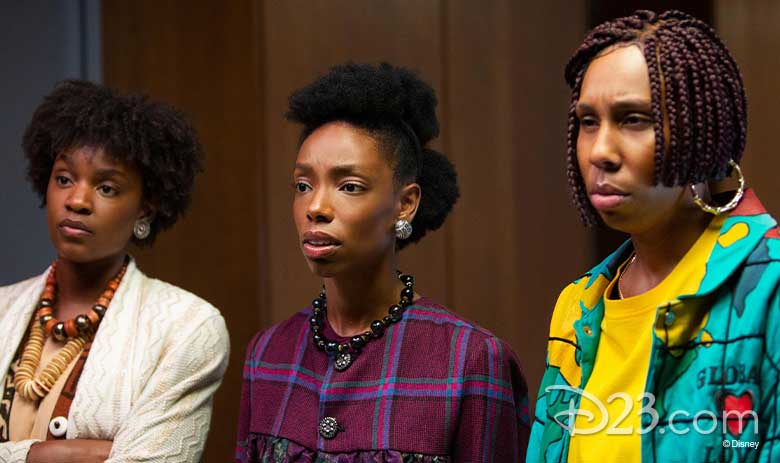 Bad Hair—Friday, October 23, on Hulu
In this original horror satire set in 1989, an ambitious young woman named Anna Bludso (Elle Lorraine) gets a weave in order to succeed in the image-obsessed world of music television. However, Anna's budding career comes with an unexpected cost when she realizes that her new hair may have a mind of its own! Written, directed, and produced by Justin Simien, the film's cast includes Laverne Cox, Jay Pharoah, Usher Raymond, Kelly Rowland, Blair Underwood, James Van Der Beek, Lena Waithe, and Vanessa Williams.