By Zach Johnson
Prepare for another can't-miss crossover event between Station 19 and Grey's Anatomy when both series return for new seasons this Thursday on ABC. Then, on Friday, enjoy the spooktacular first short from ZOMBIES: Addison's Monster Mystery on Disney Channel, in addition to LEGO Star Wars Terrifying Tales on Disney+ and Sweet Home Alabama on Hulu.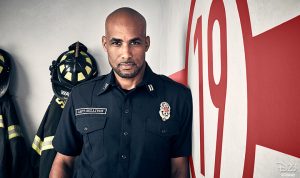 Station 19—Thursday, September 30, at 8 p.m. ET on ABC
Relationships are challenged at Station 19 after Maya (Danielle Savre) was suspended, complicating things between Sullivan (Boris Kodjoe) and Andy (Jaina Lee Ortiz). Meanwhile, Dean (Okieriete Onaodowan) comes to terms with his feelings for Vic (Barrett Doss), while Travis (Jay Hayden) rekindles an old flame. The annual Phoenix Festival ends in chaos, as some unruly locals test the teams at both Station 19 and Grey Sloan Memorial.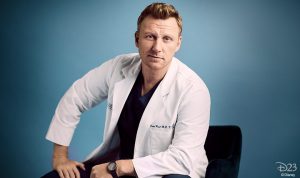 Grey's Anatomy—Thursday, September 30, at 9 p.m. ET on ABC
The drama continues as the city of Seattle revels at the Phoenix Fair celebrating the city's rebirth post-COVID, and the Grey Sloan doctors treat a patient who encounters illegal fireworks. Meanwhile, Bailey (Chandra Wilson) has her sights set on hiring new doctors, but she's having trouble finding viable options. Owen (Kevin McKidd) and Teddy (Kim Raver) attempt to take the next step in their engagement, and Meredith (Ellen Pompeo) receives a surprising opportunity when she meets a dynamic doctor from her mother's past.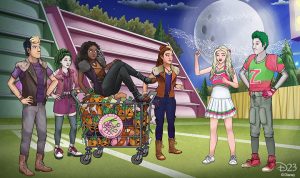 ZOMBIES: Addison's Monster Mystery—Friday, October 1, at 10:04 p.m. ET on Disney Channel
In the first episode of this new animated series of shorts, Addison (voice of Meg Donnelly) is hosting Seabrook High's Halloween Fall Ball. She's going above and beyond to ensure the event is fa-boo-lous. After she gives the "Shrimpy" mascot costume a makeover using stones from the Wolf Den, a mysterious power brings the costume to life. As "Monster Shrimpy" terrorizes the town and smashes everything in his path, she and Zed (voice of Milo Manheim) must work together to save the Halloween Fall Ball… and Seabrook itself.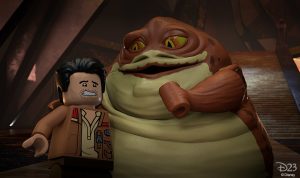 LEGO Star Wars Terrifying Tales—Friday, October 1, on Disney+
After the events of Star Wars: The Rise of Skywalker, Poe Dameron (voice of Jake Green) and BB-8 must make an emergency landing on the planet Mustafar. There, they meet the greedy and conniving Graballa the Hutt (voice of Dana Snyder), who has purchased Darth Vader's castle and is renovating it into the galaxy's first all-inclusive Sith-inspired luxury hotel. While waiting for his X-Wing to be repaired, Poe, BB-8, Graballa, and a mechanic named Dean (voice of Raphael Alejandro) venture deep into the mysterious castle with Vader's loyal servant, Vaneé (voice of Tony Hale). Along the way, Vaneé shares three creepy stories linked to ancient artifacts and iconic villains from across all eras of Star Wars. As Vaneé spins his tales and lures the group even deeper into the shadowy underbelly of the castle, a sinister plan emerges. With Dean's help, Poe and BB-8 must face their fears, stop an ancient evil from rising, and escape to make it back to their friends.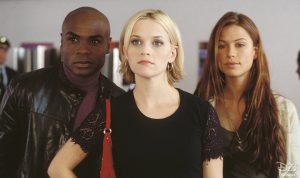 Sweet Home Alabama—Friday, October 1, on Hulu
New York fashion designer Melanie Carmichael (Reese Witherspoon) is over the moon after getting engaged to Andrew Hennings, the city's most eligible bachelor (Patrick Dempsey). There's just one hitch: Melanie's high school sweetheart, Jake Perry (Josh Lucas), refuses to divorce her, meaning she must return home to Alabama to face her past.