By Andie Hagemann
This week is jam-packed with new shows and a celebration of a beloved classic. Fresh off the vine is Promised Land, a new family drama series premiering on ABC Monday night. Then on Tuesday, curl up on the couch with your furry, four-legged friends for a viewing of the Disney's animated One Hundred and One Dalmatians (to commemorate the day of its 1961 release!) before taking in a new episode of ABC's Abbott Elementary. Get ready for some laughs on Thursday when Random Rings lands on Disney+; that same day, Zooey seeks her grandparents' advice on the winter premiere of Freeform's grown-ish.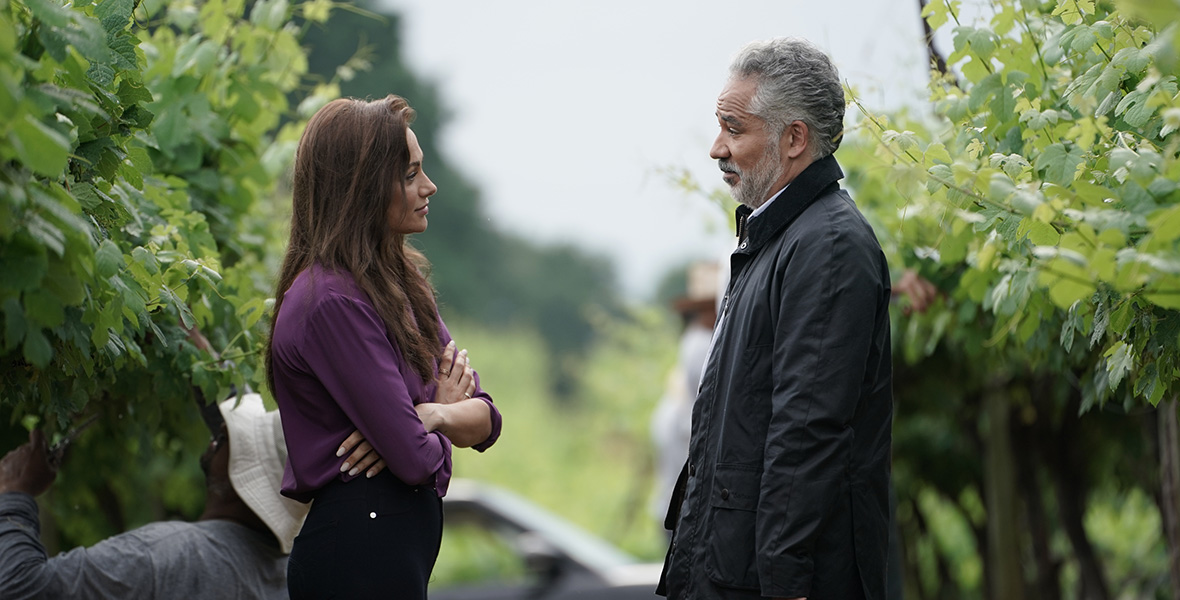 Promised Land—Monday, January 24, at 10:01 p.m. ET, on ABC
Sip back and savor the premiere of the brand-new drama series Promised Land. This multigenerational epic tells the story of a Latinx family vying for power and wealth in California's Sonoma Valley. Alliances and loyalties are tested as patriarch and vineyard owner Joe Sandoval (John Ortiz) assesses the future of his family's wine business. Hundreds of miles south, Carlos Rincón (Andres Velez) his sisters Juana (Katya Martín) and Rosa Sánchez (Ariana Guerra) cross the U.S. border from Mexico in search of a better life.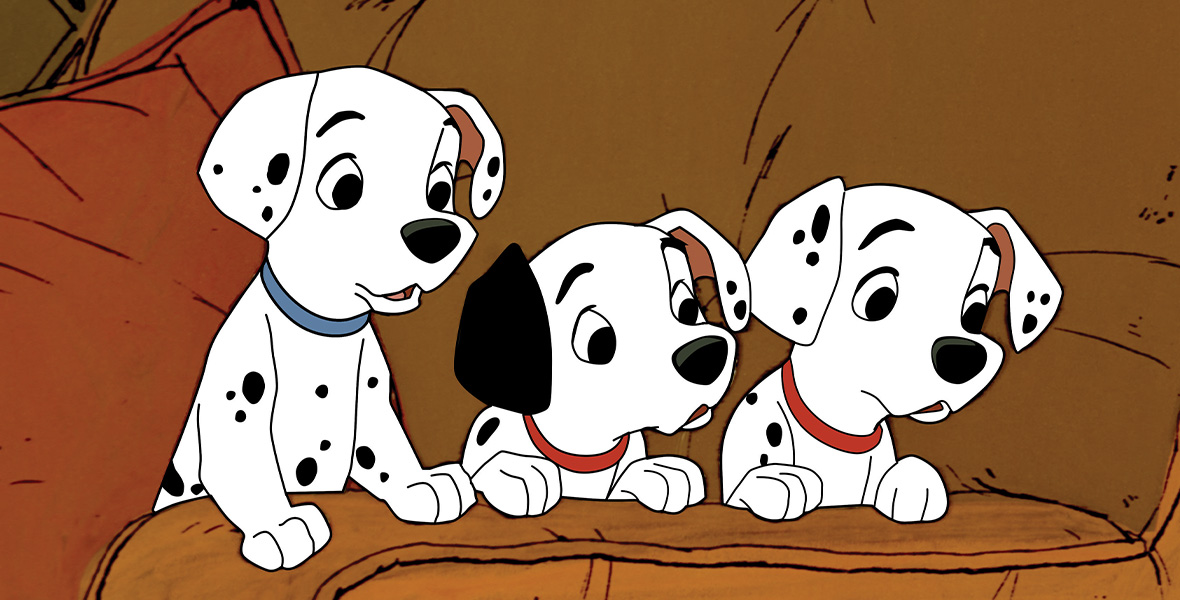 One Hundred and One Dalmatians—Tuesday, January 25, on Disney+
Celebrate the 61st anniversary of this animated classic! When Pongo the Dalmatian spies the beautiful Perdita on his walk, he devises a plan for his owner, Roger, to meet Perdita's owner, Anita. Roger and Anita fall in love and marry, pairing Pongo and Perdita together too. Perdita gives birth to a litter of puppies and Anita's old classmate Cruella De Vil offers to purchase them all—but once Roger declines her offer, Cruella plots to steal the puppies… to create a fur coat!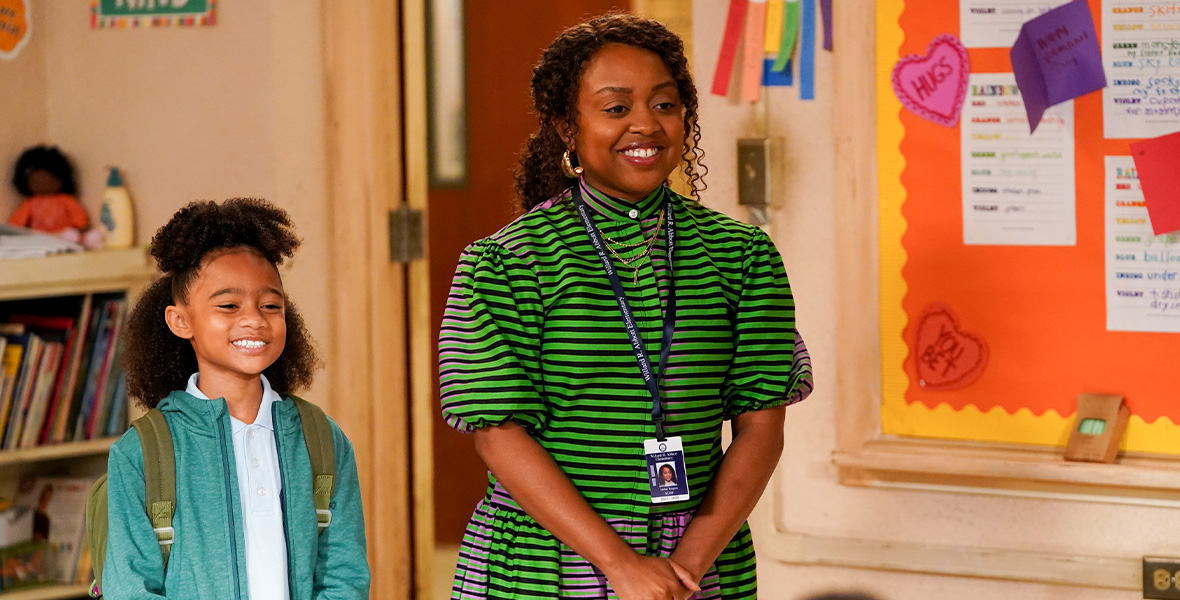 Abbott Elementary—Tuesday, January 25, at 9 p.m. ET, on ABC
Don't be tardy for an all-new episode of Abbott Elementary. After receiving a negative teacher review, Janine (Quinta Brunson) gets a much-needed confidence boost when a student transfers from Melissa's (Lisa Ann Walter) class to hers, but the student proves to be too much to handle. Meanwhile, as Jacob attempts to bond with Gregory, it's revealed Jacob is continuously trolled by his students.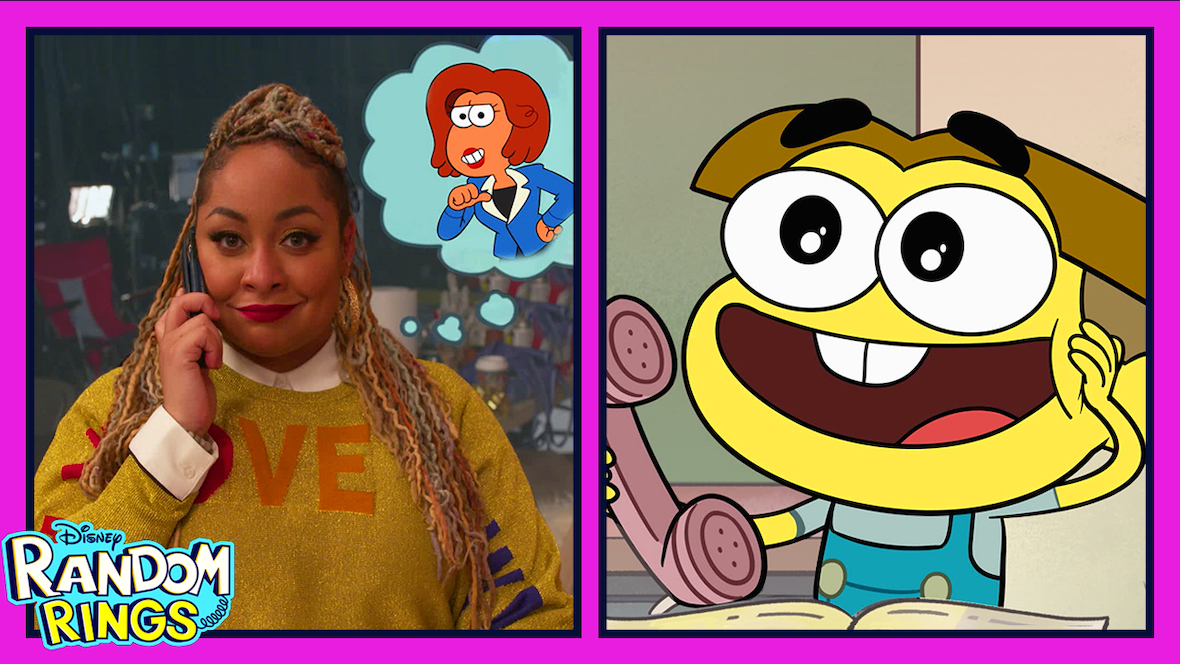 Random Rings—Wednesday, January 26, on Disney+
Ring! Ring! It's your favorite animated Disney characters on the line! Seasons one and two of the comedy short series Random Rings are coming to Disney+. Watch Disney Channel characters likes Dr. Doofenshmirtz from Phineas and Ferb and Cricket and Tilly from Big City Greens make silly prank calls, including asking a grocery store if they have enough yogurt to cover an entire hill for people to sled down.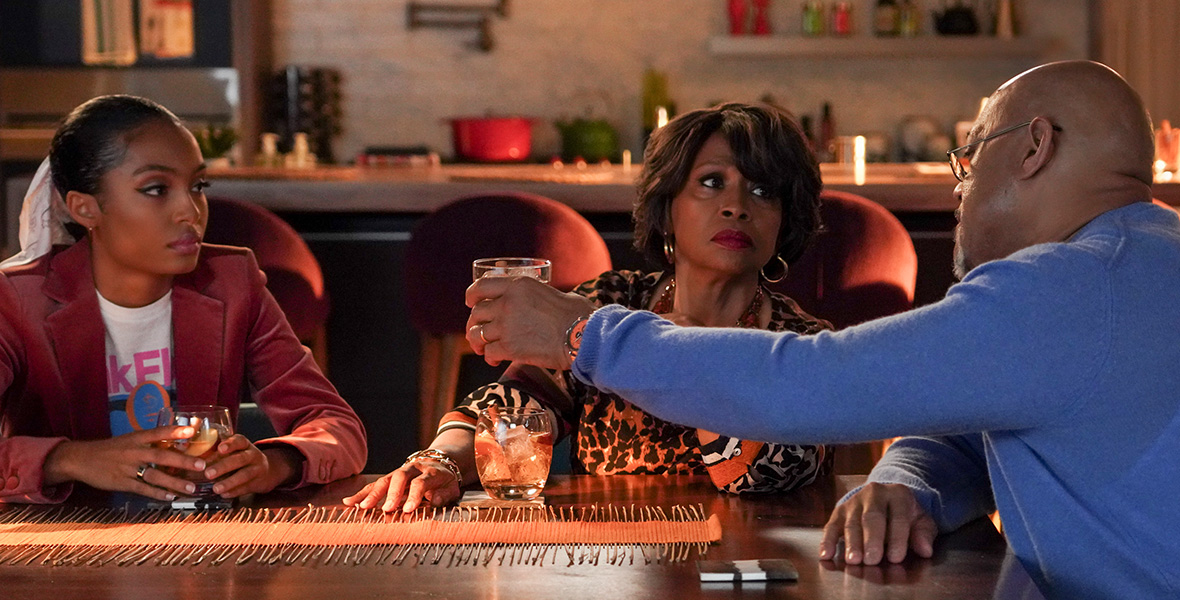 grown-ish—Thursday, January 27, at 10 p.m. ET, Freeform
In the winter premiere, the gang is forced to deal with the ramifications from the luau's explosive events. Zooey (Yara Shahidi) seeks advice from Pops (Lawrence Fishburne) and Ruby (Jenifer Lewis), while Aaron (Trevor Jackson) must deal with the accountability of his actions at the party. Plus, Ana (Francia Raisa) and Vivek (Jordan Buhat) struggle to try to keep their hookup a secret, and more juicy details are revealed.