By Nicole Nalty
With the debut of the live-action retelling of Beauty and the Beast just around the corner, we're finding more and more ways to celebrate this tale as old as time. Just now, our friends at the Disney Parks Blog shared five ways to be their guest at Disneyland park. These experiences are only available for a limited time, so be sure to explore Disneyland before the last petal falls (and stay tuned to the Disney Parks Blog for more details, including opening dates)!
1. Enchanting Eats at Red Rose Taverne
Village Haus Restaurant will transform into Red Rose Taverne, a lively French eatery filled with delicious quick-service meals for hungry beauties and beasts of all ages. Travel through each room of Red Rose Taverne to see the story of the animated classic Beauty and the Beast come to life through stunning murals. A feast for the eyes and the stomach, Red Rose Taverne will feature favorite tastes with a French taverne-inspired twist alongside new signature beverages. Plus, guests can get a taste of the infamous Grey Stuff—bon appétit!
2. Special Souvenirs at Royal Reception
After feeding the beast within, stop by Royal Reception (just next to Red Rose Taverne) to explore a treasure trove of collectibles inspired by the animated film and the upcoming live-action retelling.
3. Bonjour, Gaston!
Keep your eyes peeled—you just might find Gaston strutting about near Red Rose Taverne. That's right! Everyone's favorite guy (at least LeFou thinks so…) will be gracing guests with his pristine presence.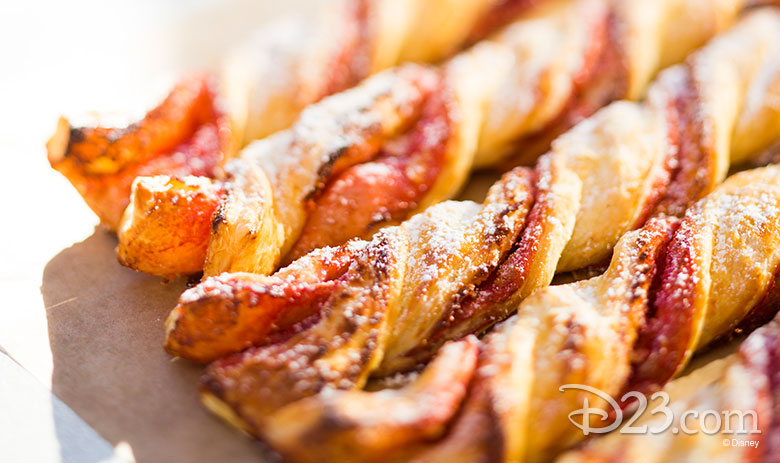 4. Treats with a Twist
Maurice's Treats in Fantasy Faire will get even sweeter with new dipping sauces—marinara, strawberry, and yep, Grey Stuff!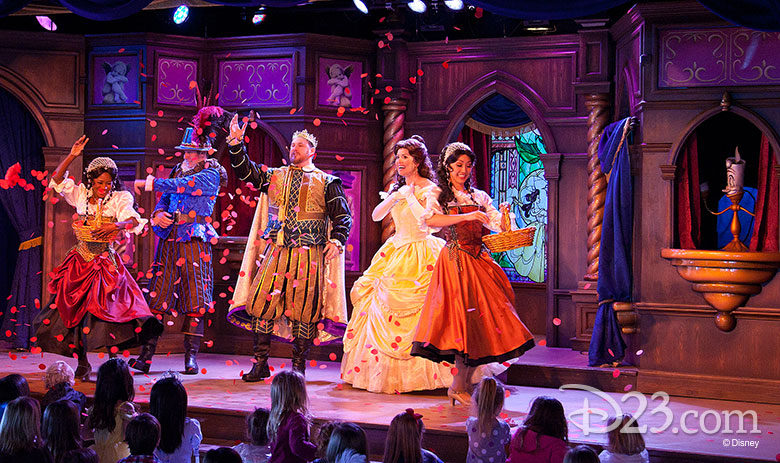 5. A Royal Retelling
After grabbing a twist at Maurice's Treats, stop by the Royal Theatre to see the royal players Mr. Smythe and Mr. Jones perform their dramatic (and comedic) adaptation of Beauty and the Beast.