By Zach Johnson
At last, Disney Legend Jim Henson's treasured variety series The Muppet Show will be available to stream on Disney+, today. In addition to the first three seasons, fans will also get to enjoy seasons four and five, which were never released on home entertainment.
The Muppet Show, which premiered in 1976, stars Kermit the Frog, Miss Piggy, Fozzie Bear, Gonzo, and more. It was a twist on the classic variety show, which blended original songs, sketch comedy, and guest stars into a primetime hit for all ages. Over the years, some of Hollywood's brightest stars stopped by The Muppet Show—including five Disney Legends!
Join us in celebrating five Disney Legends—Steve Martin, Elton John, Julie Andrews, Mark Hamill, and Wally Boag—who made lasting impressions when they appeared on the beloved, groundbreaking series. Several of the aforementioned Disney Legends went on to make additional appearances in The Muppets' films and series, many of which are available to enjoy exclusively on Disney+.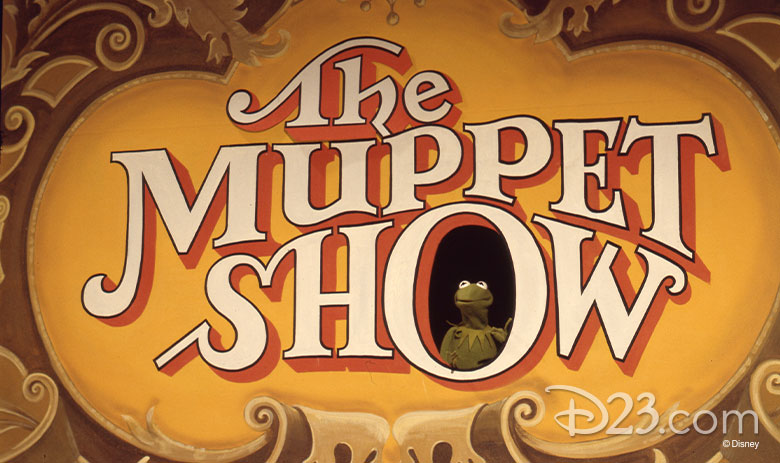 Steve Martin (Season 2, Episode 7)
In this episode, which aired on October 29, 1977, Kermit surprised the audience by announcing the show had been canceled so he could audition new acts. Although Martin was upset, he was determined to put on a good show. He first performed a balloon animal act. Quickly realizing the cast had already seen it, he tried to make balloon animals without inflating them. (Spoiler alert: It didn't last long.) He returned a little later with a banjo to perform his "Ramblin' Guy" act, telling the cast, "You're going to get your money's worth with this!" A man of many talents, Martin returned to juggle some oranges… which didn't go the way he intended. Luckily, the Swedish Chef offered a juicy solution, saving the day. The episode ended with Martin and the jug-band playing the classic song "Dueling Banjos."
Elton John (Season 2, Episode 16)
On February 4, 1978, the flamboyant rock star made his Muppets debut, with Scooter calling him "the greatest talent in the history of the universe." Performing in a crocodile-infested swamp, John sang his smash hit "Crocodile Rock" with The Electric Mayhem. By the end of the number, the crocodiles dragged him into the water and tried to gobble him up! (Fortunately, Kermit reminded the crocodiles there is a policy of not eating guest stars.) Later, the Muppets joined John in his dressing room so they could sing one of his hits, "Bennie and the Jets," as a loving tribute; Kermit interrupted the performance, calling it "the worst song" he'd ever heard… until he realized John wrote it and sheepishly said it "has a nice little melody." Later, the Electric Mayhem joined John to perform "Goodbye Yellow Brick Road." Near the end of the episode, John sang "Don't Go Breaking My Heart," with Miss Piggy filling in for Kiki Dee. Before the credits rolled, the Muppets took fashion cues from John… including Sam the Eagle, who earlier said John dressed "like a stolen car."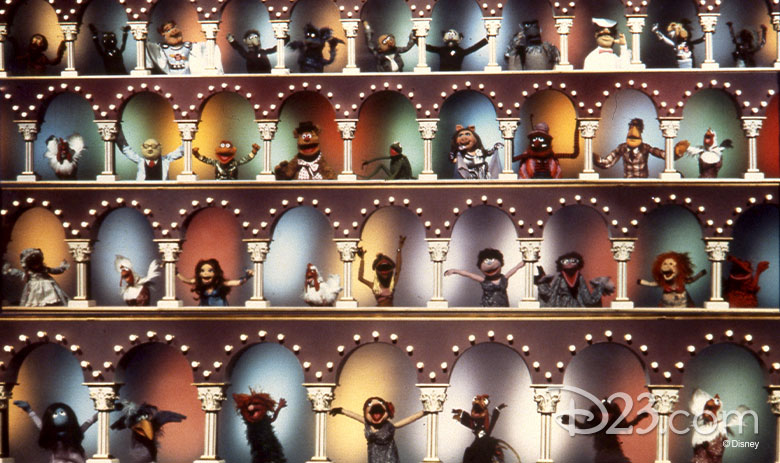 Julie Andrews (Season 2, Episode 18)
Although Andrews had a long history with the Muppets, she didn't appear on The Muppet Show until February 18, 1978. In one of her first scenes, Andrews performed "The Lonely Goatherd," which she memorably did over a decade earlier in the classic film Rodgers and Hammerstein's The Sound of Music. Later, during a "Talk Spot" sketch, Andrews and Kermit attempted to discuss what the Muppets did for entertainment… only to get distracted by Muppets flying overhead! In her dressing room, Andrews serenaded Kermit with a song from her 1975 TV special. Her final number, performed with the monsters, was "I Whistle a Happy Tune," a fun ditty from the popular Rodgers & Hammerstein musical The King and I.
Mark Hamill (Season 4, Episode 16)
In this episode, which aired on February 23, 1980, Kermit had originally booked Angus McGonagle, the argyle gargoyle who gargles Gershwin gorgeously. But things changed after Luke Skywalker (Hamill), C-3PO (Anthony Daniels), and R2-D2 arrived in search of Chewbacca (Peter Mayhew), who was "being held prisoner by a bunch of weird turkeys." Kermit then asked his guests if they'd join the Muppets in song, with only R2-D2 willing to participate. Later, Fozzie mistook Luke the character for Hamill the actor. With Luke refusing to perform, Hamill assumed the role… until an unimpressed Kermit sent him packing. After Luke briefly returned, Hamill reemerged and marveled, "Isn't that Luke Skywalker terrific?" Soon after, Robin informed Kermit that "the Star Wars people" had hijacked the Swinetrek ship. Dr. Julius Strangepork couldn't resist playing with R2-D2's buttons… and First Mate Miss Piggy couldn't resist playing with Luke! It wasn't long before the Swinetrek crash landed on the planet Koozebane. Seeking shelter in a seemingly deserted cave, they quickly discovered that the evil Dearth Nadir was already there! Luke tried to fire his blaster at Nadir… but Nadir had neutralized all of their weapons. When all hope seemed lost, only one thing could save them: a song and dance number ("You Are My Lucky Star")! After Kermit unsuccessfully convinced Luke to do something with the Muppets for the finale, Hamill performed "When You Wish Upon a Star" with his new pals.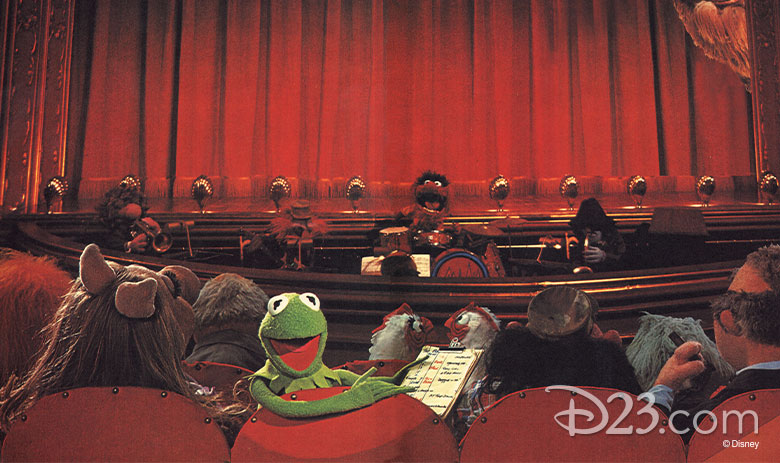 Wally Boag (Season 5, Episode 20)
Boag appeared in the May 9, 1981, episode in the series' final season. Kermit announced Boag had opened the Golden Horseshoe Revue at Disneyland park on July 17, 1955, doing over 32,000 performances since then. Boag then performed a silly balloon act, which he presented as a psychiatric practice with various creations representing different states of mind. Later, Boag did the Highland Fling with a Muppet bagpipe called a McBag Bird, which was affixed with a balloon that inflated as it was played. He played a song called "The Girl Next Door Lived a Life of a Dog So I Called Her (R)over," which featured various melodies including "Frère Jacques" and "Three Blind Mice." The Muppet Orchestra joined him in the end for a brief rendition of "Old Folks at Home." Later, Annie Sue and others sang "Pecos Bill" with Boag, who reprised his role as Pecos Bill from the Disneyland shows.