By the D23 Team
Where's the one place you can go to experience fine dining in the golden age of Hollywood, meet intergalactic heroes from a galaxy far, far away, before being pulled into another wacky gag from The Muppets? Why, it's Disney's Hollywood Studios, of course! This Disney park has been taking us on epic adventures for 30 years, and we thought the best way to say "Hooray!" for Disney's Hollywood Studios' big anniversary was to count down our 30 favorite things about the park. From thrilling attractions to sneaky details, here's why we're celebrating today:
1. Pan-Pacific inspiration
The main entrance to the park is built to resemble the Pan-Pacific Auditorium built in 1935 in Los Angeles, California. You can also see this architectural inspiration at Disney California Adventure's turnstiles, which set the stage to transport guests into Buena Vista Street.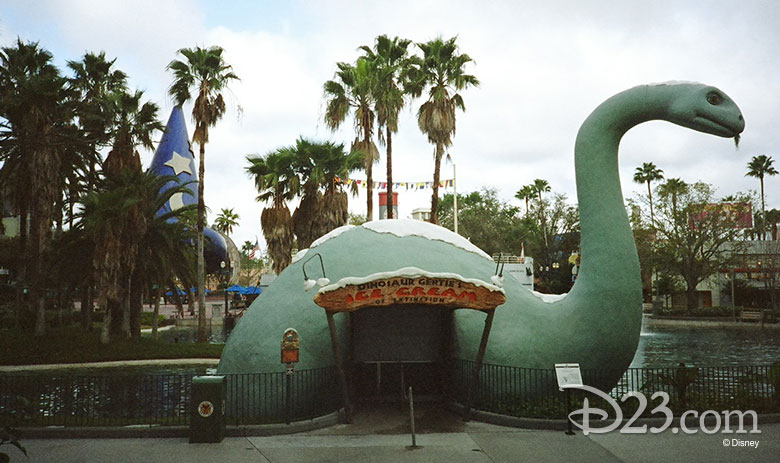 2. A dino superstar
One of Hollywood's biggest stars isn't a person—she's a Dinosaur! Dinosaur Gertie's Ice Cream of Extinction pays tribute to Gertie the Trained Dinosaur, one of the first popular animated characters—who was even recreated during a segment on the "Disneyland" television series called "The Story of the Animated Drawing."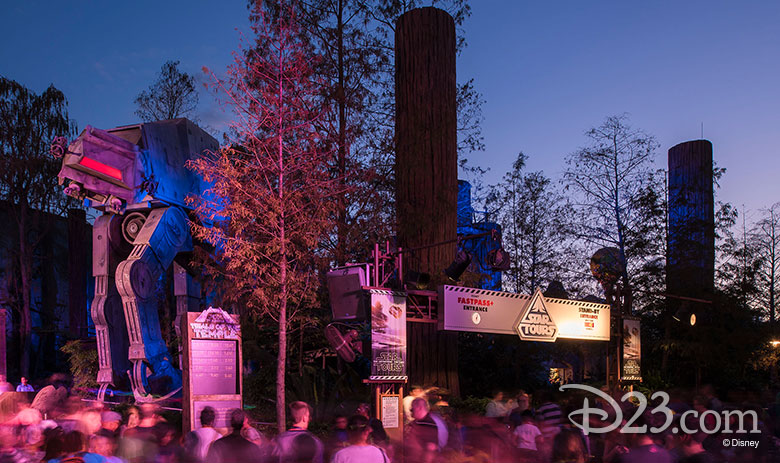 3. Star Tours takes you to Endor
Star Wars: Galaxy's Edge will be the most immersive step into the world of Star Wars yet, but before we were blasting off to Batuu, we were able to experience the forest moon of Endor—a totally unique queue found only at Disney's Hollywood Studios. From the Ewok village to the massive AT-AT, the entrance to Star Tours: The Adventures Continue brings you up-close to a galaxy far, far away.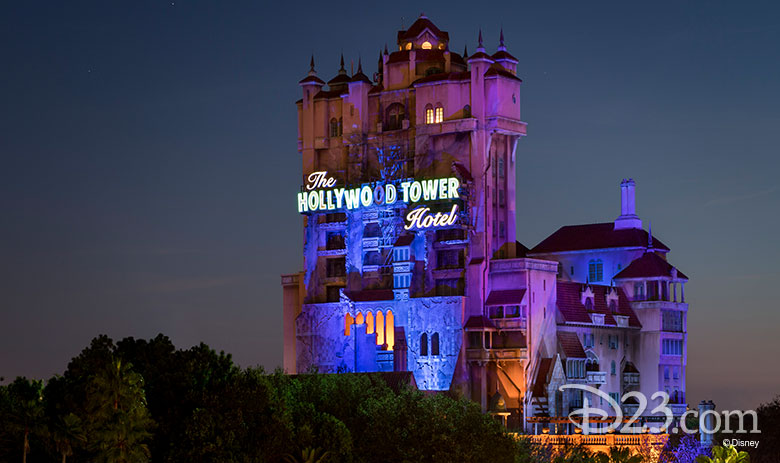 4. You are now entering The Twilight Zone
The Hollywood Tower Hotel stand ominously over the park, a once-glittering monument to Hollywood now frozen in time from the night when lightning struck the tower. But that's not the only unsettling thing about this beloved attraction—throughout the entire experience, you may notice familiar items. Too familiar. From a creepy ventriloquist dummy to a broken pair of glasses, there are references galore to the classic Twilight Zone series on which the attraction was based. So look carefully around you, because anything could be a reference to an episode from the series.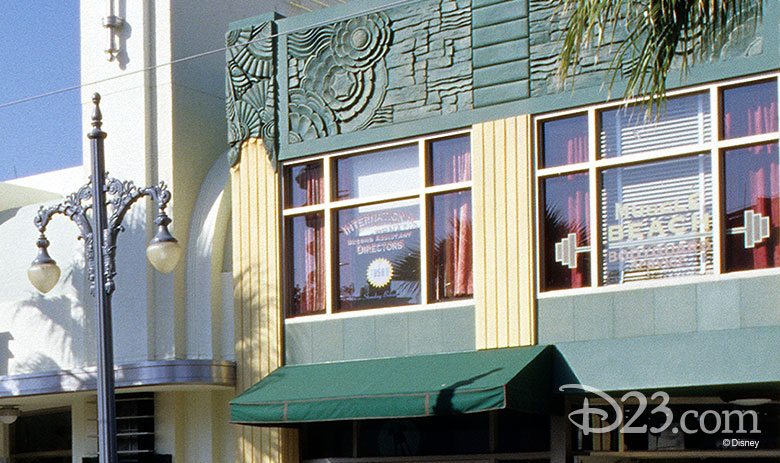 5. A unique brotherhood
One of the shops along Sunset Boulevard features a tongue-in-cheek reference to classic Hollywood—can you find this window supporting the International Brotherhood of Second Assistant Directors (AKA I.B.S.A.D.)?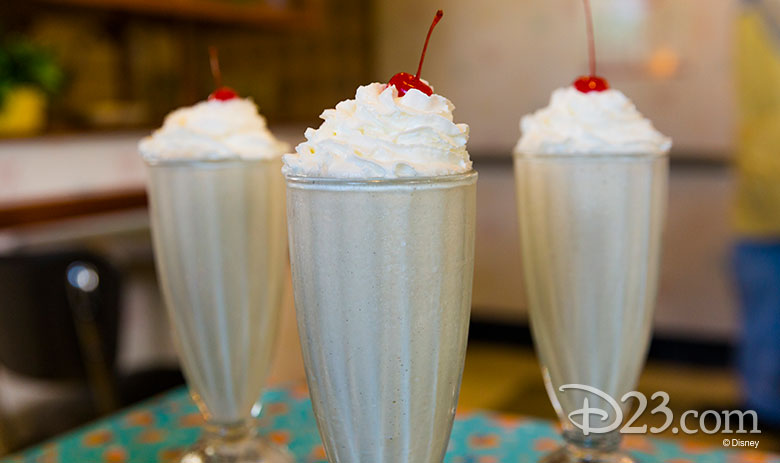 6. Tune-in to delicious milkshakes
Adjacent to the 50's Prime Time Café is this kooky-retro hot spot where you can sip cocktails while catching up on your favorite 1950s TV shows! While you're relaxing, we recommend you check out their totally tasty peanut butter & jelly milk shake—a must-try treat unique to this park!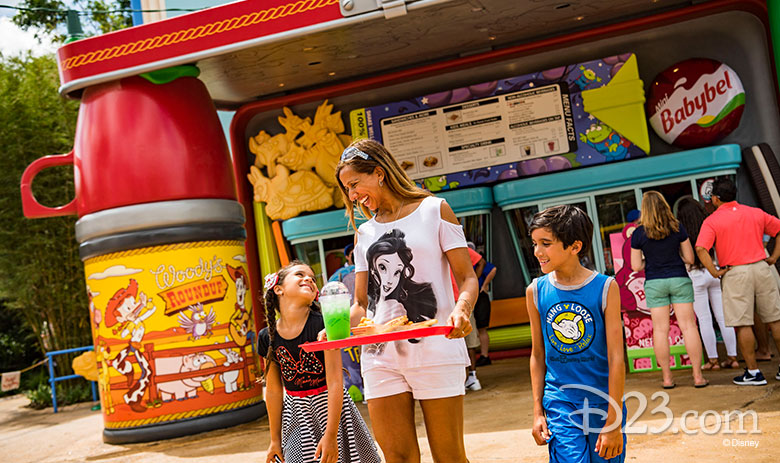 7. Toy Story Land's tasty treats
One of the newest additions to Disney's Hollywood Studios takes you back to the days of playing with your favorite toys in your backyard—including a snack selection that's a total throwback! Woody's Lunchbox is full of food straight from our childhood dreams, from the Lunch Box Tarts to the French Toast Sandwich. Plus, soon we'll be able to enjoy rootin' tootin' good food at the Roundup Rodeo BBQ Restaurant, coming soon to Toy Story Land!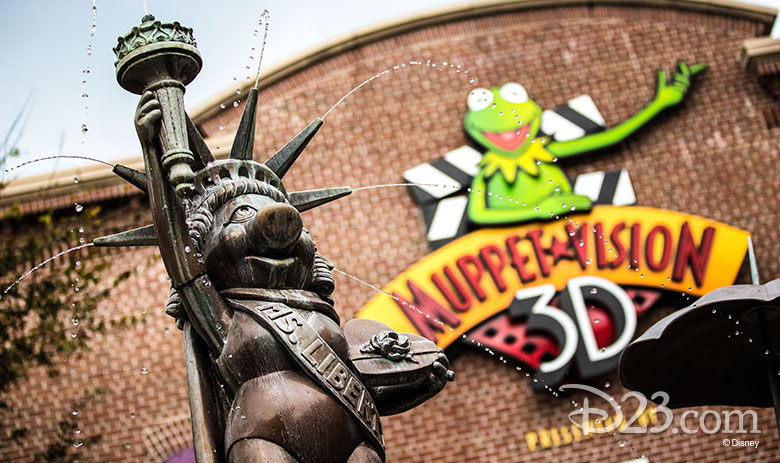 8. A grand display
Miss Piggy has long carried a torch for her beloved Kermie, but it always brings a smile to our faces when we see her carrying a very different kind of torch at the center of the one-of-a-kind fountain that stands in Grand Park, just outside of Muppet*Vision 3-D. Look closely, and you may see a Muppet rodent or two fishing in this "salute to all fountains, but mostly American ones."
9. The "Key" to Muppets humor
From the second you walk into Muppet*Vison 3-D, you need to keep a sharp eye out, because the gags are everywhere. Check out the ticket window, which is closed but the staff will be "back in five minutes"—they've conveniently left the key under the mat. (Just flip it up and check for yourself!) And our favorite gag? "A net full of Jello." (Get it?)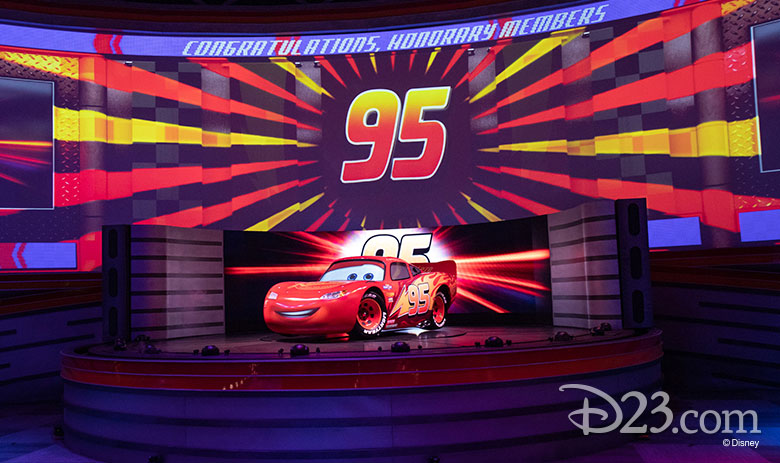 10. Get your heart racing at this new attraction
Can Lightning take on Chick Hicks and win? Lightning McQueen's Racing Academy brings to life our favorite Radiator Springs resident through incredible Audio-Animatronics® characters and special effects that rev up the action for the youngest racers. Ka-chow!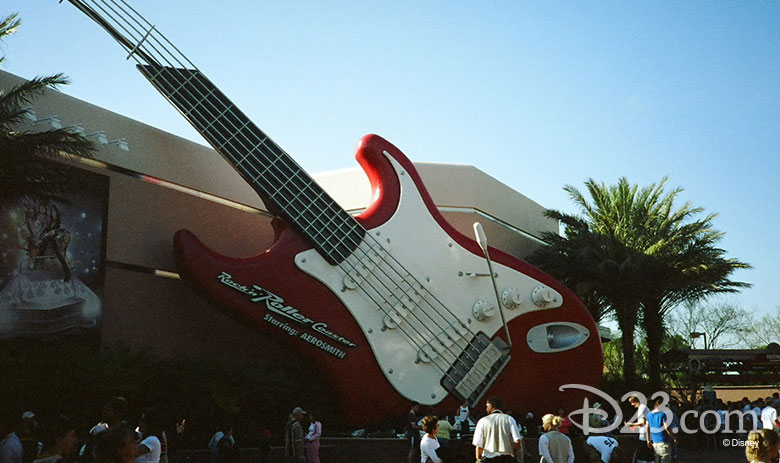 11. The most incredible limo ride ever
The only thing that might be better than an exhilarating roller coaster, complete with thrilling drops and loops, is a roller coaster that allows you to live out your rock and roll fantasies. Rock 'n' Roller Coaster Starring Aerosmith sends you on an unforgettable ride across Los Angeles in a super-stretch limo decked out with a 125-speaker, 24-subwoofer, 32,000-watt audio system that broadcasts favorite Aerosmith songs.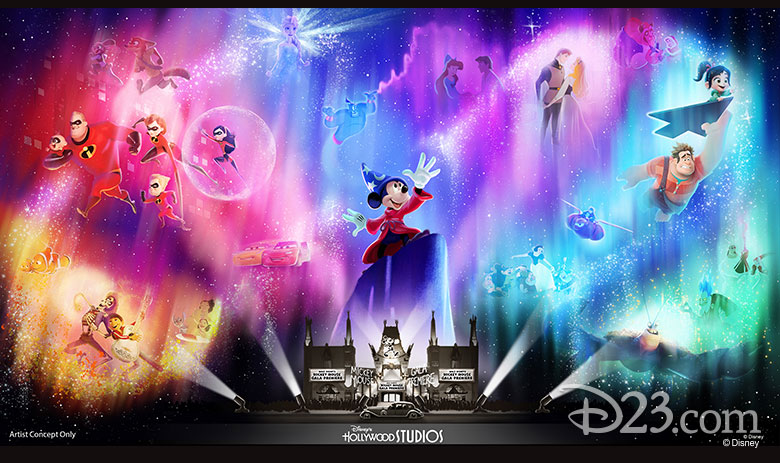 12. Brand-new nighttime magic
Debuting today for the park's anniversary, Wonderful World of Animation takes you on an incredible journey through more than 90 years of Disney and Pixar animation. Watch in wonder as the façade of the Chinese Theatre is magically transformed—displaying this stirring tribute to animation, beginning an ending with the one-and-only Mickey.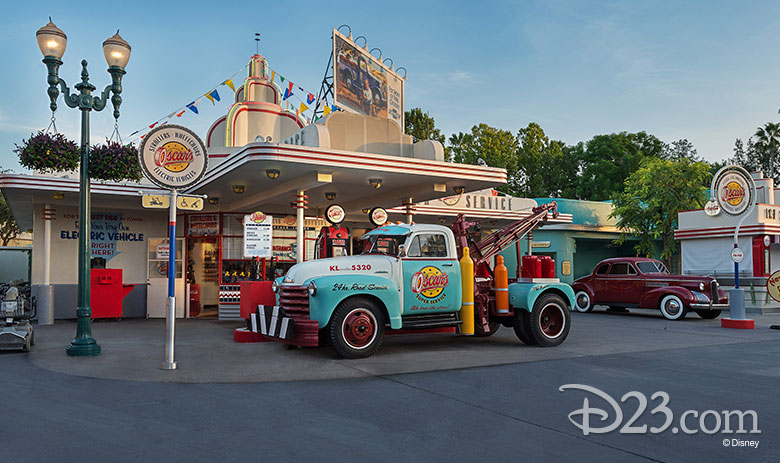 13. An award-worthy truck
Strike a pose by a vintage truck at this gas station of yesteryear! Did you know Oscar's Super Service is named in reference to the Academy Awards® cherished statue, the Oscar®?
14. Who hid Roger Rabbit?
Even though the attractions for our favorite Maroon Cartoon superstar are over at Disneyland park and Tokyo Disneyland, Roger Rabbit still has a big presence at Disney's Hollywood Studios. Can you spot the window for Eddie Valliant's detective agency? Did you notice the Maroon Cartoon billboard along the park's skyline? If you've ever grabbed a bite to eat at the Backlot Express, you might have noticed a familiar stunt car, too—it was originally used for actor Bob Hoskins to ride on before Benny the Cab was added in by animators!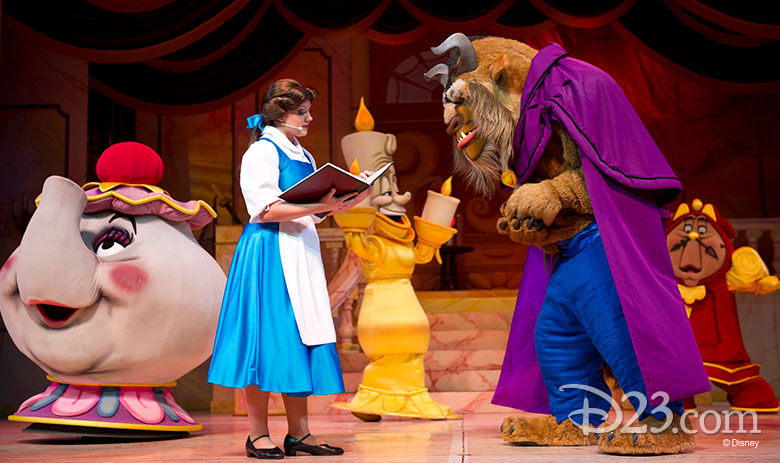 15. Ever a surprise
The tale as old as time comes to life several times a day at Disney's Hollywood Studios in the 25-minute-long Beauty and the Beast—Live on Stage, keeping us on the edge of our seats from once-upon-a-time all the way through happily-ever-after. The success of this spectacular show paved the way for Belle's run on Broadway!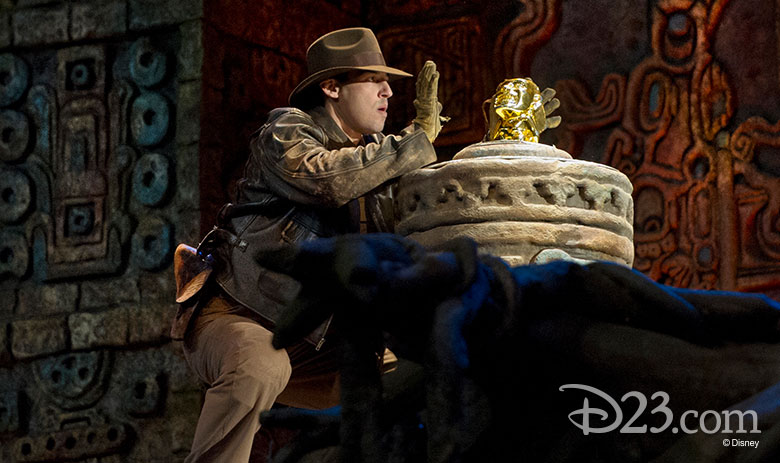 16. Learn the secrets behind Indiana Jones
Featuring one of the largest moveable film sets in the world, experience what it's like to make an Indiana Jones film come to life with action-packed stunts—and even some audience participation!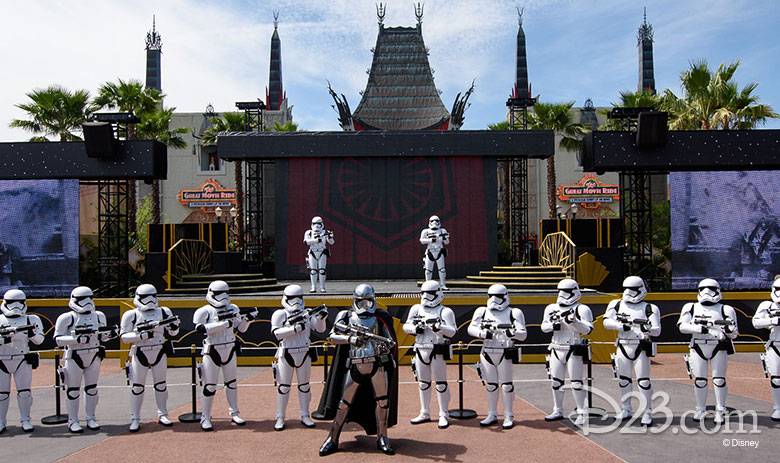 17. A galaxy of Star Wars experiences
We've already talked about the amazing AT-AT and Ewok village in front of Star Tours: The Adventures Continue, but that's not where the Star Wars fun ends at Disney Hollywood Studios. From the Star Wars Launch Bay to out-of-this-world character experiences to the ominous "March of the First Order," you can explore so much of the Star Wars galaxy—all without leaving Earth!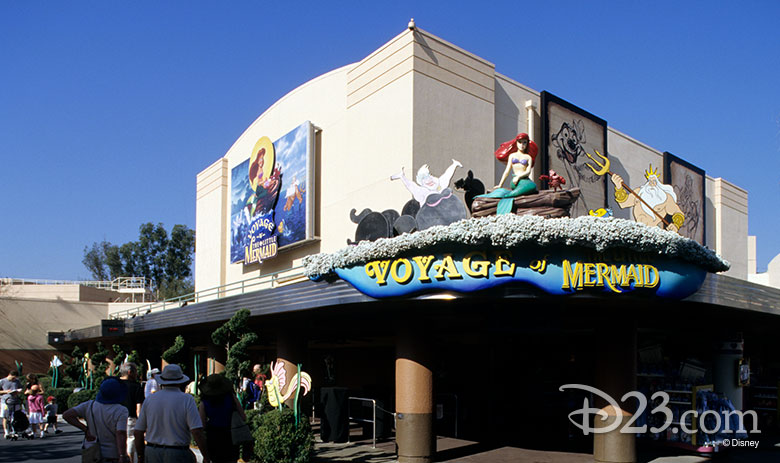 18. Voyage with Ariel
If you want to be part of Ariel's world, check out this stunning show full of amazing performances, whimsical puppets, and maybe even… a laser show? This magical extravaganza is a Disney's Hollywood Studios classic.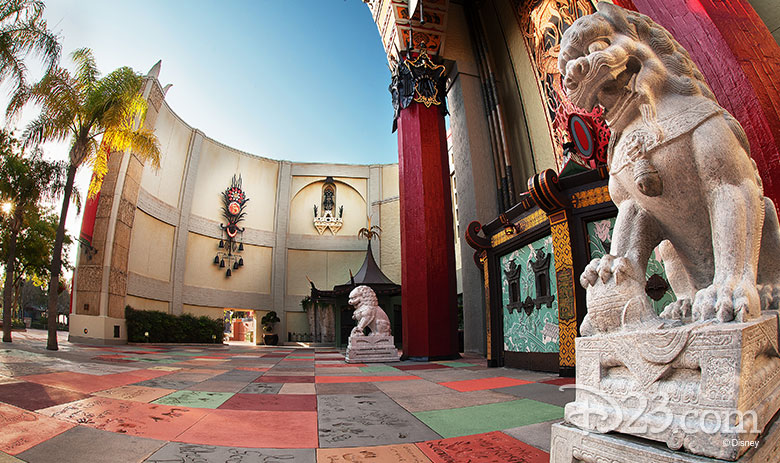 19. A star-studded centerpiece
Modeled after the Hollywood landmark, the Grauman's Chinese Theater is the centerpiece of Disney's Hollywood Studios and the future home of Mickey and Minnie's Runaway Railway. The original theater is known for the celebrity hand- and footprints immortalized in cement squares out front—but did you know that the Disney's Hollywood Studios version of the theater also features hand- and footprints of stars like Audrey Hepburn, Warren Beatty, Bette Midler, Robin Williams, and Mickey Mouse?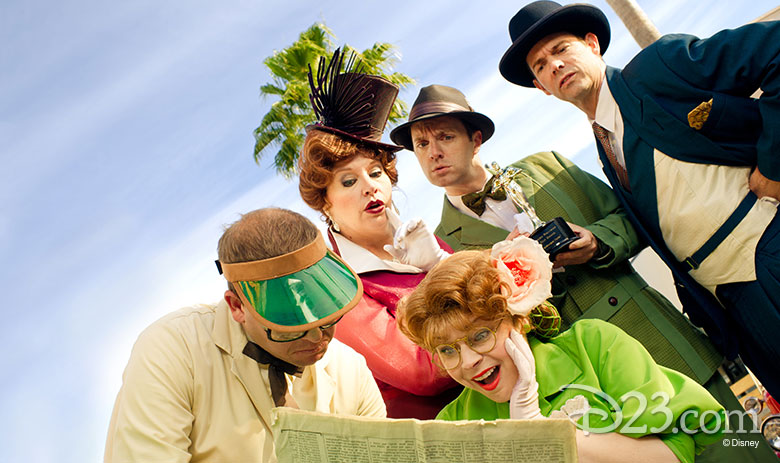 20. Meet the Citizens of Hollywood
Straight from the Golden Age of Hollywood, the Citizens of Hollywood are always ready for their close-up. Did you know Imagineer C. McNair Wilson originally coined the term streetmosphere when creating this iconic band of entertainers?
21. Dreaming of paradise
While you're walking along Sunset Boulevard, make sure to look up—you might notice a shout-out to a California classic. A billboard references a classic land from Disney California Adventure—complete with visual references to some of the parks' iconic attractions.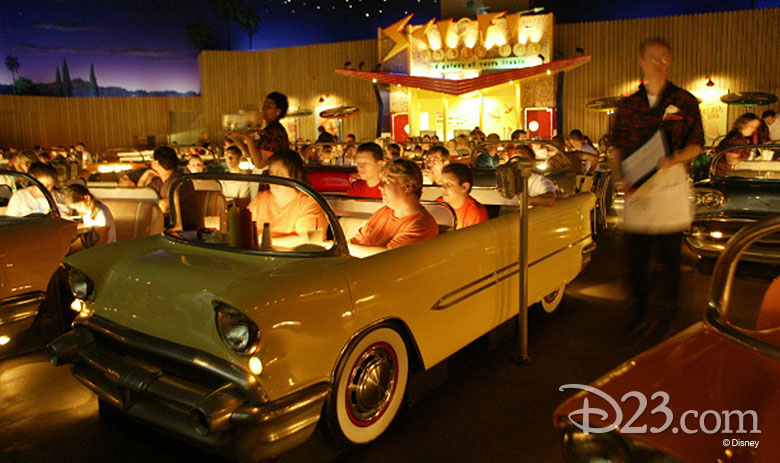 22. Sit in cars and under the stars
Dine "under the stars" in a classic car and enjoy an all-American meal while watching classic Sci-Fi clips from the 1950s (keep an eye out for some vintage Disney cartoons thrown in the mix!). This restaurant is totally unique to Disney's Hollywood Studios and the ultimate love letter to drive-in movies of the past.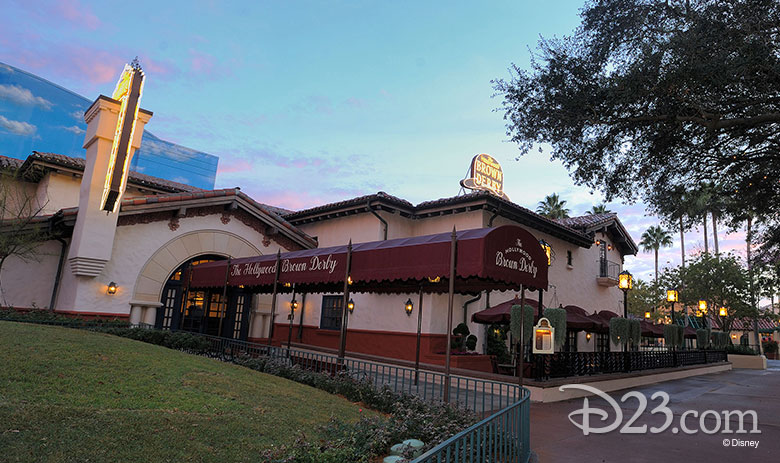 23. Experience the glitz and glamour of old-Hollywood dining
Transport yourself to the golden age of Hollywood at The Brown Derby. Besides admiring the sketch art of famous faces from Hollywood's past, there's another superstar to be admired here—as the story goes, the Cobb Salad was invented at Hollywood's original Brown Derby restaurant! Why not try the salad for yourself and decide if the legends are true?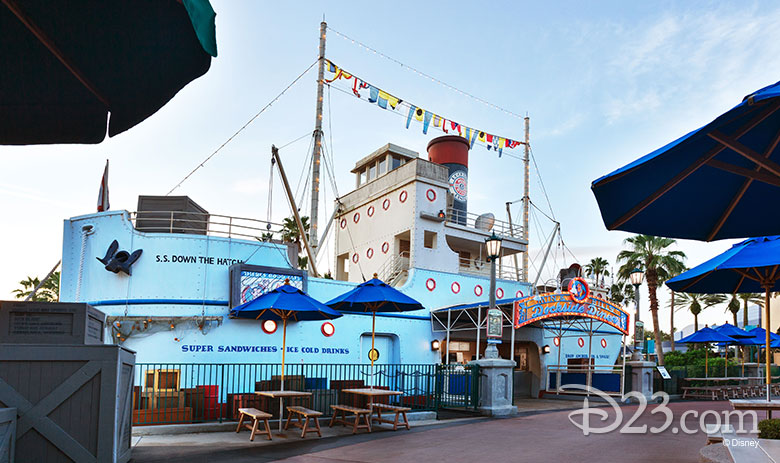 24. Here's lookin' at Casablanca fans
Fans of classic films might spot an unusual reference to Casablanca in front of Min and Bill's Dockside Diner. The crates surrounding the diner all feature addresses with homages to iconic films. (Although if you're trying to avoid Citizen Kane spoilers, maybe stay away until you've seen the film) One of the crates is being shipped to Rick's Café Americain in—where else?—Casablanca, Morocco.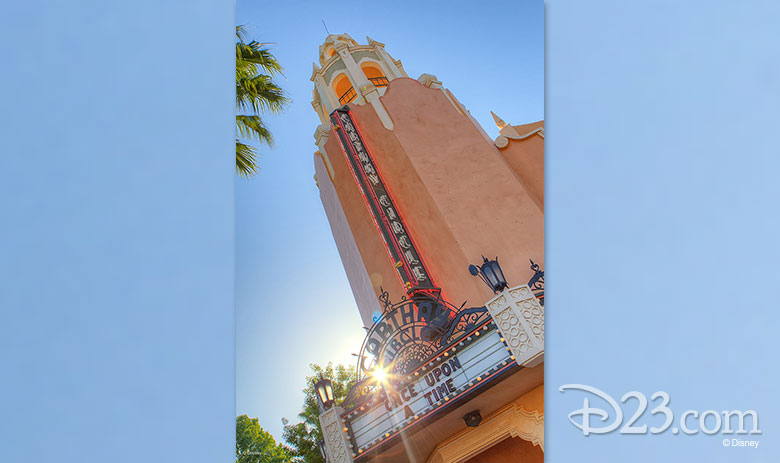 25. A Carthay far away
Did you know the first Carthay Circle at a Disney Park wasn't at Disney California Adventure? The Once Upon a Time store on Sunset Boulevard at Disney Hollywood Studios features a façade that's a nod to the iconic Hollywood Theater where Snow White and the Seven Dwarfs and Fantasia Premiered.
26. California crazy architecture
Beginning in the 1920s, crafty business owners designed eye-catching architecture to draw in potential customers. You can find this retro novelty architecture throughout the park including an oversized vintage camera at The Darkroom, the S.S. Down the Hatch at Dockside Diner, and of course, our beloved Gertie.
27. The mouse that started it all, above it all
The Crossroads of the World at Disney's Hollywood Studios pays tribute to a Los Angeles landmark that has risen above Sunset Boulevard since 1936. The version that stands at the park's entrance features the magical addition of Mickey Mouse standing, literally, on top of the world, greeting guests as they arrive for a day of fun. If it reminds you of a globe-trotting moment in the classic 1936 Mickey short, Thru the Mirror, you're not alone!
28. Hooray for Holly… Vermont?
In a nod to The Walt Disney Company's humble beginnings, a window advertising office space for rent paired with the door below references Walt and Roy's first office in California. The space rented from Holly Vermont Realty was available for just 10 dollars a month! Look for this hidden bit of history on the backside of Keystone Clothiers near Echo Lake.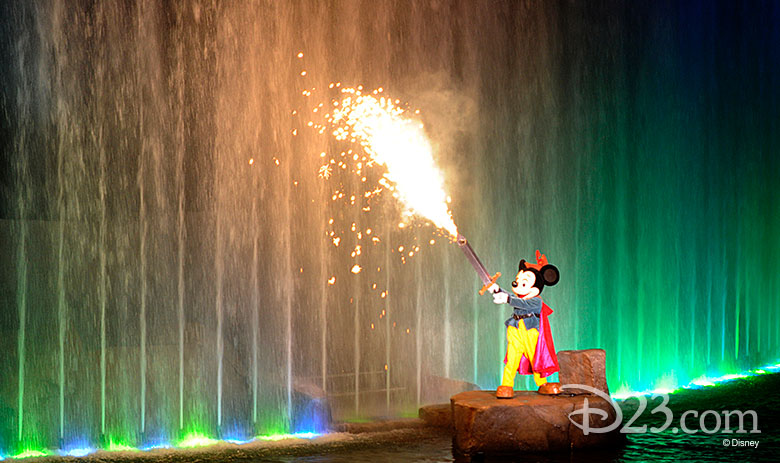 29. Visions Fantasmic!
The classic show of Mickey versus the forces of evil brings imaginative scenes to life in different ways than its Disneyland counterpart. Settle down in the gigantic Hollywood Hills amphitheater and experience scenes unique to Disney's Hollywood Studios—including references to Disney classics like Pocahontas.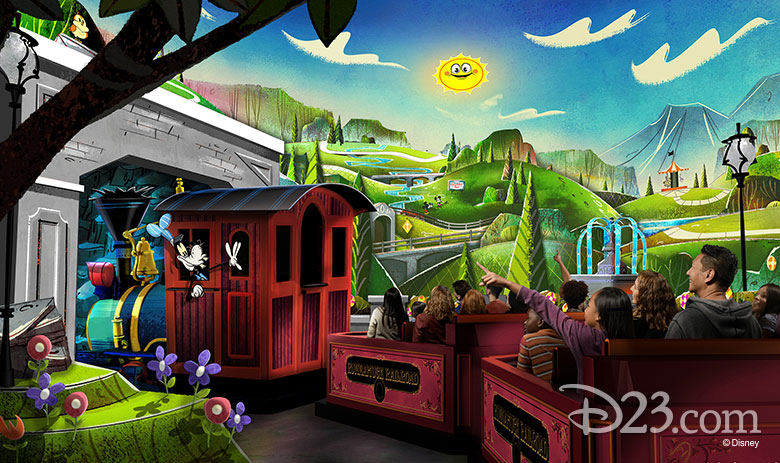 30. Even more movie magic, coming soon!
From Star Wars: Galaxy's Edge to Mickey and Minnie's Runaway Railway, there are so many new attractions coming to Disney's Hollywood Studios that we can't wait to experience! Stay tuned to D23.com as we report new details as they are announced—we can't wait to find out what movie magic they'll be making next!