By Nicole Nalty
D23's Destination D: Amazing Adventures kicked off with a conversation with Bob Chapek, Chairman of Walt Disney Parks and Resorts. A lifelong Disney fan, it's only appropriate that Bob shared some super exciting news about anticipated attractions and offerings coming to Disney theme parks.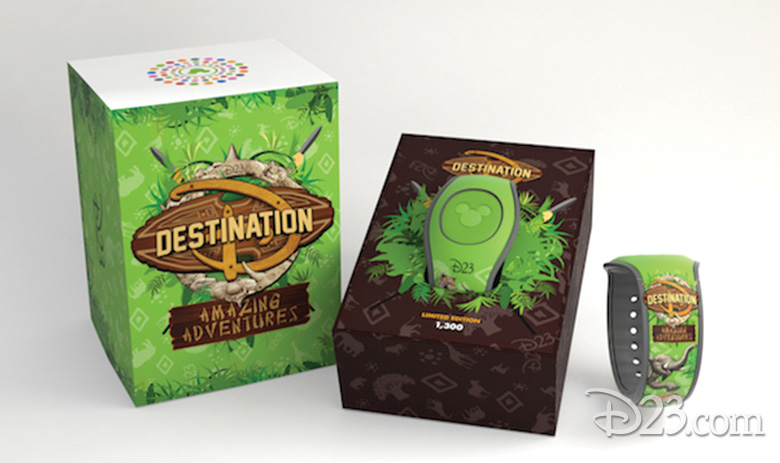 MagicBand 2
You may have seen something magical on D23's social media yesterday about MagicBand 2––Destination D guests are the first to experience the newest version of the innovative technology used throughout Walt Disney World Resort. Bob told D23 why it was so important for the new MagicBands to make their debut at this event, "Well, we have fans and we have super fans. And we owe it to our super fans to give them the best of the best and, when we can, be the first to try new things! It's a privilege for us to launch something new and something as revolutionary as MagicBand 2 with our super fans."
MagicBand 2 features a new design, making it even more customizable and versatile, while maintaining the same effortless convenience of the original MagicBand. Bob told D23 that when it comes to MagicBand 2, "the key word is personalization." The MagicBand has evolved from a band to a versatile accessory: "The actual gem of the band can be popped out and potentially be put on a variety of merchandise," Bob shared with us. So while you may enjoy wearing your MagicBand 2 as just that, you can customize your MagicBand 2 with exclusive Disney Parks merchandise to fit your personality and preferences. This new structure allows Disney theme parks to "create new, unique, personalized guest experiences," Bob explained. MagicBand 2 will make its resort-wide debut soon, but we're particularly partial to this exclusive Destination D design.
Pandora – The World of Avatar
Talk about an amazing adventure! Destination D guests were the first to learn that Pandora – The World of Avatar will open at Disney's Animal Kingdom in summer 2017. The land is sure to be a highlight for all Disney fans, including Bob! When we asked him what new offering he is most excited to experience, Bob said, "everything in Pandora. From the placemaking to the two extraordinary attractions that will be in that land—both the Na'vi River tour as well as the Banshee attraction. These promise to set new high-watermarks for our experiential magic that we give our guests. And as a fan and as the Chairman of the Parks, I can't wait to see this in real action."
We can't wait either! Pandora – The World of Avatar promises to be an unbelievably innovative land, from the bioluminescent forests to the two attractions. When we asked Bob for more details about the Banshee attraction, he shared that "it's multi-sensory in a way that raises the bar higher than we've ever raised the bar before. There are elements of it that you will say are familiar, but the way things are integrated create a form of reality that we've not yet experienced."
Bob also shared some never-before-seen images from the new land: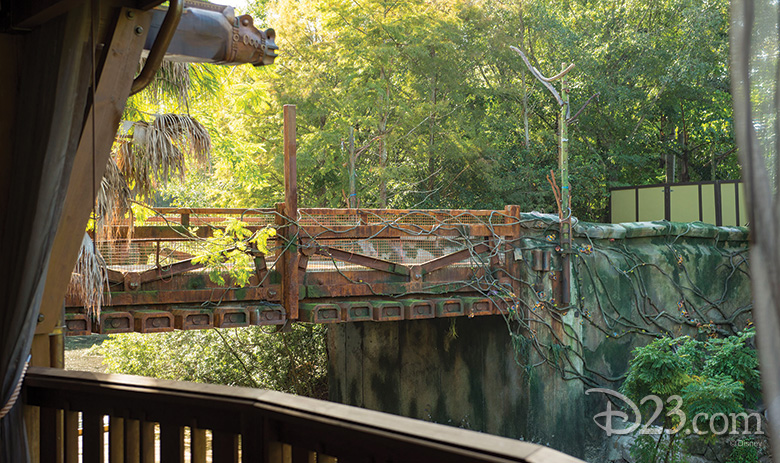 This bridge, located near Tiffins Restaurant, will be the entry point to Pandora – The World of Avatar.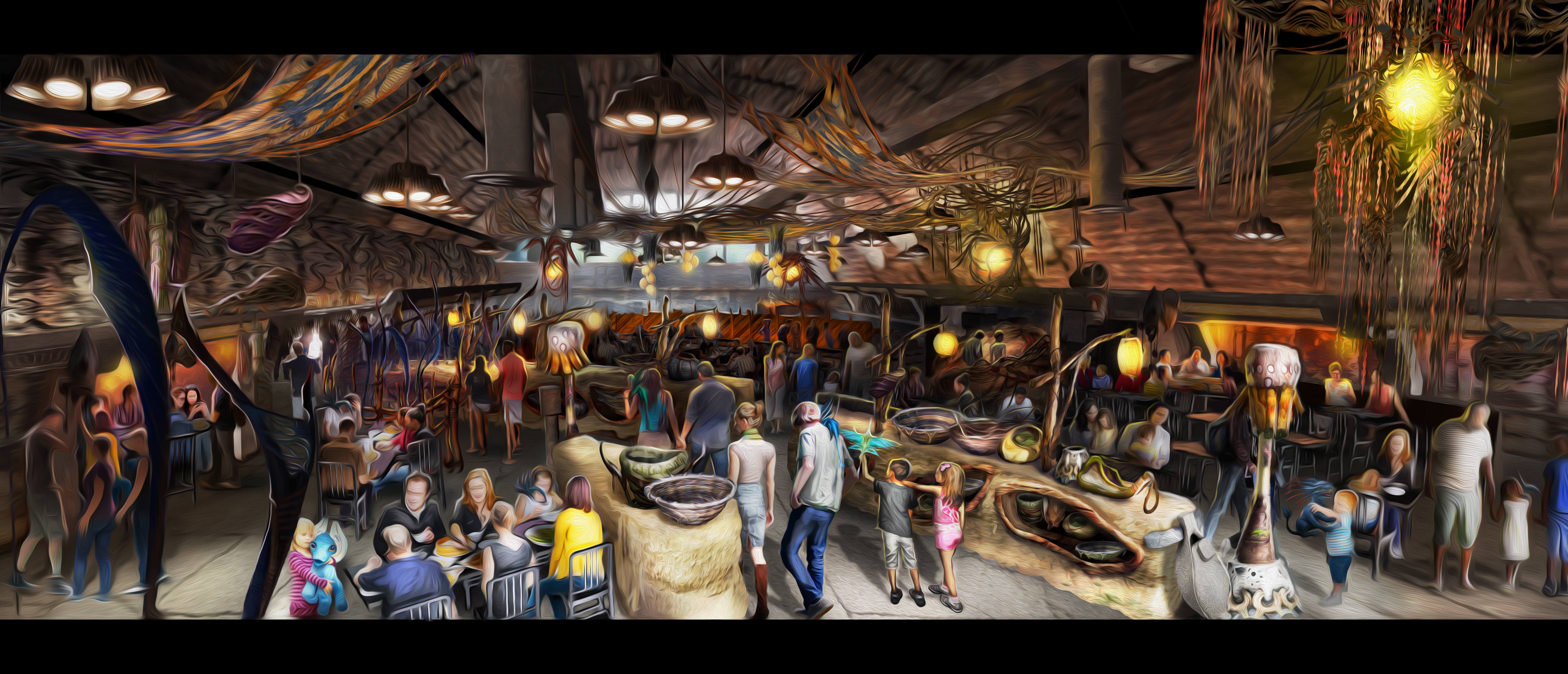 Satu'li Canteen, featuring Na'vi art and cultural items, will be the main eatery in Pandora – The World of Avatar.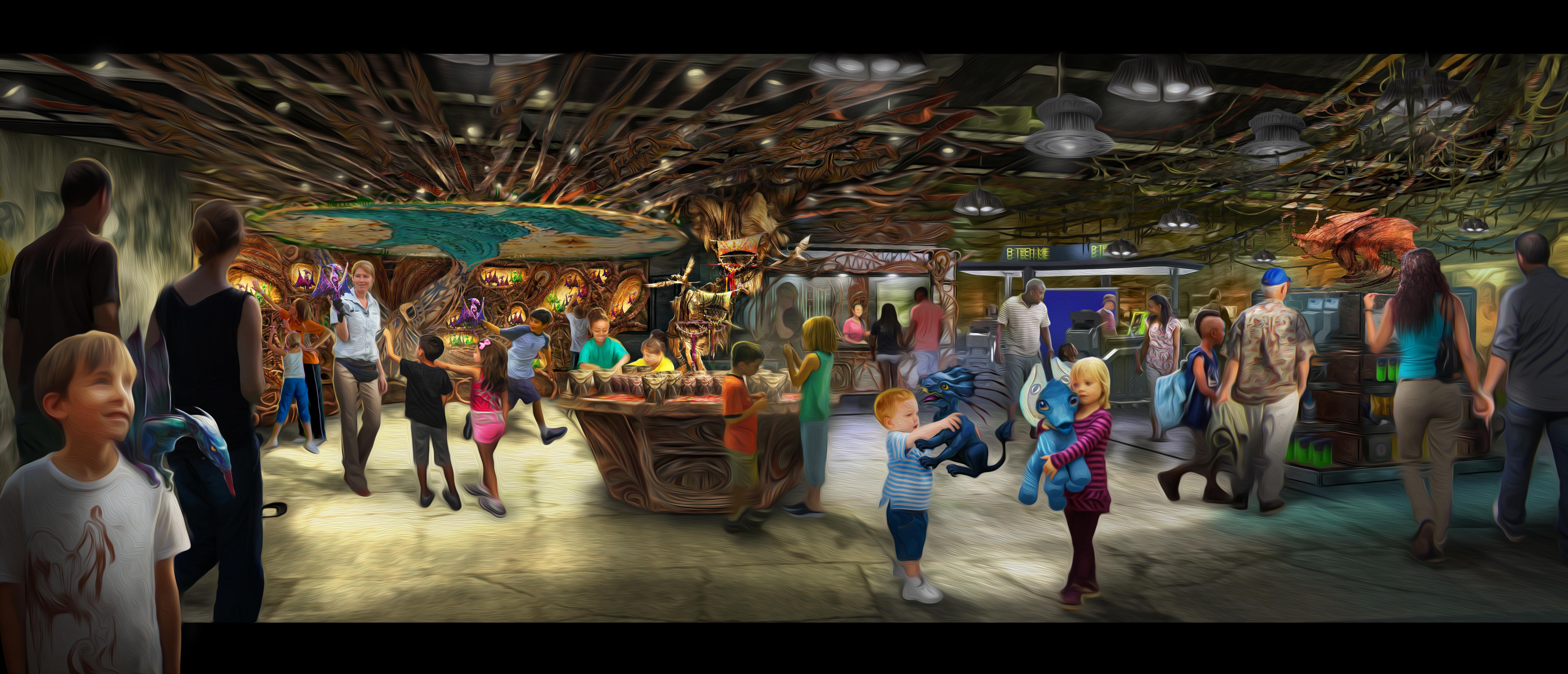 Explore Na'vi cultural items, toys, science kits and more at Windtraders.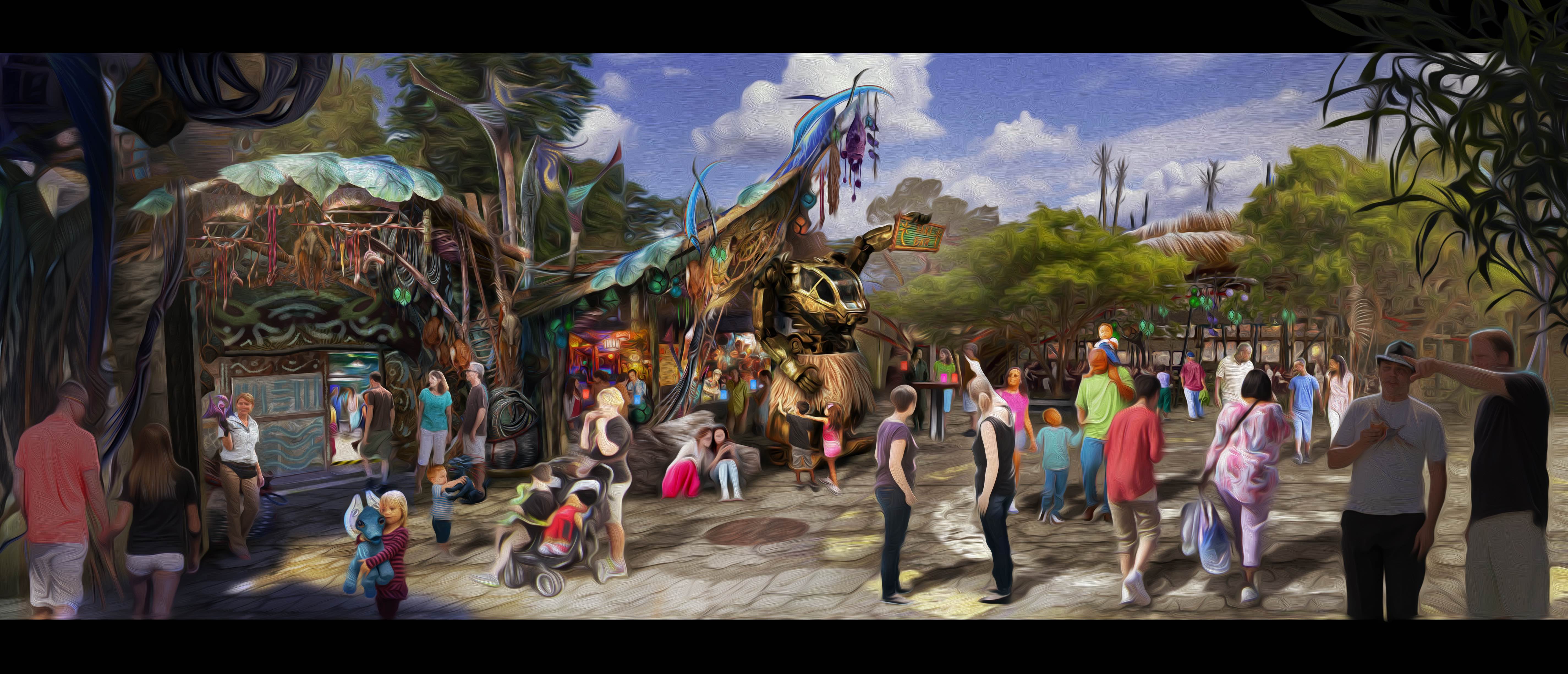 Enjoy a special drink at Pongu Pongu, a beverage location as eclectic as its Expat owner.
Star Wars at Disney Parks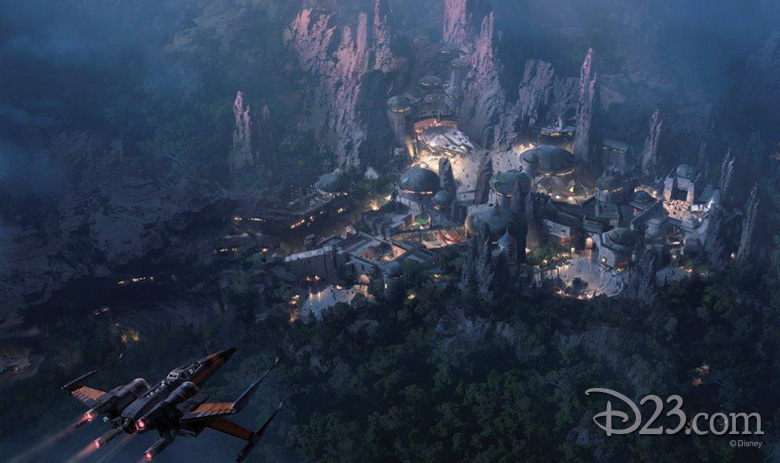 The creative minds at Walt Disney Imagineering are hard at work creating another world, or perhaps we should say a galaxy far, far, away…As Bob told D23, "We're challenging ourselves to be as ambitious as possible with the development of the Star Wars-themed lands. We know the playbook in terms of how to make a 'land' and how to make an attraction. But incumbent with moving forward, is challenging ourselves to make it bigger and better than even sometimes we could have dreamed. I think the key word for me for the Star Wars lands that will distinguish them from everything else, with the unbelievable attractions we're going to have, is the word 'immersive.'" Disney fans feel that immersion when entering a land like Cars Land, but Bob feels the new Star Wars-themed lands will take that one step further: "Every element of that land will be in story."
Destination D guests were the first to see what the Star Wars-themed land at Disney's Hollywood Studios will look like at night in the stunning image seen above. A sharp-eyed Star Wars fan will notice the distinct details that will bring this land to life, including one of the signature attractions that lets you take the controls of the Millennium Falcon.
While we wait for this unbelievable land to arrive in this galaxy, Bob also shared that a new adventure will be added to Star Tours – The Adventures Continue, based on elements of the upcoming Star Wars: Episode 8.
We're just getting started here at Destination D! Stay tuned to our live updates here on D23.com and on Facebook, Twitter, Instagram, and Snapchat (Disney.D23) for more amazing adventures.