We had so much fun at D23's Destination D: Amazing Adventures! See some of the amazing adventures we had during our weekend at Walt Disney World Resort:
Ready for some amazing adventures? Follow along as we share live updates from D23's Destination D: Amazing Adventures, taking place this weekend at Disney's Contemporary Resort at Walt Disney World. And be sure to follow us on Facebook, Twitter, Instagram, and Snapchat (Disney.D23) for more from this fan-favorite Disney weekend.
Friday, November 18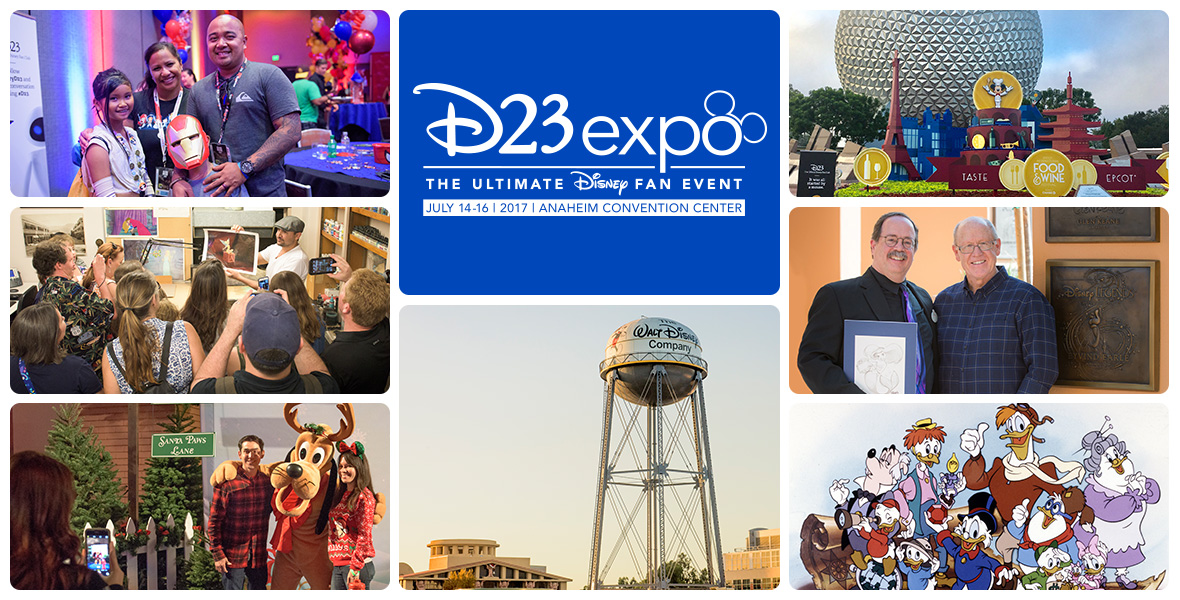 An Eventful Year
2017 will be a year full of many more amazing adventures for D23 Members! See which events you can't miss here.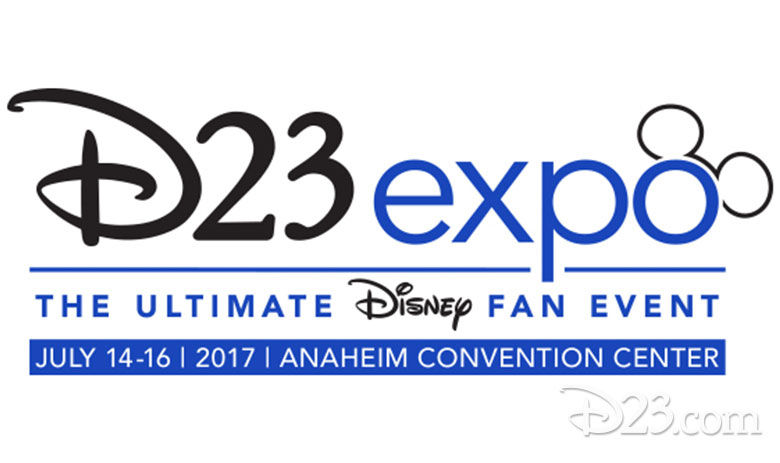 Get Ready for D23 Expo
D23 Expo 2017 is coming up quickly! Read more about the Pirates of the Caribbean-inspired Design Challenge and the ever-popular Mousequerade, both taking place during next year's D23 Expo.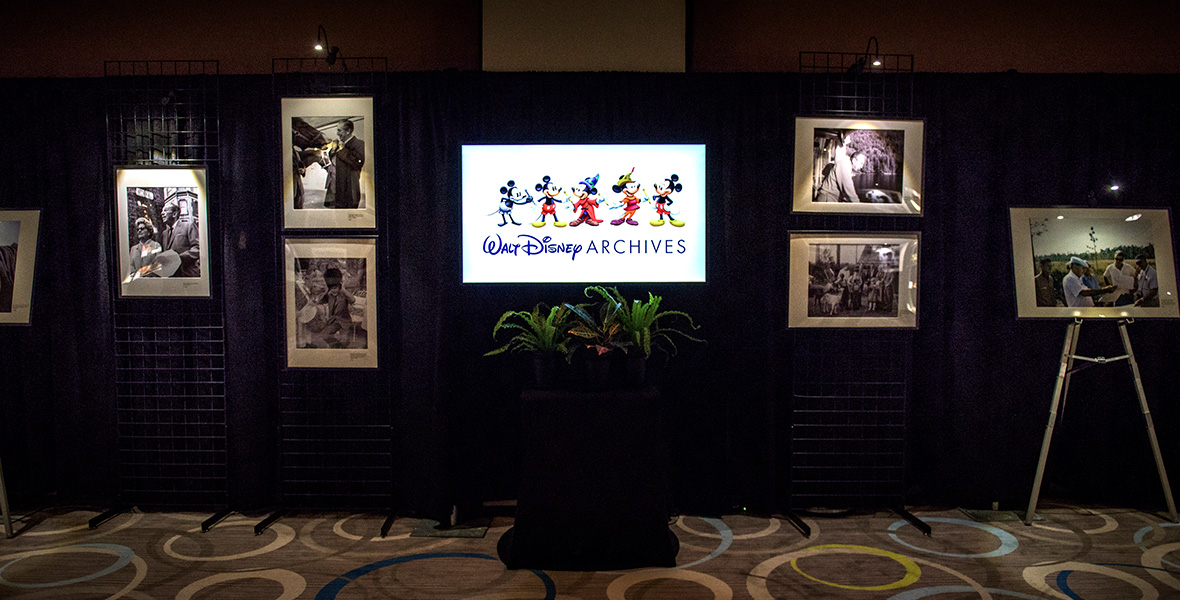 Walt's Great Adventures
Explore Walt Disney's greatest adventures in an exhibit curated by the Walt Disney Archives exclusively for Destination D. See photos from this amazing exhibit here.
Saturday, November 19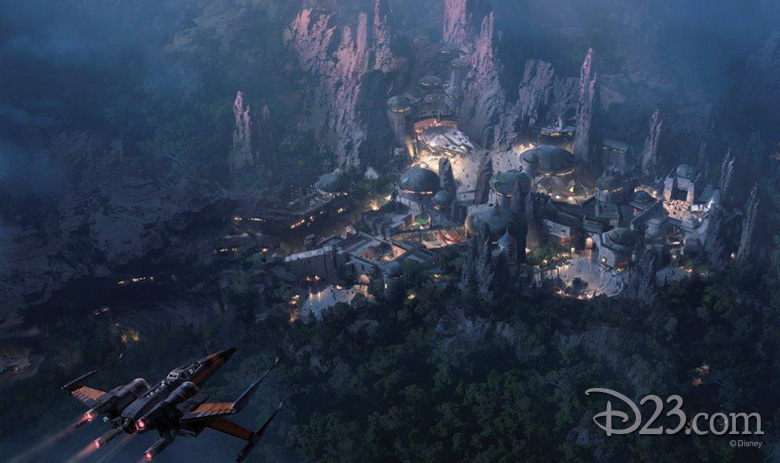 A Conversation with Bob Chapek
Bob Chapek, Chairman of Walt Disney Parks and Resorts shared some exciting news about Disney theme parks around the world! Click here for updates on Pandora – The World of AVATAR, Star Wars-themed lands, and more!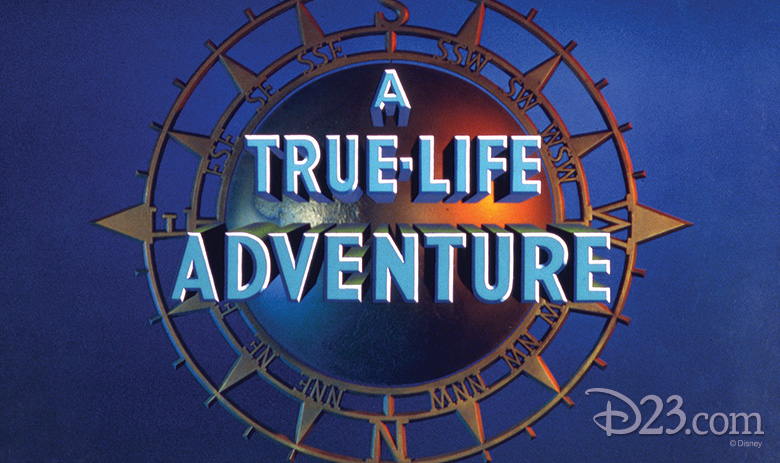 A Look Back at Walt Disney's True-Life Adventures
Film producer Don Hahn and Becky Cline, Director of the Walt Disney Archives, took guests on a true-life adventure, sharing photos and clips from the Academy Award-winning series. Guests also saw a sneak peek at Born in China, Disney Nature's next film, debuting on Earth Day 2017.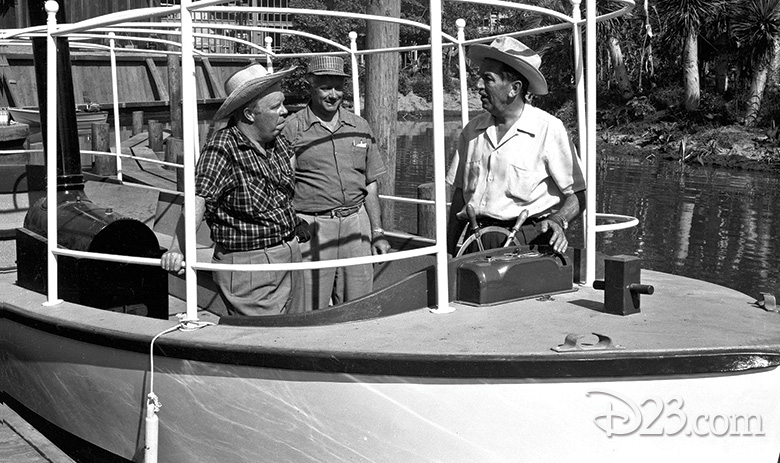 Talking Adventureland with Disney Legend Marty Sklar
Marty Sklar certainly has had a lot of adventures! The Disney Legend took guests on a visual tour of early concepts for one of the most iconic lands throughout Disney theme parks, Adventureland.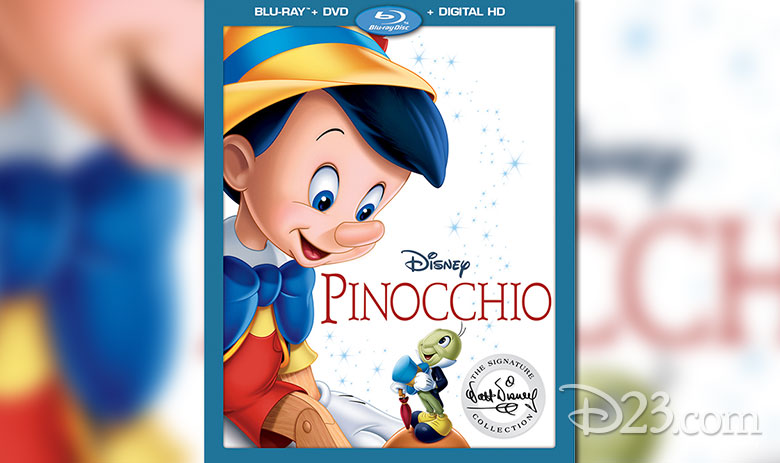 When You Wish Upon a Star…
Your dreams come true! The 1940 classic animated film Pinocchio is coming to Digital HD and Blu-ray – click here for details.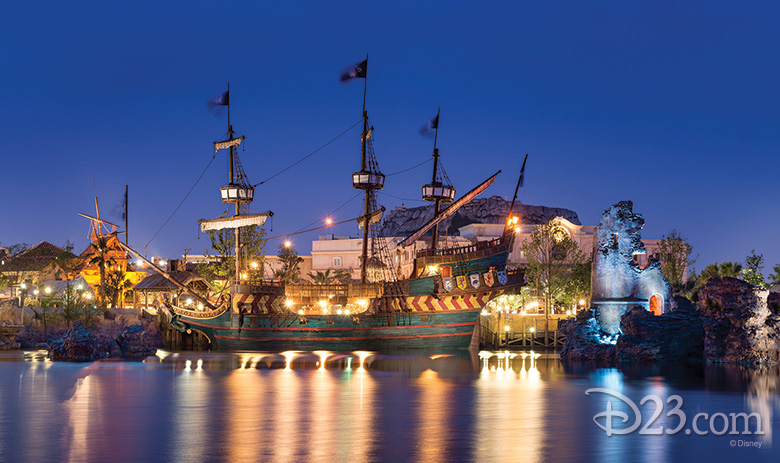 Disney Adventurelands Around the World
Disney Legend Tony Baxter and Imagineers Jason Grandt and Luc Mayrand shared what it's like in the wilds of Adventureland at Disney theme parks around the world. Guests learned that Shanghai Disneyland originally had an Adventureland, but eventually became two adventure lands, Adventure Isle and Treasure Cove.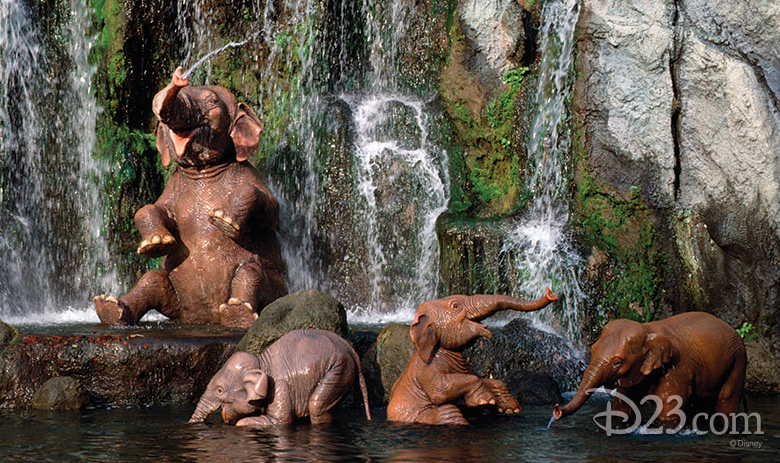 Tales from the Jungle Cruise
Once a skip, always a skip! Justin Arthur, Alex Grayman, Kevin Lively, Chris Merritt, Trevor Van Dahm, and Wyatt Winter took guests on a tour of the world famous Jungle Cruise, and they were the perfect guides! Each of these presenters got their start on the iconic attraction, either at Magic Kingdom park or Disneyland park. Guests were in for a pun ride as our guides shared stories from their time in the jungle. Kevin Lively and Wyatt Winter shared how the Jingle Cruise (now celebrating its fourth year) came to be. "The spirit of the Jingle Cruise is that the holidays are what you make of them," Lively explained of the spirit of the holiday attraction. "Found objects" make up most of the decor – tires from Kilimanjaro Safaris, and even material from a Jungle Cruise skipper's pants deck the halls of this jolly jungle. Alex Grayman spilled secrets from inside the Skipper Canteen at Magic Kingdom park, and all of Destination D was inducted into the Adventurer's Club thanks to Dr. Albert Falls!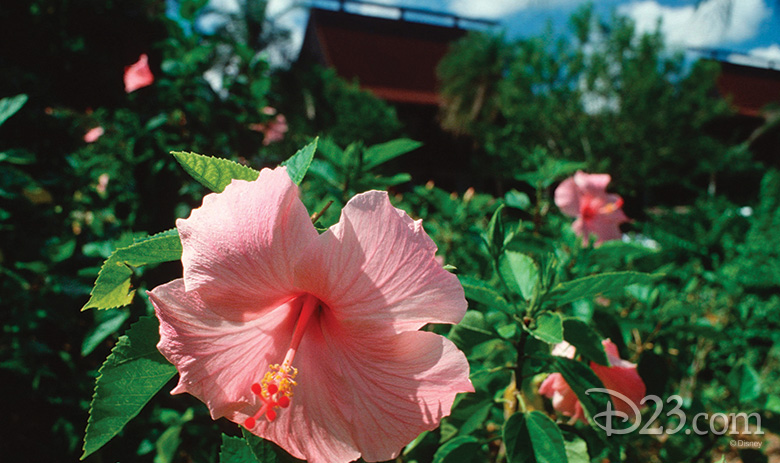 Disney's Polynesian Village Resort 45th Anniversary
Destination D guests were swept away to a tropical hideaway, Disney's Polynesian Village Resort, which is celebrating its 45th anniversary this year. Disney artists Casey Jones and Richard Terpstra, D23's Steven Vagnini, and Disney Vacation Club's Ryan March explored the South Pacific-themed getaway, from early concepts to a chat with the legendary Auntie Kau'i, a cast member from Pearl Bay, Oahu, who helped open the resort in 1971. Cultural representative Ku'ulei joined our friends to lead a hula lesson for the whole hall with music performed by Kalei and Kau'i.
Moana: Building a Legend
Screenwriter Jared Bush (Zootopia) took the stage to share secrets from Disney's next animated film, Moana, diving into theatres next week. Destination D guests will see the film later tonight, so Jared's presentation is the cherry on top of a sweet day!
Sunday, November 20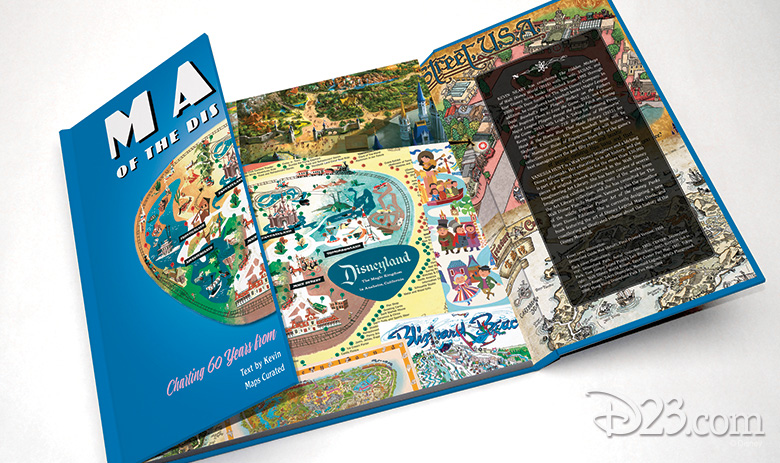 It All Started with a Map
Historians and co-authors Kevin Neary and Susan Neary kicked off Sunday's adventures by mapping out their stunning book Maps of the Disney Parks: Charting 60 Years from California to Shanghai. Kevin Neary and Susan Neary worked closely with the Walt Disney Archives and the Walt Disney Imagineering Art Library to curate this treasure trove of historic maps.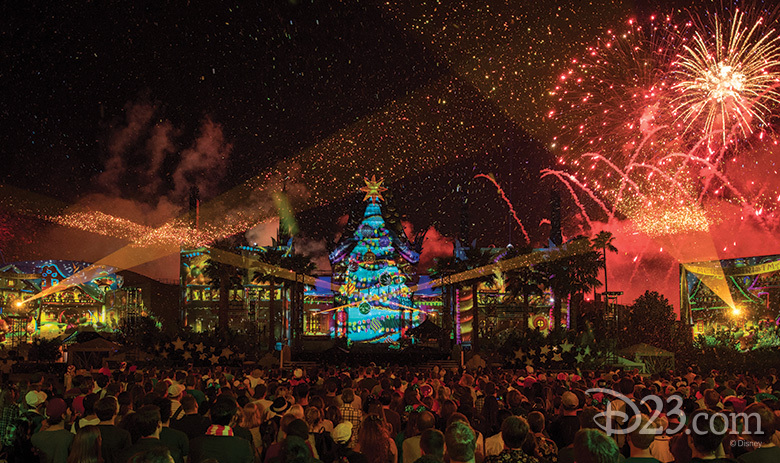 New Walt Disney World Adventures
Walt Disney World Resort Ambassadors Caitlin Busscher and Nathaniel Palma helped us celebrate the amazing adventures that are already delighting guests at Walt Disney World Resort. Entertainment Show Director Tom Vazzana truly entertained the crowd with director's commentary on the unbelievable new spectacular, Jingle Bell, Jingle BAM! The show features all-new audio of "Oogie Boogie's Song" from The Nightmare Before Christmas, and all-new animation of some of our favorite Disney characters from our friends at Disney Animation. Imagineer Wyatt Winter joined us again to chat about Frozen Ever After, a new innovative Epcot attraction based on the hit film Frozen. The Audio-Animatronics used in the attraction are the first to be fully electronic, Wyatt explained, and the original animators from the film returned to help bring these iconic characters to life.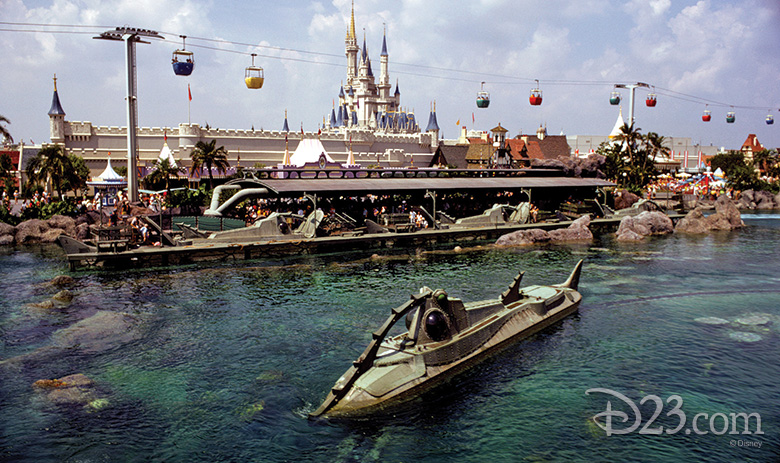 Magic Journeys: 45 Years of Walt Disney World Adventures
Imagineers Jason Grandt and Alex Wright took guests on a journey through some of Walt Disney World's most unique and fondly remembered adventures, from heading nowhere in particular on Mr. Toad's Wild Ride (the Magic Kingdom attraction featured two tracks), to the high-flying adventure If You Had Wings.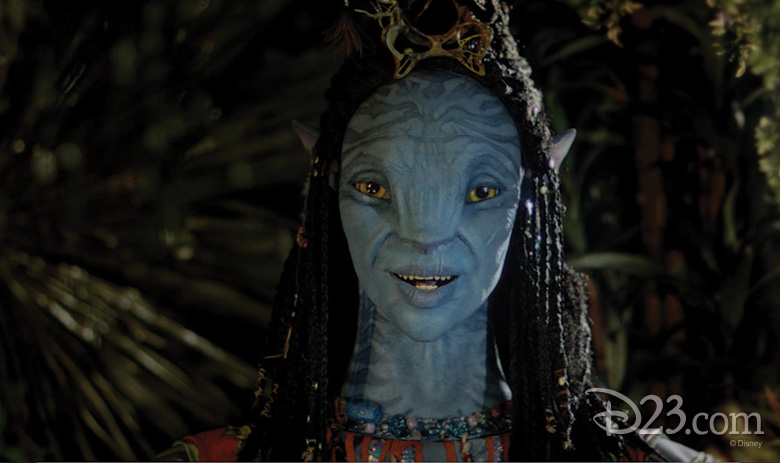 Pandora – The World of AVATAR
Filmmaker James Cameron, Imagineer Joe Rohde, and A.C.E. Founder Marshall Lamm shared stories from their visits to Pandora, including amazing images that truly depict beauty of the land, and a video of the Shaman of Songs – click here for your first look.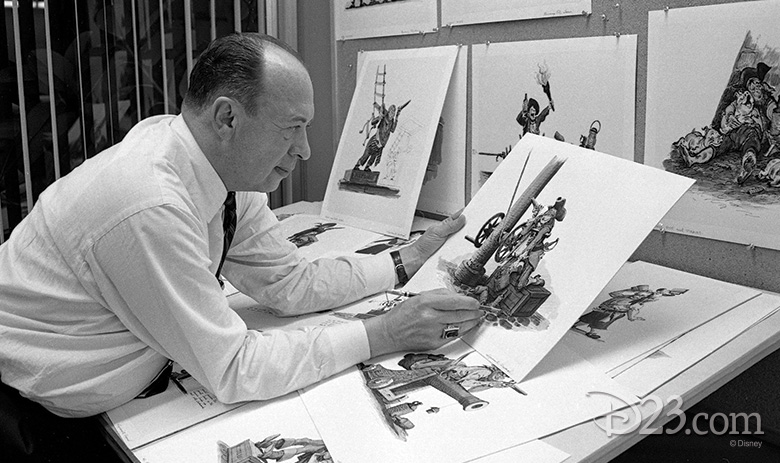 The Art and Adventures of Marc Davis
Guests marveled at some never-before-seen Marc Davis art, as Imagineer Chris Merritt shared the stories behind the artwork. Chris Merritt is co-authoring a new book on the Disney Legend alongside Pete Docter. From familiar and beloved attractions to concepts that never came to be, Chris shared concepts spanning Marc's storied career with WED Enterprises.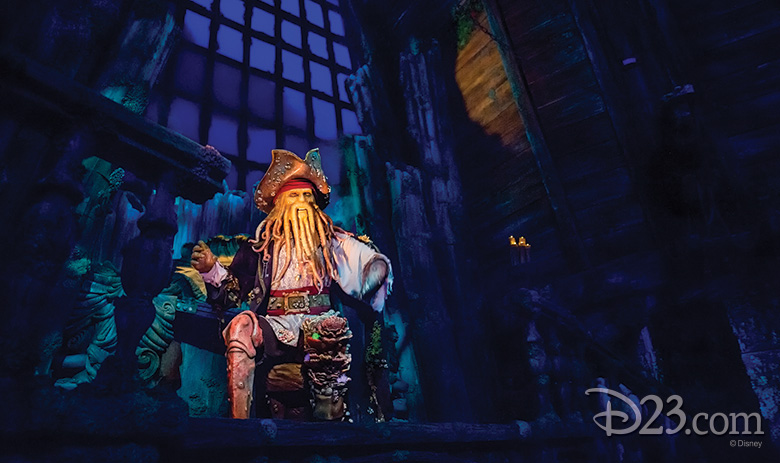 The Imagineering Adventure
Ever wonder what happened to the Audio-Animatronics in America Sings? Disney Legend Tony Baxter shared stories from his legendary career at Walt Disney Imagineering, including moving our animal friends from America Sings into Disneyland's Splash Mountain. Along with D23's Steven Vagnini, Tony discussed the three factors that drive the creation of new attractions: timing, park needs, and new technology. Speaking of new technology, Shanghai Disneyland Portfolio Creative Executive Luc Mayrand walked guests through Pirates of the Caribbean: Battle for the Sunken Treasure, perhaps Walt Disney Imagineering's most innovative attraction to date, which opened earlier this year at Shanghai Disneyland. To celebrate the new attraction, Imagineers gathered water from each Pirates attraction around the world to pour into the water of the Shanghai attraction before opening.
Guiding Animals Through Change
As Disney's Animal Kingdom expands with brand-new experiences, Dr. Scott Terrell, Director, Animal and Science Operations, shared how his team has prepared animals for the changes in the park. The team has taken great measures to make sure the residents of Disney's Animal Kingdom are taken care of with the addition of nighttime hours at the park. As a special surprise, Dr. Scott brought out two different animals from Disney's Animal Kingdom: a stunning black vulture (which flew through the room!) and an adorable aardvark.
Disney's Animal Kingdom: Evolving a New Species of Theme Park
Imagineer Joe Rohde took the stage again to share some of his adventures creating Disney's Animal Kingdom and bringing Pandora – The World of AVATAR to life. Joe encouraged the audience to travel and embrace every experience – a philosophy that has helped Joe and his team create some of the most immersive areas in Disney theme parks.
Destination D guests finished off the weekend with a trip to Magic Kingdom and a ride on one of the park's most iconic adventures – The Jingle Cruise!