By Jessica Benda
If Disney musicals can guarantee one thing, it's memorable songs that stay with you for weeks after.
That's often thanks to Disney Legend Alan Menken, lauded composer and resident EGOT winner (courtesy of one Emmy®, 11 Grammys®, eight Oscars®, and one Tony®). His career with Disney will come full circle when moviegoers are treated to his reimagined score for the live-action The Little Mermaid when it debuts in theaters worldwide on Friday, May 26.
Menken composed the songs and score for The Little Mermaid (1989) with the late Disney Legend Howard Ashman. The new score, which includes new arrangements and three new songs created in partnership with famed Broadway and film composer Lin-Manuel Miranda (no stranger to Disney, with composing credits for hit animated films Moana and Encanto to his name). Before we dive under the sea, we've compiled the ultimate Alan Menken watchlist to view before the film—or after, because we know you'll be wanting more of Menken's musical magic! While we haven't included all of Menken's work (that would require several weeks to make your way through), we've rounded up some of the can't-miss Disney films from his celebrated career.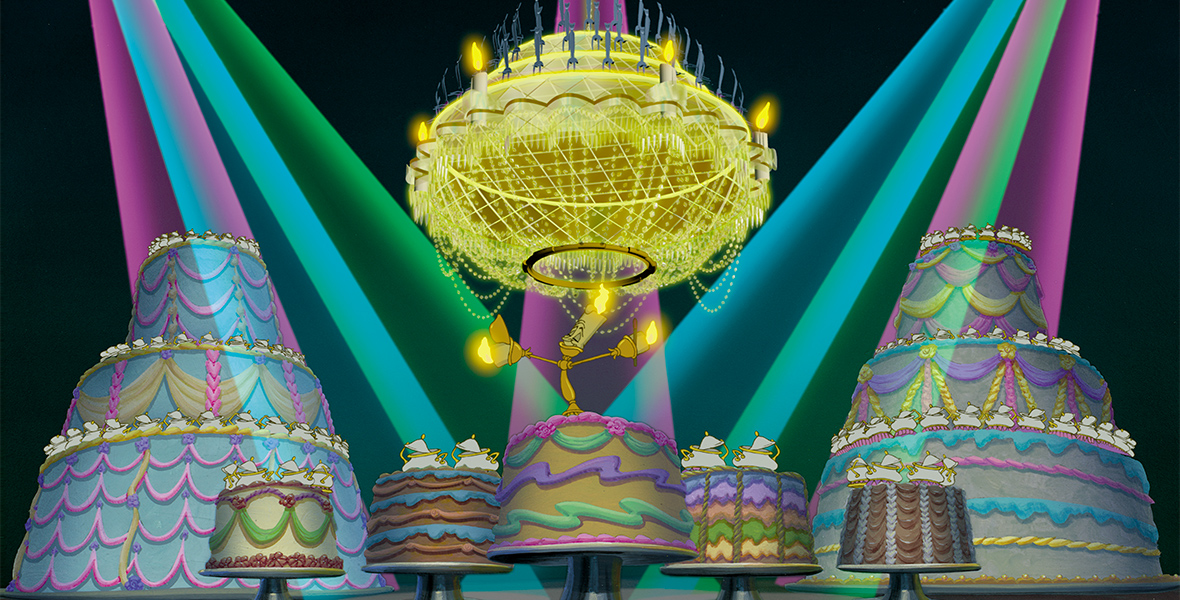 Beauty and the Beast (1991)
Be our guest to watch this Disney classic. From the whimsical opening number "Belle" to the romantic (and Oscar-winning) "Beauty and the Beast," the tale of a small-town girl and cursed prince swept viewers off to far-off places, as did Menken's gorgeous score and Ashman's lyrics. For added fun, make it a double-screening: Disney delivered a live-action reimagining of the film in 2017, once again scored by Menken.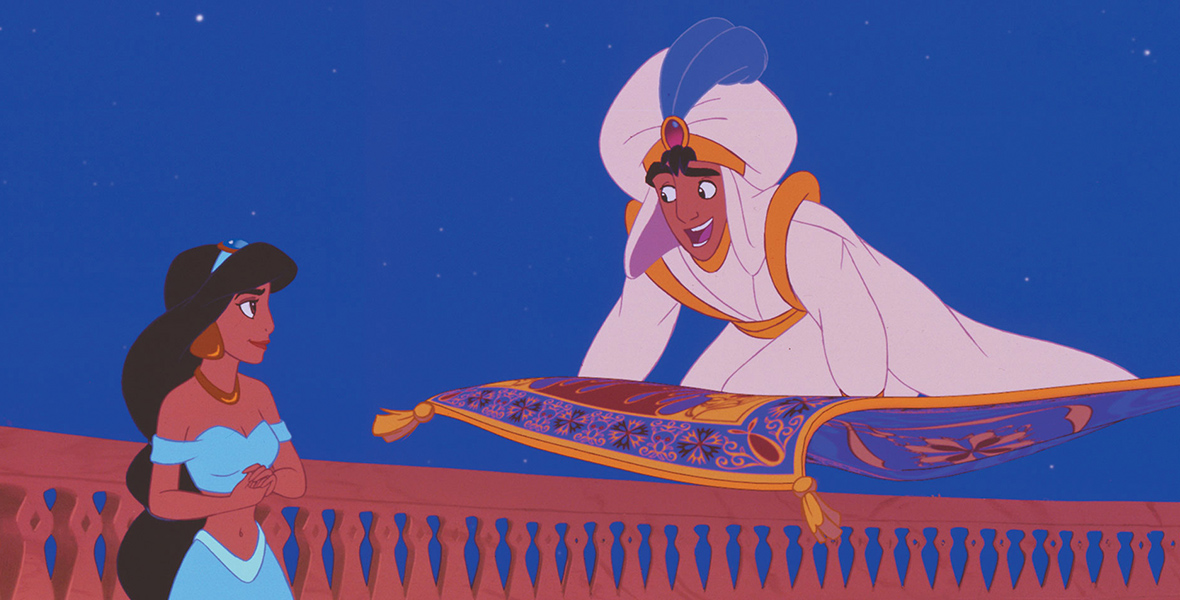 Aladdin (1992)
A legendary Magic Carpet ride wouldn't have been so memorable without its Oscar-winning musical accompaniment "A Whole New World." Menken's music tells the story of Aladdin and his discovery of a magic lamp hidden within in the Cave of Wonders. He befriends its charismatic Genie, who plays wingman as Aladdin pursues the heart of Princess Jasmine. When he's not granting wishes, Genie is granting grand-scale musical numbers like "Friend Like Me" and "Prince Ali." Originally, Menken and Ashman wrote an entire version of the score that was later shelved, and only "Friend Like Me" and "Arabian Nights" remained. After Ashman's passing, Disney Legend Sir Tim Rice penned the lyrics to "One Jump Ahead" and "A Whole New World." Almost three decades later, Menken returned to compose the music for the 2019 live-action reimagining.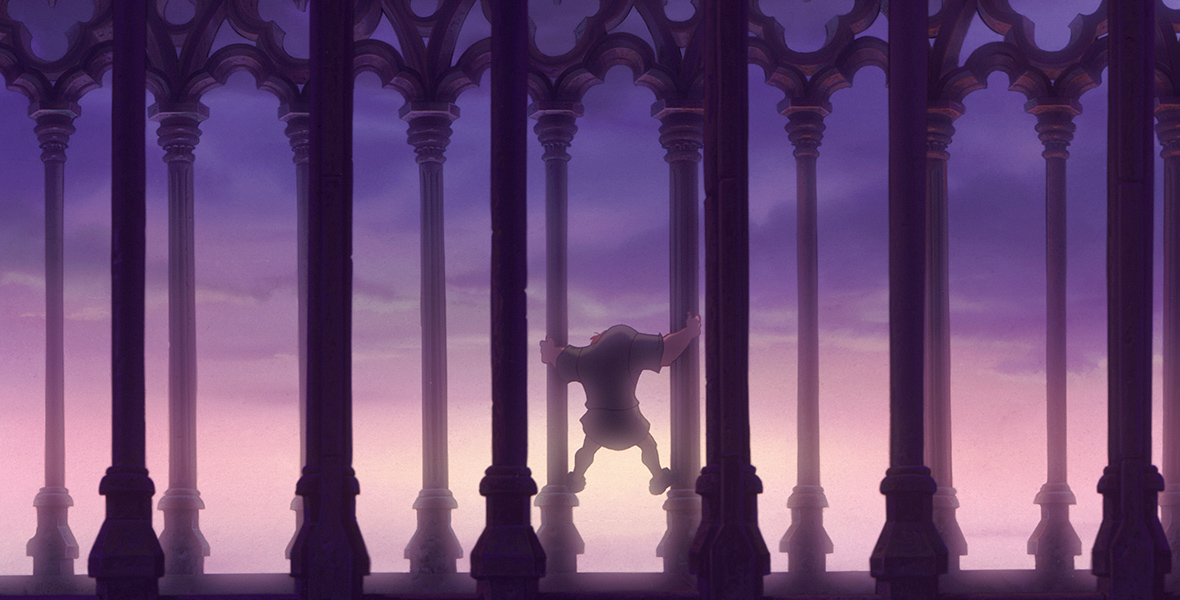 The Hunchback of Notre Dame (1996)
Written with Stephen Schwartz, this may be one of Menken's most serious scores, underscoring a bittersweet story about a lonely bellringer named Quasimodo. He yearns to explore the world outside Notre Dame, expressed in the sweeping ballad "Out There," but stays hidden under Claude Frollo's order. Whether it be heroine Esmeralda's hauntingly beautiful "God Help the Outcasts" or devious Frollo's truly terrifying "Hellfire," Menken delivers a score that can't be missed.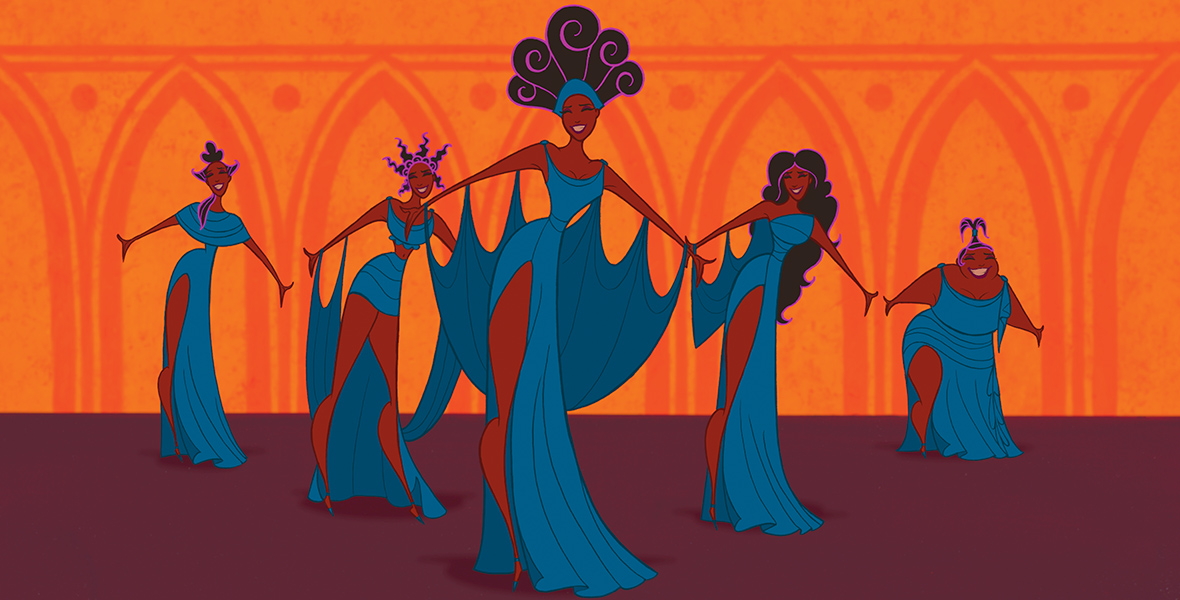 Hercules (1997)
This animated musical went the distance, its score the result of Menken's collaboration with lyricist David Zippel. Greek mythology is set to soaring gospel numbers as Hercules goes on a quest to regain his status as a god so he can rejoin his birth family on Mount Olympus. Add a ballad or two, and it's clear that Menken's music skills are as strong as Hercules' "rippling pectorals."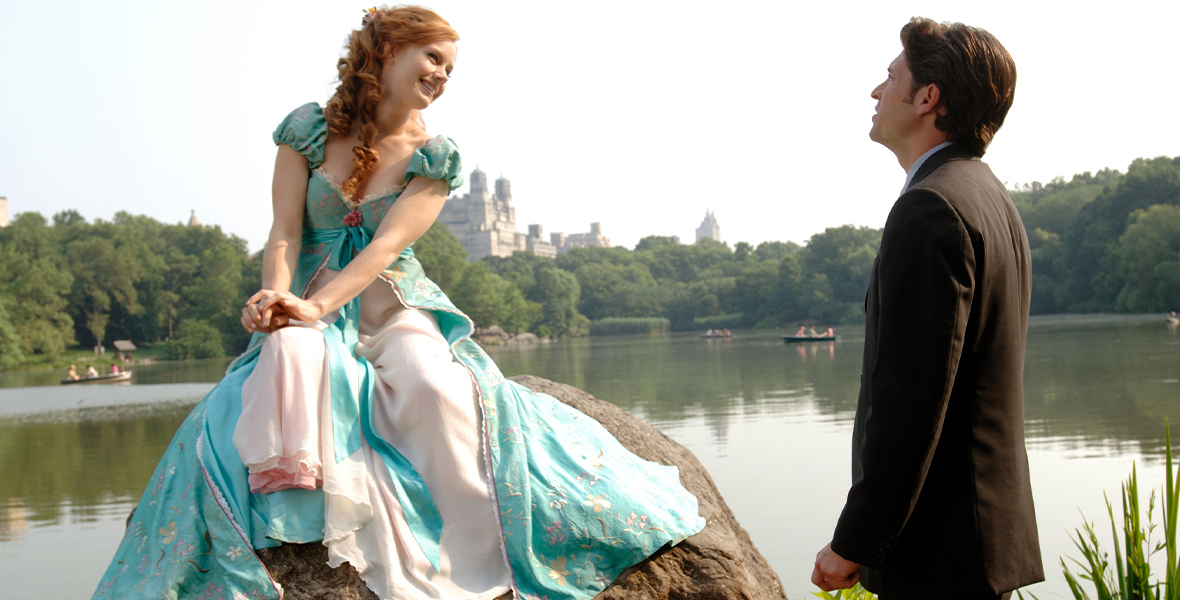 Enchanted (2007)
A fairy-tale princess tumbles into a terrible new world: Reality. From the animated kingdom of Andalasia, Giselle lands in the streets of New York City—but she brings her fairy-tale song and dance numbers with her! Who better to compose the score than the man behind so many Disney Princess films? Menken reunited with Schwartz to produce "True Love's Kiss," "Happy Working Song," and the giant group number "That's How You Know," all of which merge that classic Menken sound with a mostly live-action story. It didn't end there—15 years later, Menken returned for the equally magical sequel, Disenchanted.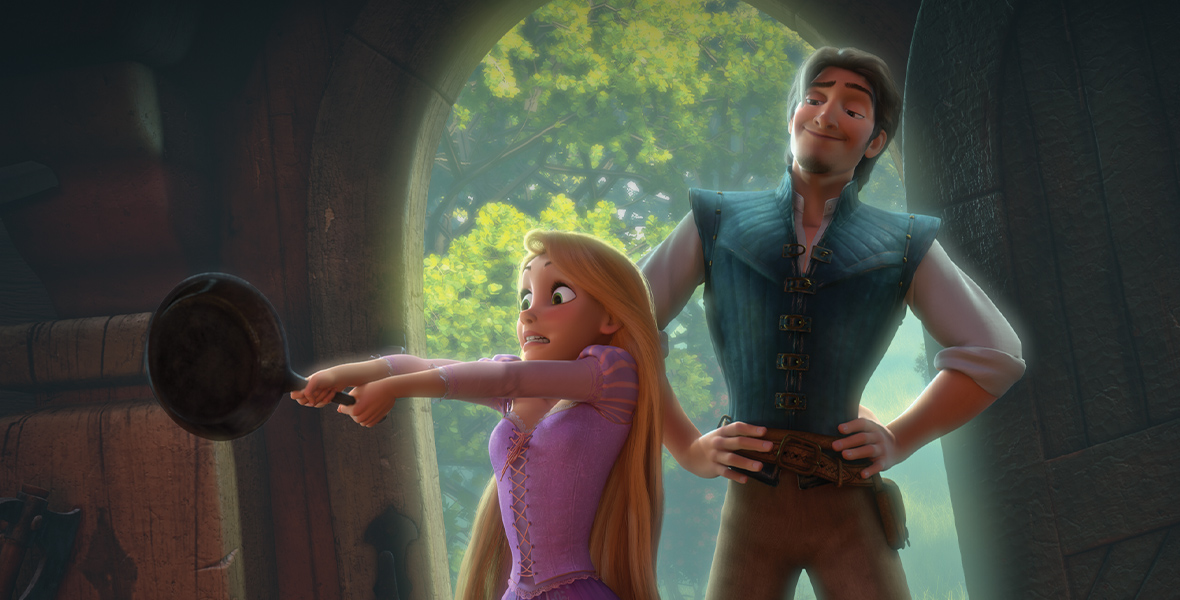 Tangled (2010)
A necessary item on the watchlist, Tangled explores the journey of Rapunzel, a lost princess with big dreams and a whole lot of hair. With the help of dashing rogue Flynn Rider, Rapunzel embarks on a quest to find the "floating lights" that she's always watched from her window. Menken worked with Glenn Slater to deliver another magical score and memorable songs—who could forget "I See the Light" amid hundreds of lanterns? And the film was just the start! Rapunzel's Tangled Adventure, a three-season series, continued the adventure with even more of Menken's songs.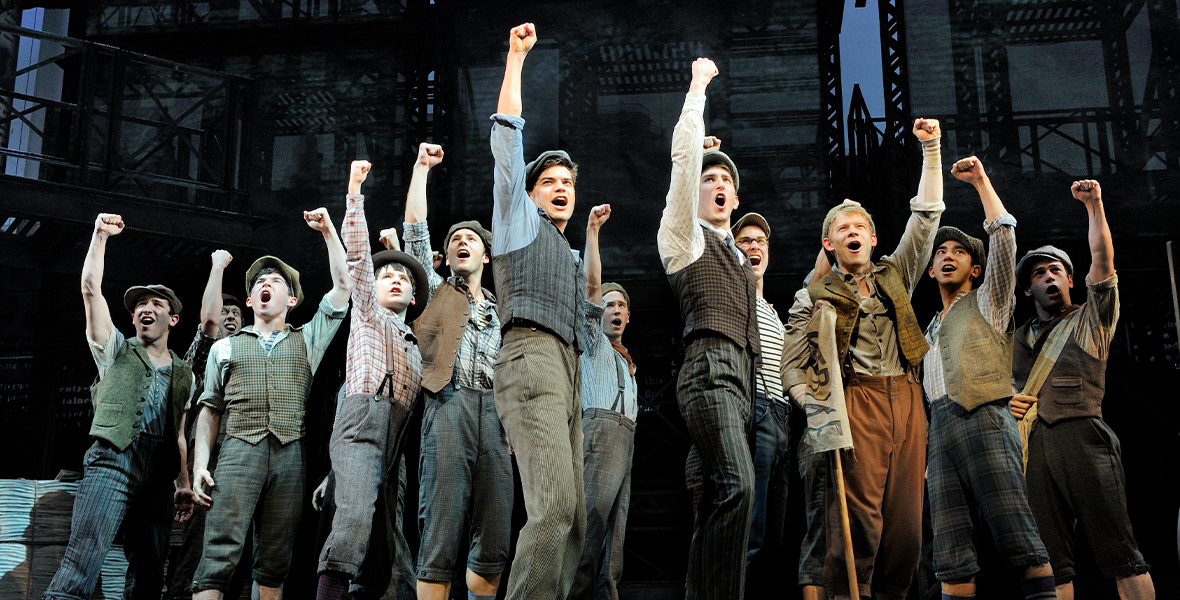 Newsies: The Broadway Musical (2017)
Menken has composed several Disney musicals, but luckily for us, one of them was filmed at the Pantages Theatre in Hollywood. Based on the 1992 movie musical, the stage show follows Jack Kelly and the "newsies" as they strike against publishing giants who raise prices at their expense. Backed by lyrics by Jack Feldman, these protests usually come in the form of epic dance numbers, and it's yet another must-see project of Menken's.