By Sarah Sterling
To celebrate Waititi's second directorial adventure in the Marvel Cinematic Universe, Thor: Love and Thunder, we thought it would be worthwhile to explore all the whimsical, hilarious, and rollicking projects he's been a part of within the worlds of Disney and 20th Century Fox.
So, strap in and Taika look at these movies and shows directed by—or starring—Waititi, because there's so much Thor to love than just his MCU projects.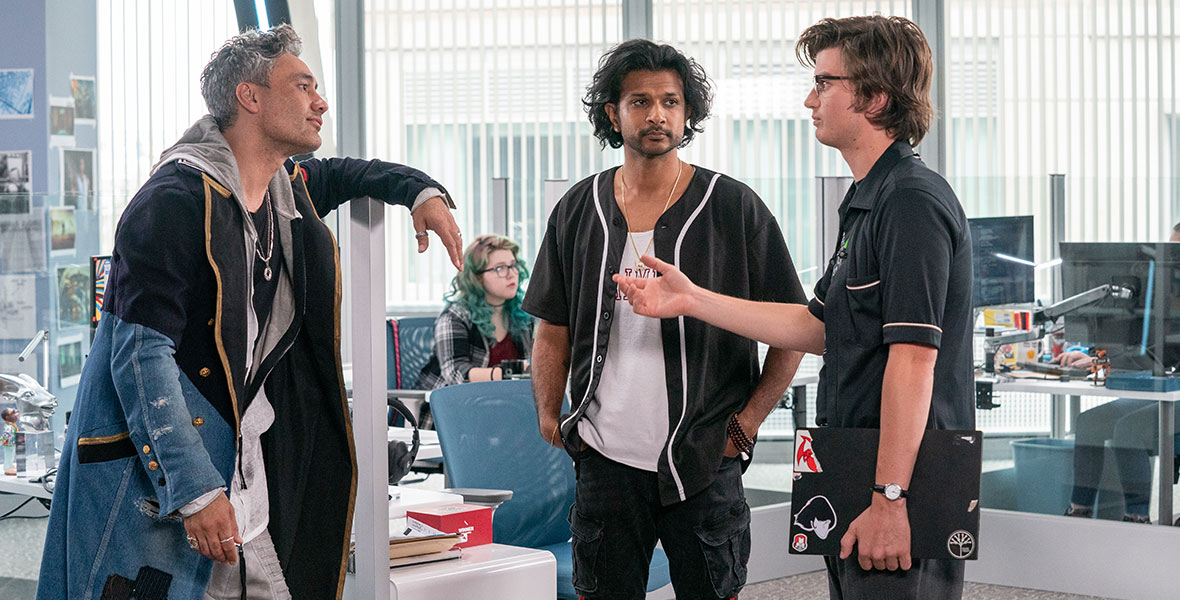 Free Guy (2021)
Set within an open-world video game, 20th Century Studios' Free Guy follows a non-playable character named Guy (Ryan Reynolds) who realizes he can alter the game, Free City, by breaking free of his programming and participating as a hero character. Simultaneously, in our world, struggling game developer Millie (Jodie Comer) discovers that Free City utilizes the propriety coding created for her own game, Life Itself. Millie and her friend Keys (Joe Keery) must prove that Antwan (Waititi)—the ruthless CEO of Soonami Studios and creator of Free City—stole Millie's code before he resets the game and reverts Guy to his factory settings.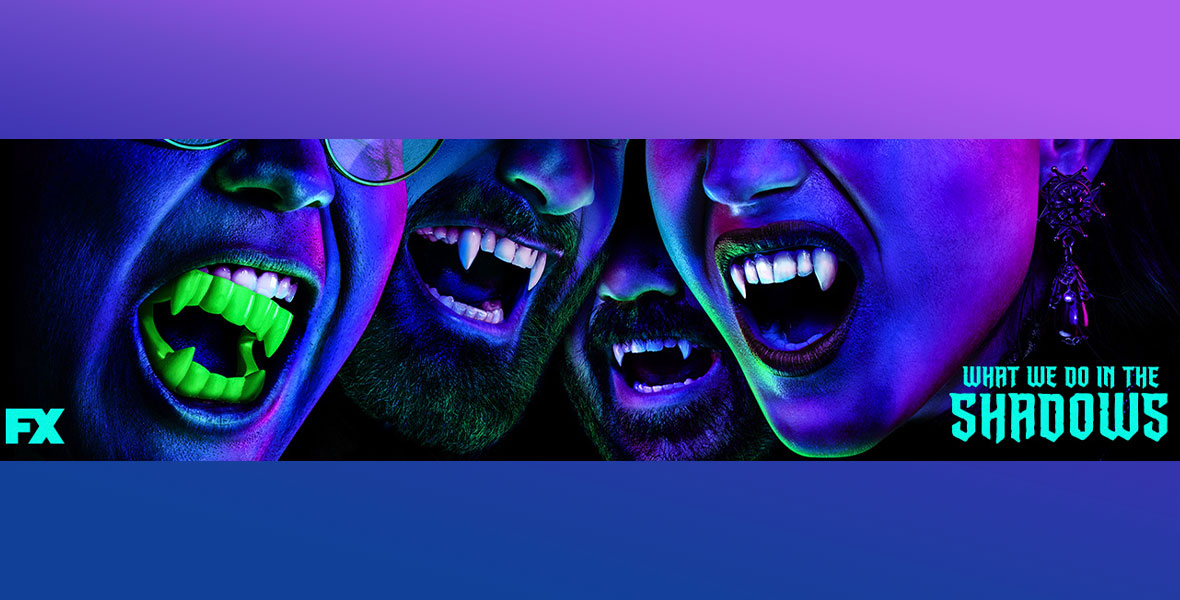 What We Do in the Shadows (2019)
Based on the feature film he co-created with Jemaine Clement, What We Do in the Shadows is a mockumentary television series produced by Waititi following the lives of vampire roommates living together in Staten Island. If you enjoy light horror and a classic fish-out-of-water story, this show should absolutely be on your watchlist! We find it endlessly hilarious to watch this cast of bloodsuckers make their way in the modern human world, and Waititi himself appears in multiple episodes as a Viago, a member of the Vampiric Council and protagonist from the What We Do in the Shadows film.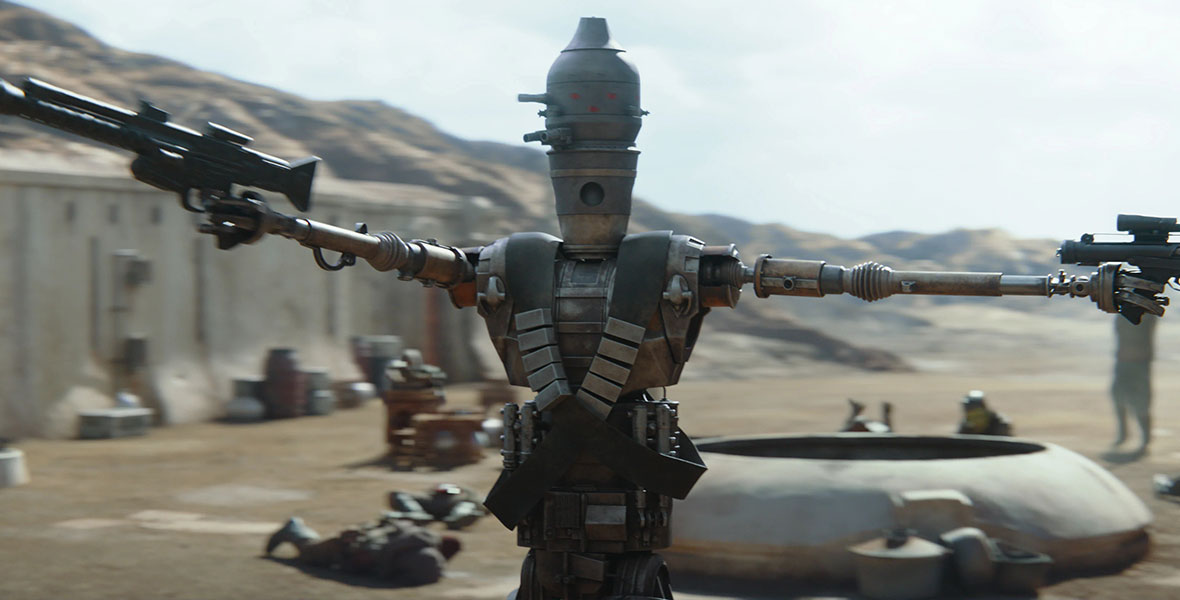 The Mandalorian (2019)
We are all anxiously awaiting more news on Waititi's directorial debut in the world of Star Wars—but until then, fans can find him in an unlikely place: voicing the droid IG-11 in multiple episodes of The Mandalorian season one. IG-11 is a bounty hunter droid programmed to track down and eliminate our favorite little force-user, Grogu. Luckily, Din Djarin (Pedro Pascal) stops him from completing his mission and IG-11 is later reprogrammed to be an ally to him and Grogu.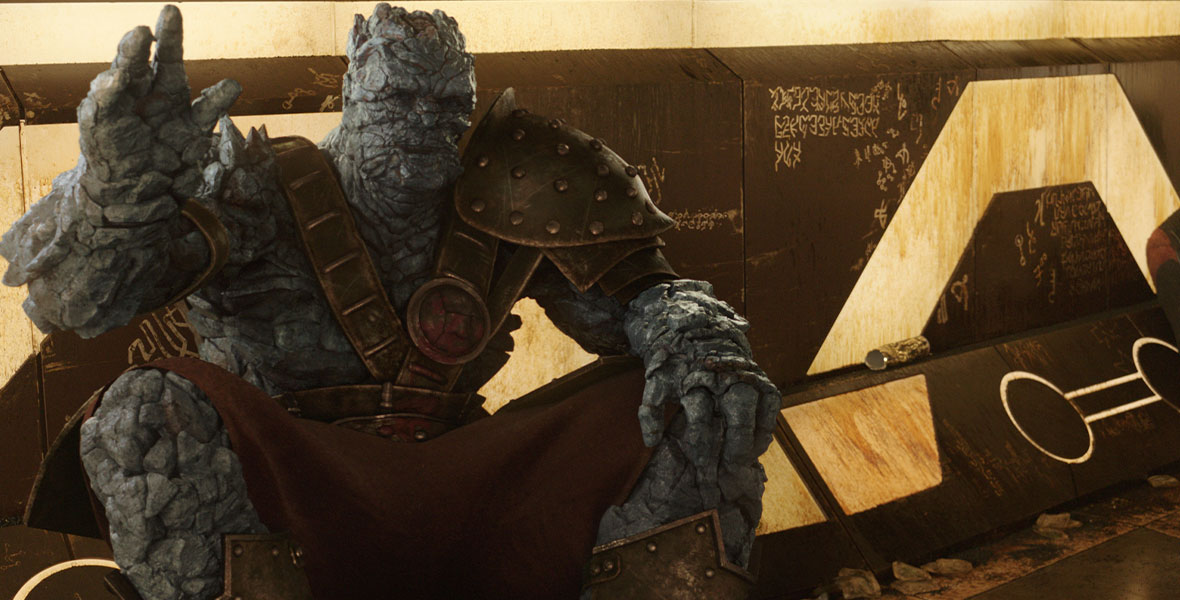 Thor: Ragnarok (2017)
The third installation in the Thor saga follows Thor (Chris Hemsworth) and Loki (Tom Hiddleston) as they escape their mysterious sister, Hela (Cate Blanchett), to the planet Sakaar. There, they reunite with Hulk (Mark Ruffalo) in a gladiator-like Contest of Champions. Together with the help of Valkyrie (Tessa Thompson) and Korg (Waititi), they defeat Hela and save Asgardian civilization before their home planet is destroyed. Waititi was praised for infusing Thor's story with humor, heart, and new characters that fans have fallen in love with—including Waititi's own character, a creature made of rocks called a Kronan, who finds a new home amongst the Asgardians and later joins Thor and the Guardians of the Galaxy in their travels.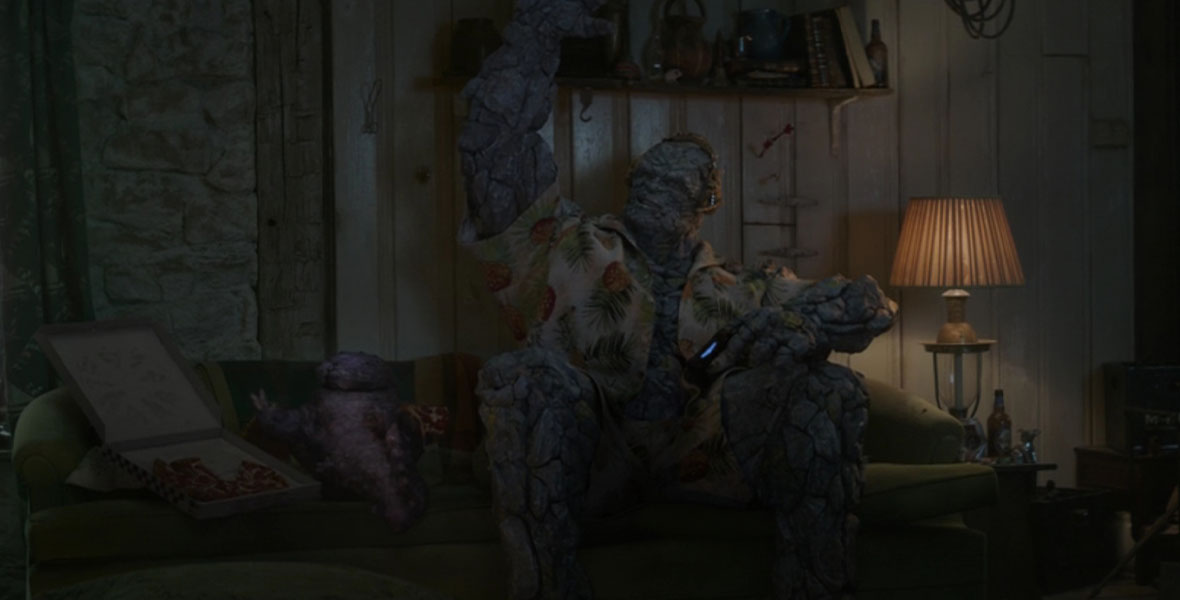 Avengers: Endgame (2019)
The next time we see Korg is in 2019's Avengers: Endgame where he is keeping a very depressed Thor company in New Asgard. Thor's become a recluse following the events of Avengers: Infinity War and blames himself for not being able to stop Thanos (Josh Brolin) and prevent "The Blip." Eventually, he finds himself and the will to keep fighting—and Korg is there for the entire journey, even joining the Avengers in the Battle of Earth where Thanos is finally defeated.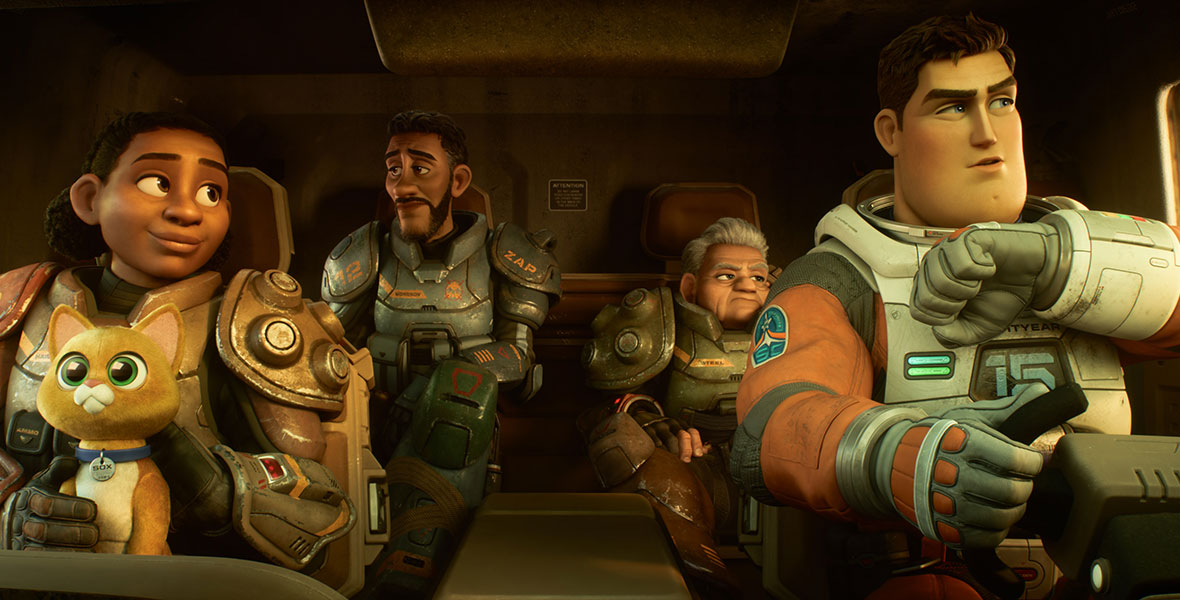 Thor: Love and Thunder (2022) & Lightyear (2022)
Catch Korg's latest appearance in Thor: Love and Thunder, now in theaters! But you can also see—or rather hear—Waititi right now in another theatrical Disney release: Disney and Pixar's Lightyear! In the film, Waititi voices the bumbling but well-intentioned Mo Morrison, a new recruit who is reluctantly eager to assist Buzz in his mission. Lightyear will be available for streaming on Disney+ starting August 3. Keep an eye on D23.com and our social channels for more information on when Thor: Love and Thunder will be available for purchase or streaming on Disney+.