By Jocelyn Buhlman
These attractions are only at Disneyland Resort, so make sure to check them out on your next trip!
Speaking of trips, D23 is taking a trip Around the World of Disney Parks as part of our 2022 D23 Gold Member Collector Set, which celebrates all of Disney's theme parks around the world—plus Disney Cruise Line! As part of our celebration, we're taking a closer look at Disneyland Resort and some of its unique attractions. From rides personally overseen by Walt Disney himself to newer, superpowered attractions, Disneyland is home to a variety of exclusive experiences that spread happiness to visitors from all over the world.
There are so many attractions to choose from, and we picked eight of our favorites to showcase to you now: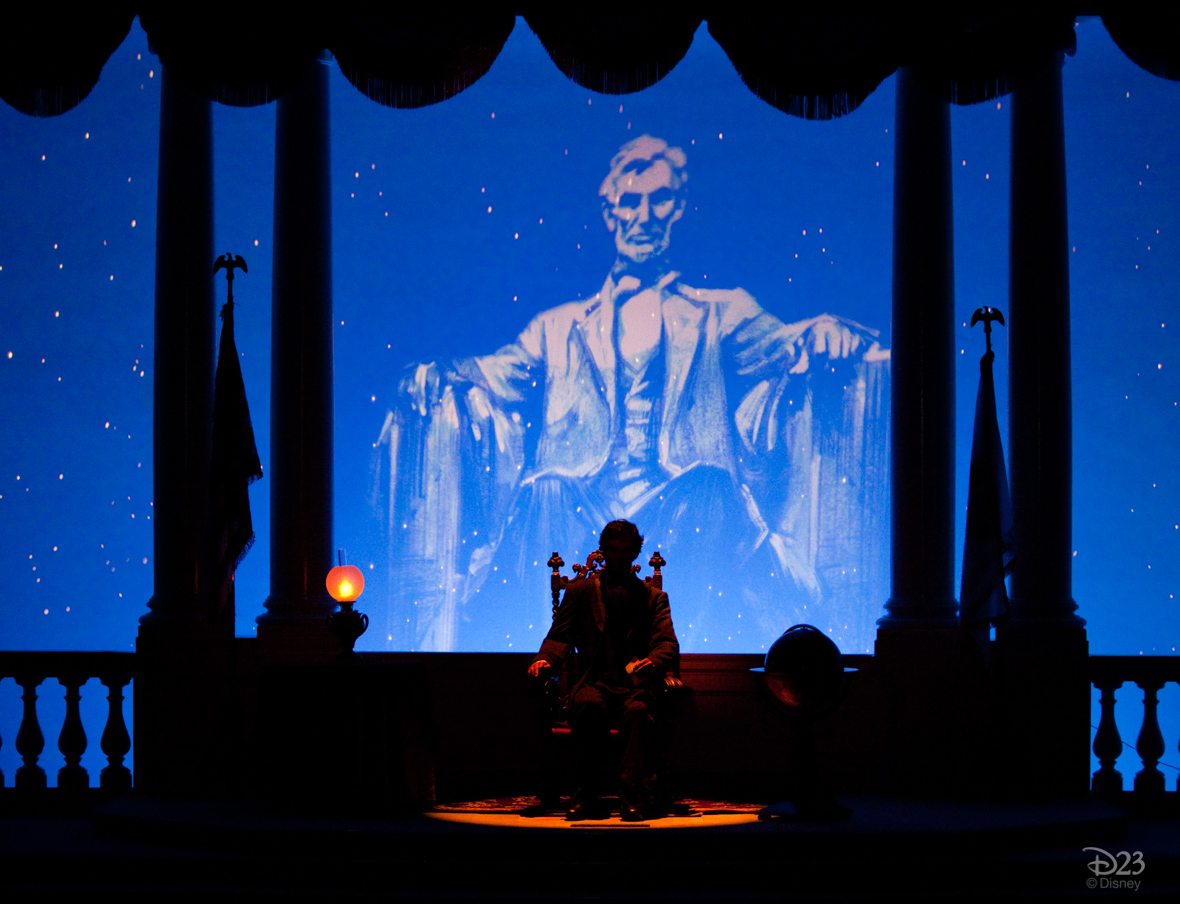 The Disneyland Story presenting "Great Moments with Mr. Lincoln"
Originally created for the Illinois pavilion at the 1964 New York World's Fair, "Great Moments with Mr. Lincoln"was not only the culmination of Walt Disney's long-standing admiration for the United States of America's 16th president, but also an impressive feat of Imagineering! The Audio-Animatronics™ figure of Lincoln was the first use of a human figure and wowed audiences at both the World's Fair and Disneyland Park with its lifelike movement as it delivered a speech to the wonderstruck audience. While the current figure of Lincoln that broke ground at the World's Fair has evolved over the years, the current advanced Audio-Animatronics figure continues to impress guests who visit the attraction.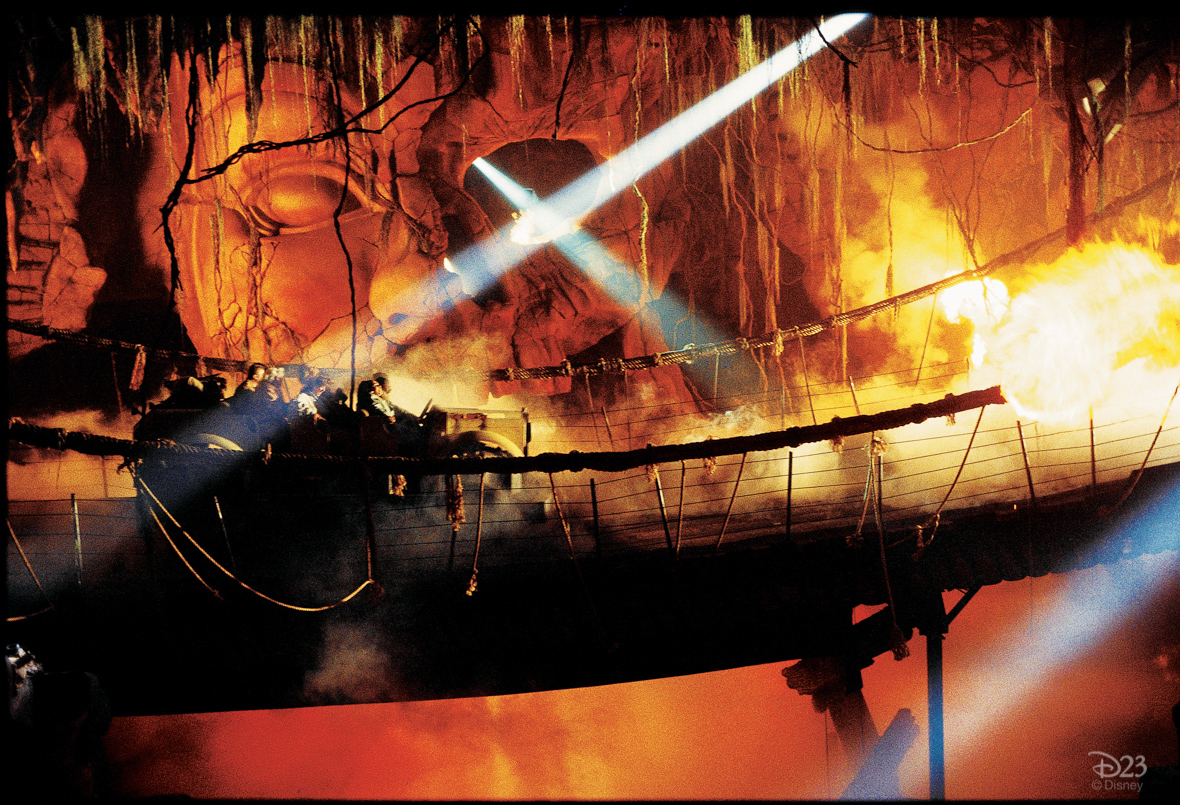 Indiana Jones Adventure
You had to look, didn't you? This action-packed attraction transports guests into the Temple of the Forbidden Eye, where they can obtain earthly riches, eternal youth—or a whole lot of trouble! Besides being a highly detailed (and highly fun!) attraction, Indiana Jones Adventure also gives guests a unique opportunity: This time we're the ones rescuing Indy! On your high speed and turbulent journey, you'll encounter swarms of giant insects, a giant snake, one skeleton in a Mickey ear hat and, of course, a terrifying boulder HURTLING RIGHT AT YOU! How will you and your fellow intrepid explorers make your escape along with Indiana Jones? You'll just have to visit Disneyland to find out! While a similar version of this attraction exists at Tokyo DisneySea, (beware the Crystal Skull!) The Indiana Adventure at Disneyland features The Temple of the Forbidden Eye and effects and details unique to the location. You can read about some of those unique details and Easter eggs here.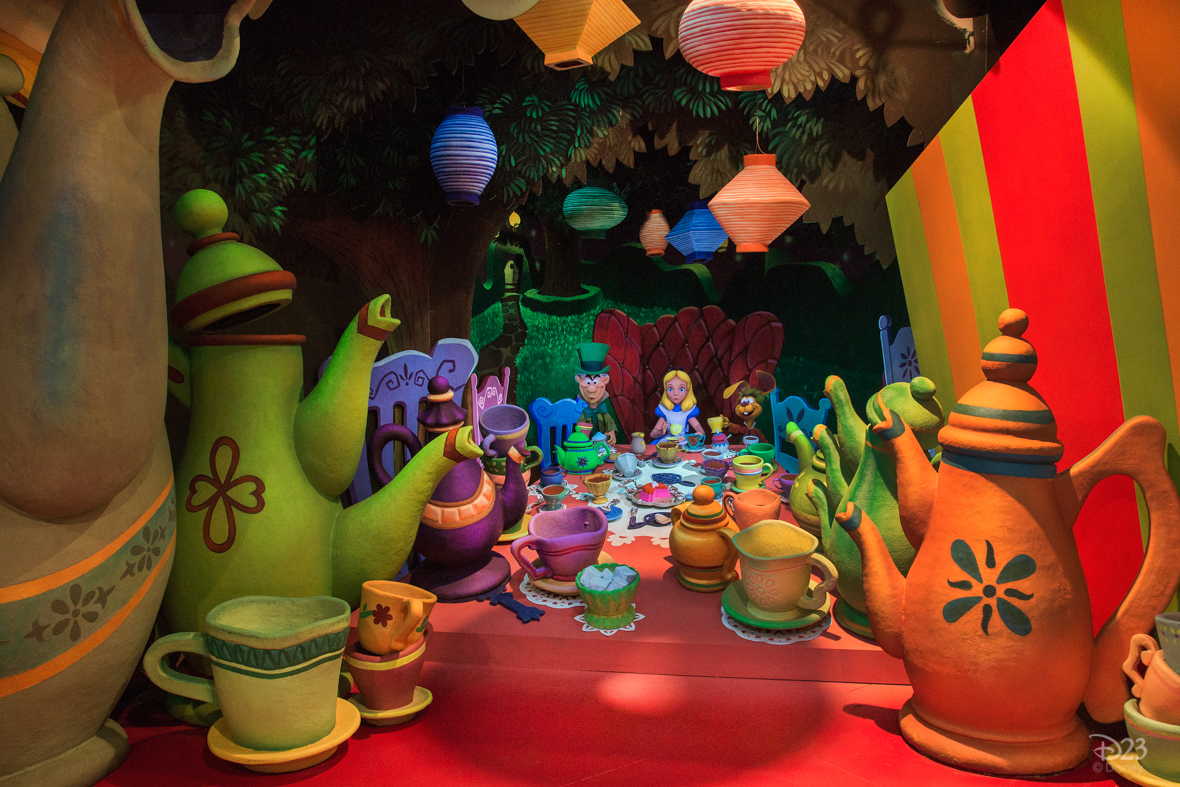 Alice in Wonderland
Only at Disneyland can you fall down, down, down the rabbit hole and explore Wonderland aboard your very own oversized caterpillar. This attraction whisks you through the vivid world of Wonderland, from singing flowers to the Tulgey Woods—and even through a very merry "unbirthday" party! Just watch out when you go through the Queen's palace... What makes this attraction unique from other Fantasyland attractions is that you make your escape from the Queen of Hearts by traveling down a giant vine outside. Enjoy the view of the Mad Tea Party and "it's a small world" Mall before you arrive at the strangest tea party both you and Alice have ever attended.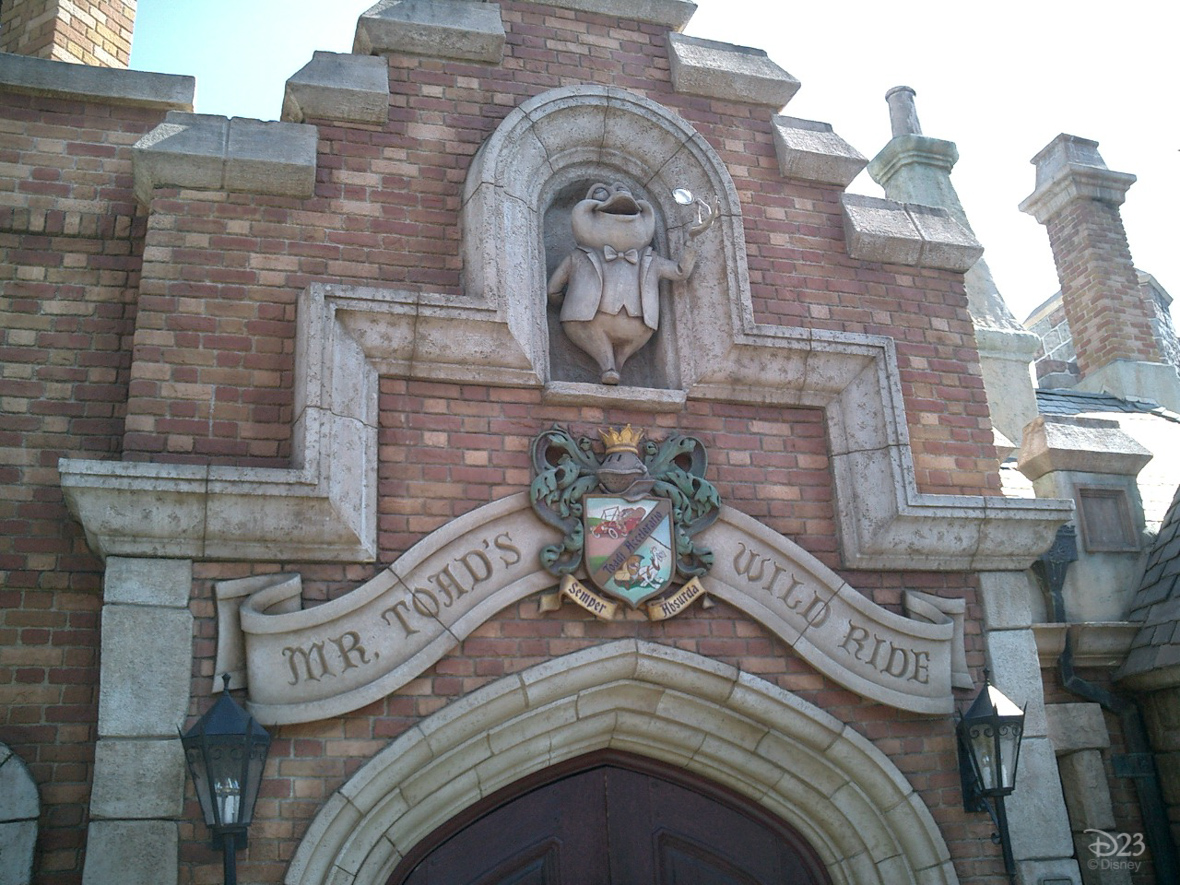 Mr. Toad's Wild Ride
For those of us who do not drive regularly, Autopia is a novel way to experience hitting the road. For all of us, seasoned drivers or not, the only way we can experience driving through a house (and a jail, and a warehouse, and a courtroom, and...) is to channel our motormania in Mr. Toad's Wild Ride. You enter via Toad Hall, but who knows where your trip will end? This fan-favorite attraction opened with Disneyland's debut in 1955 and has been thrilling guests for over 65 years.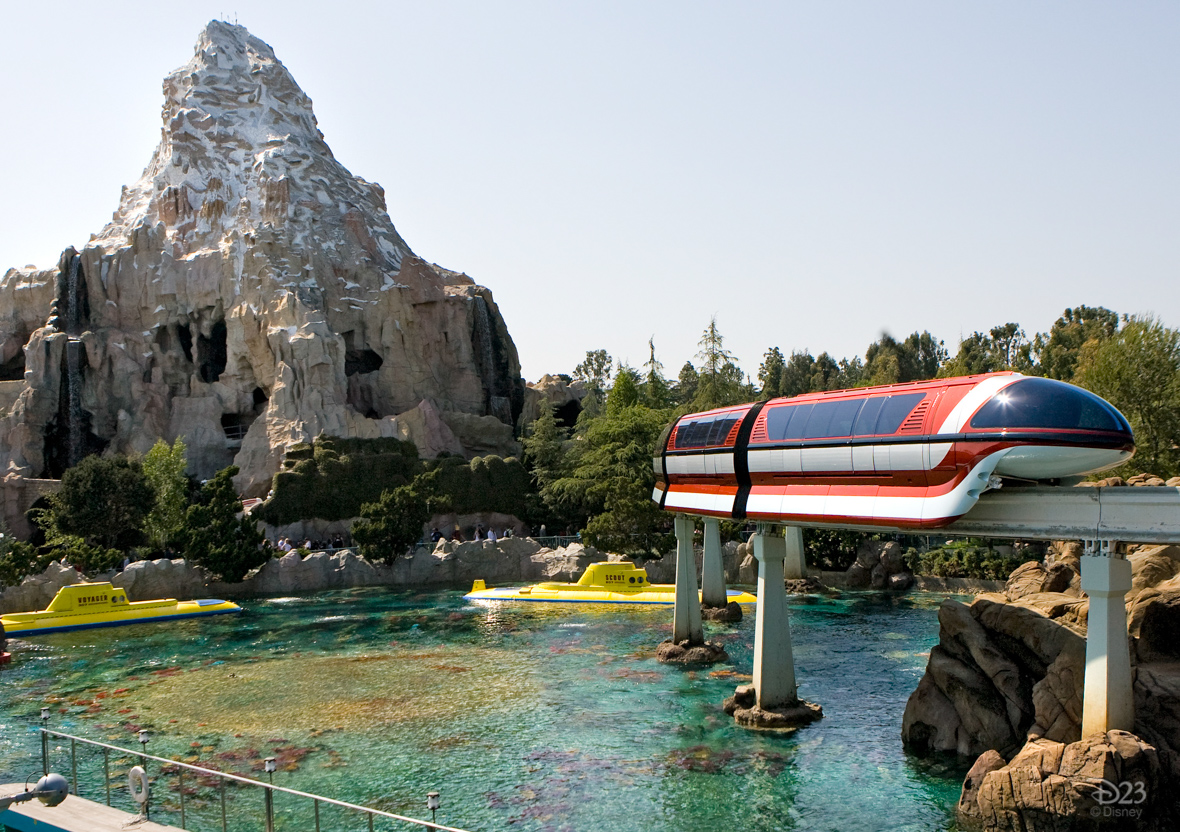 Matterhorn Bobsleds
Who needs to climb a mountain when you can speed through it? Walt had that thought when he visited the real Matterhorn during the filming of Third Man on the Mountain. He was so struck by the beauty of the epic Swiss mountain that he decided to build one in his theme park! The mountain is roughly a 1/100th size model of its Swiss counterpart, but the ride took more creative liberties than just its size—in 1978, a fierce Abominable Snowman made his debut in the attraction, adding an extra thrill to the fast-paced adventure. When the attraction debuted, it was innovative for its use of cylindrical rails and urethane wheels—which are now standard for roller coasters. Additionally, it was the first tubular steel roller coaster in the world when it opened in 1959! Terrifying Abominable Snowmen, however, are not standard in roller coasters, which is all the more reason to check out Matterhorn Bobsleds next time you visit Disneyland.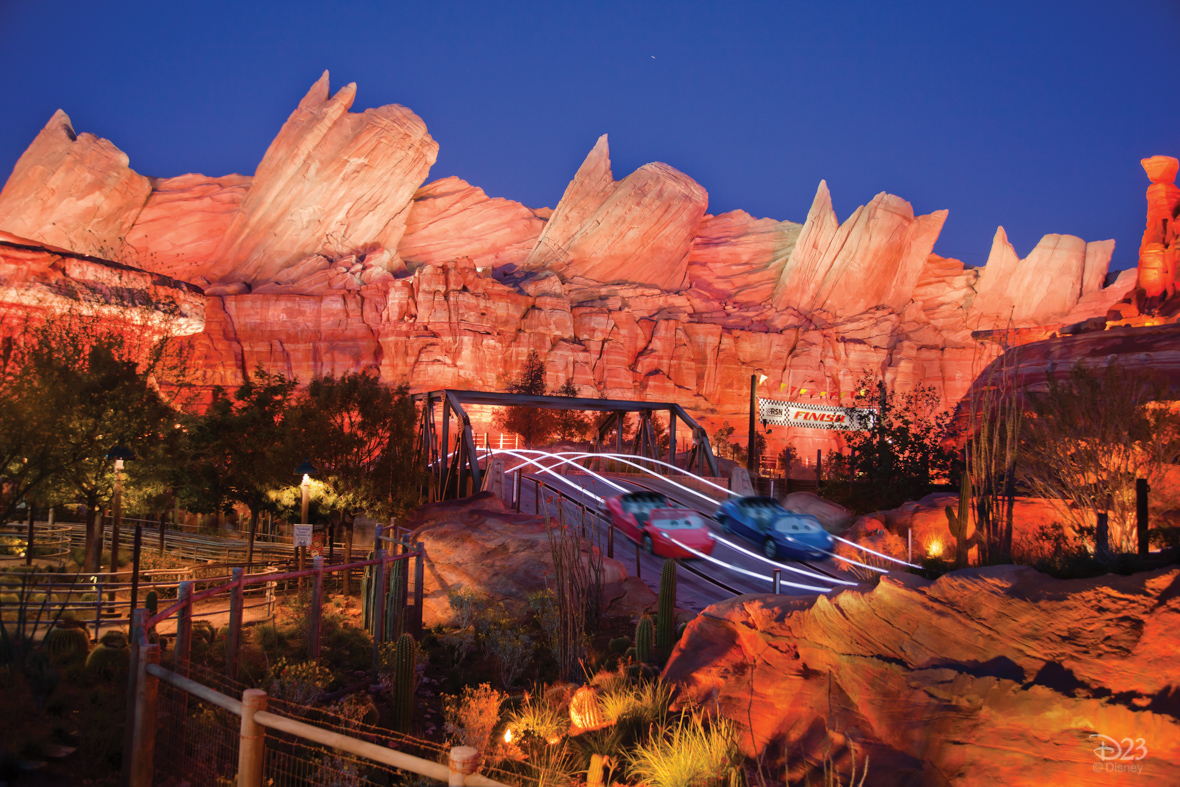 Radiator Springs Racers
Only at Disney California Adventure Park can you visit the town of Radiator Springs at Cars Land. The detailed recreation of the small town from Disney and Pixar's Cars films is full of familiar locations—but if you turn right at the end of the street, you'll discover something special: Radiator Springs Racers! This attraction takes you on a tour of Radiator Springs before you head off to the big race, and along the way you'll meet some familiar faces... er... vehicles? Traveling through Radiator Springs and Ornament Valley is no small feat—at almost six acres, Radiator Springs Racers is the largest attraction by acreage at Disneyland Resort! Therockwork of Cars Land spans nearly 300,000 square feet—making it the largest rockwork construction in anydomestic Disney theme park.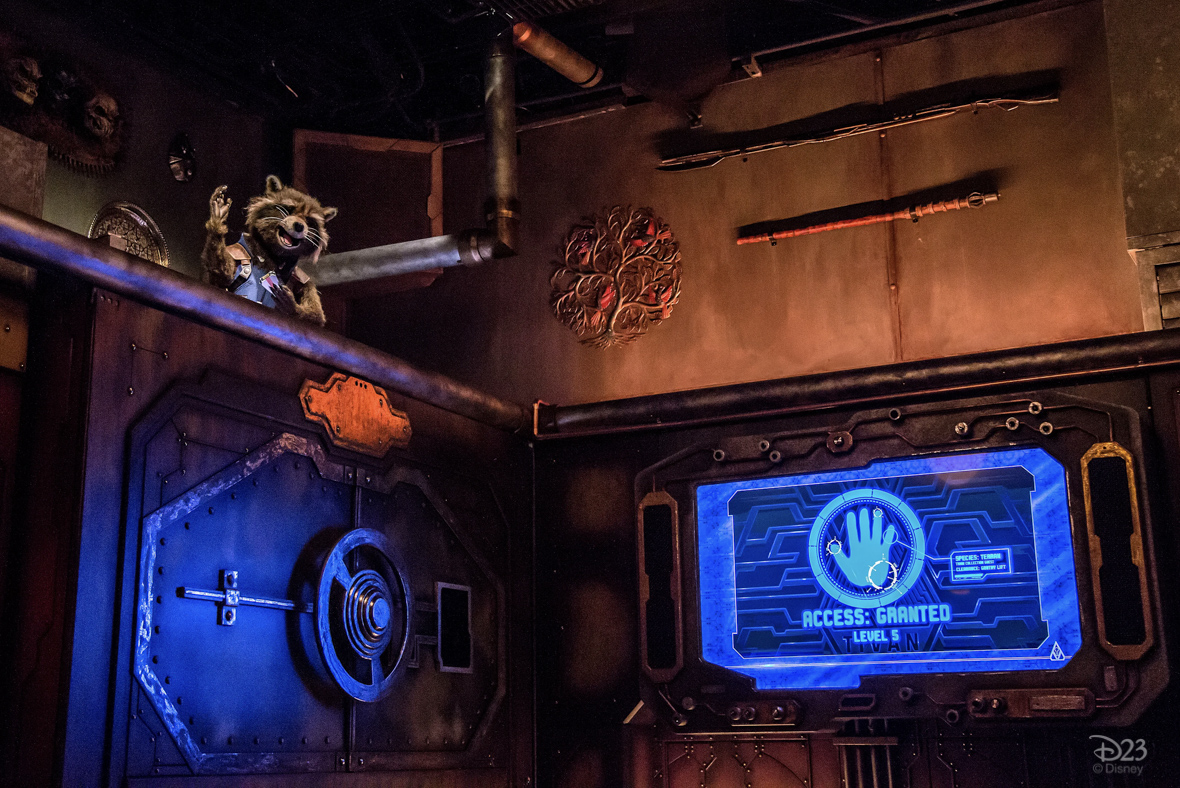 Guardians of the Galaxy – Mission: BREAKOUT!
Care to drop in to admire the Tivan collection? We heard they're showing off a new exhibit: the Guardians of the Galaxy! Of course, Rocket has already broken out, and he's got an escape plan that involves a gantry lift, a rockin' soundtrack, and YOU! Guardians of the Galaxy – Mission: BREAKOUT! takes you through the Tivan collection of aliens (and the occasional Abominable Snowman) and into the gantry lift, where you put your hands in the air so they can scan for clearance—and then keep your hands in the air when you drop suddenly. Your top-to-bottom tour of the fortress is accompanied by one of six songs from Star-Lord's mixtape, which sets the stage for one of six unique storylines to play out while you experience the plunging thrills of the attraction.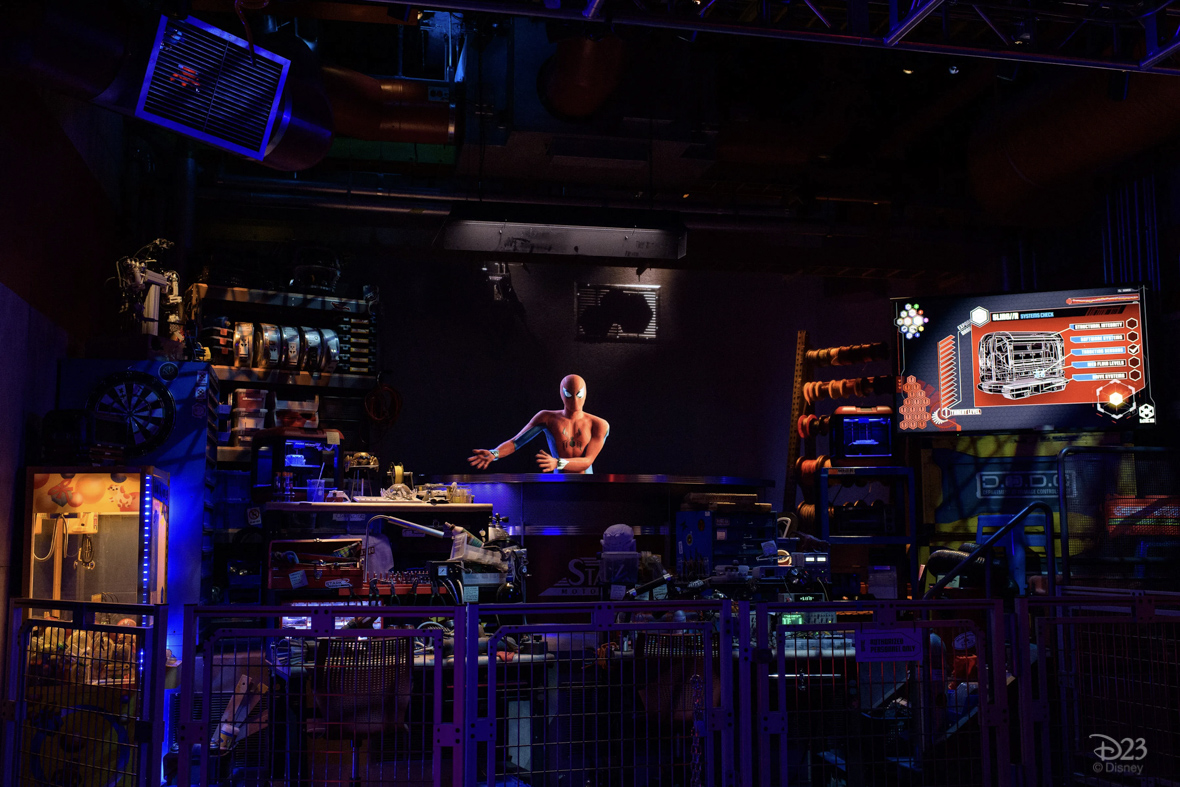 WEB SLINGERS: A Spider-Man Adventure
Disneyland Resort is where all kinds of dreams come true. Guests can live their dreams of soaring through space, adventuring through exotic jungles, befriending princesses, and more. One dream that is now able to come true? Slinging webs with Spider-Man! Since summer 2021, guests have been helping our favorite Web Head save the day on WEB SLINGERS: A Spider-Man Adventure. After Spider-Bots break loose at the Worldwide Engineering Brigade (WEB, for short) facility, Spidey enlists us to help him sling webs and take down the rampaging robots. The chance to fight alongside Spider-Man feels like a once-in-a-lifetime opportunity, but thanks to Disney magic, you can team up with Spidey any time you visit Disney California Adventure.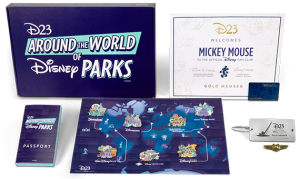 Stay tuned to D23.com for more features on the wonderful worlds of Disney parks. Start your own adventure now by joining D23! The 2022 D23 Gold Member Collector Set is included as part of any 2022 D23 Gold membership.