By Jocelyn Buhlman
It's a big universe out there—and we're not just talking about the Star Wars galaxy! With the critically acclaimed series Ahsoka having made it's debut on Disney + this week, we've been exploring the Disney universe to look for some familiar faces… The cast of Ahsoka are no strangers to the worlds of Disney, whether it be Duckberg or Hell's Kitchen. We've rounded up their Disney repertoire, so you can go "Ohhhh, that's where I know them from!" and/or plan out your next streaming marathon: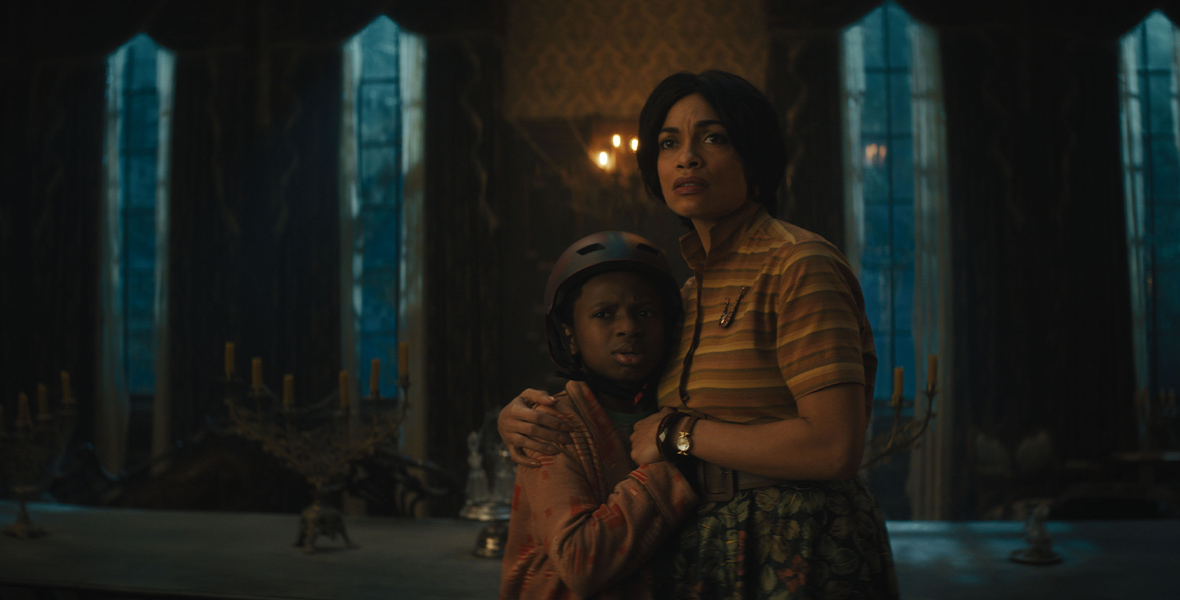 Rosario Dawson (Ahsoka Tano)
Even with orange skin and prosthetic head-tails, Rosario Dawson is instantly a familiar face for many a Disney fan. Just this year, you may have materialized to a movie theater to see her explore a Haunted Mansion. Perhaps you're a fan of her character Claire Temple from the Marvel series Daredevil, Jessica Jones, Luke Cage, Iron Fist, and The Defenders. Of course, most Star Wars fans are already familiar with Dawson from her previous portrayals of Ahsoka Tano in The Mandalorian and The Book of Boba Fett. She's also lent her voice to the character of Daria in Elena of Avalor season 2, episodes 15 and 16, and depicted the Greek goddess Persephone in the film adaptation of Percy Jackson & The Olympians: The Lightning Thief.
Natasha Liu Bordizzo (Sabine Wren)
As the rebellious Mandalorian Sabine Wren, Natasha makes a colorful entrance into the Star Wars galaxy! However, this isn't the first time she's stood out in the worlds of Disney. In The Greatest Showman, Bordizzo portrays Den Yan, an acrobat and blade specialist in P.T. Barnum's circus.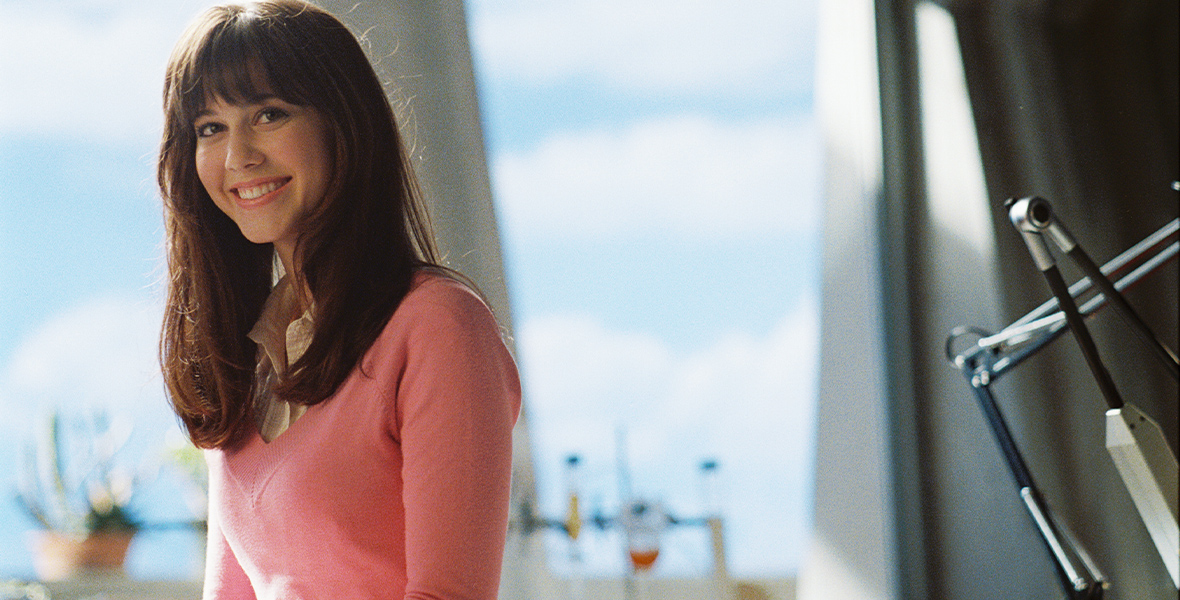 Mary Elizabeth Winstead (Hera Syndulla)
Before she was a general and one of the best pilots in the galaxy as Hera Syndulla, , Mary Elizabeth Winstead was high above the clouds for a very different reason—to learn how to be a super hero! In Sky High, Winstead portrays Gwen Grayson, a popular technopath who captures the heart of Will Stronghold. We don't want to spoil the film's fun, so you'll just have to fly over to Disney+ to see what happens to the pair.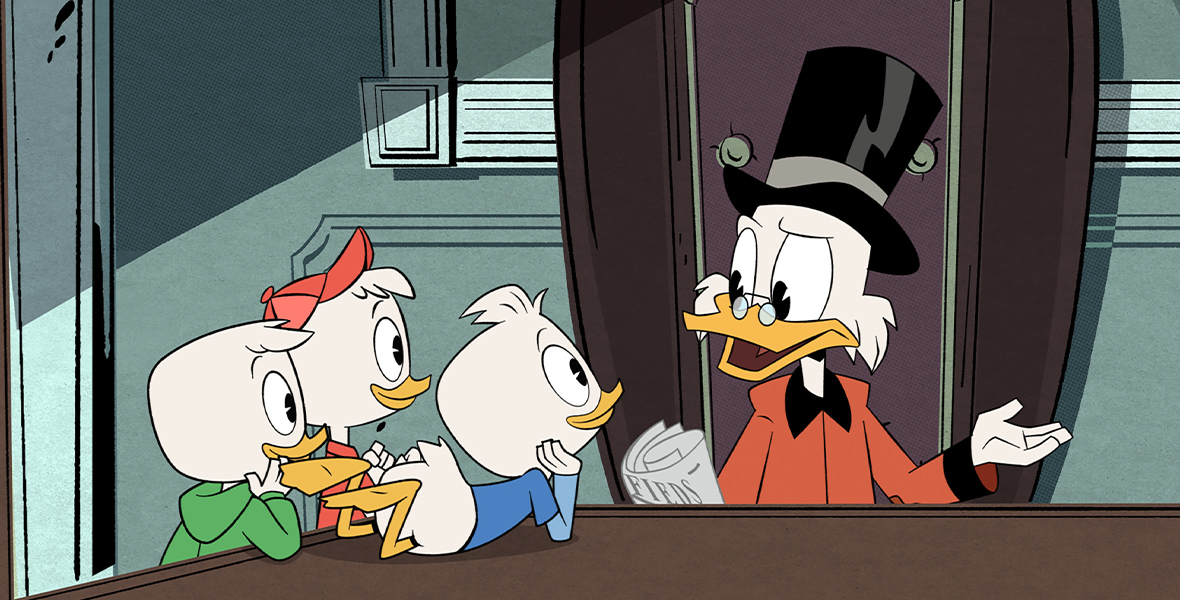 David Tennant
Returning to Star Wars to voice Huyang, David Tennant's voice will already be familiar to many. Not just because we've heard his work as Huyang in Star Wars: The Clone Wars—but because he's also the voice of Scrooge McDuck! In the 2017 version of DuckTales, Tennant voices the famously rich fowl as he embarks on adventure with his three mischievous nephews. Additionally, Tennant's voice work can be heard as Igor the Door in season 4, episode 20 of Mickey Mouse Clubhouse, and as the voice of Oscar's brain in Fish Hooks.
Tennant also takes a more menacing turn as Kilgrave in Jessica Jones, depicting a terrifying villain with mind control powers that only Jones herself can resist.
Lars Mikkelson
Lars Mikkelson might not look familiar to Ahsoka viewers, but his voice might ring a bell! While he's portraying Grand Admiral Thrawn in live action for the first time, he's previously voiced the chilling Chiss on the animated series Star Wars: Rebels.
Diana Lee Inosanto
Most of us are already familiar with Diana Lee Inosanto, who originated her character Morgan Elsbeth in season 2 of The Mandalorian. It was during this season that we learned of Morgan Elsbeth's alleged alliance with Thrawn and her very apparent feud with Ahsoka. That's not the only reason she's familiar, though! Disney XD aficionados might know Inosanto from Kirby Buckets, a silly series about a boy whose drawings come to life. Inosanto appeared in season 2 episode 14, "O Bros, Where Art Thou," in a subplot about Kirby's sister, Dawn, and her fear of the dentist.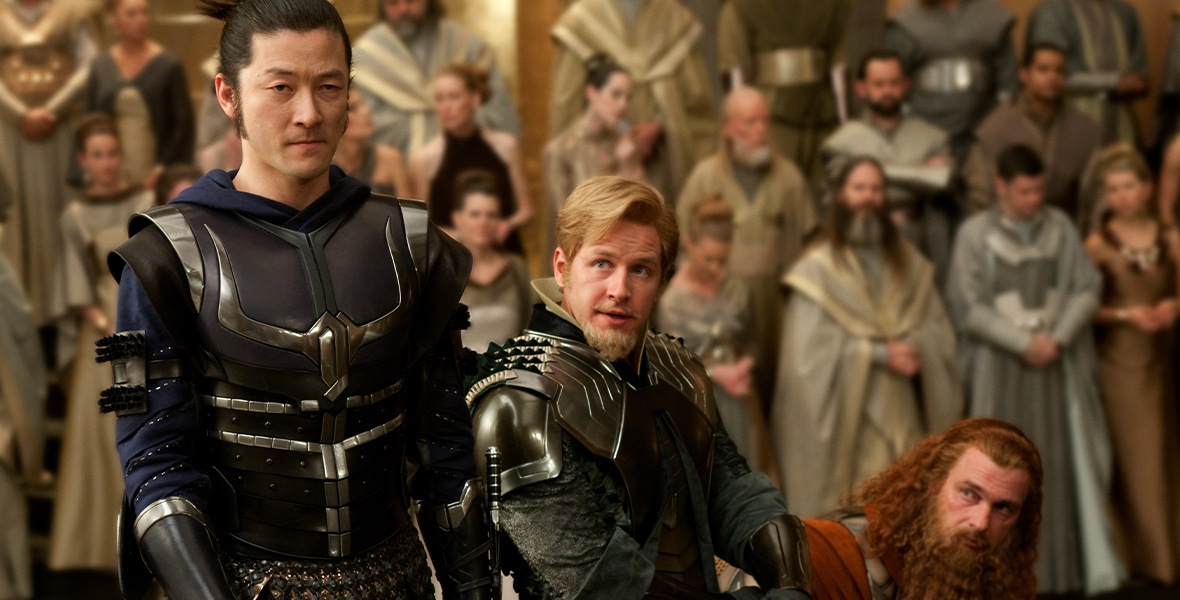 Ray Stevenson
The late Ray Stevenson was no stranger to the Star Wars galaxy—before his role as Baylan Skoll in Ahsoka, he'd voiced the character Gar Saxon on both Star Wars Rebels and Star Wars: The Clone Wars. His intergalactic exploits don't end there—he also appeared in both Thor and Thor: The Dark World as Volstagg, one of Thor's friends in the Warriors Three, along with Fandral and Hogun.
Ivanna Sakhno
Before she was wielding lightsabers, she was breaking hearts! Ivanna Sakhno portrayed Kat Monroe, one of the "Top 5 Heartbreaks" of High Fidelity's main character, record store owner Rob Brooks (Zoe Kravitz). Unlike Sakhno's character in Ahsoka, however, Kat doesn't influence people with the Force—instead it's through her impressive Instagram following!