By Emily Hewitt
Loki is continuing his mischief as Season 2 of the Marvel Studios series continues through November, airing every Thursday at 6 p.m. PT… it follows along as Loki (Tom Hiddleston) navigates the multiverse in search of Sylvie (Sophia Di Martino), Judge Renslayer (Gugu Mbatha-Raw), Miss Minutes (voiced by Tara Strong), and the truth of what it means to possess free will and glorious purpose. While the season finale airs November 9, the Loki content doesn't stop there: Assembled: The Making of Loki Season 2 premieres November 29, in which viewers will discover how the talented team that powered the second season of the series raised the stakes for this latest Marvel Cinematic Universe adventure, via interviews and exclusive on-set footage.
Meanwhile, Behind the Attraction Season 2 will give viewers a behind-the-scenes look at Disney… but not of a series. Rather, viewers will take a proverbial ride through the stories behind Disney Parks' most iconic and beloved attractions. All episodes will premiere on November 1.
Marvel Studios Legends will release new episodes on Friday, November 3, centering on the stories of Carol Danvers, Kamala Khan, and Monica Rambeau—the trio soon to be seen in The Marvels.
And with December just over the horizon, several holiday films and shows will be released: Dashing Through the Snow, premiering Friday, November 17, follows Eddie Garrick (Chris "Ludacris" Bridges), a good-hearted man who has lost his belief in the wonder of Christmas. While spending time with his nine-year-old daughter Charlotte (Madison Skye Validum) on Christmas Eve, however, he befriends a mysterious man in a red suit named Nick (Lil Rel Howery). In The Naughty Nine, releasing Thursday, November 23, a mischievous fifth grader, Andy (Winslow Fegley), finds himself without a present from Santa on Christmas morning and pulls together a team of eight other "naughty listers" to help him execute an elaborate heist in Santa's Village at the North Pole to get the presents they feel they deserve.
The Santa Clauses Season 2, follows Scott Calvin (Disney Legend Tim Allen)—who, after 28 years, reigns true as Santa Claus—as he continues to contend with a changing world to keep the spirit of Christmas alive for a new generation. Eric Stonestreet guest stars as Magnus Antas, aka the Mad Santa, who was in charge of the North Pole in the 14th century. The new season premieres with two episodes on Wednesday, November 8 and a new episode will be released every Wednesday that follows.
The Three Detectives, a film about three BFFs who have their very own detective club, will premiere on Wednesday, November 1.
Goosebumps, inspired by R.L. Stine's worldwide bestselling books, follows a group of five high schoolers as they embark on a journey to investigate the tragic passing (three decades earlier) of a teen named Harold Biddle—all while unearthing dark secrets from their parents' past—will continue to air Fridays, with a November 17 season finale.
Season 32 of Dancing with the Stars will see its celebrity contestants and their pro dance partners continue cha-cha'ing through the month of November, with new episodes airing live on Tuesdays in your respective time zones on Disney+ and ABC, and the next day on Hulu.
Wednesday, November 1
Firebuds (Season 2, 5 Episodes)
The Incredible Dr. Pol (Season 23, 10 Episodes)
Kiff (Season 1, 3 Episodes)
The Villains of Valley View (Season 2, 3 Episodes)
Behind the Attraction (Season 2 Premiere, All Episodes Streaming)
The Three Detectives (Premiere)
Thursday, November 2
Loki (Season 2, Episode 5, Available at 6 p.m. PT)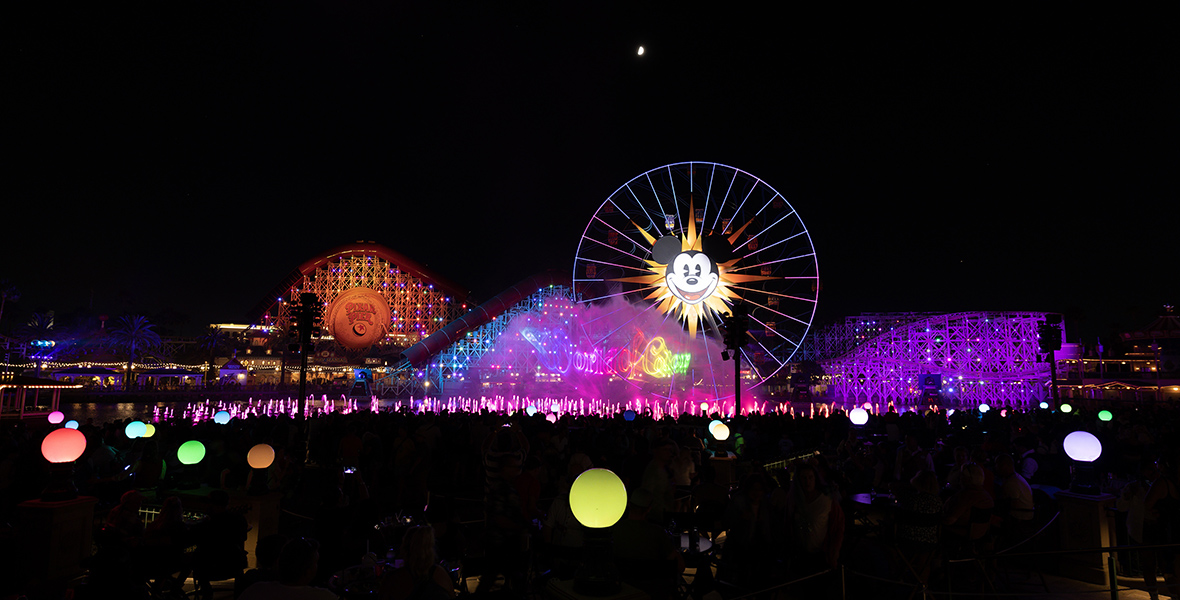 Friday, November 3
Spider-Man™: Far From Home
Marvel Studios Legends (New Episodes)
Goosebumps (Episode 8)
Monday, November 6
JFK: One Day in America (Season 1, 3 Episodes)
Tuesday, November 7
Dancing with the Stars (Season 32, New Episode, Live 8 p.m. ET/PT; same time as the broadcast on your local ABC station, based on your location)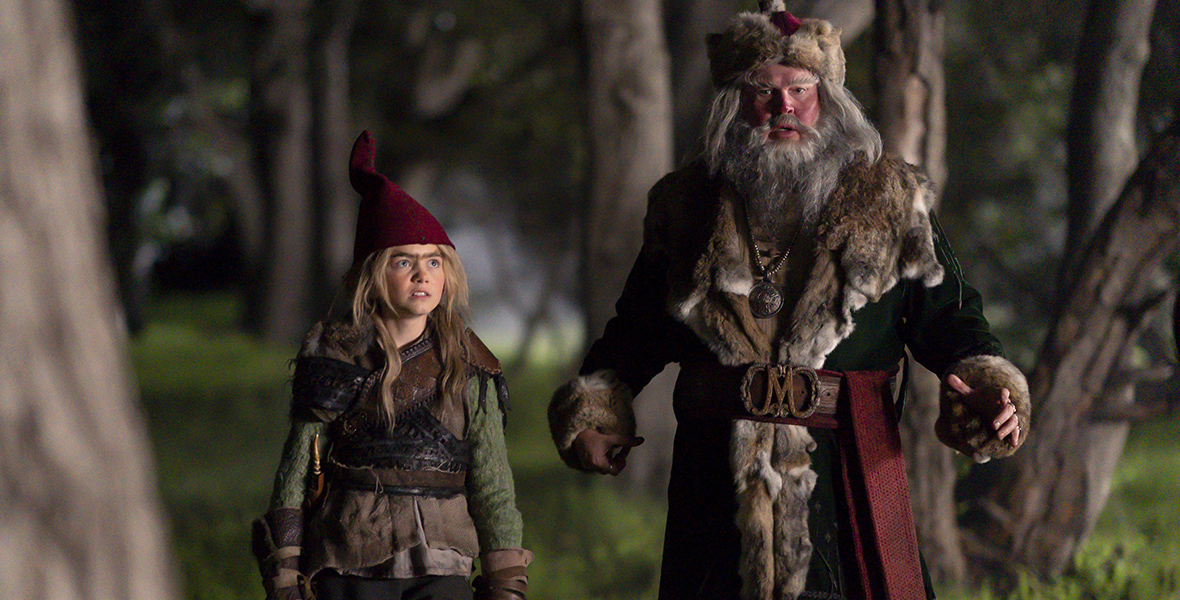 Wednesday, November 8
Star Wars: Young Jedi Adventures (Season 1, 6 Episodes)
Daddies on Request (Season 2 Premiere, All Episodes Streaming)
The Santa Clauses (Season 2 Premiere, 2 Episodes)
Thursday, November 9
Loki (Season 2 Finale, Episode 6, Available at 6:00 p.m. PT)
Friday, November 10
Goosebumps (Episode 9)
Tuesday, November 14
Dancing with the Stars (Season 32, New Episode, Live 8 p.m. ET/PT; same time as the broadcast on your local ABC station, based on your location)
Wednesday, November 15
The Ghost and Molly McGee (Season 2, 4 Episodes)
Hamster & Gretel (Season 1, 4 Episodes)
Me & Mickey (Shorts) (Season 2, 22 Episodes)
Mickey Mouse Funhouse (Season 2, 8 Episodes)
To Catch a Smuggler (Season 6, 8 Episodes)
The Santa Clauses (Season 2, Episode 3)
Friday, November 17
Dashing Through the Snow (Premiere)
Goosebumps (Season One Finale)
Monday, November 20
Incredible Animal Journeys (Season 1, 6 Episodes)
Tuesday, November 21
Dancing with the Stars (Season 32, New Episode, Live 8 p.m. ET/PT; same time as the broadcast on your local ABC station, based on your location)
Wednesday, November 22
Hailey's on It! (Season 1, 3 Episodes)
Meet Spidey and his Amazing Friends (Season 3, 6 Episodes)
Marvel's Spidey and his Amazing Friends (Season 2, 5 Episodes)
The Santa Clauses (Season 2, Episode 4)
Thursday, November 23
The Naughty Nine
Tuesday, November 28
Dancing with the Stars (Season 32, New Episode, Live 8 p.m. ET/PT; same time as the broadcast on your local ABC station, based on your location)
Wednesday, November 29
Life Below Zero (Season 21, 11 Episodes)
Lost Cities Revealed with Albert Lin (Season 1, 6 Episodes)
Mickey's Christmas Tales (Shorts) (Season 1, 5 Episodes)
Assembled: The Making of Loki Season 2 (Premiere)
The Santa Clauses (Season 2, Episode 5)