By Karina Schink
It just got so much better down where it's wetter because this year Disney's The Little Mermaid is celebrating its 30th anniversary! In honor of this achievement, our favorite fins-to-feet story is being officially added into the Walt Disney Signature Collection!
And sha la la la, my oh my, this brand-new edition is better than ever before with a fin-tastic sing-along mode and over 45 minutes of new bonus features (including some "tails" from the distinguished composer himself, Alan Menken) for new and old fans alike!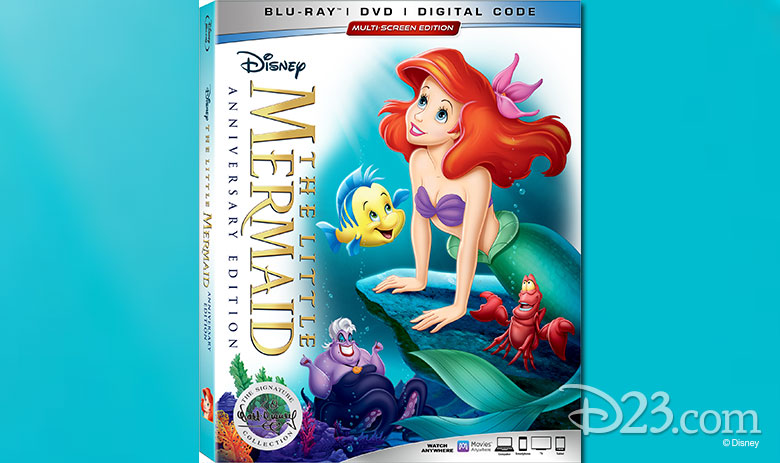 You'll also get a behind-the-seas view at the making of the film, a peak at all the gadgets & gizmos that Ariel and Walt Disney had in common, but that's just the tip of the sandcastle!
This new Walt Disney Signature Collection washes up on shore on Digital, 4K Ultra HD, and Movies Anywhere on February 12, and on 4K Ultra HD and Blu-ray on February 26.