By Emily Hewitt
This Native American Heritage Month—and really, all year long—we're honoring the incredible contributions of diverse Native American and Alaska Native communities. To help celebrate, we've compiled content from across Disney-owned platforms featuring Native characters and stories, available to enjoy from the comfort of your own home—or anywhere you can take a favorite streaming device! From the critically acclaimed series Reservation Dogs which follows four Native teens who attempt to go to California, to the thriller Prey, which tells the story of a Comanche woman who confronts an alien predator, there's sure to be something that catches your eye among the options available to watch this month.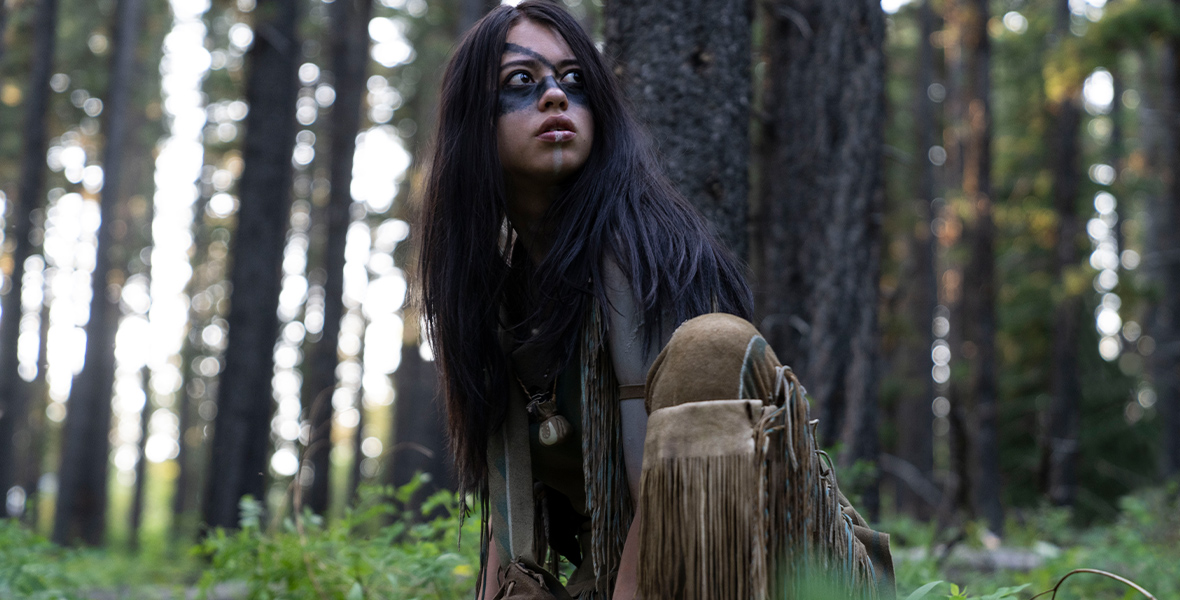 Prey
The seventh installment in the Predator franchise, set 300 years ago, tells the story of a young Comanche woman, Naru, (Amber Midthunder), who stalks and ultimately confronts a highly evolved alien predator with a technically advanced arsenal. Midthunder is a member of the Fort Peck Assiniboine and Sioux Tribes and her co-star Dakota Beavers, who plays Taabe, is also of Native American descent, with his mother's side having Ohkay Owingeh Pueblo and Apache Nations roots. Jhane Myers, the producer of this film, is from the Comanche and Blackfeet Nations. The Hulu Original film is available to watch in English and has also been dubbed in the Comanche language.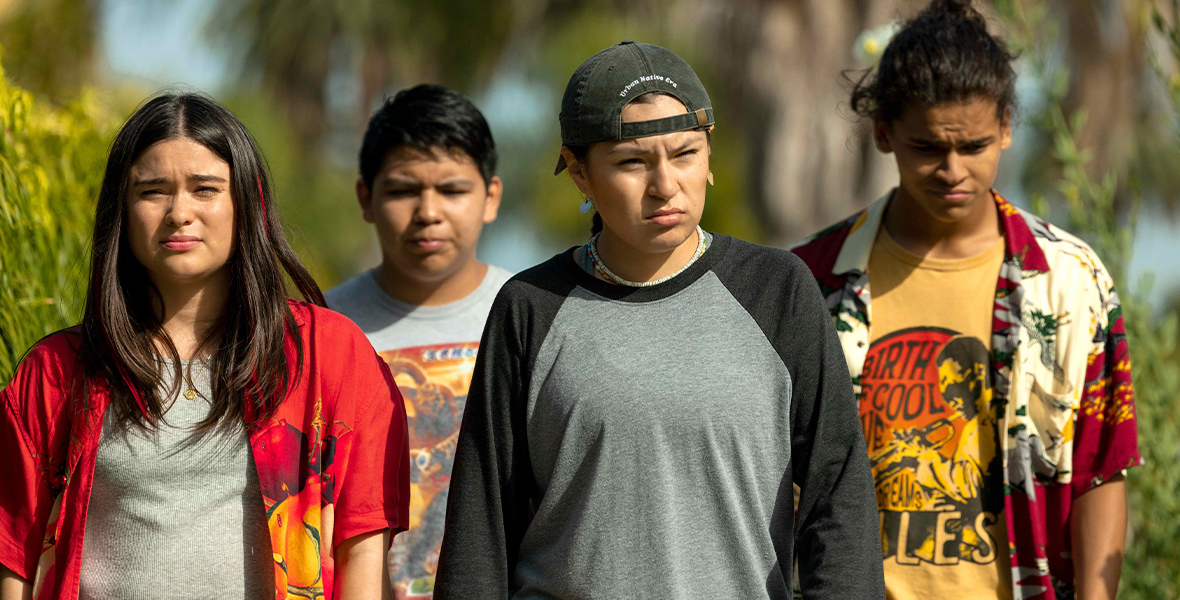 Reservation Dogs
This series follows four Indigenous teenagers in rural Oklahoma who steal, rob, and save in order to get to the faraway land of California. The whole writing team and four stars of the show are all of Indigenous descent. D'Pharaoh Woon-A-Tai, who plays Bear Smallhill, is of Oji-Cree descent. Devery Jacobs, who plays Elora Danan, is First Nations from Kahnawake Mohawk Territory in Quebec, Canada. Paulina Alexis, who plays Wilhemina Jack, is another First Nations actress from the Alexis Nakota Sioux First Nation Reserve in Alberta, Canada. Lane Factor, who plays Cheese, is of Creek-Seminole and Caddo descent.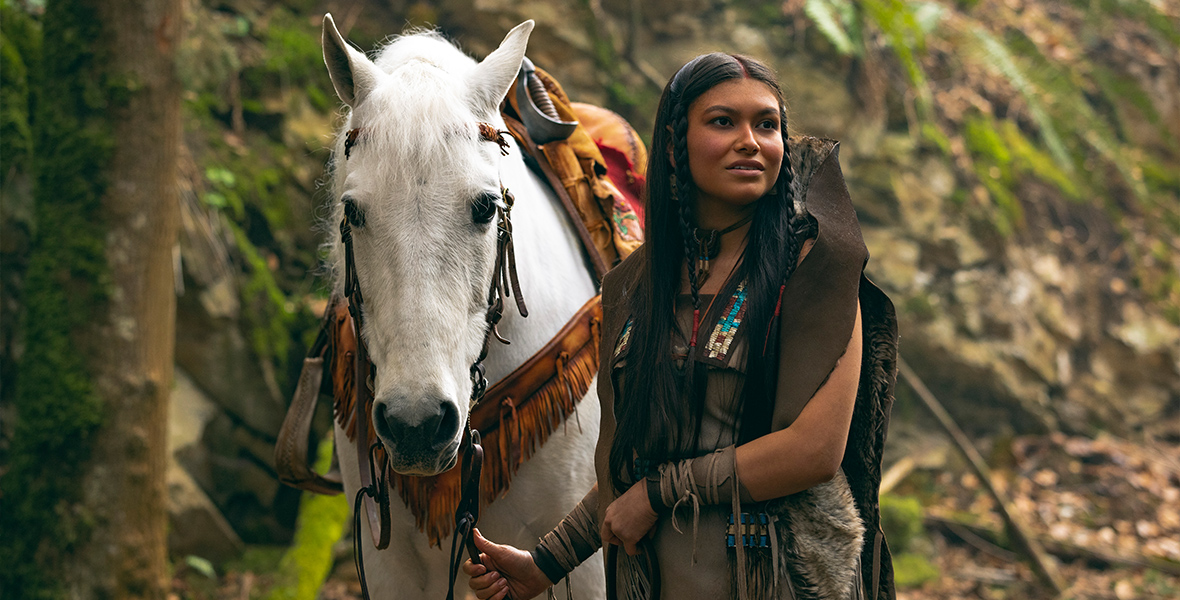 Peter Pan and Wendy
Wendy Darling, (Ever Anderson), finds herself and her brothers on a thrilling adventure with Peter Pan, (Alexander Molony), a boy who refuses to grow up, in this Disney+ Original film. Along the way they meet many friends including Native American warrior Tiger Lily, (Alyssa Wapanatâhk). Wapanatâhk is a member of Bigstone Cree First Nation, and she speaks the Cree language in the film.
Alaska Daily
Eileen Fitzgerald, (Hilary Swank), an investigative reporter, leaves New York to join a newspaper in Anchorage, Alaska, where her first assignment is to dive into a case focusing on Missing and Murdered Indigenous Women along with Native Alaskan and fellow reporter Roz Friendly, (Grace Dove). Dove is Secwepemc and is from the Canim Lake Indian Band in British Columbia, Canada.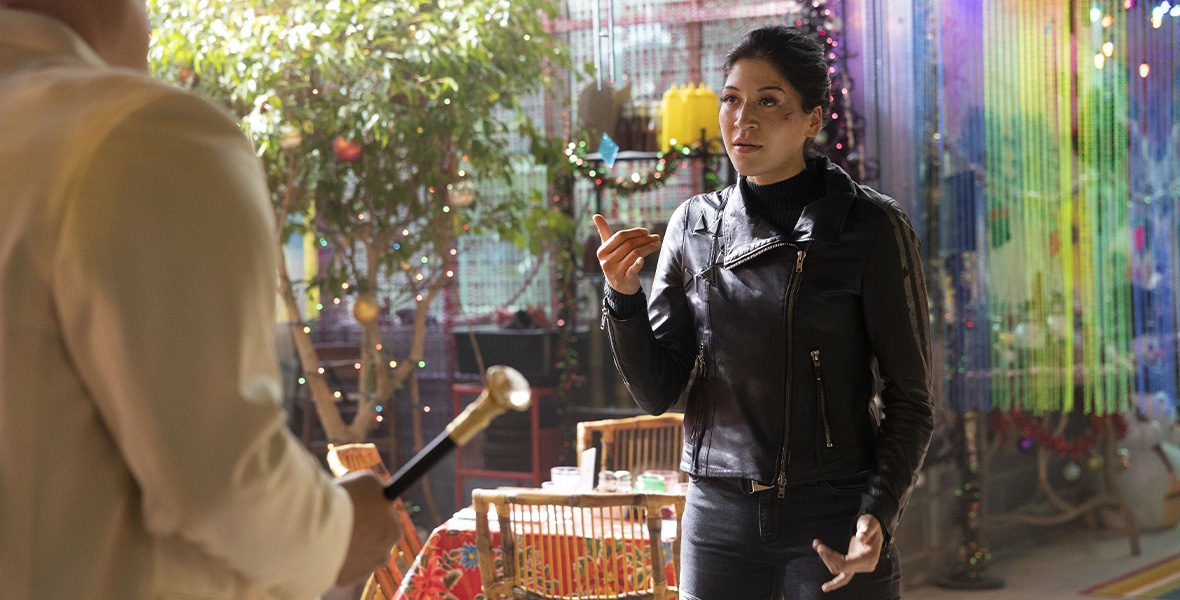 Hawkeye
Avenger Clint Barton, (Jeremy Renner), aka Hawkeye, tries to get back to his family for Christmas in this Marvel Studios series. Maya Lopez, (Alaqua Cox), aka Echo, a deaf martial artist, is introduced in this series as she seeks revenge on Hawkeye for her father's death. Cox was raised on the Menominee Indian Reservation in Wisconsin and will also be starring, alongside Devery Jacobs, (from Reservation Dogs), in the mini-series Echo, coming soon to Disney+.