By Sarah Sterling
Today, Chip 'n Dale: Rescue Rangers premieres on Disney+ and joins the grand tradition of Disney movies that utilize live action and animation. This type of hybrid film has been part of The Walt Disney Studios' (originally known as the Disney Brothers Cartoon Studio) legacy since the 1920s—when Walt Disney and his chief animator, Disney Legend Ub Iwerks, made the first Alice Comedies featuring a live-action Virginia Davis as Alice and a variety of animated animal friends. There have been quite a few more hybrid films in the last 100 years, and we've curated our top 10 for you to stream on Disney+.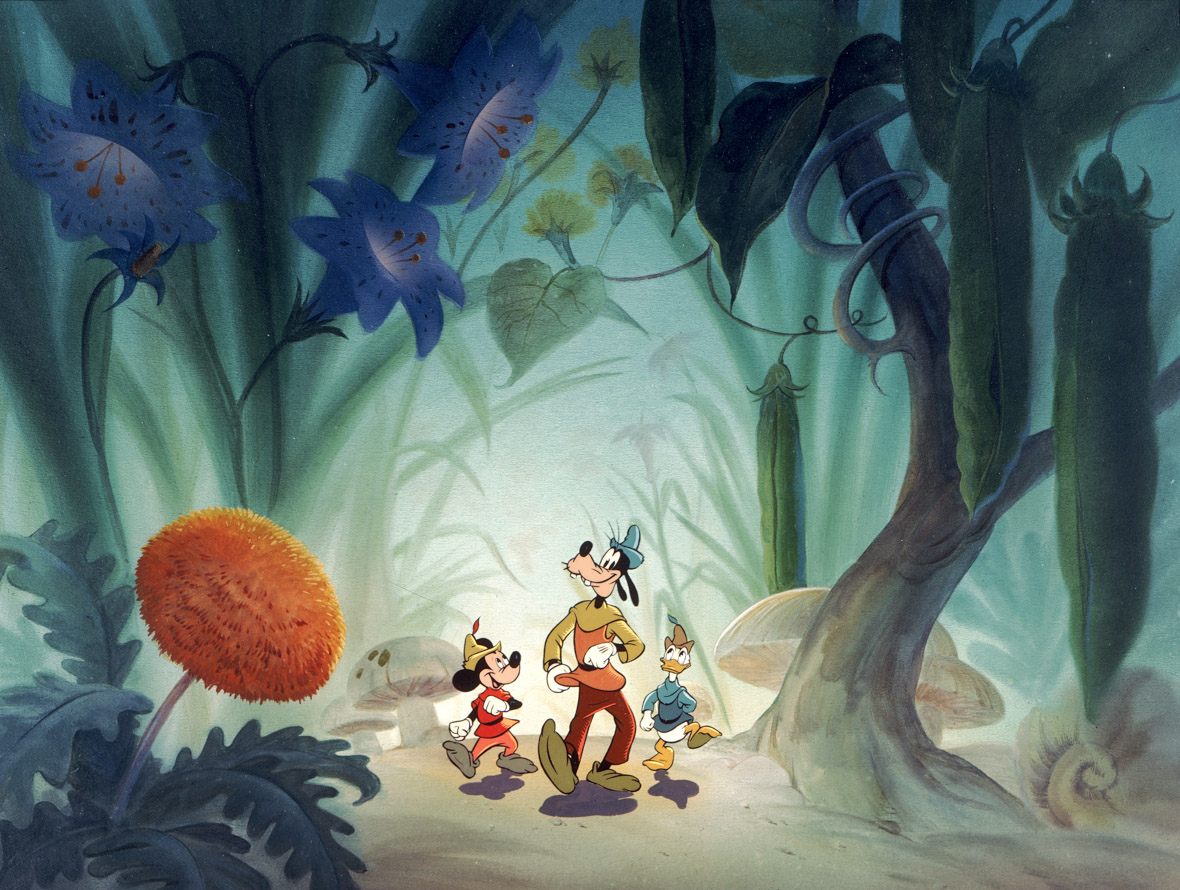 10. Fun and Fancy Free (1947)
Fun and Fancy Free is a classic Disney "package film," meaning it's comprised of multiple short stories rather than being one full-length feature film. In this case, Fun and Fancy Free features two shorts: Bongo and Mickey and the Beanstalk. The two cartoons are strung together by live-action segments featuring Edgar Bergen. At the end of the movie, Bergen's home is visited by the animated giant, Willie, from Mickey and the Beanstalk, who tears the roof off in his search for Mickey. Fun fact: This film was one of the last times Walt Disney voiced Mickey Mouse himself.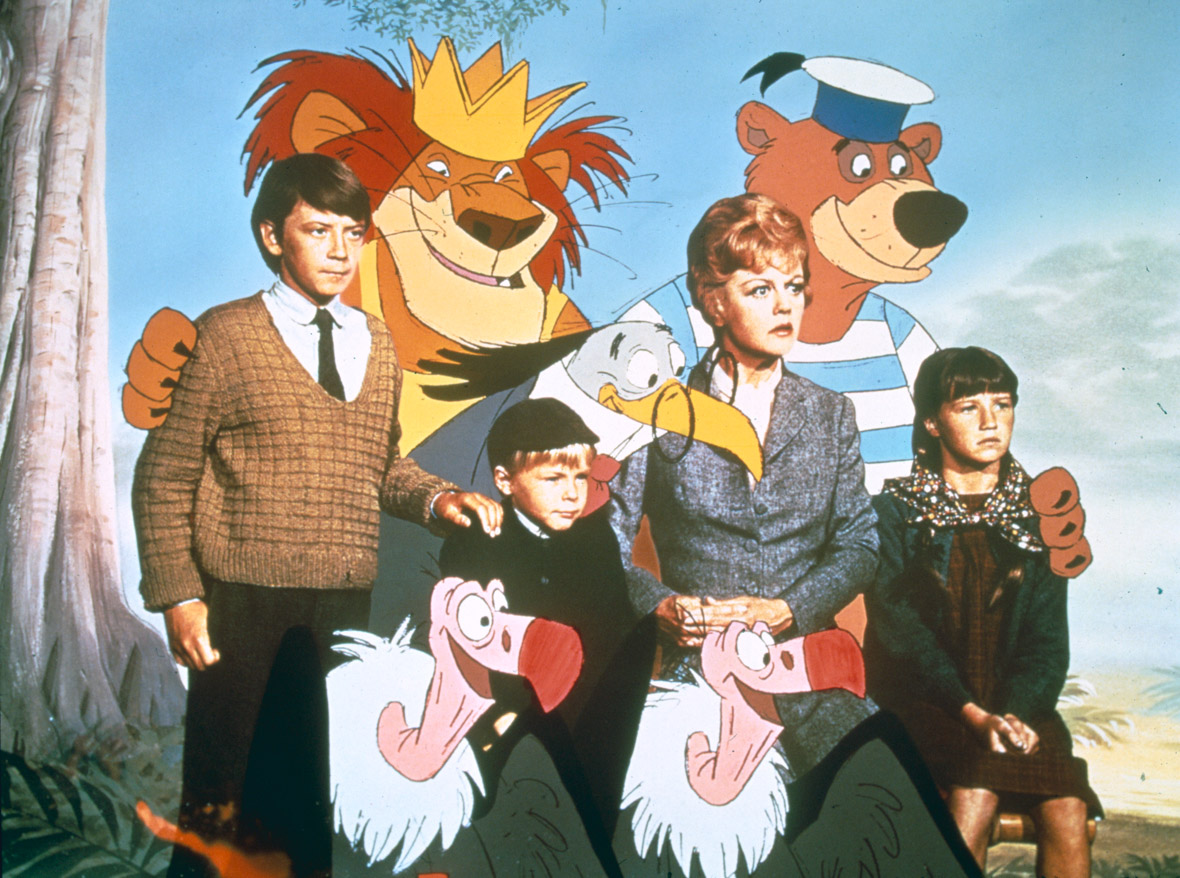 9. Bedknobs and Broomsticks (1971)
What happens when a witch, a magician, and three evacuee children team up to aid in Britain's fight during World War II? Bedknobs and Broomsticks is full of music and whimsy, despite its somewhat serious subject matter. Starring Disney Legends Angela Lansbury and David Tomlinson, and featuring a soundtrack by the indelible Sherman Brothers, this fan favorite recently celebrated its 50th anniversary and is a must-watch!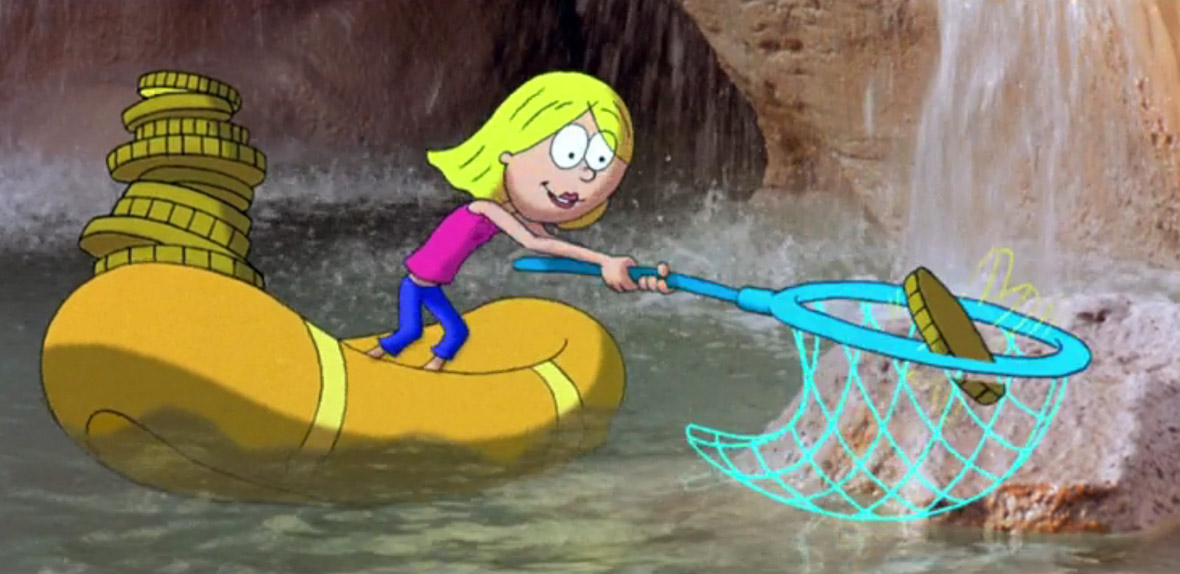 8. The Lizzie McGuire Movie (2003)
Disney Channel-loving millennials will remember Lizzie McGuire's cartoon alter ego who appeared throughout the series to present Lizzie's inner thoughts. Cartoon Lizzie joined the crew on their summer trip to Italy in 2003's The Lizzie McGuire Movie, which premiered after the series finale and brought Lizzie's story to a close. The Lizzie McGuire Movie brought Disney's hybrid animation style into a new millennium!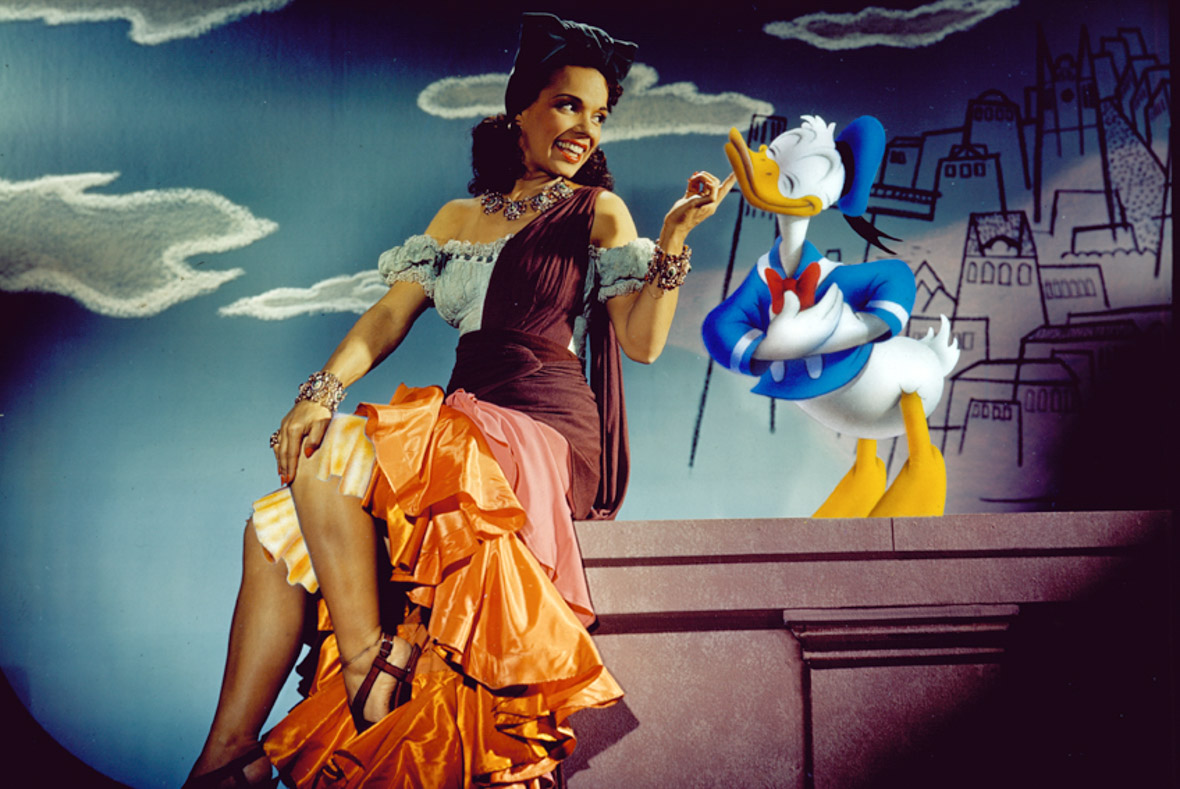 7. The Three Caballeros (1944)
Following the release of Saludos Amigos in 1942, The Three Caballeros was another package film following Donald Duck across multiple Latin American countries, including Uruguay, Brazil, and Chile. The "Baía," "Mexico: Pátzcuaro," "Veracruz and Acapulco," and "You Belong to My Heart" sections of the film most heavily utilize live-action footage mixed with animated Donald, Jose, and Panchito. The Three Caballeros was one of the first Disney theatrical features to incorporate this hybrid style and paved the way for many titles on this list!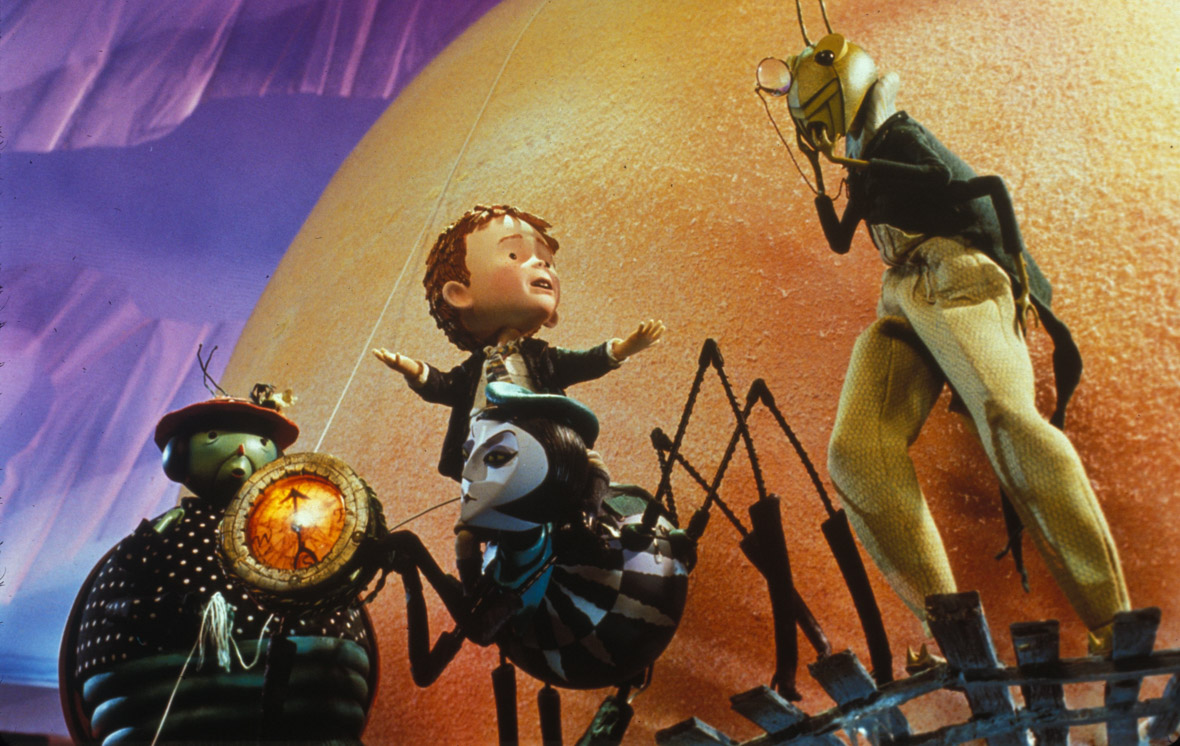 6. James and the Giant Peach (1996)
Unique to this list is James and the Giant Peach, a Tim Burton-produced classic that mixes live-action actors with stop-motion animation. The film begins in live action, with James Henry Trotter turning into an animated character when he enters the titular giant peach. During the film's climax, James (again appearing live) and his stop-motion friends land the peach in New York and allow children from all over the city to feast on the oversized fruit.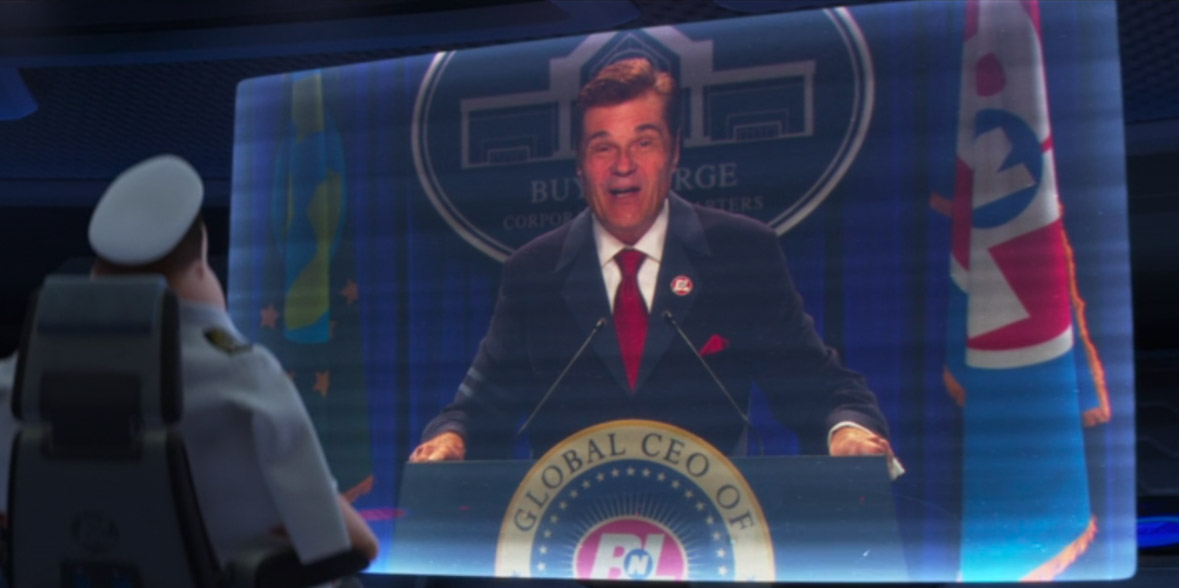 5. Wall-E (2008)
The only Pixar film to combine live action and animation is Wall-E! Aboard the Axiom, Captain McCrea watches a video recording of Buy n Large CEO, Shelby Forthright, played in live action by actor Fred Willard. Forthright is only shown in video recordings, making his in-person appearance seamless in the Axiom's animated setting.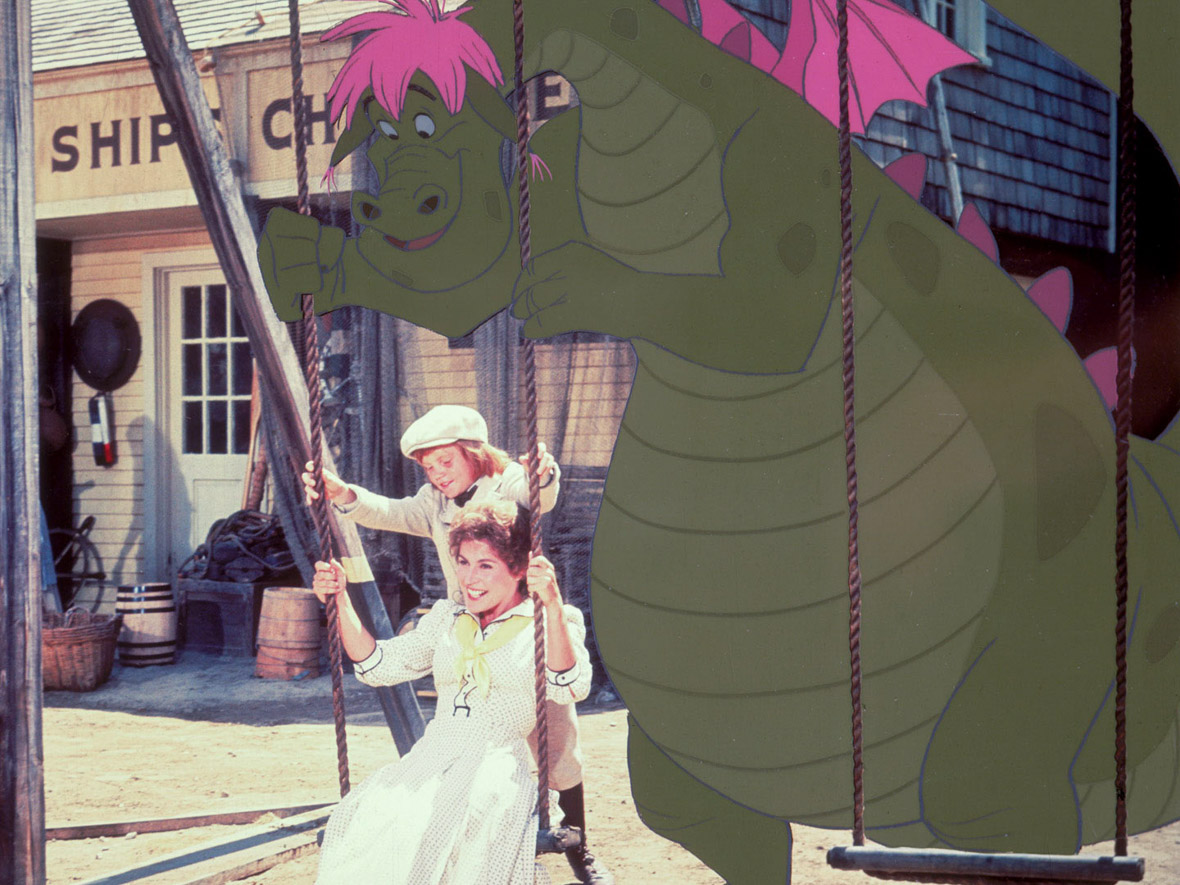 4. Pete's Dragon (1977)
Pete's Dragon tells the story of a young orphan who escapes from his abusive caretakers with the help of a mysterious friend, Elliot the dragon. The entirety of Pete's Dragon is live action, except for Elliot, a fully animated character who cannot speak (although he communicates and even sings using clicks, whistles, and other sound effects) and can become invisible at will. This film—with its memorable soundtrack, including the Oscar®-winning "Candle on the Water"—is sure to brazzle-dazzle you! 
3. Mary Poppins (1964)
One of the most famous Disney films to place live-action characters in animated settings is Mary Poppins. In this quirky musical, the iconic nanny's magic is exemplified by her ability to take the Banks children on fantastic adventures, meeting people and seeing places more unbelievable than their wildest dreams. Mary Poppins has remained a classic thanks to its innovative and imaginative story and special effects, including this hybrid animation style.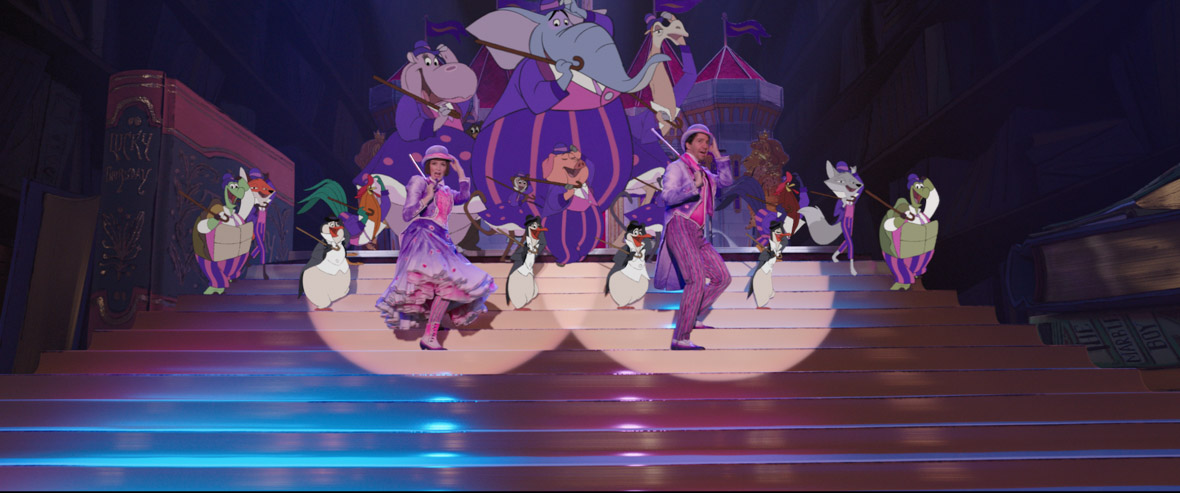 2. Mary Poppins Returns (2018)
The 2018 sequel, Mary Poppins Returns, had big shoes to fill in honoring the original film and delighting viewers with a fresh story. It was incredibly important to director Rob Marshall that Mary Poppins Returns feature a live-action/animated sequence, just like the original. While CGI animation has become popular since 1964, Marshall chose to stick with hand-drawn 2-D animation to retain the spirit and classic feel of the original Mary Poppins.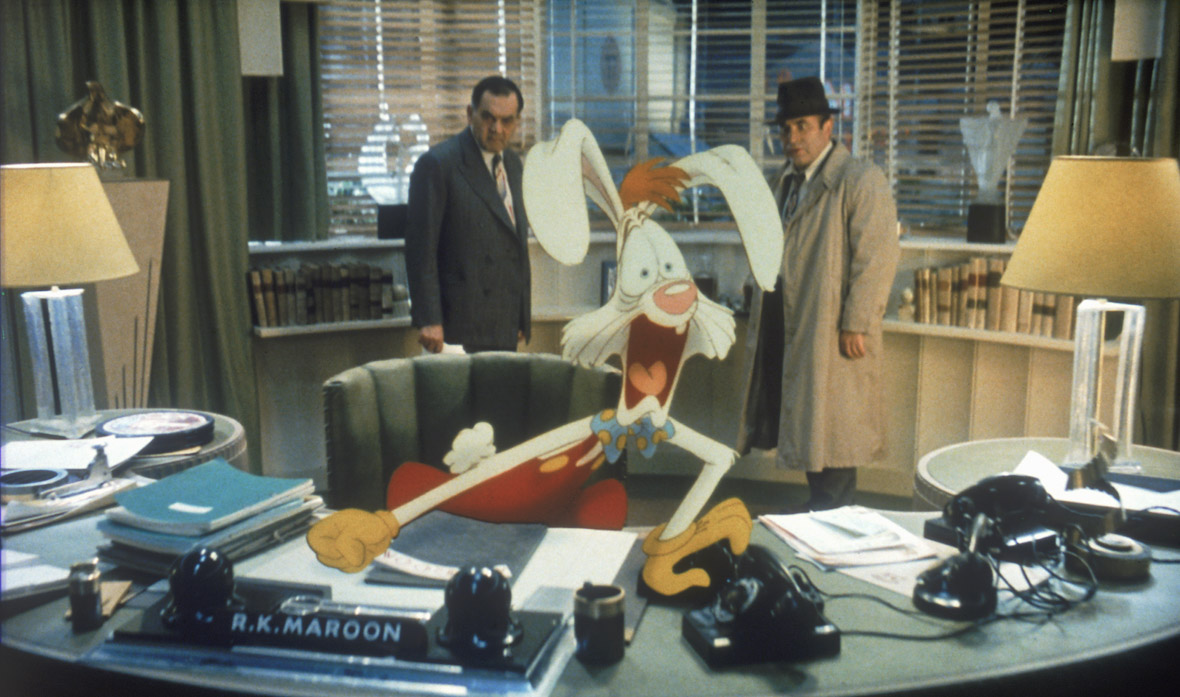 1. Who Framed Roger Rabbit (1988)
When you think of live action and animation mixed, chances are you immediately think of Who Framed Roger Rabbit. A theatrical tour de force from Disney, director Robert Zemeckis, and producer Steven Spielberg, the film is not only famous for its hybrid animation style, but for bringing together "toons" from multiple studios and franchises in one film for the first time.
Chip 'n Dale: Rescue Rangers is now streaming on Disney+! Which Disney hybrid animation film is your favorite? Let us know on social media and keep reading D23.com for more information on your favorite Disney movies and series.