Access the D23 Fantastic Worlds Celebration Limited-Edition Disney "A Man and His Mouse" Mickey Mouse Plush on Amazon.
Limited Edition Disney Mickey Mouse Plush, "A Man and His Mouse Mickey"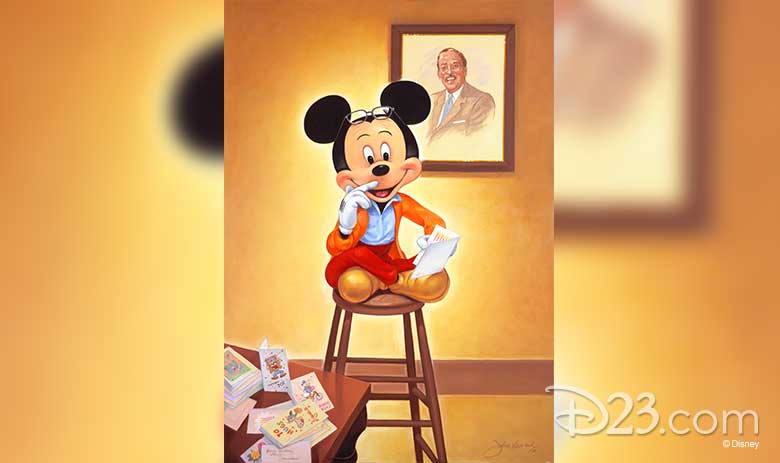 Many who knew Walt Disney, the man, would frequently comment on how much of Walt there was in Mickey Mouse's personality. John Hench, Disney Legend, Imagineer and Mickey's official portrait artist, decided to honor both man and mouse in Mickey's 70th birthday portrait. He dressed Mickey in an orange sweater, just like Walt's favorite old work sweater that Lillian Disney, Walt's wife, had gifted to John after Walt's passing. This special Mickey plush, wearing a similar cozy orange sweater, was created exclusively for you, our D23 Members, to honor the Man behind the Mouse, Walter Elias Disney.
Limited Edition Disney Mickey Mouse Plush, "A Man and His Mouse Mickey" celebrates D23 Fantastic Worlds Celebration and Mickey's Birthday!
Includes Certificate of Authenticity.
Comes in a window box featuring special Year of the Mouse packaging.
Amazon exclusive.
Mickey stands 16 inches tall.
Ages 3+