By Sarah Sterling
Today is National Coffee Day—and sometimes even the most seasoned theme park visitor needs a pick-me-up! We've compiled a list of some of the most unique, delicious, and (most importantly) caffeinated beverages at Disneyland Park and Disney California Adventure Park to help you celebrate this brew-tiful day.
Disneyland Park
Jolly Holiday Bakery Café
What's better than taking in the sights and sounds of Main Street, U.S.A. with a fresh coffee and a Matterhorn Macaroon? Have a supercalifragilisticexpiali-delicious morning at Jolly Holiday Bakery Café, where you can enjoy a variety of iced or hot coffee beverages like espresso, lattes, and macchiatos.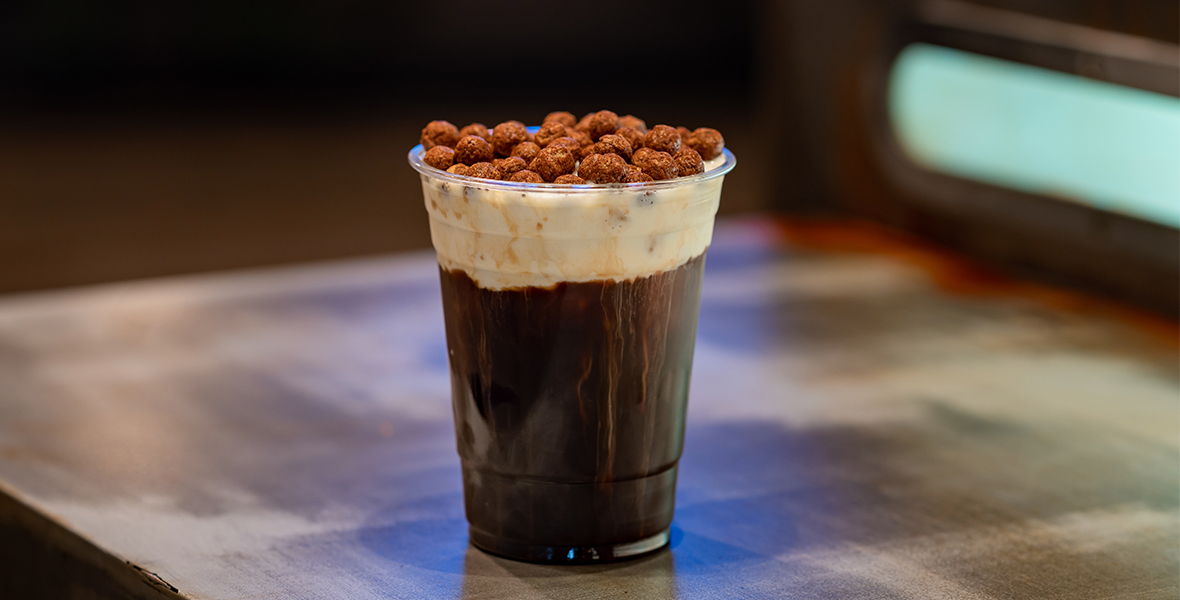 Docking Bay 7 Food and Cargo
Right now, the talk of the town—or should we say galaxy—at Disneyland Resort is the wildly popular Cold Brew Black Caf! This iced cold brew is served at Docking Bay 7 Food and Cargo inside Star Wars: Galaxy's Edge and comes topped with sweet cream cheese and chocolate puffs.
If you've already tried the classic Black Caf, stop by to try the latest iteration: Cold Brew Black Caf with Taro Topper! A twist on the original, this version has a sweet taro cream topping.
Maurice's Treats
In a rush for a caffeine jolt? Head to Maurice's Treats inside Fantasy Faire, where the lines are short but the coffee is strong! Maurice is serving up his very own Nitro Cold Brew, which is a classic rich cold brew coffee infused with nitrogen to give the drink a smooth finish.
Disney California Adventure
Cappuccino Cart presented by Joffrey's Coffee & Tea Co.
The Cappuccino Cart recently re-opened with a new selection of beverages from Joffrey's Coffee & Tea Co.! Joffrey's is the official specialty coffee provider for Disneyland Resort, Walt Disney World Resort, and Disney Vacation Club. If you visit Florida frequently, you've surely seen Joffrey's kiosks throughout the parks—and we're so excited to see this fan favorite come to Disney California Adventure in a big way! The Cappuccino Cart serves a selection of espresso drinks, cold brews, teas, and baked goods.
Ghirardelli Soda Fountain and Chocolate Shop
If you're in the mood for a sweet treat while you get your caffeine fix, Ghirardelli Soda Fountain and Chocolate Shop is the place for you. Take your pick of indulgent Ghirardelli chocolate treats—from sundaes, shakes, and ice cream cones to delectable coffee concoctions! Mochas and lattes are made with Ghirardelli's signature Frappe Mix, chocolate sauce, espresso, and all the toppings you could ever want.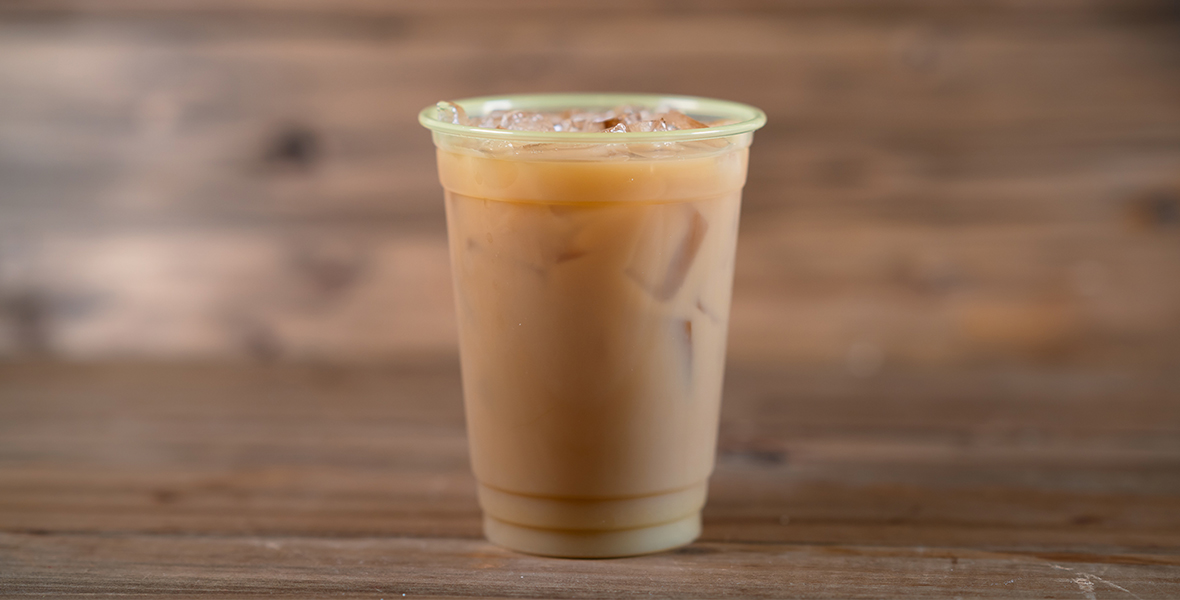 Cozy Cone Motel – Cone 1
A recommendation for adults 21 and over looking to get their fix on Route 66: Head to Cars Land for a special Espresso Cocktail! Available at Cone 1 (the churro cone), the Espresso Cocktail contains vodka, Irish cream, coffee liqueur, espresso, vanilla syrup, and almond milk. There's a latte to love in this delicious drink!
Starbucks (Disneyland & Disney California Adventure)
Finally, if you're in the mood for your tried-and-true coffee order, you can find Starbucks locations at both Disneyland and Disney California Adventure, as well as Downtown Disney District. At Disneyland, you can visit Starbucks at Market House on Main Street, U.S.A.; at Disney California Adventure, Fiddler, Fifer & Practical Café on Buena Vista Street is where you can find your perfect blend.
Whether you like your coffee sweet, strong, or with a dash of spirit, you can find it all at Disneyland Resort. Let us know your favorite coffee spot at the Parks—and have a very happy National Coffee Day!