By Jessica Bend
A lively performance swept away patrons in celebration of The Lion King's award-winning choreographer Garth Fagan, the longest-running Black choreographer in Broadway history. The Smithsonian's National Museum of African American History and Culture, The Lion King, and Garth Fagan Dance celebrated the Tony®, Olivier, and Helpmann Award winner and his iconic career on Monday, hosting a tribute performance in the museum's Oprah Winfrey Theater.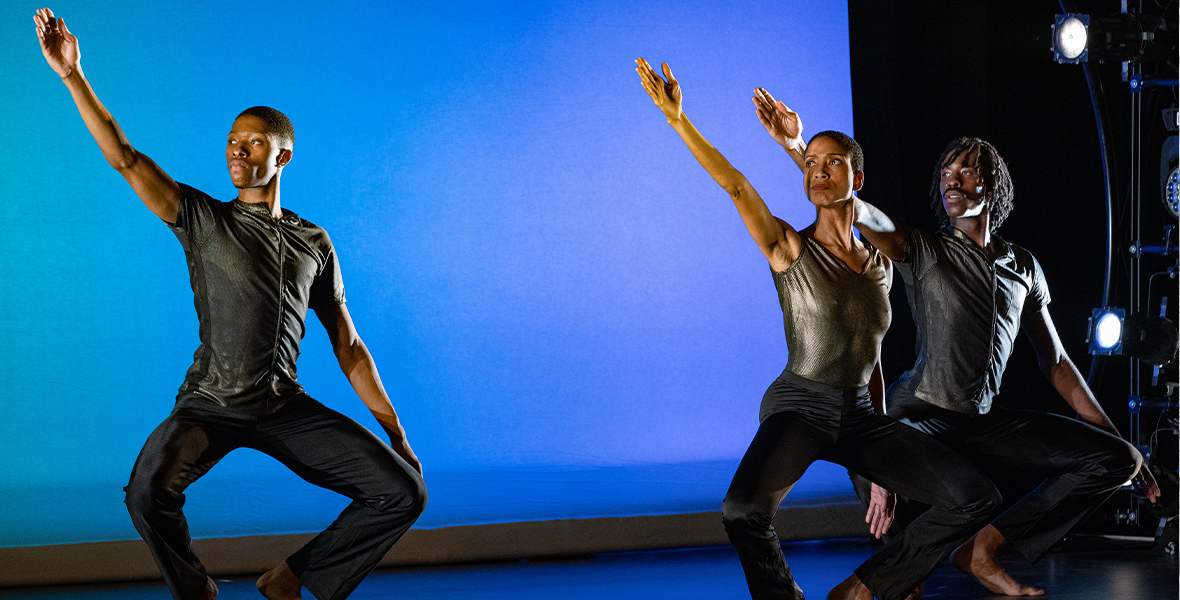 Monday's program was written and directed by Rufus Bonds Jr. and featured reimagined Fagan choreography by Norwood Pennewell, in addition to new choreography by Pennewell and Natalie Rogers-Cooper, and additional The Lion King staging by Ruthlyn Salomons. The performance featured dancers from The Lion King, including Michelle Camaya, Willia Noel Montague, Karine Plantadit, and Bravita Threatt, as well as dancers from Garth Fagan Dance.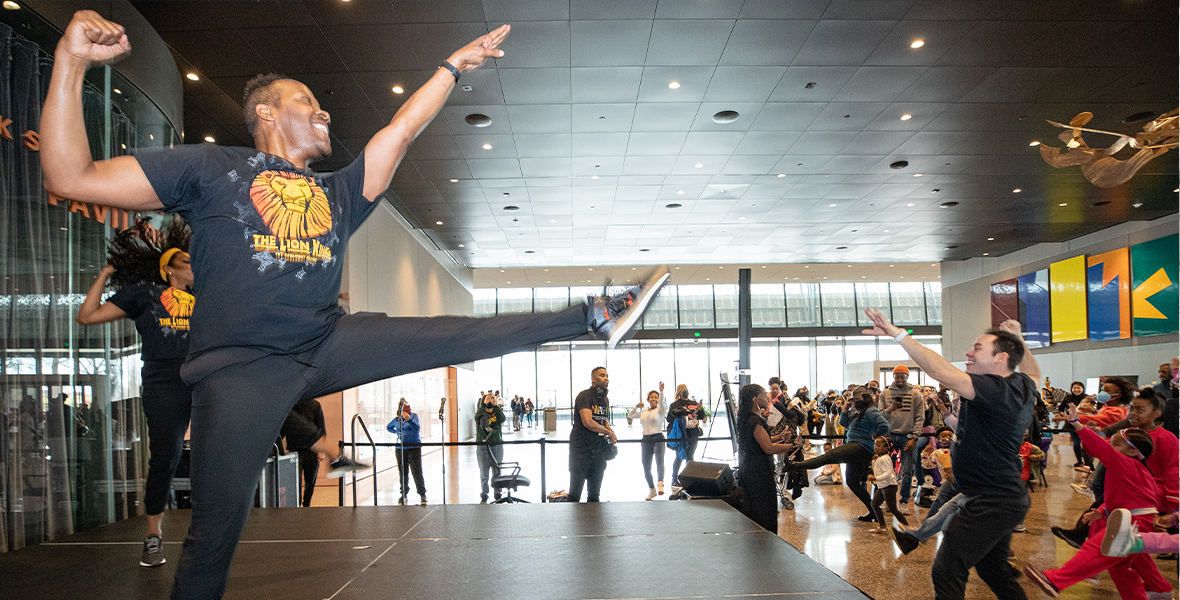 The Lion King on Broadway's L. Steven Taylor narrated the program, which featured vocalist Nova Payton and two percussionists from The Lion King: Horace Junior Wedderburn and Rolando Morales-Matos.
Lighting designer Jeanne Koenig, lighting programmer Haley Burdette, and stage manager Cherie B. Tay also contributed to the performance in Fagan's honor.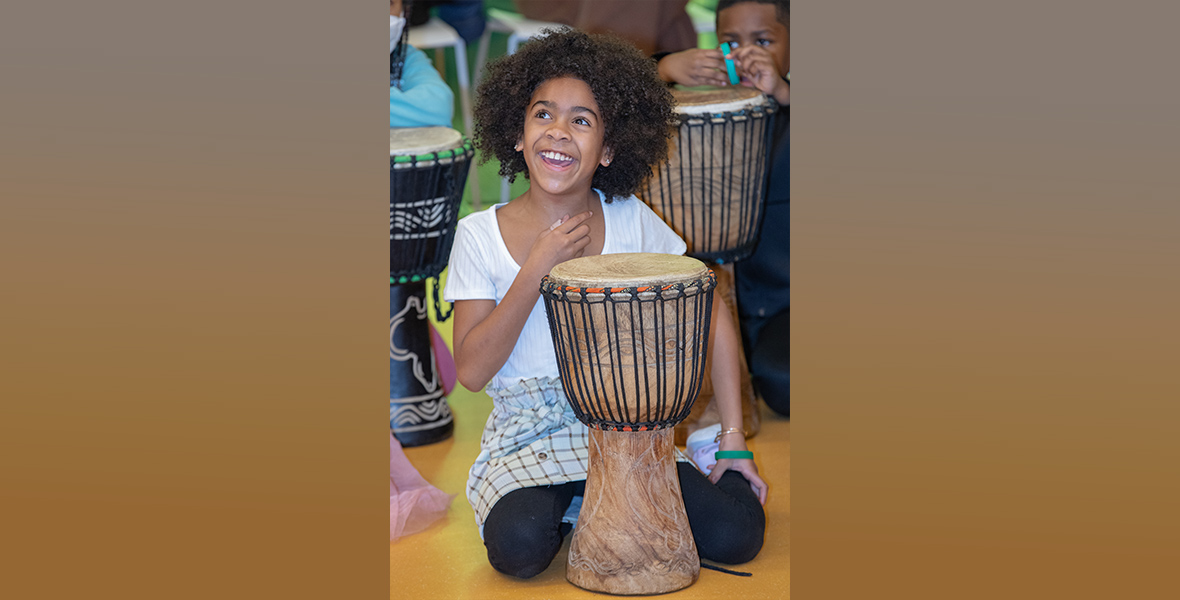 During the day, families enjoyed activities in support of the museum's community day programming for Black History Month. Patrons were invited to try a drum circle, which highlighted African Rhythms in the style of The Lion King; join a scene building workshop set to "Hakuna Matata"; and don Virtual Reality goggles to watch "The Circle of Life" on stage in 360. In the main Legends Halls, patrons learned Fagan's choreography to "He Lives in You." There was also an arts and crafts area, where kids were encouraged to create custom Lion King masks.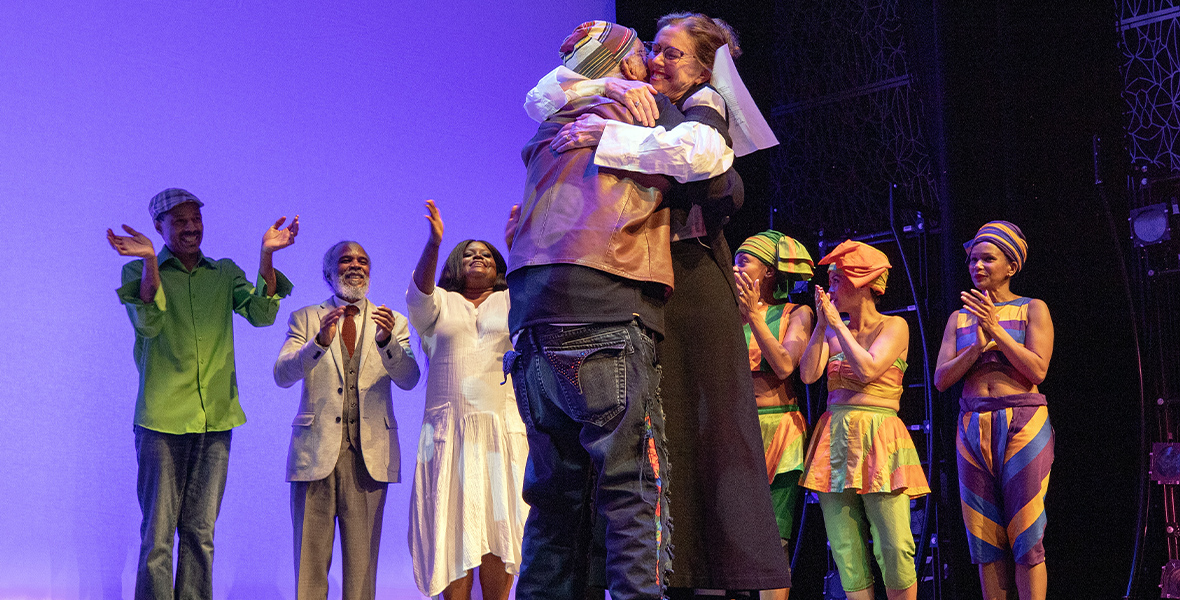 President Joe Biden penned a letter of congratulations to Fagan, which was read at the program's conclusion.It was accompanied by comments from The Lion King's Tony Award-winning director, Disney Legend Julie Taymor; Denise Robinson Simms, Associate Director of External Affairs of the National Museum of African American History and Culture; and Sara Nash and Greg Reiner, Director of Dance and Director of Theater & Musical Theater for the National Endowment for the Arts, respectively.