By Beth Deitchman
"There will never be another woman like me," Aretha Franklin—as portrayed by Tony®, Emmy, and Grammy Award winner Cynthia Erivo—states unequivocally in the trailer for Genius: Aretha. Beginning Sunday, March 21 (9/8 c), National Geographic honors the Queen of Soul in the new season of its Emmy® Award-winning anthology series from 20th Television and Imagine Television, paying tribute to Franklin's incredible singing voice, her dedication to civil rights activism, and the incredible trajectory of her life and career. Double-stacked episodes will air over four consecutive nights on the National Geographic channel, with the premiere episodes available the next day on Hulu. The entire eight-episode season can be streamed on Hulu by Thursday, March 25.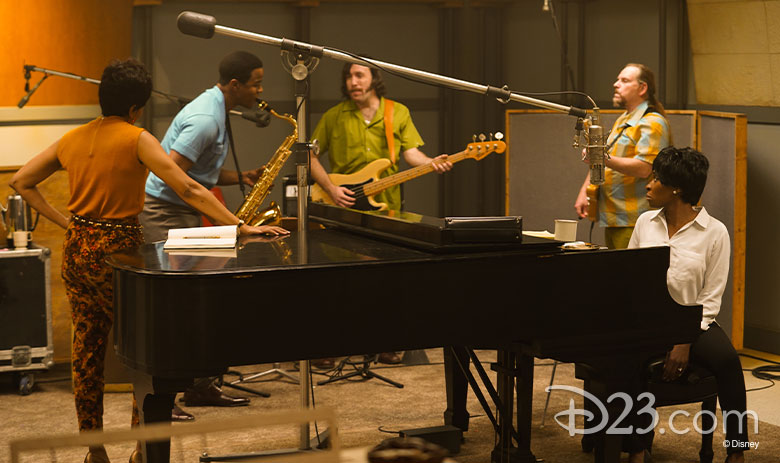 Franklin is one of the bestselling musical artists of all time, as well as one of the most acclaimed. But before Aretha Franklin was the Queen of Soul, she was shy "Little Re," singing in the church of her father, C.L. Franklin; a gospel prodigy; and a brilliant Black female vocalist who took control of her own career during a time when the music industry was largely controlled by white men. She would go on to use her celebrity for causes she believed in, working alongside activists such as Martin Luther King Jr. and Angela Davis to advocate for civil rights. Genius: Aretha explores all of these facets of Franklin's life and is the first-ever, definitive and only authorized scripted series to do so.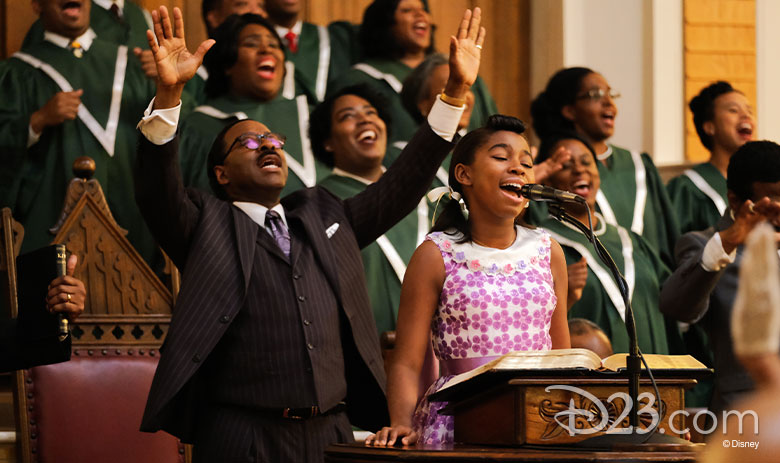 Genius: Aretha has been brought to the screen by an über-talented and, dare we say, genius group of filmmakers and actors—including Erivo; Pulitzer Prize-winning playwright Suzan-Lori Parks, who serves as executive producer and showrunner; Emmy and Golden Globe® winner Anthony Hemingway, who serves as executive producer and director; and Oscar® winners Brian Grazer and Ron Howard, who executive produce through their company, Imagine Entertainment. We spoke to this incredible team about how they explore Franklin's remarkable life and her undeniable genius in this can't-miss television event. Here are some of the things we learned from them.
As with the previous subjects of Genius—Albert Einstein and Pablo Picasso—Grazer and Howard knew that Aretha Franklin's story would be told best in a longer format.
Grazer, Howard, and the Imagine Entertainment team initially sparked to the idea of a feature film focused on the life of Albert Einstein, but quickly realized that a movie wouldn't allow enough time to paint a full picture of the scientist's brilliance. Howard and Grazer—who count Apollo 13, A Beautiful Mind, and Frost/Nixon among their impressive credits—are drawn to stories of groundbreaking people across all disciplines, Howard says, "who work on another plane, outside the box, and yet are of course utterly human despite their extraordinary capabilities and their impact on society." Television, he believes, is the perfect place to flesh out the stories of these remarkable individuals.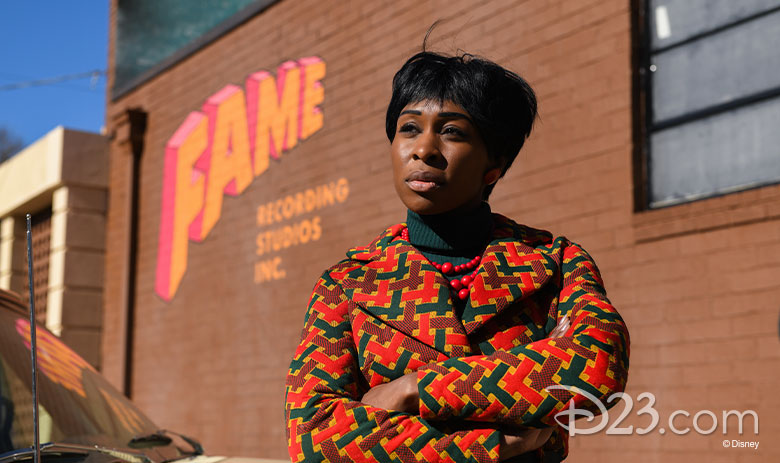 The Genius series takes a closer look at the events in its subjects' lives that may have helped drive—or impede—their success. In the case of Franklin, Grazer explains that they examined questions such as, "What mattered in Aretha Franklin's life when her talent surfaced? How did it surface? Who was involved? Who helped nurture it? Who was an obstacle? What were people's agendas? There was a tremendous amount of racial prejudice in that period. Was that an obstacle? You're basically thinking about a person's life in total."
To tell the story of Aretha Franklin, Grazer and Howard enlisted a team of real-life geniuses.
Executive producer and showrunner Suzan-Lori Parks—the first African-American woman to receive the Pulitzer Prize in Drama for her play Topdog/Underdog, and a Tony Award winner for her adaptation of Gershwin's Porgy and Bess—is a MacArthur "Genius" Award recipient. "She's a spiritual person and you feel it out of her. I thought, well, nobody better to do this than this highly qualified writer who also understands faith, because Aretha Franklin's voice was primarily birthed out of the choir and God was living inside her songs and voice itself," Grazer explains. "That's what you're looking for—and SLP was the embodiment of that."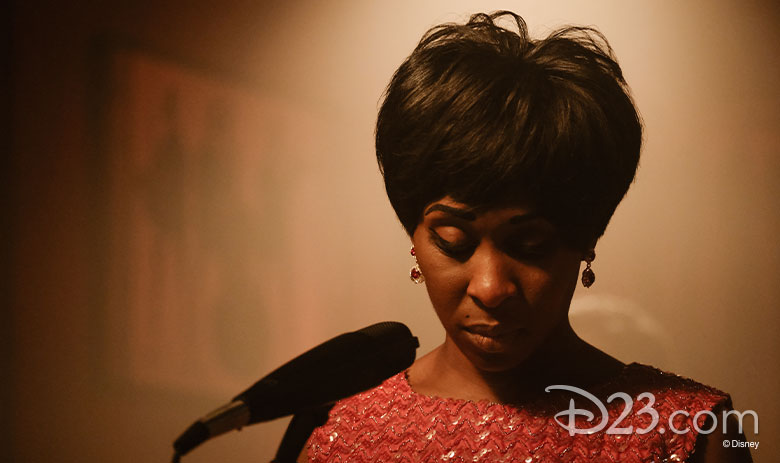 It's very meaningful to Parks that Franklin is both the first women and the first person of color to be featured in the Genius series. "My aunties and my mom and dad are big Aretha Franklin fans. I heard her music at home and of course knew of her church music," she says. "The eight hours as part of the Genius franchise really got me excited because I'm a Black American woman. I'm a writer. I'm also a musician. Our efforts as Black American women get lauded and applauded but our genius is rarely recognized—the way we endure, the way we synthesize disparate elements of culture and make magic, Black girl magic and all of that. The way Aretha took the lead of her life, the difficulties of her life, and turned it into sonic gold. That is seen, but our efforts are not recognized as genius.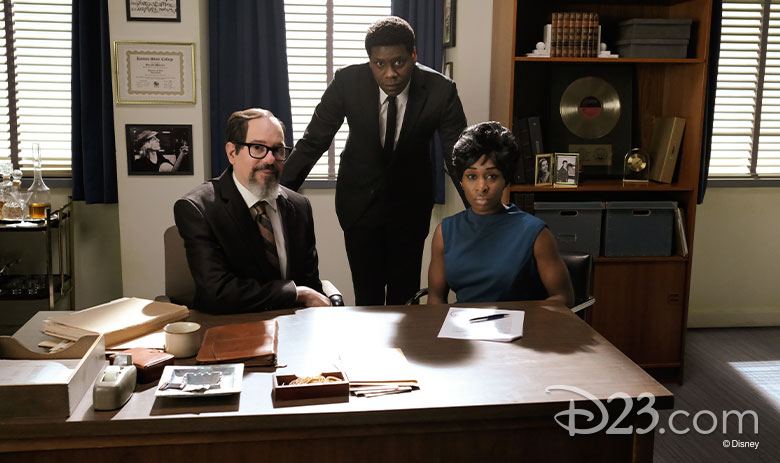 Genius: Aretha has been built around formative moments in Franklin's life.
The showrunner mentions that they'd considered structuring the series so that each episode was paired with one of Franklin's songs, but there were simply too many hits and iconic numbers to choose from. "Genius is a matter of context. Genius is created by context," Parks notes, detailing, "Each episode revolves around a period in her life when she was doing something that I consider like, wow, out of sight." As an example, Parks points to Franklin's early support for Angela Davis, which inspired her to record the protest album Young, Gifted and Black.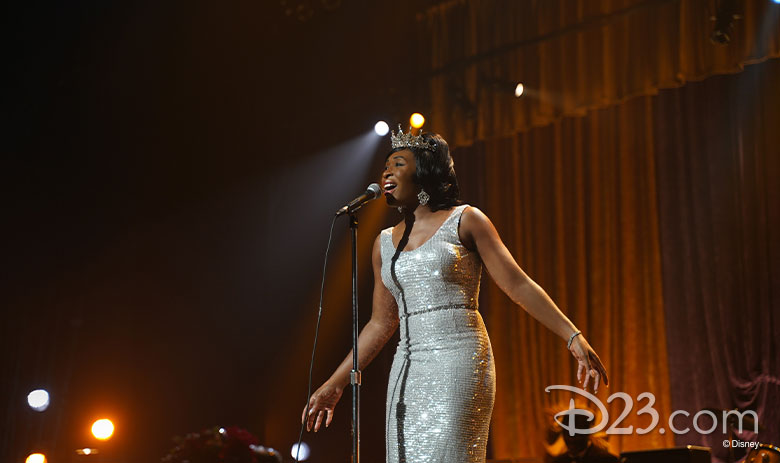 Franklin is crowned "Queen of Soul" in Genius: Aretha's first episode, following a show-stopping performance in Chicago, but Genius: Aretha also tells the parallel story of how Little Re grows from shy little girl to a master performer who can bring down the house and command more than "a little respect." Howard points out, "Geniuses are so different. Aretha is so unique. You want to honor her story in a way that reflects that." The creative team had a deep understanding of how complicated Franklin was, and the nuanced portrayal of her in Genius: Aretha reflects that. "[Franklin] always kept one foot in the day-to-day reality of her life and her culture, her cultural history, and her personal history," Howard says, "And she was able to transform those moments into songs and sounds and performances that really were revelatory."
Cynthia Erivo completely inhabited the role of Aretha Franklin.
"She's a total beast! She's an amazing talent. She has a big heart, like the Queen herself. She's also a private person, much like Aretha was," Parks shares. "But I was most impressed with Cynthia as such a brave performer who embraced this huge monster role and went places far outside her comfort zone. We worked long hours and there was just a lot of heavy lifting which fell on Cynthia's plate and she just was always up for the challenge and really came through in a huge way."
Director Hemingway kicked off the production by staging a vocal performance on day one, which he says was the "greatest decision ever." Erivo's ability to fully assume the role of Franklin captivated the crew and set the tone for the rest of the shoot. Hemingway says, "It was an unbelievable experience watching Cynthia humanize Aretha and embody her essence, strength, vulnerability, her musical genius, as well as her many characteristics."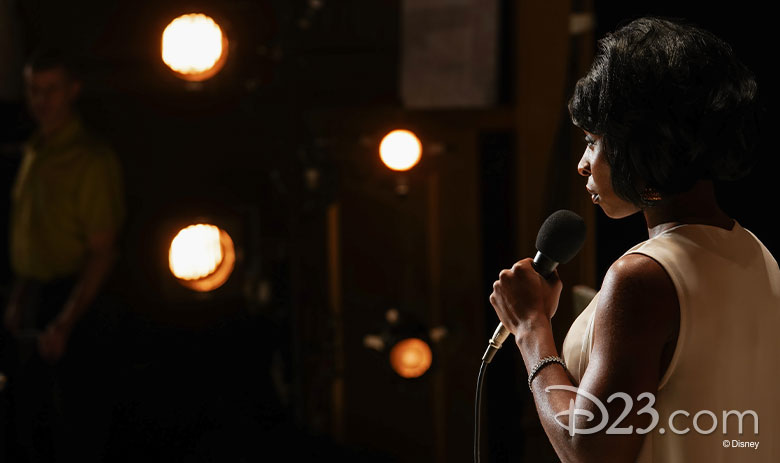 Erivo focused on being true to the patterns and pacing of Franklin's performance, rather than trying to deliver a sound-alike performance.
"There are technical things that [Franklin] does that I may not do. There are certain vowel sounds that she makes that are like wider and it changes as she gets older. When she was younger, everything she sings is a lot brighter, and then as she gets older it gets sort of breathier and more certain," Erivo explains. She praises Franklin's patience and her tendency to "hang on the note for a little bit." With the help of a vocal coach, Erivo worked to make sure that she followed Franklin's patterns—the "dips and falls" in her vocals. "There's a sort of way that she draws things from note to another. She likes to bend a note often," Erivo says. "And she sings in such a relaxed way, which I've learned to do for myself because it's healthier, but she's a very relaxed singer. No stress on the vocal chords, really and truly. It all sort of falls out of her."
Erivo also studied archival videos of Franklin to get a sense of the Queen of Soul's stage presence during performances, as well as how she presented herself in interviews and with people she knew. "She was not a dancer, yet she had such a groove in her when she does dance and when she does move. She was really one of those singers who could stand and not do anything, but I think she enjoyed herself so much that the movement came from that," Erivo says.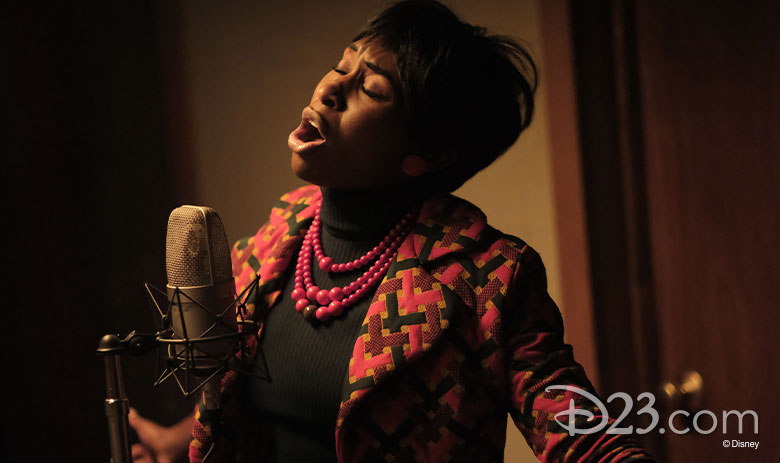 The filmmakers believe that Franklin's genius is universal and still relevant to the world we're living in today.
"I loved reading about how [Franklin] loved her family," Parks says of the extensive research she undertook while writing the show. "She loved her kids and she was incredibly intense about her career. As a woman, I think that's really important to remind ourselves that we can be intense about our career and we can also be intense about our families. I think women have the power to do both of those things." Parks also believes that Franklin would be continuing to use that power and inspire others. "She was outspoken, oftentimes about things that were not necessarily popular politically. She was on the vanguard of some of these political movements. And that's something that I think we as artists today can be proud of and learn from," she says.
"I want everyone to recognize that the definition of a genius can be and is more than the myopic meaning we grew up thinking it is," Hemingway says. "It's also worth noting that geniuses are real people, too. Watching this show will give you the opportunity to see what made Aretha Franklin, Aretha Franklin."