By Beth Deitchman
"Miss Aretha Franklin's genius alchemizes, synthesizes, endures, unites," said Genius: Aretha executive producer and showrunner Suzan-Lori Parks in a spoken word performance that was part of Thursday night's world premiere for the brand-new season of National Geographic's Emmy® Award-winning series. The Queen of Soul's power to unite was affirmed during the virtual event that featured Cynthia Erivo, the Oscar®-nominated and Tony®, Emmy, and Grammy® Award-winning actress and singer who stars in the series as Franklin; Courtney B. Vance, who plays Aretha's father, Reverend C.L. Franklin; executive producer Brian Grazer; members of the talented Genius: Aretha cast; and other soulful musicians who paid tribute to Franklin's genius as a performer and an outspoken civil rights advocate.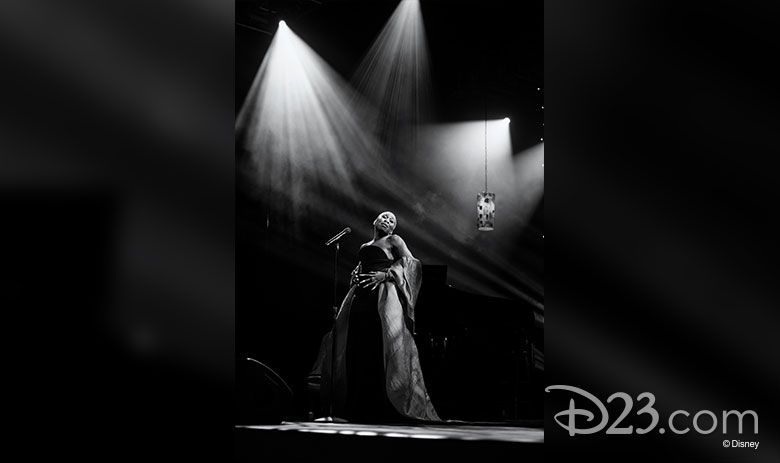 Those in attendance were among the first to watch the inaugural episode of Genius: Aretha, which premieres Sunday, March 21 (9/8 c), with double-stacked episodes over four consecutive nights. The premiere episodes will be available the following day on Hulu, with all eight episodes available for streaming by Thursday, March 25—which happens to be Aretha Franklin's birthday.
From 20th Television and Imagine Television, the third season of the Genius series will explore Aretha Franklin's musical genius and incomparable career, as well as the immeasurable impact and lasting influence she has had on music and culture around the world. Franklin was a gospel prodigy, an outspoken civil rights champion and widely considered the greatest singer of the past 50 years, receiving countless honors throughout her career. Genius: Aretha is the first-ever, definitive and only authorized scripted series on the life of the universally acclaimed Queen of Soul.
"This series has been a labor of love for everyone involved," Grazer emphasized, kicking off an evening bookended by Franklin's music, beginning with heartfelt performances from artists such as trumpeter Marquis Hill, the Detroit Youth All-Star Choir, and Genius: Aretha cast members Antonique Smith (who plays Franklin's mother, Barbara) and Patrice Covington and Rebecca Naomi Jones (who portray her sisters); and ending with an exclusive concert by Erivo, performing at Los Angeles' Greek Theatre.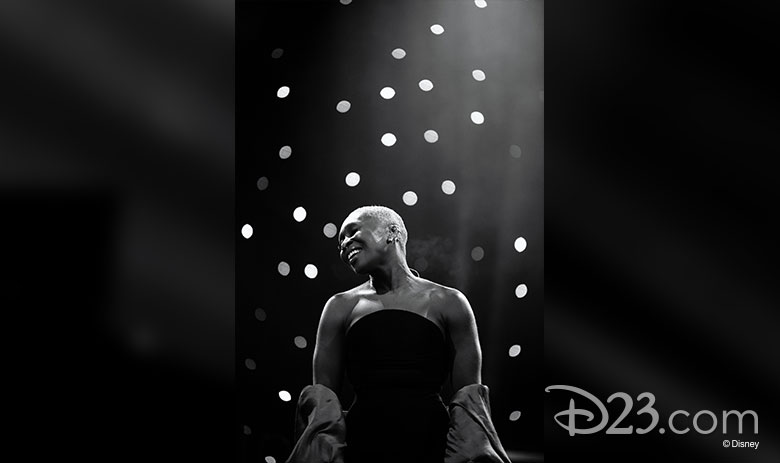 "In Genius: Aretha, we witness the story of Miss Franklin's life. The bedrock underneath the firmament of her stardom. The things she endured and the ways in which she triumphed," Parks shared in her stirring monologue, saluting Franklin as "Black, American, soul sister, mother, musician, church woman, Queen of Soul," who "didn't just shut up and sing. She learned from the greats and then she made her own glory."
Introducing his talented co-star, who embodied the Queen of Soul on screen and dominated the stage at the Greek during her performance of four Franklin songs, Vance said, "Cynthia Erivo is phenomenal. That voice in that small frame is so powerful; there's an unlimited wealth of talent within her. It was a pure joy to be able to witness Cynthia's tremendous vocal talents on set. She literally took our breath away."
Erivo performs many of Franklin's most iconic songs in Genius: Aretha's eight episodes, and during the world premiere she delivered powerful renditions of "Don't Play that Song," "Border Song," "Pastoral Overture," and "You're All I Need to Get By." Erivo shared, "This has been one of the greatest honors in my life to play Miss Aretha Franklin, whose music changed the world, changed the way I sing music." She urged viewers to take a minute after the premiere event, switch on their favorite song, and sing along; "because I know when I listen to [Franklin's] music, it makes me feel good," she said, moving effortlessly between speech and song.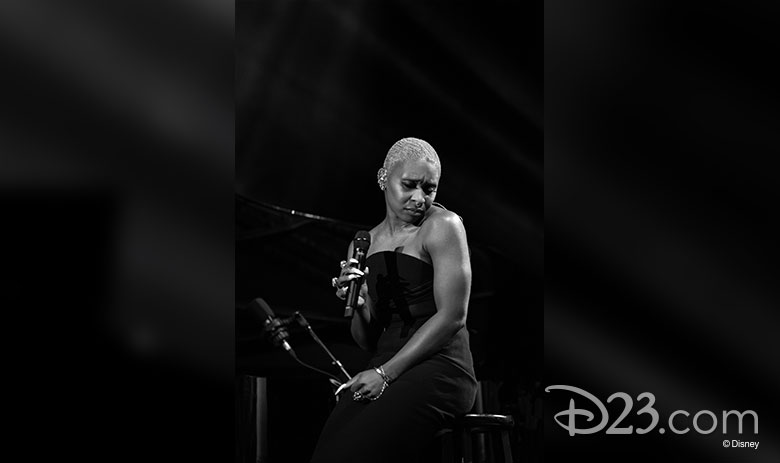 Genius: Aretha also stars Malcolm Barrett as Ted White, Franklin's first husband and business manager; David Cross as legendary music producer Jerry Wexler, who guided Franklin as she developed into a confident singer and commercial success; Patrice Covington and Rebecca Naomi Jones as Erma and Carolyn Franklin, respectively, Aretha's sisters and frequent background singers, who supported and collaborated with their famous sibling; Steven Norfleet as older brother Cecil Franklin, who stepped in as Aretha's manager following her divorce from Ted White; veteran actress Pauletta Washington as Aretha's nurturing and loving paternal grandmother, Rachel; Omar J. Dorsey as James Cleveland; Marque Richardson as King Curtis, Kimberly Hébert Gregory as Ruth Bowen; and introducing Shaian Jordan as young Aretha Franklin, aka Little Re.
Executive producers include Grazer and his Imagine Entertainment partner, Ron Howard; Parks; Emmy, Golden Globe and BAFTA TV Award winner Anthony Hemingway, who also serves as director; as well as legendary hit-record producer Clive Davis and Atlantic Records chairman and CEO Craig Kallman. Imagine's Anna Culp also serves as executive producer, and Peter Afterman is producer. Returning executive producers include Francie Calfo, Ken Biller, Gigi Pritzker and Rachel Shane, and Sam Sokolow.
"I'm excited for viewers to go on this journey," Vance stressed in the premiere event. "Our series is all about soul, and tonight we are honoring the life, legacy, and soul of Aretha Franklin. Miss Aretha Franklin is deserving of every single celebration of her life that the world can offer."