By Courtney Potter
On November 25, 1992, audiences first met a smart, scrappy street rat; a headstrong yet kind princess; and a Genie with a hilariously kinetic energy that could probably be seen from space. Take those characters, mix in some ultra-memorable songs from the likes of Disney Legends Alan Menken, Howard Ashman, and Sir Tim Rice, and you get Disney's iconic animated hit Aladdin—celebrating its 28th anniversary this week!
Directed by Ron Clements and John Musker—collectively and colloquially known as Ron & John—Aladdin went on to become the highest-grossing animated film to date. Two Oscars®, two sequels, an animated TV series, a Broadway musical, and a 2019 live-action retelling later, and Aladdin remains one of Ron & John's most enduring works.
But as die-hard fans know, the pair's animated directorial efforts go way, way deeper than just Aladdin. They're responsible for the film that kicked off Disney's "animation renaissance" of the 1990s—The Little Mermaid—as well as one of its most recent hits, Moana… and a whole lot of incredible work in between. And this Thanksgiving week, in honor of Aladdin's anniversary, we're giving thanks that so many of Ron & John's films are available for streaming on Disney+. If you need a refresher course in all things Clements and Musker, or if you'd like to add some extra fun to your holiday streaming playlist, read on. (The films are presented in chronological order; there's no other way to rank them, because they're all fantastic!)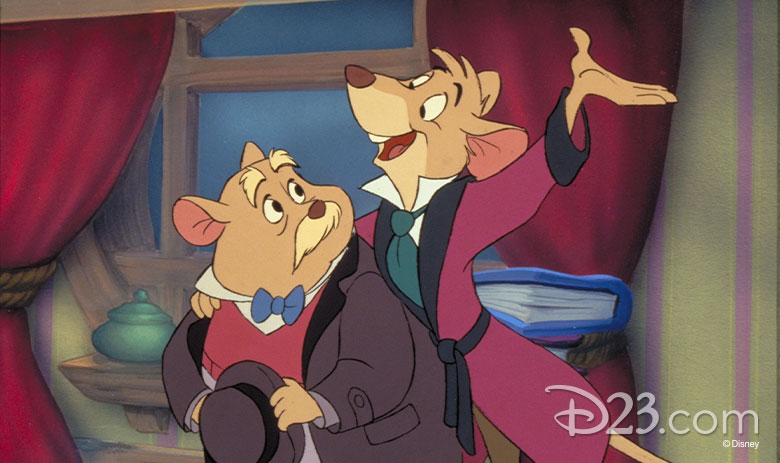 The Great Mouse Detective
Ron & John's directorial debut was this adorable 1986 animated caper based on Eve Titus' children's book (itself based loosely on the adventures of noted sleuth Sherlock Holmes). Basil of Baker Street (voice of Barrie Ingham) is a brainy, resourceful mouse who's called upon to search for Flaversham, a kidnapped toy maker being forced to make a robot replica of the Queen for the evil Ratigan (voice of Vincent Price). Basil, aided by the intrepid Dr. Dawson (voice of Val Bettin), helps the toy maker's daughter search for her father. Can they foil Ratigan's nefarious plot and save the Queen before it's too late?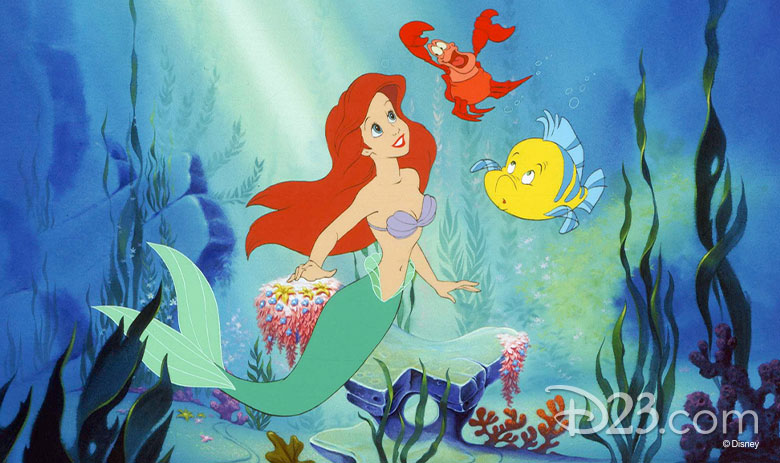 The Little Mermaid
In case you've just returned from an extended 30-year sojourn on Mars, here's some info on the film that really put Ron & John on the map: Released in November 1989, The Little Mermaid follows Ariel (voice of future Disney Legend Jodi Benson), a young mermaid who is endlessly fascinated with the human world. Defying her father—and ignoring his crabby emissary, Sebastian (voice of Samuel E. Wright)—Ariel winds up saving a handsome prince (voice of Christopher Daniel Barnes) from a storm—and falls head over heels in love. Enter Ursula the sea witch (voice of Pat Carroll, in a legendary turn), who exploits Ariel's dream of "where the people are" by granting her wish to be human… in exchange for her beautiful voice! Adventure, intrigue, and several amazing songs by future Disney Legends Alan Menken and Howard Ashman ensue.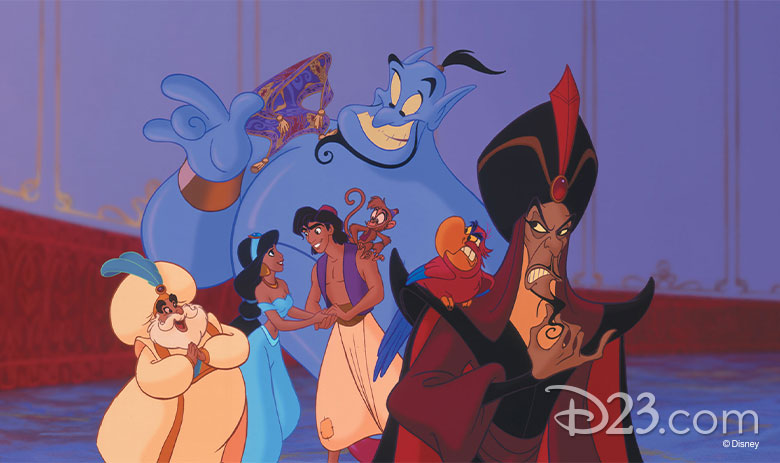 Aladdin (1992)
During production on The Little Mermaid, Ashman proposed the idea of adapting the story of Aladdin and his magical, wish-granting lamp—first told in a collection of Middle Eastern and South Asian stories known as One Thousand and One Nights—as an animated musical to the Disney powers-that-be. Ashman himself wrote an initial treatment, and collaborated on six songs for the film with Menken, including "Arabian Nights," "Friend Like Me," and "Prince Ali." After Ashman's untimely death in 1991, Tim Rice came on board to write some additional songs, including future Oscar winner "A Whole New World." Disney's Aladdin was released 28 years ago this week, and features the voices of Scott Weinger, future Disney Legend Linda Larkin, and Jonathan Freeman (who'd go on to reprise his role as evil vizier Jafar in the 2014 Broadway musical); the singing voices of Brad Kane and future Disney Legend Lea Salonga; and—perhaps most notably—an incredible performance by the late, great Robin Williams as the Genie.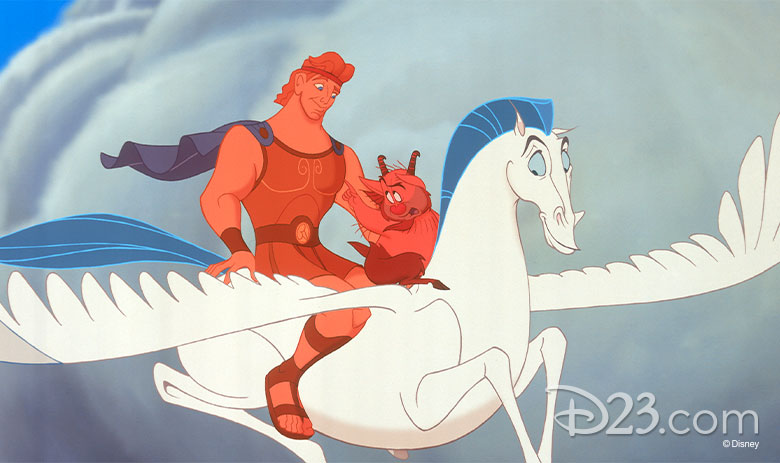 Hercules
Released in 1997, this next Ron & John effort follows Hercules, the mighty son of Zeus and Hera, as he's taken—as a baby—from his Mount Olympus by Hades, the god of the Underworld. Unfortunately for Hades, his two bone-headed sidekicks bungle the mission by not giving Hercules the final drop of a special potion… which leaves the infant with god-like strength, but human mortality. As Hercules grows up, he discovers the truth about his origins and sets out to prove himself a true hero. The starry voice lineup for Hercules includes Tate Donovan as the titular hero, Susan Egan (who'd go on to originate the roll of Belle in Disney Theatrical's stage version of Beauty and the Beast), Danny DeVito, James Woods, Charlton Heston, Bobcat Goldthwait, Roger Bart, Hal Holbrook, and Barbara Barrie.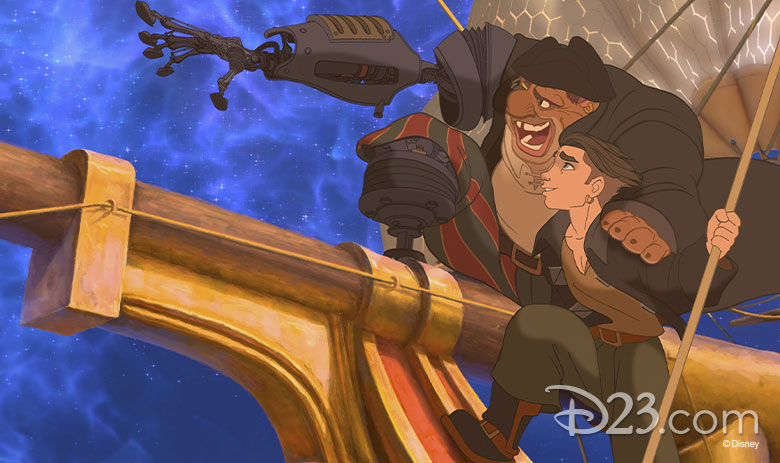 Treasure Planet
Ron & John's 2002 effort was Oscar-nominated for Best Picture and tips its proverbial hat to Robert Louis Stevenson's iconic Treasure Island. Fifteen-year-old Jim Hawkins (voice of Joseph Gordon-Levitt) finds himself on an amazing journey across a fantasy universe as cabin boy aboard a fantastical solar galleon, the RLS Legacy. Befriended by the ship's cyborg cook John Silver (voice of Brian Murray), Jim learns all about how to become a capable "spacer"—and as the story unfolds, he and the all-alien crew battle supernovas, black holes, and space storms. But Jim discovers his trusted mentor Silver is actually a conniving pirate with mutiny in mind!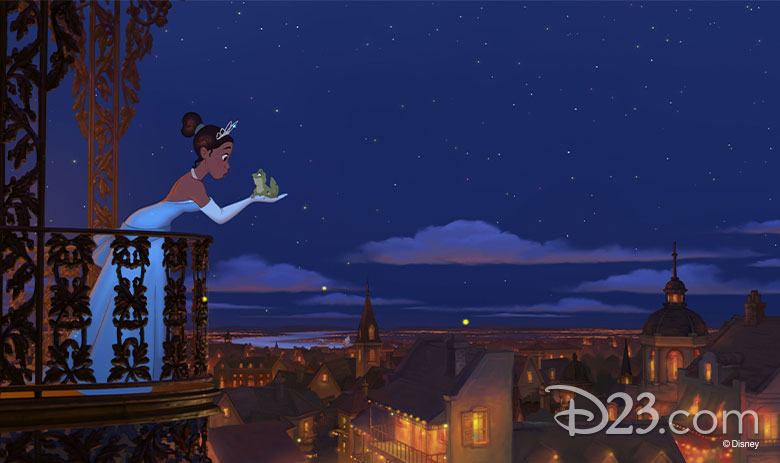 The Princess and the Frog
Created using traditional animation techniques, Ron & John's lush, Oscar-nominated hit first captivated audiences this very week in 2009… In jazz-fueled 1920s New Orleans, a young woman named Tiana (voice of future Disney Legend Anika Noni Rose) dreams of opening her own restaurant. Meanwhile, Prince Naveen of Maldonia (voice of Bruno Campos) comes to town, looking to better his financial situation by marrying rich—and Tiana's childhood friend Charlotte (voice of Jennifer Cody) is the perfect candidate. But Naveen is swindled by the evil Dr. Facilier (voice of Keith David)—who turns him into a frog and plans to make off with Charlotte's family fortune himself. At a masquerade ball, amphibian Naveen convinces Tiana to kiss him to break the spell… but instead, she's turned into a frog, too! What follows is a mystical adventure through the Louisiana bayou, before spells are vanquished and love wins the day.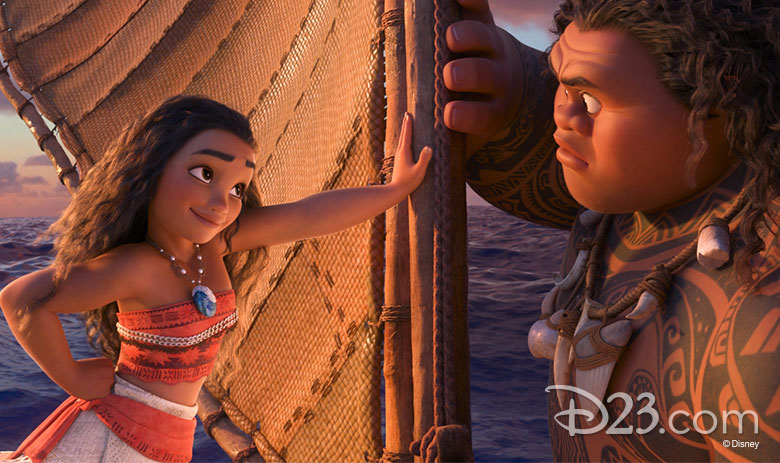 Moana
Ron & John's most recent success is 2016's Oscar-nominated Moana, in which an adventurous teenager (voice of Auli'i Cravalho) sails out on a daring mission to save her people. During her journey, she meets the once-mighty demigod Maui (voice of Dwayne Johnson), who guides her in her quest to become a master wayfinder. Together they sail across the open ocean, encountering enormous monsters and impossible odds. Along the way, Moana fulfills the ancient quest of her ancestors and discovers the one thing she has always sought: her own identity. The film features memorable music from Lin-Manuel Miranda (whose "How Far I'll Go" was also Oscar-nominated, for Best Song), Opetaia Foa'i, and Mark Mancina.