By D23 Team
Calling all of Bachelor Nation, it's time to finally answer the question: What does Colton have to lose? The new year marks a new beginning for The Bachelor and Colton Underwood, who embarks on the journey of a lifetime to find his perfect match this Monday, January 7, with a live, three-hour premiere airing on ABC (8–11 p.m. EST).
This season, 30 bachelorettes will look to capture the Bachelor's heart as the 23rd edition of the hit series begins, and over the course of the season, fans can look forward to celebrity appearances by super Bachelor fan couples Megan Mullally and Nick Offerman and Terry and Rebecca Crews, as well as guest spots from actor-comedian Billy Eichner and comic actor Fred Willard.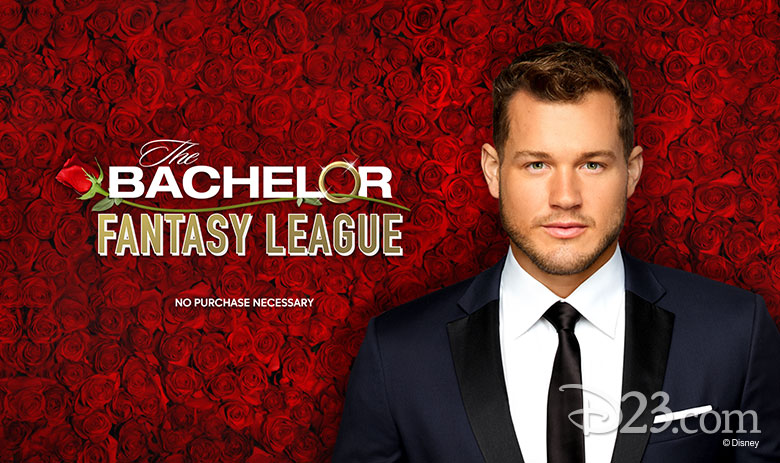 The game that captured the hearts of Bachelor Nation is back with all-new game play! Fans can now visit ABC.com/BFL, the ABC App and the ESPN Fantasy App to play The Official Bachelor Fantasy League, which allows players to compete with family, friends, and the rest of #BachelorNation by building a weekly lineup of Bachelorettes based on weekly categories ranging from who gets a rose to who kisses Colton. The Bachelor Fantasy League sweepstakes is open to legal U.S. residents, 18 or older. No purchase is necessary to play. See official rules at ABC.com/BFL for full details and set your lineup today!
Chris Harrison, who returns as host, chats with Colton ahead of his journey. They discuss the backlash he received after he was announced as the new Bachelor, his feelings about becoming a husband, and the daunting prospect of getting to know 30 smart, beautiful women—all at the same time.
Of course, the Bachelor isn't the only one who is anxious. Each of these eager, accomplished women wants to make a lasting first impression on the man who may become her future husband. Once the Bachelor enters the mansion, all bets are off and the race to find love is on. The limo exits and introductions are only the beginning of a night Colton isn't likely to forget. From being swept away by a very assertive woman, to being surprised at how much chemistry he feels with some of the women, to a couple of kisses, it's the beginning of an epic journey.
By the end of the evening, 23 bachelorettes will remain to embark on wild romantic adventures with Colton around the world—including fabulous locales that include Singapore, Thailand, Vietnam, Portugal, and even Colton's hometown of Denver, Colorado—as they vie to become the love of his life.
This season will also feature special appearances from familiar famous faces, who also happen to be Bachelor fans. Megan Mullally and Nick Offerman—a blissfully wedded couple themselves—offer unconventional advice and unusual performance tips to a group of the women who must share their personal stories with Colton about their "firsts." Actor/comedian Billy Eichner presides over a fierce summer camp-type competition as some of the bachelorettes relive their childhoods. Terry and Rebecca Crews put a group of powerful and passionate women through the "Bachelor Strongest Woman" competition, while Chris Harrison and Fred Willard provide the play-by-play. Music fans can also keep an ear out for performances by up-and-coming country star Tenille Arts and country superstar Brett Young later in the season.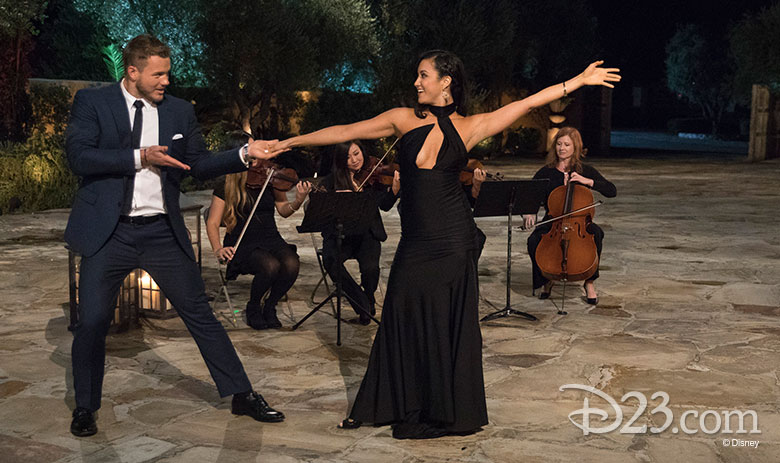 Before the first rose, meet the 30 women who hope to capture Colton's heart:
Alex B., 29, a dog rescuer from Vancouver, British Columbia, Canada
Alex D., 23, a sloth from Boston, Massachusetts
Angelique, 28, a marketing salesperson from Hamilton, New Jersey
Annie, 23, a financial associate from New York, New York
Bri, 24, a model from Los Angeles, California
Caelynn, 23, Miss North Carolina 2018 from Charlotte, North Carolina
Caitlin, 25, a realtor from Toronto, Ontario, Canada
Cassie, 23, a speech pathologist from Huntington Beach, California
Catherine, 26, a DJ from Ft. Lauderdale, Florida
Courtney, 23, a caterer from Atlanta, Georgia
Demi, 23, an interior designer from Red Oak, Texas
Devin, 23, a broadcast journalist from Medford, Oregon
Elyse, 31, a makeup artist from Soldotna, Alaska
Erika, 25, a recruiter from Encinitas, California
Erin, 28, Cinderella from Plano, Texas
Hannah B., 23, Miss Alabama 2018 from Tuscaloosa, Alabama
Hannah G., 23, a content creator from Birmingham, Alabama
Heather, 22, never been kissed from Carlsbad, California
Adrianne "Jane," 26, a social worker from West Hollywood, California
Katie, 26, a medical sales representative from Sherman Oaks, California
Kirpa, 26, a dental hygienist from Whittier, California
Laura, 26, an accountant from Dallas, Texas
Nicole, 25, a social media coordinator from Miami, Florida
Nina, 30, a sales account manager from Raleigh, North Carolina
Onyeka, 24, an IT risk consultant from Dallas, Texas
Revian, 24, an esthetician from Santa Monica, California
Sydney, 27, an NBA dancer from New York, New York
Tahzjuan, 25, a business development associate from Castle Pines, Colorado
Tayshia, 28, a phlebotomist from Corona Del Mar, California
Tracy, 31, a wardrobe stylist from Los Angeles, California
As Colton's journey continues across the globe, relationships have a chance to flourish and more surprises await the unsuspecting Bachelor behind every petal. Will he open his heart and find the woman of his dreams who will love him back? We, for one, will be tuning in this Monday night to find out.