By Victoria Hunt
It's hard to believe that Spider-Man has been saving the streets of New York City for 60 years already! What better way to celebrate than by bingeing each of Peter Parker's many feature films and series available on Disney+ and Hulu.
D23 has compiled a comprehensive watch list to guide you through this momentous—and spidey—occasion.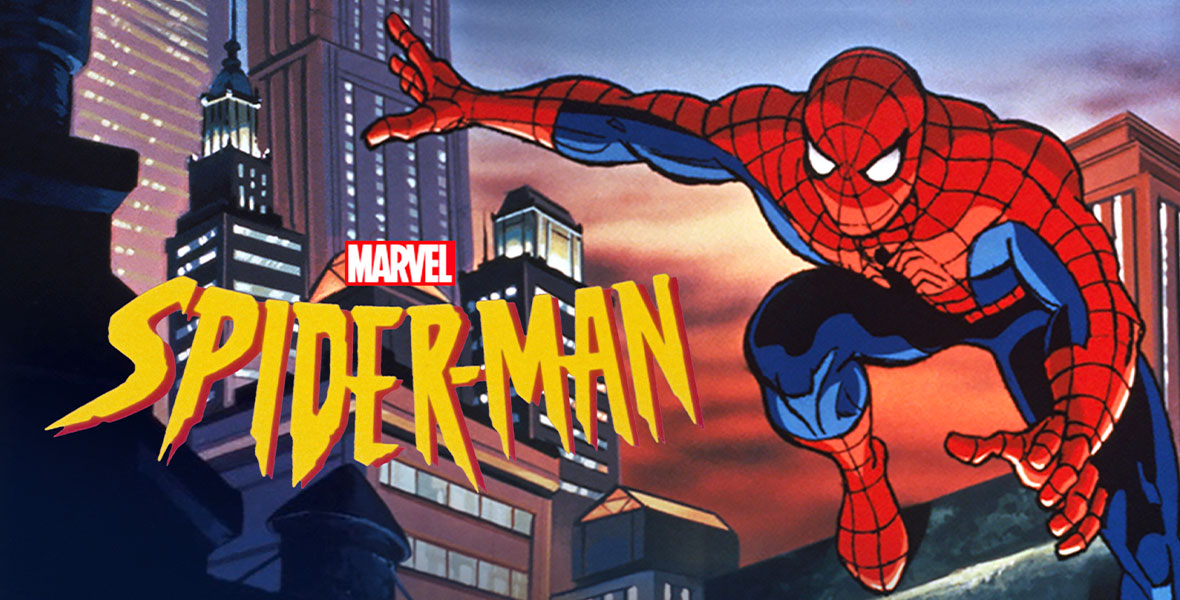 Spider-Man: The Series (1994–1997)
We're kicking off our list with a classic. If you were a kid in the '90s, you probably couldn't wait for each new episode of Marvel's animated series Spider-Man. Travel back in time with this nostalgic show available on Disney+.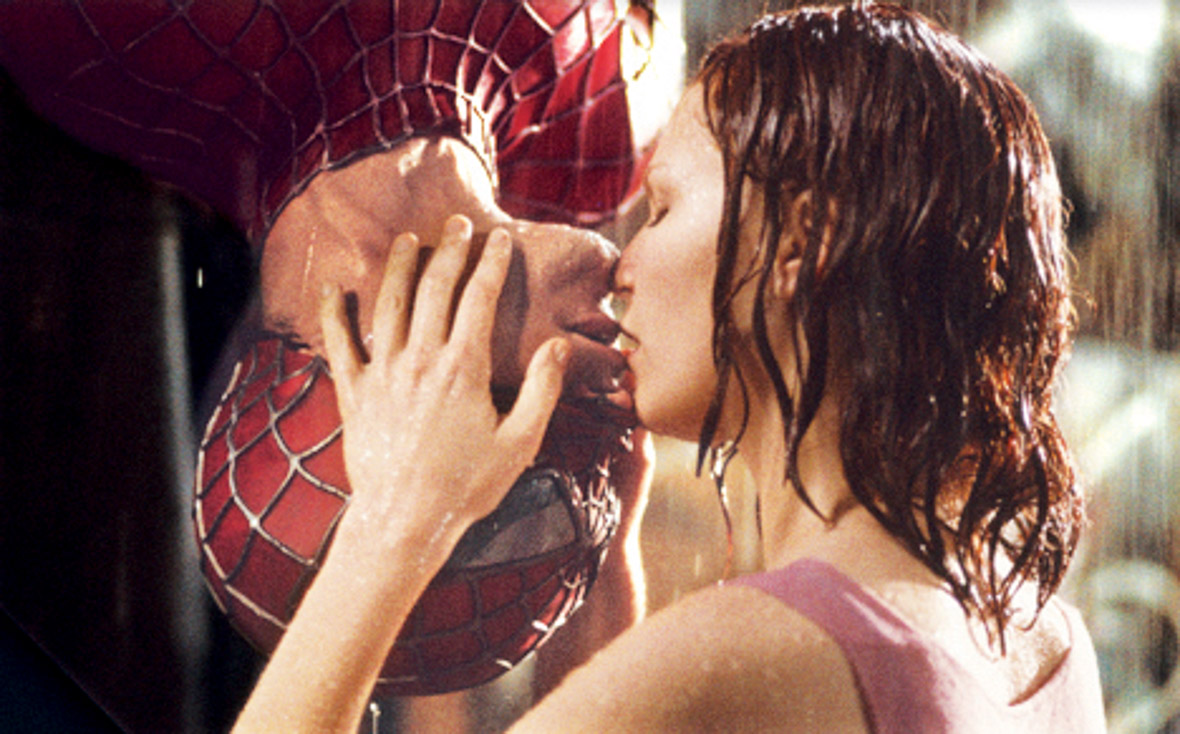 Spider-Man (2002)
How has it really been 20 years since Marvel first introduced us to Tobey Maguire? Spider-Man launched the Super Hero into a new stratosphere of popularity and will always hold a special place in our hearts. The cast also features Kirsten Dunst, Willem Defoe, and James Franco.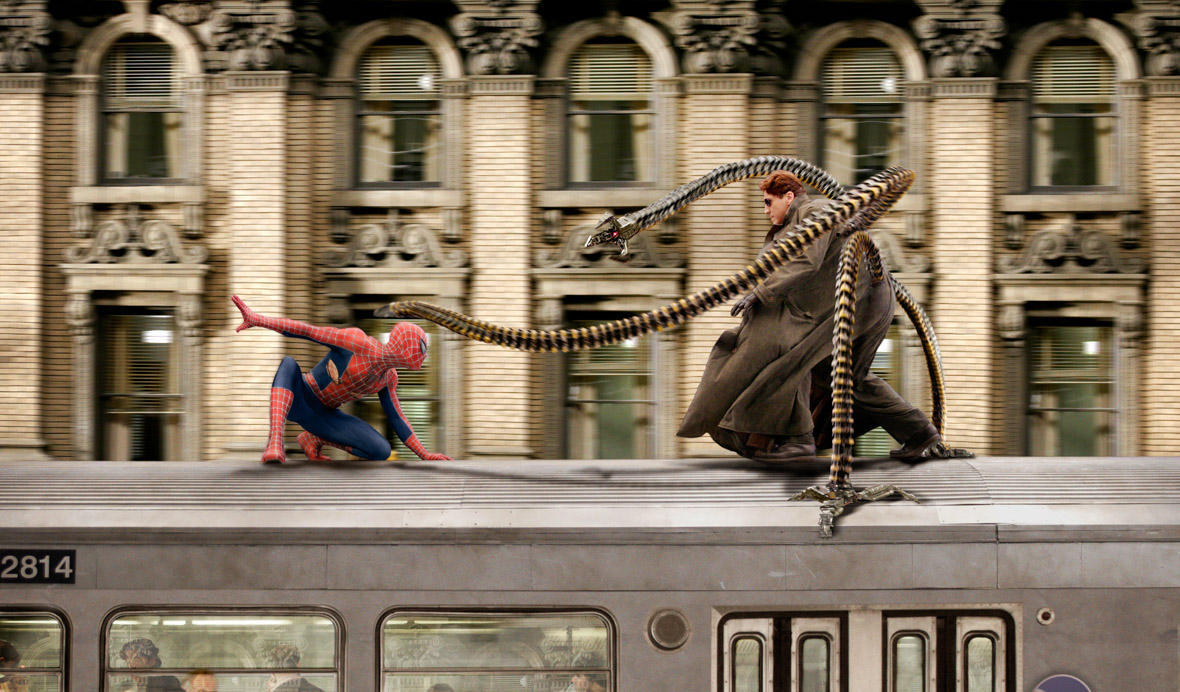 Spider-Man 2 (2004)
Spider-Man continues his battles with evil in this sequel. Thinking his life is over, with Mary Jane in love with someone else, he must put that aside to fight the twisted scientist Dr. Otto Octavius (Alfred Molina).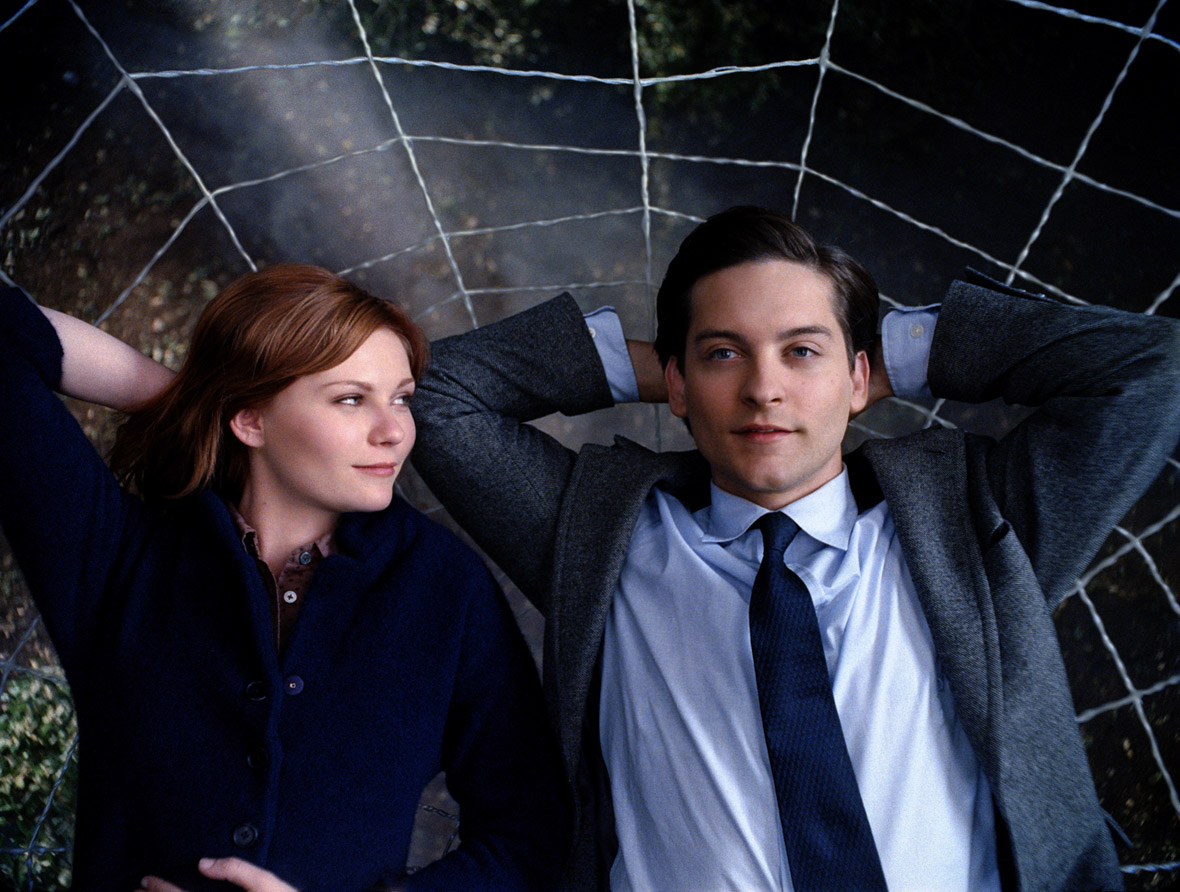 Spider-Man 3 (2007)
When Harry Osborn (James Franco) turns against Peter Parker, Peter's world is once again turned upside down. How will he confront the New Goblin—and an assortment of other villains—and avenge his uncle's death?
Ultimate Spider-Man (2012–2016)
Drake Bell stars as the voice of Spider-Man in this animated series, in which Peter Parker fights crime with a team of fellow teenage Super Heros.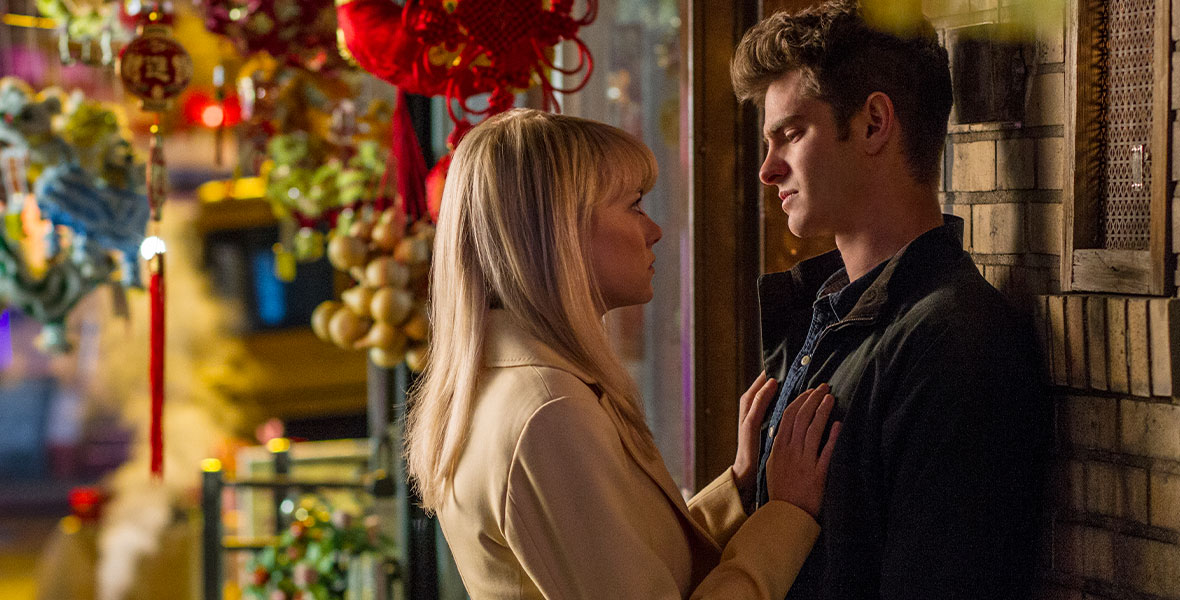 The Amazing Spider-Man 2 (2014)
Marvel fans were introduced to an all-new Spider-Man cast in The Amazing Spider-Man (2012), featuring the talents of Andrew Garfield, Emma Stone, and Sally Field. In this sequel, Peter Parker (Garfield) confronts both the Green Goblin (Dane DeHaan) and Electro (Jamie Foxx). Available on Hulu with a Starz subscription.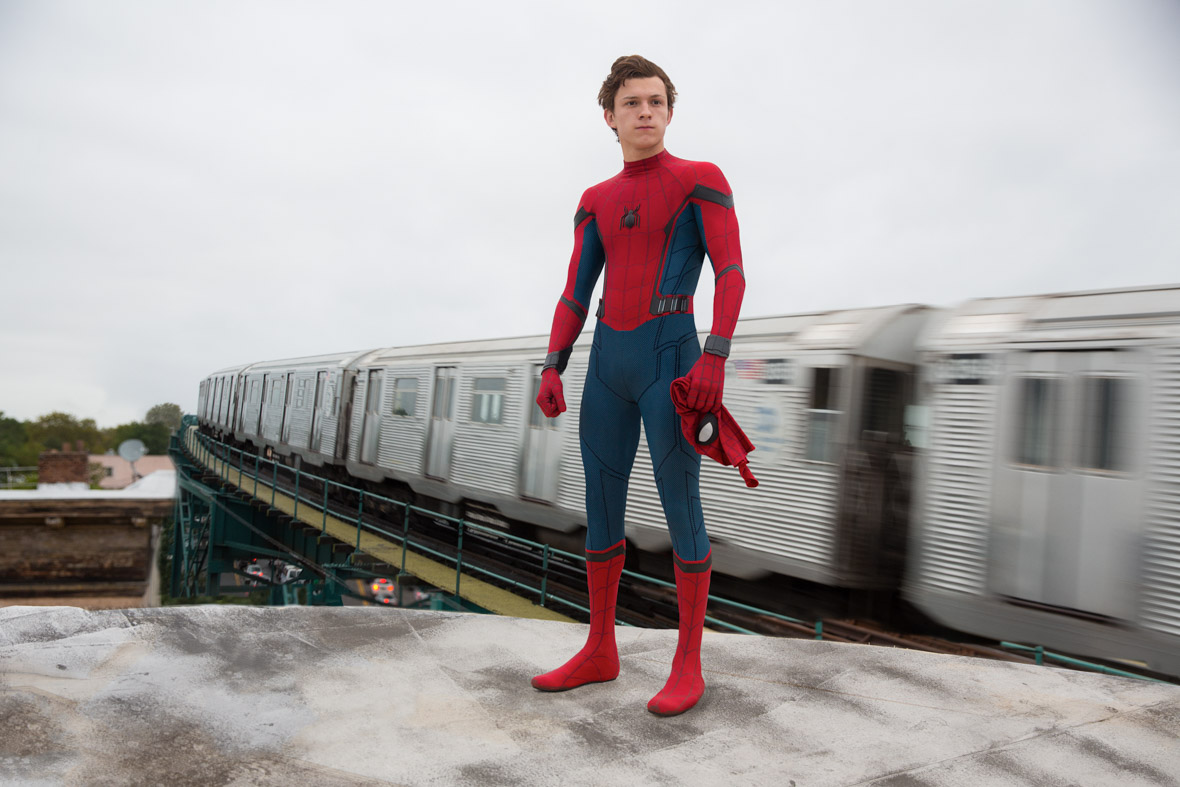 Spider-Man: Homecoming (2017)
Tom Holland and Zendaya star in the newest series of Spider-Man films. Under the mentorship of Tony Stark (Robert Downey Jr.), Peter must put his teenage life aside when the Vulture (Michael Keaton) threatens to separate him from everything he loves. Available on Hulu with a Starz subscription.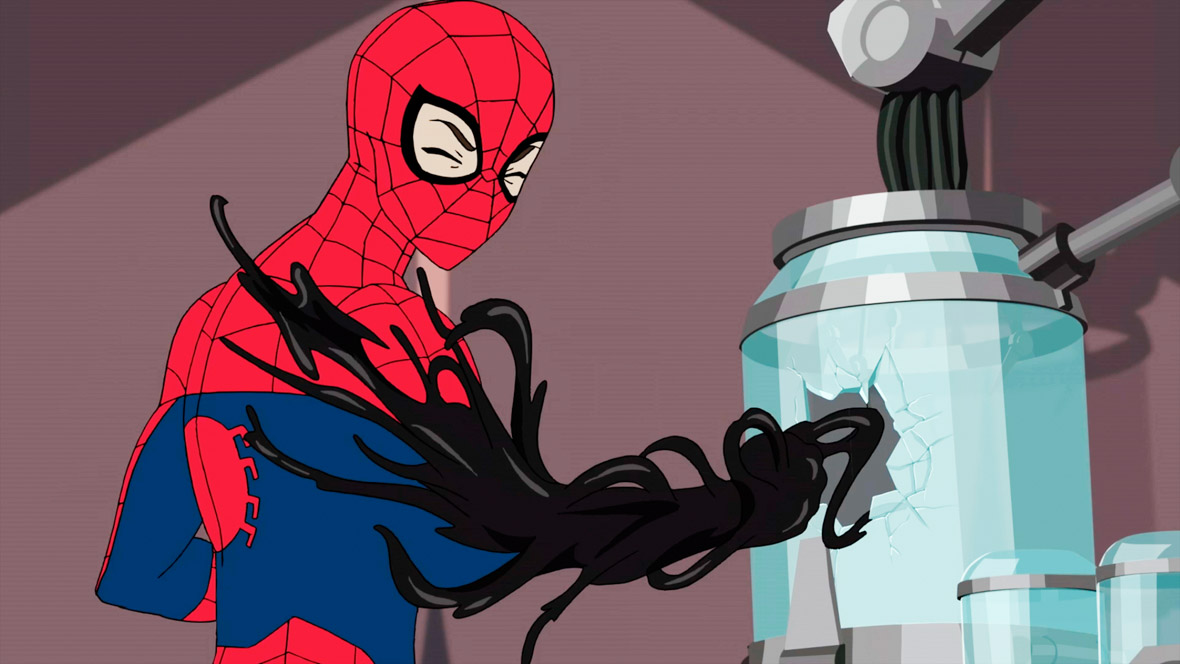 Marvel's Spider-Man (2017–2020)
Peter Parker is not only taking on the role of a Super Hero but also navigating life as the new kid in high school in this most recent animated Spider-Man series.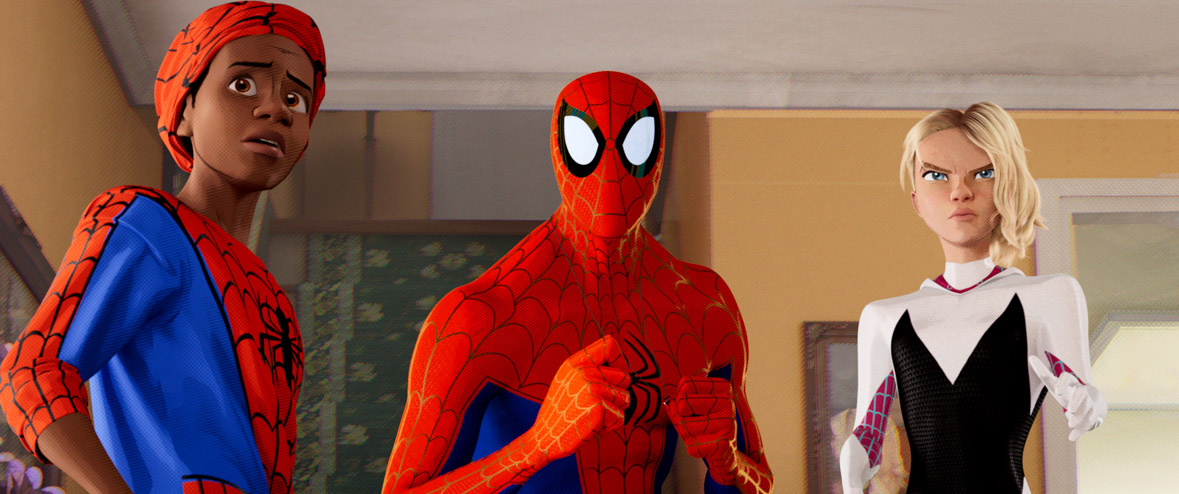 Spider-Man: Into the Spider-Verse (2018)
This animated feature film takes on the Multi-Verse, with teenager Mile Morales (voiced by Shameik Moore) becoming Spider-Man after the death of Peter Parker (voiced by Chris Pine). He is joined by various Spider heroes from other dimensions in a team effort to stop Wilson "Kingpin" Fisk (voiced by Liev Schreiber) from destroying the barriers between universes. Available on Hulu with a Starz subscription.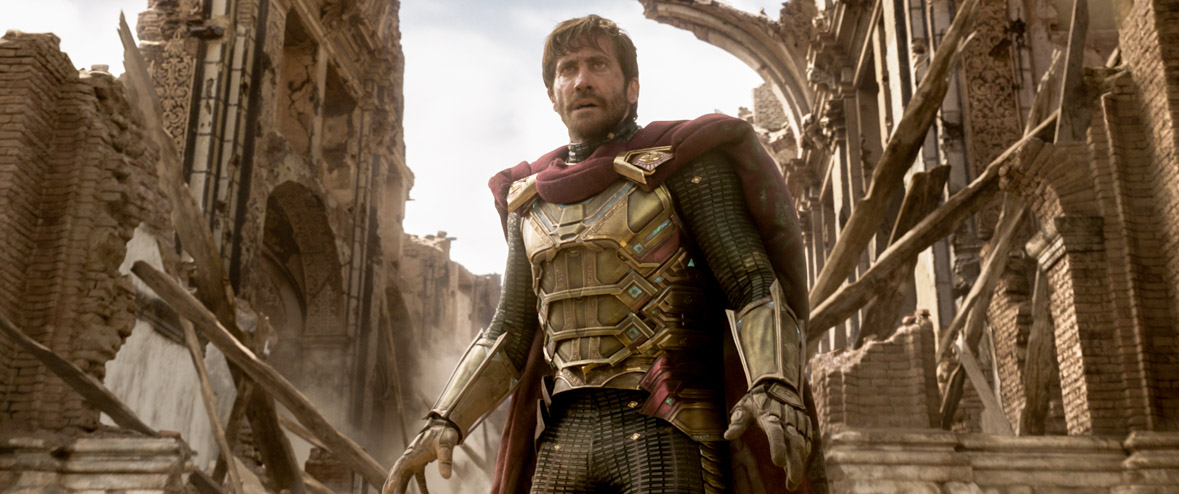 Spider-Man: Far From Home (2019)
Jake Gyllenhaal joins Tom Holland and Zendaya in the second installment of the latest Spider-Man films. Just when Peter Parker thought he could take a break, Nick Fury (Samuel L. Jackson) requires his help as havoc wreaks across the globe. Available on Hulu with a Starz subscription.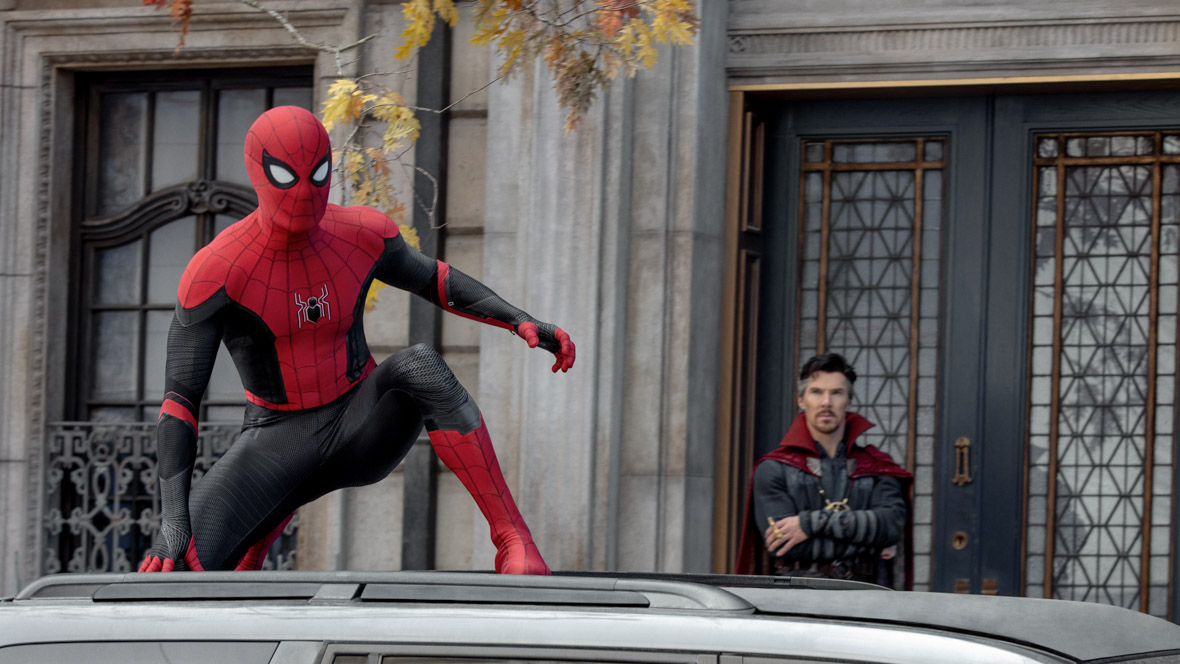 Spider-Man: No Way Home (2021)
Spider-Man can no longer hide behind his mask now that the world knows his true identity. In this film, Peter acquires a little help from his old friend Doctor Strange. Available on Hulu with a Starz subscription.