By Francesca Scrimgeour
On Friday, October 19, D23 Gold and Gold Family Members are invited to Lunch with a Disney Legend: Ron Logan at Disney's BoardWalk Inn conference center at Walt Disney World Resort. During the special event, guests can enjoy a three-course luncheon with Ron and ask him about his 23 years at Disney, where he ushered in a new era of live entertainment.
To learn more about Ron, here are seven spectacular facts about his legendary Disney career, creating entertainment spectacles around the world!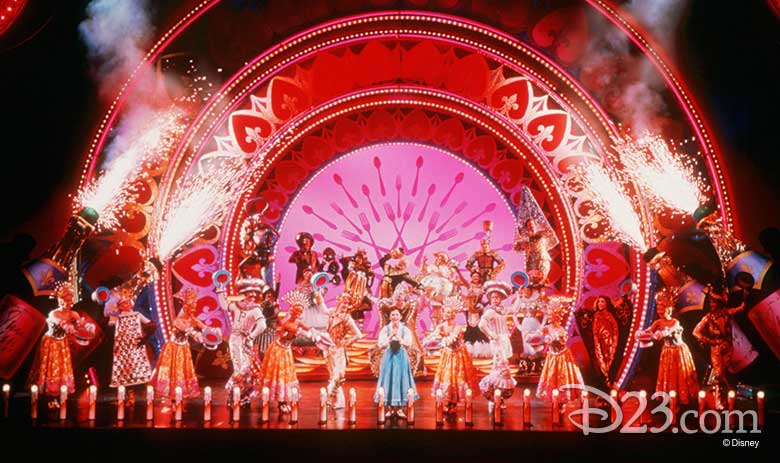 1. Ron helped bring the "tale as old as time" to Broadway!
Building on the success of live theme park stage shows, Ron and his team pitched the idea of a Beauty and the Beast Broadway show to leadership, and the same team that produced the Beauty and the Beast stage show at Disneyland helped to create the Broadway version. They even partnered with the film's screenwriter, Linda Woolverton, and songwriters (and fellow Disney Legends) Tim Rice and Alan Menken, who added to and adapted the classic songs written for the film by Menken and Howard Ashman. This led to the establishment of Walt Disney Theatrical Productions, where Ron served as President for the early years of Disney on Broadway!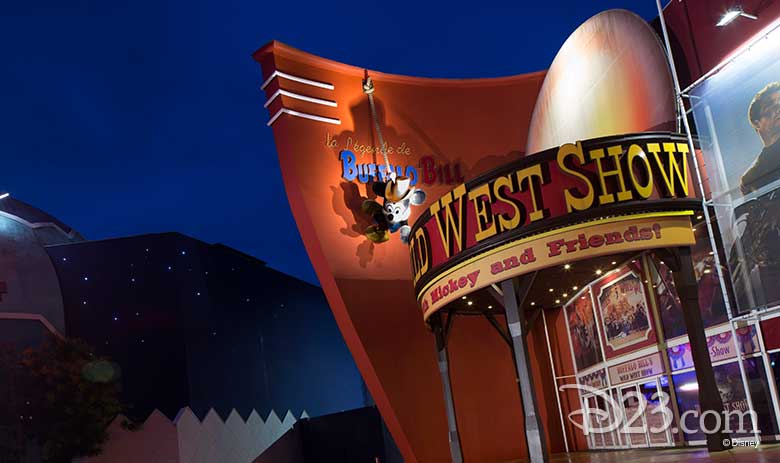 2. Ron brought Western legends to life in France!
When Disney was building a theme park in France, the idea of an epic dinner show separate from the theme park was hatched. Thus, an arena-style dinner show, Buffalo Bill's Wild West Show was created for Disneyland Paris. Ron helped with designing the entire experience, from casting of the actors and actresses, the hearty American-style food service facilities, and the facilities for the animals. The show was such a hit that it still runs today at Disneyland Paris!
3. Walt Disney influenced Ron directly.
Ron had the opportunity to meet Walt Disney three times when he was a college-age trumpet player at Disneyland, and even performed as part of the Disney-produced pageantry for the 1960 Winter Olympics in Squaw Valley, California. One of Ron's fondest early Disney memories includes being a fanfare trumpeter for the Candlelight Processional at Disneyland. In 1968, Ron remembers a technical issue where all the sound and lighting cut off during the show. Narrator Henry Fonda didn't skip a beat, but pulled out a pen light from his coat pocket and continued narrating with his robust, unamplified, voice until the electricity returned. That was a defining moment for Ron, showing him that the show must go on, even when elements beyond the performers' control aren't going according to plan.
4. Ron added a Disney touch to the Super Bowl and the Indy 500!
Ron was involved in many sporting events and festivals around the world, bringing the Disney magic to new and exciting places. Ron aided in the opening ceremony for the Indy 500, and helped with a Disney float for Carnivale in Rio. He had a big role in creating halftime specials for many of the Super Bowls throughout the decades. Super Bowl 2000 was an especially challenging experience due to ice storms in Atlanta. Bringing in a large cast for the show became impossible, so they focused on a smaller cast to give the show a more sophisticated look. The incredible show that resulted was based on the story of the Tapestry of Nations parade that Ron brought to Epcot to celebrate the new millennium.
5. Ron's roots run deep in education.
Ron is currently an associate professor at the University of Central Florida's Rosen College of Hospitality Management, but his education roots reach throughout his Disney career! While he was a music professor at Long Beach City College, he came up with the idea of putting together a two-week pilot program where college-age student musicians would perform on Main Street, U.S.A. at Disneyland. The group eventually became the All-American College Marching Band, an educational program that still exists today, bringing college students from around the United States to perform at Disney's parks!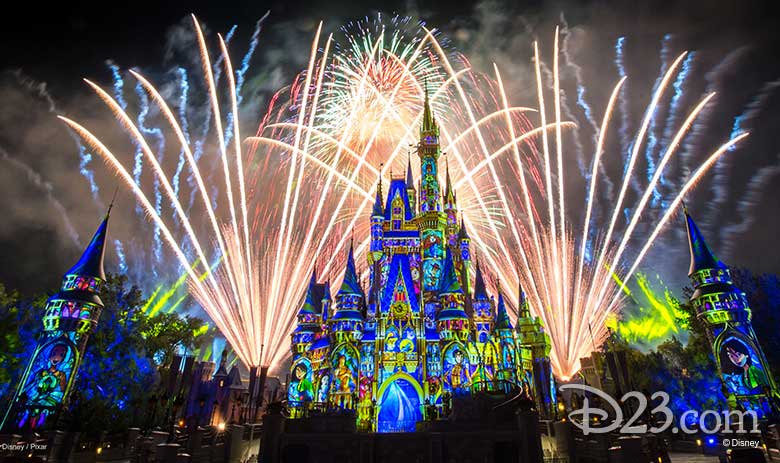 6. Ron took fireworks spectaculars to new heights—literally!
When the first three of the Walt Disney World theme parks were open, launching firework shells to a certain height was unachievable. Ron wanted guests to view fireworks from all three Walt Disney World theme parks, and went to his team to see if they could figure out a way it could be done. They first thought of launching fireworks from helicopters, but they couldn't find any pilots willing to do that! They ended up finding inspiration in the U.S. military, which was using air-launching systems for training purposes. The Disney team went on to develop electronic chips that ignite fireworks at different heights. This allowed the fireworks to not only reach new heights, but also to sync with the music, bringing Ron's vision to a reality!
7. Not every Disney Legend has their own window on Main Street, U.S.A.!
Ron was honored with his very own Window on Main Street, U.S.A. above the Emporium in the Magic Kingdom at Walt Disney World. His window reads, "Main Street Music Co.—Ron Logan—Conductor —Leading the Band into a New Century", which is very fitting, considering his start as a trumpet player in Disneyland! See if you can spot it next time you're there!