By Sarah Sterling
The epic first season of Marvel Studios She-Hulk: Attorney at Law has come to an end, but we are still reeling from all the laughs, fourth-wall breaks, and cameos! The series has been a nonstop joyride through the world of Jen Walters aka She-Hulk, as she balances her career as a top-notch lawyer with her new identity as a Hulk. Along the way there have been so many hilarious and unexpected cameos from Super Heroes, Walt Disney Company employees, and even Muppets!
Here are some of our favorite cameos from She-Hulk: Attorney at Law season 1: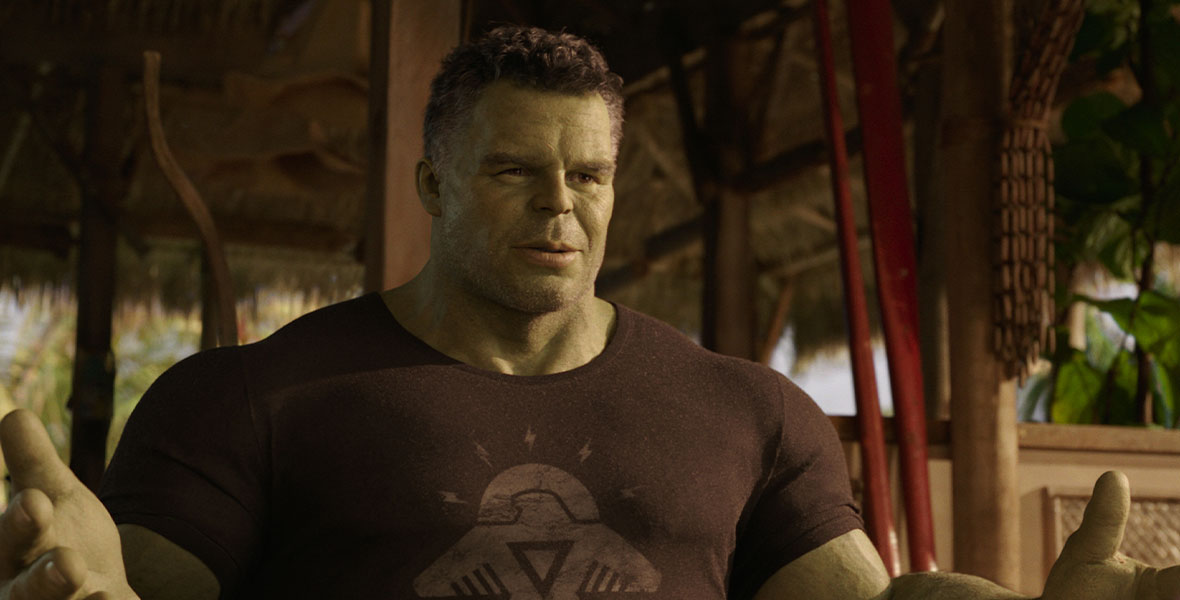 Hulk
Marvel Studios could not tell Jen Walters' story without a dash of our original Incredible Hulk aka Bruce Banner, played by Mark Ruffalo. Bruce is integral to Jen's Super Hero origin story, as he's the whole reason she obtains powers after the cousins get into a car accident. Following a brief training regimen in a custom-built seaside laboratory somewhere in Mexico, Bruce leaves for an unexplained mission on Sakaar. We get one more glimpse of our big green friend in the She-Hulk finale when he arrives to a family gathering with his son, Skaar. We can't wait to find out what that's all about!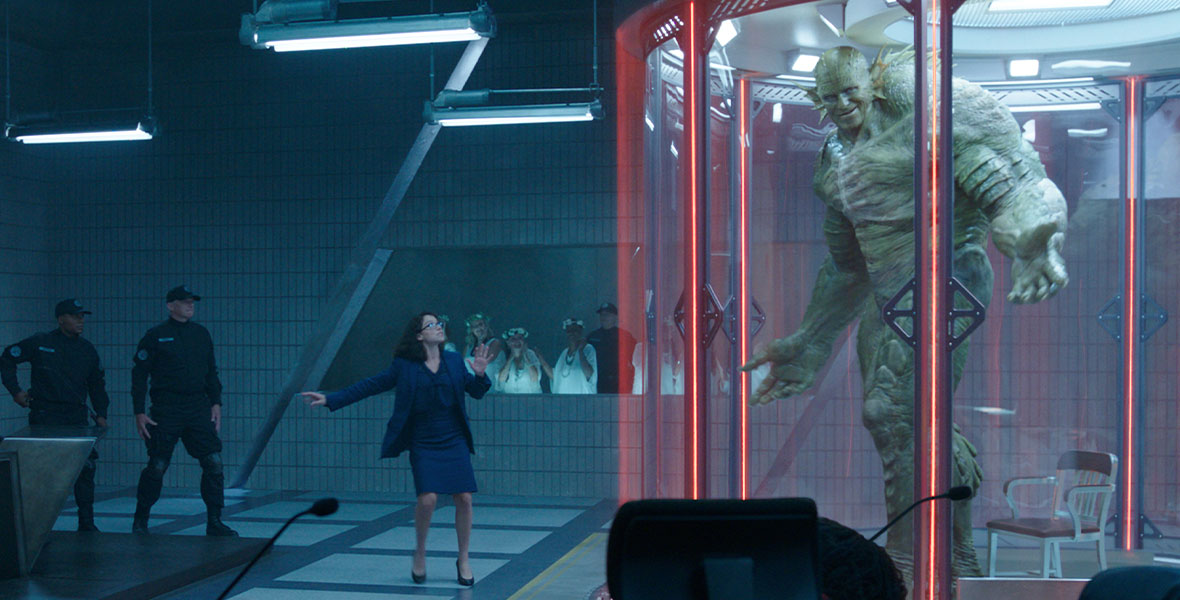 Abomination
Emil Blonsky aka the Abomination first appeared in 2008's The Incredible Hulk. The Abomination is not too different from The Hulk, drawing his power from both an experimental version of the Super Soldier Serum and gamma radiation. When Jen meets Blonsky in She-Hulk, she must not only come to terms with representing someone who not long ago tried to kill her cousin Bruce, but also with the fact that he has practiced intense meditation and self-reflection and is now fully able to control himself from transforming. We loved seeing Blonsky pop back into Jen's life throughout this season as both a challenge and as a friend and mentor.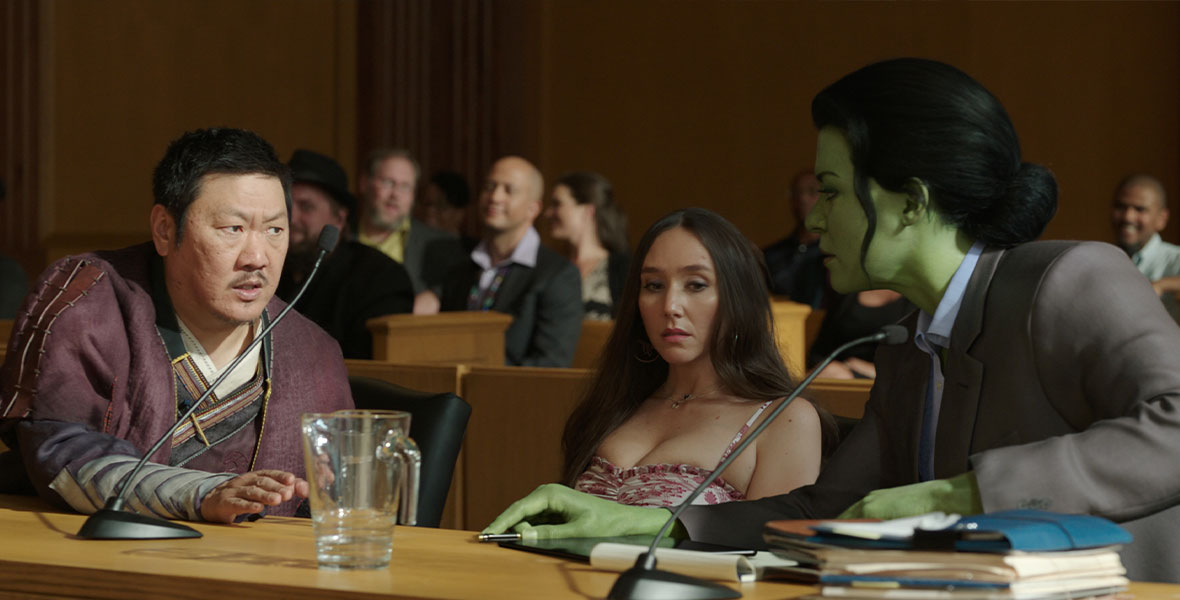 Wong
Essential to Abomination's release from prison was our man, the Sorcerer Supreme himself, Wong—who appears in two episodes of She-Hulk (plus a mid-credits scene in the finale) as a part of Emil Blonsky's trial. He appears in court to explain that he broke Blonsky out of prison so he could fight the Abomination as a part of his training in the Mystic Arts. Later, Wong comes to Jen for help taking down a hack magician who is using the Mystic Arts recklessly and transporting audience members at his shows all over the world, namely to Wong's home of Kamer-Taj. One of these audience members is Madisynn (we know, the "Y" is not where you'd think it would be), who befriends Wong despite being his total opposite in every way. She gives him the nickname "Wongers."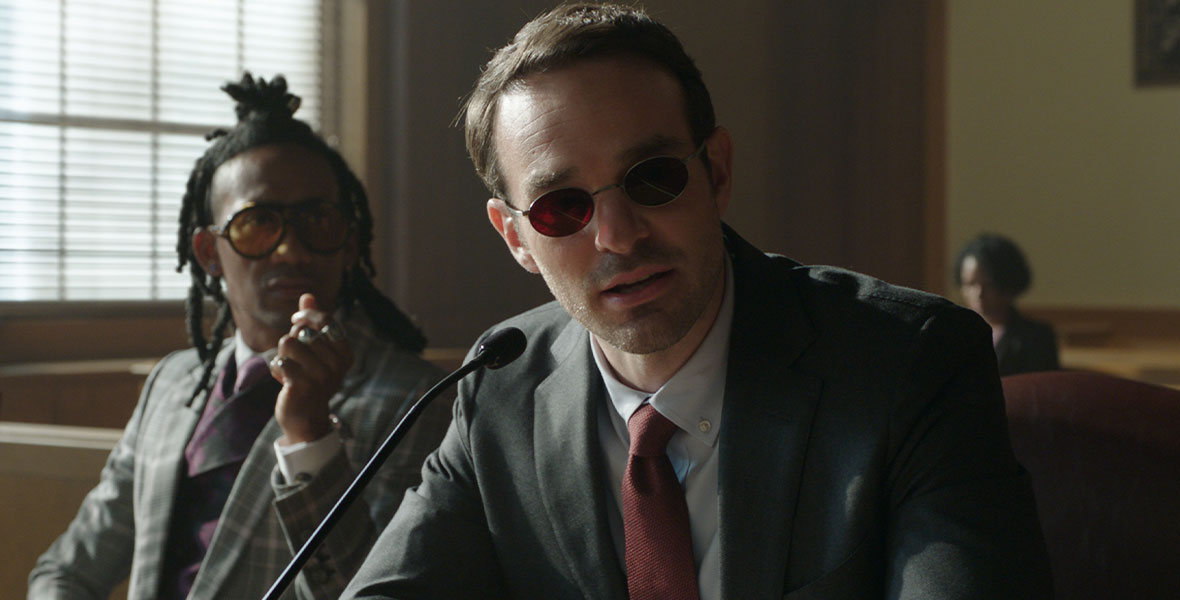 Daredevil
We've been waiting for this one! Marvel fans everywhere have been itching to see Matt Murdock back on screen since his brief cameo in Spider-Man: No Way Home—and boy, did we get more than we could have hoped for! Daredevil first appears in She-Hulk episode 8 as designer Luke Jacobson's lawyer. Jacobson is being sued by Leap-Frog, a wannabe Super Hero who misused the super suit Jacobson designed for him and is seeking compensation for damages he himself incurred. Matt and Jen have immediate chemistry, especially after joining forces to apprehend Leap-Frog once they realize he has kidnapped Jacobson. Later, the pair spend more quality time together, and Daredevil returns for the finale episode where he joins Jen at her family barbecue. It's too cute! We're obsessed!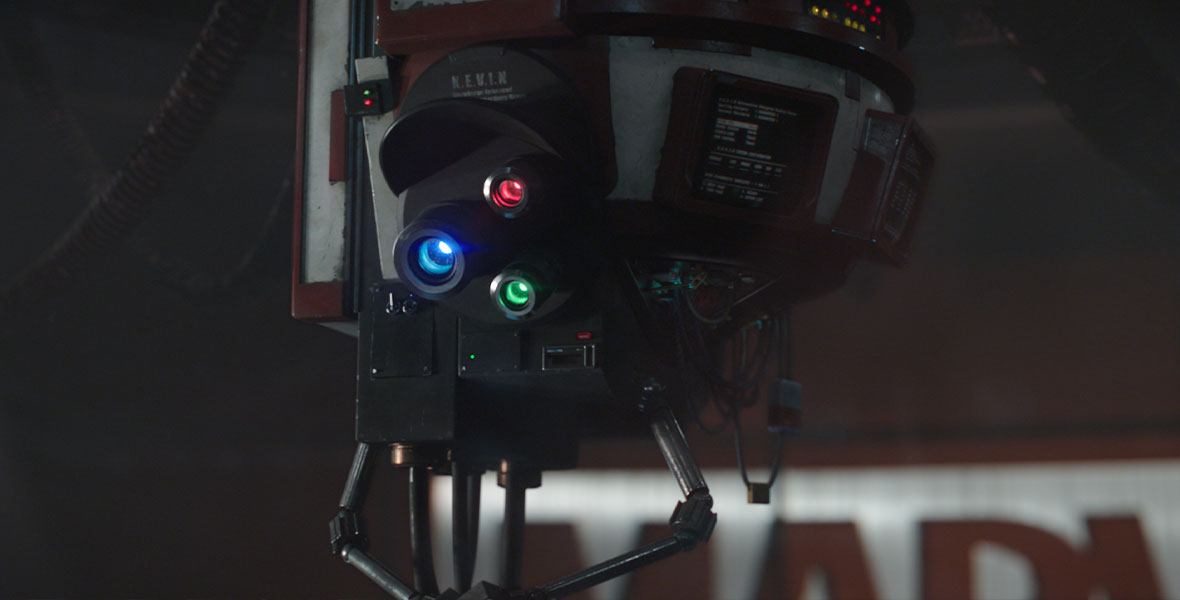 K.E.V.I.N.
While not voiced by Kevin Feige himself, the fictional MCU AI overlord, K.E.V.I.N., is clearly meant to be a pseudo cameo by the Marvel Studios president. When Jen becomes fed up with the way her show is ending, she breaks the fourth wall and hops right into our world—specifically the Walt Disney Studios lot in Burbank, CA. There, she finds the She-Hulk writer's room and is told that K.E.V.I.N. makes all the MCU plot decisions. When Jen finally finds K.E.V.I.N., she realizes he is a robot wearing one of Feige's iconic baseball caps. The perfect twist for a self-referential series that pokes fun at itself.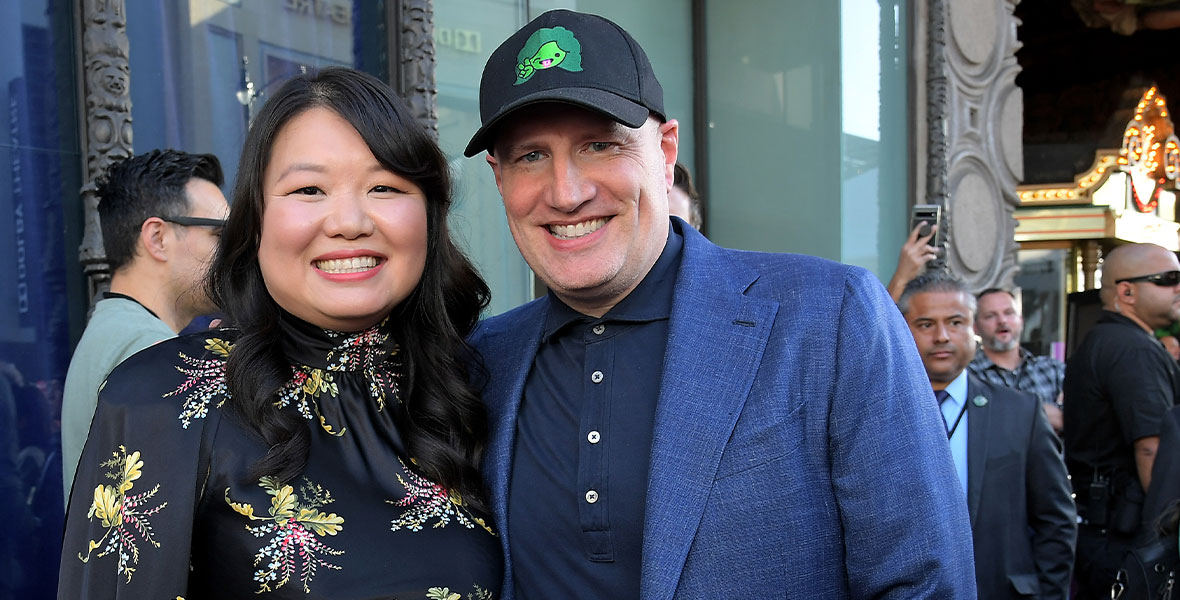 The Writer's Room
The hilariously self-referential writer's room scene in the She-Hulk finale contains a few cameos by some of the amazing people who worked on the series behind the scenes. This includes head writer Jessica Gao, comic book writer Zeb Wells, and staff writer Cody Zilgar. We loved seeing some of the team get their moment in front of the camera!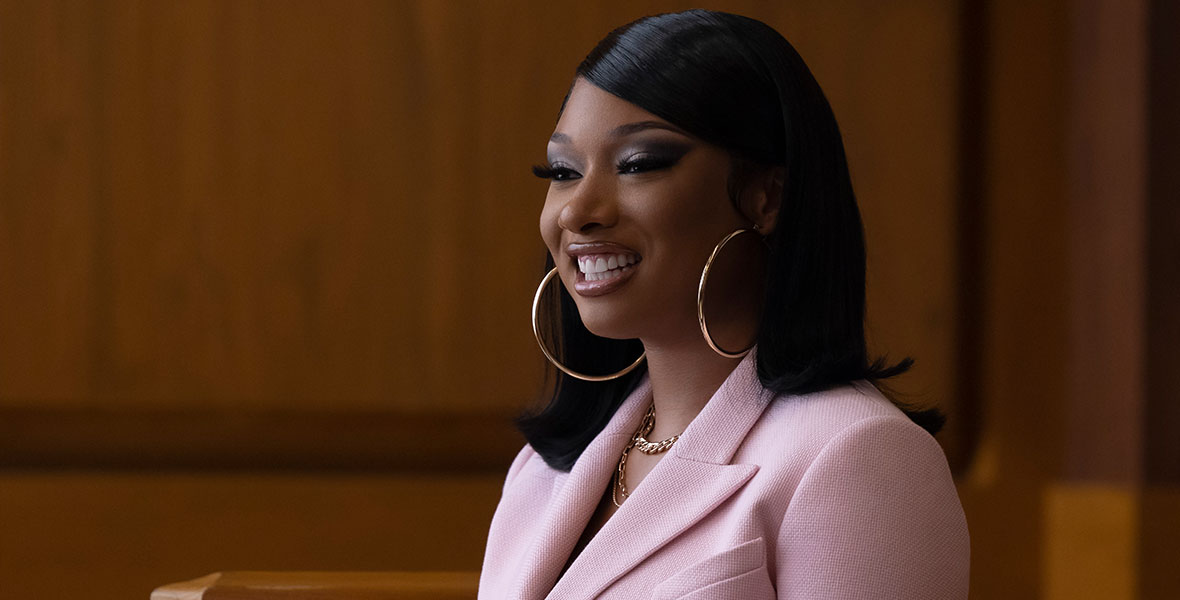 Megan Thee Stallion
Of course Megan Thee Stallion would recognize a fellow savage in Jen Walters and ultimately befriend her! Megan made for one of the most surprising cameos this season, appearing as herself to clear the air in a case where an Asgardian Light Elf is on trial for impersonating her and defrauding one of Jen's former colleagues. In the post-credits scene for episode 3, Meg can be seen signing papers in Jen's office as she is now a new client. Time will tell if we'll ever see these ladies together again on screen, but we'll never forget this episode... or their incredible dance moves.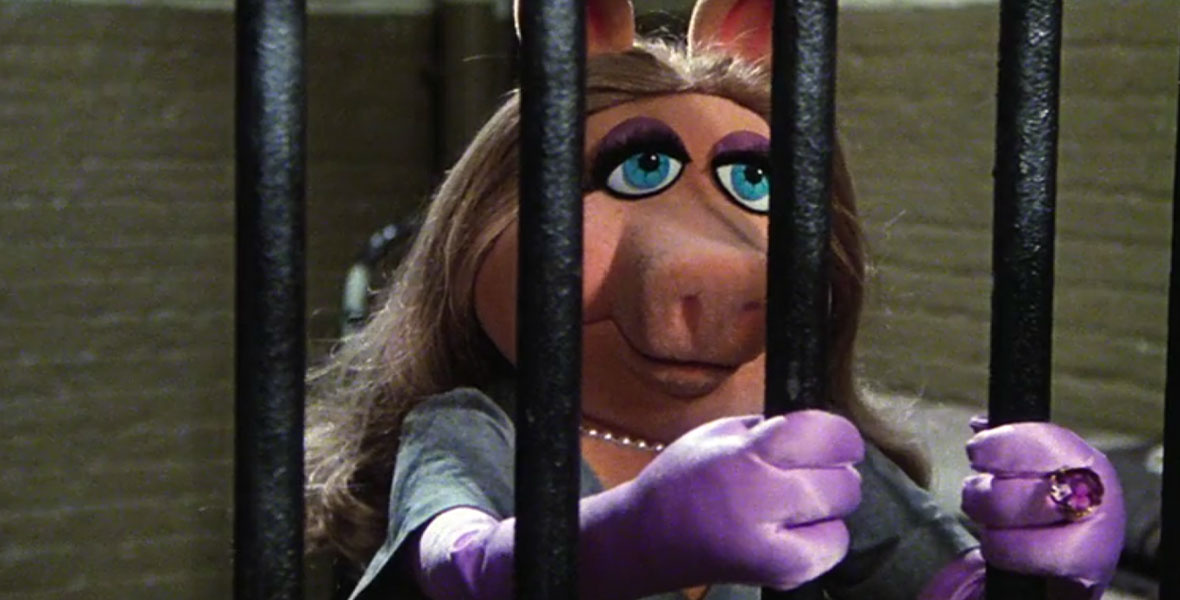 Miss Piggy
Don't think for a second we'd leave out the briefest, most shocking cameo of all: Miss Piggy! While waiting for her date to text her back, Jen watches 1981's The Great Muppet Caper—and on her television we can see Miss Piggy in a jail cell after being framed for diamond theft. Who knew the "M" in MCU stood for "Muppet"... just kidding!