By Zach Johnson
American Idol, the iconic series that revolutionized the music competition genre, will return for a fifth season on ABC and historic 20th season overall on Sunday, February 27, at 8 p.m. ET/PT. Judges Luke Bryan, Katy Perry, and Lionel Richie, along with award-winning host Ryan Seacrest, are back to find the nation's next singing sensation.
For Seacrest, who has been with the series since its inception, American Idol represents far more than just good television—it's a pop culture phenomenon that has discovered and developed icons such as Kelly Clarkson, Jennifer Hudson, and Carrie Underwood. "To look back and see some of those contestants when they first met us on the road, and to then see the time that's gone by and the success they've had, is impactful," he says. "It's pretty incredible. I got emotional watching some of those great moments, and I think back to the beginning of this show. When we started, it was a more personality-driven show. It's been navigated to become a very heartfelt, human and artist-driven show because of what the judges have done. I think they've done that deliberately, and that's what you're seeing with these [newer] artists who may never have normally auditioned for American Idol in the past. The fact that they can audition on a computer now allows us to tap into talent that has never sung in front of human beings before, but yet can make it to the next level with these three superstar judges."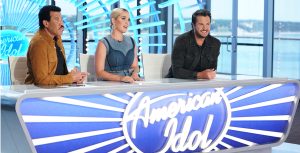 During the milestone season, Seacrest hopes to bring out some familiar faces. "In terms of the contestants, I want to see every one of them come back," he says. "I want to see way back to the beginning. I just remembered a moment with Clay Aiken and Ruben Studdard that we talk about all the time. I want to see Carrie again. I love seeing Jennifer Hudson. And for me, I can remember literally standing next to them, looking at their faces and their reactions in moments of success and in moments of challenge."
This season, the judges will embark on a nationwide search across Austin, Texas; Los Angeles, California; and Nashville, Tennessee, where they will surprise audiences and hopefuls alike with never-before-seen twists—like the first-ever Platinum ticket winner.
"In each place, there were reserved Platinum tickets," Perry explains. "We identified the best talent in each place, and we basically gave them this ticket, because usually all of our tickets are gold. A Platinum ticket gives them the ability to go to Hollywood Week, which we've already filmed; it was so rigorous and survival of the fittest. They got to basically observe from the box seats at the theater. One day, they got to rest their voices, strategize, check out the competition, and select who they want to duet with. So, they got a tiny advantage just because they're the cream of the crop."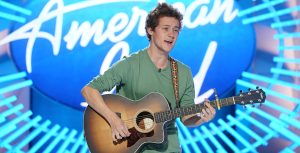 According to executive producer and showrunner Megan Michaels Wolflick, who has been with American Idol from day one, the judges were almost always "unanimous" when it came to giving a contestant a Platinum ticket. Says Richie, "They were just naturals, you know what I mean? Some people just walk out and they are stars. They have all the boxes ticked: stage presence, delivery, their sound, their style—they have it all there. When they open their mouths, you know exactly who they are as artists. It rings that bell. When that happens, you give them a Platinum ticket as fast as you can."
By this point in their American Idol tenures, the judges have a good sense of what works and what doesn't. "Song selection is key," says Bryan. "It tells us who they are as artists. It tells us how sharp they are as artists. It tells us how knowledgeable they are about where they want to take their career. When they're rocking and rolling and they're making great song choices, when they make a bad one, we're like, 'They shouldn't have done that…'" Perry adds, "Some of them say, 'Oh, I'm going to pick an Ariana Grande song,' and then they sound nothing like Ariana Grande. And if you're going to pick a Whitney Houston song, you want to reinvent it or do it your own way."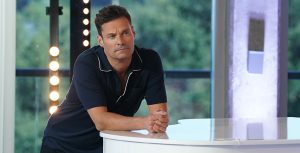 One of the biggest song selection risks a contestant can take is performing something from one of the three judges' catalogues. "Sometimes they'll pick one of our songs and we'll just be like, 'OK… Go ahead. Walk the plank,'" Perry says with a laugh. "But we do get surprised every once in a while. There was one girl who did 'Harleys in Hawaii' that really surprised me, and I was like, 'Wow, girl! Don't sing me out of a job!'"
True to form, American Idol will feature contestants from all walks of life and span all musical genres. According to Michaels Woflick, "Our number of signups for auditions this year was higher than last year. They've been training for American Idol their whole lives. The average age of our finalists this year is 20, so it's really a full‑circle moment."
Watch American Idol episodes on demand and on Hulu the day after their premieres.