By Andie Hagemann
The nine-episode comedy series centers around Jennifer—a 30-something attorney specializing in superhuman-oriented legal cases... who also happens to transform into a green 6-foot-7-inch superpowered hulk. With the help of her cousin Bruce Banner/Hulk (Mark Ruffalo) and best friend and paralegal Nikki Ramos (Ginger Gonzaga), she learns how to embrace her newfound powers and boldness while navigating everyday life. The series, directed by Kat Coiro (Episodes 1-4, 8-9) and Anu Valia (Episodes 5-7), launches new episodes weekly on Thursdays.
Art imitated life as Maslany incorporated her own naivete about the Marvel Cinematic Universe into her portrayal of Jennifer/She-Hulk. "I wasn't a big Marvel-head before this, so it was exciting to step into it and be totally fresh," Maslany tells D23. "[Jennifer] is focusing on being a lawyer and trying not to be She-Hulk for so long; she doesn't really know the world of Super Heroes and that's a fun dynamic to play with."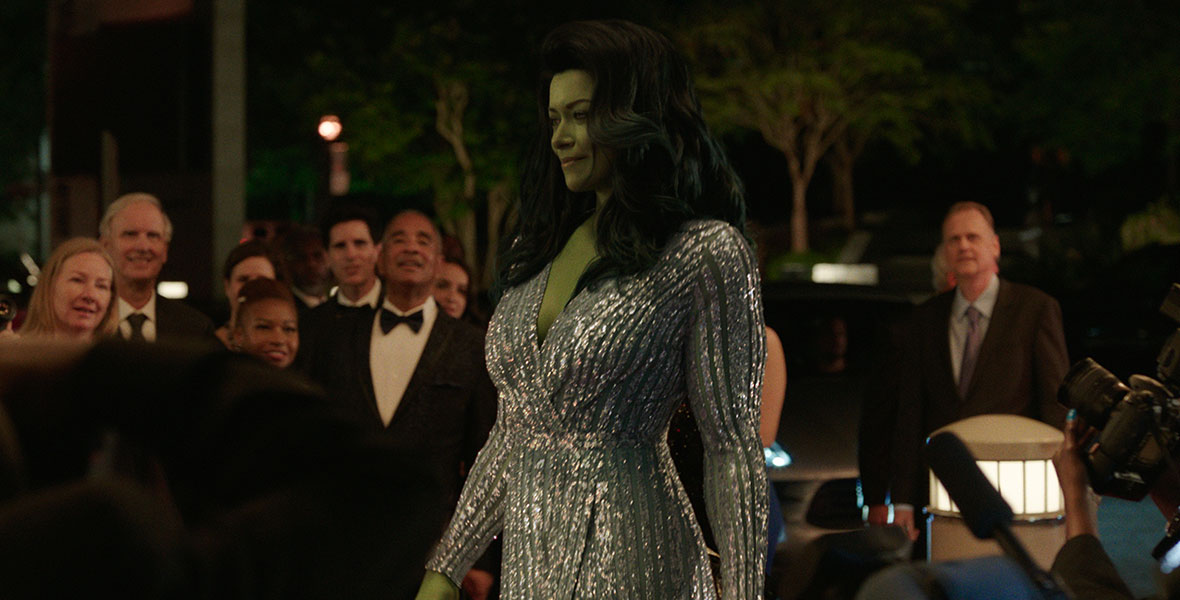 Unlike Bruce Banner, Jennifer maintains consciousness when she transforms into She-Hulk. Jennifer isn't tasked with years of learning how to be calm, cool, and collected like Bruce, who has adopted a Zen lifestyle post-Avengers: Endgame. Coiro, a longtime fan of She-Hulk, admires the character's relatability in how she handles the mundane moments of everyday life as well as her new bigger, bolder presence in the world.
"She-Hulk is such a fascinating character," says Coiro. "She embodies so many of the things that women struggle with. When [Jennifer] is She-Hulk, she takes up a lot of space in the room in a way that most women aren't used to doing, and that can sometimes feel uncomfortable."
Maslany adds, "[Jennifer] is thrown into this high-powered position that maybe she's not willing [to take on], but it's an incredible opportunity. She's navigating the fact that being She-Hulk is what got her this great, big job, but she wants to be herself. It's a fun dichotomy."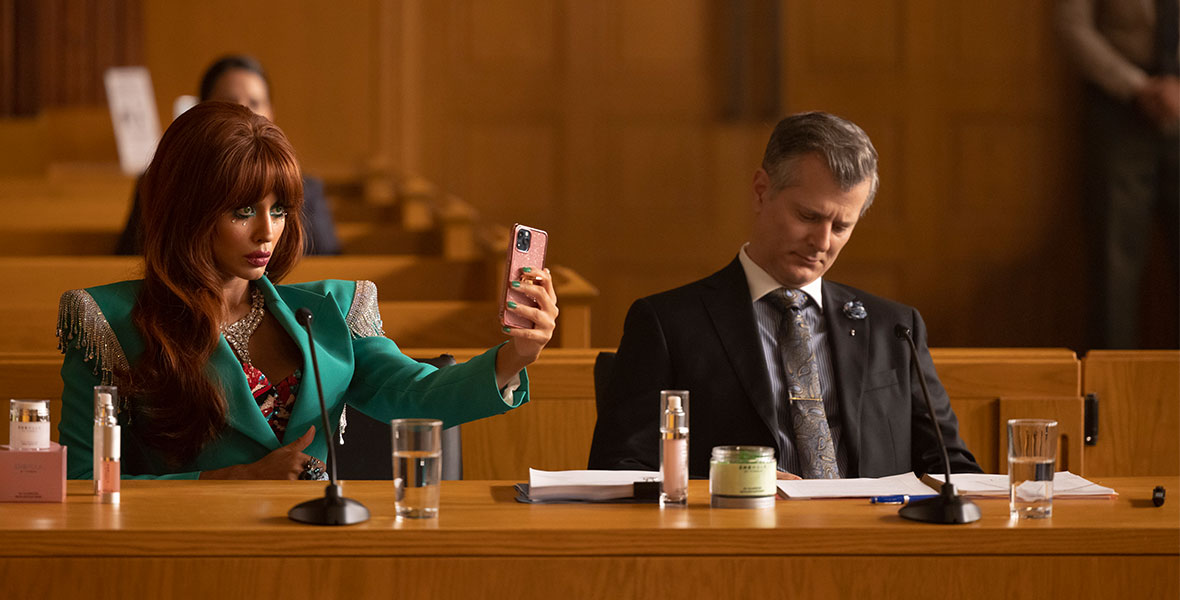 As if a new job, identity, and superhuman clients weren't enough to deal with, Jennifer is soon confronted with her first nemesis, Titania (Jameela Jamil)—a superpowered social media influencer who is determined to take down She-Hulk after the Super Hero lawyer humiliated her. "Titania is a villain but she's very rooted in our modern culture; she's larger than life and a public personality," Coiro says.
Beyond the humor, Maslany and Coiro say She-Hulk: Attorney at Law challenges the perceptions of what a Super Hero can be.
"She's really representative of exploring all the different sides of ourselves—from the plain to the powerful; from the befuddled to the confident," says Coiro. This series—and Tatiana's performance—is silly, fun, and entertaining. It's ridiculous at times, but, at its core, it really is about embracing all the parts that make up a woman."