By Andie Hagemann
A she-mazing new Super Hero is making her long-awaited debut in the Marvel Cinematic Universe.
Premiering Thursday, August 18, exclusively on Disney+, Marvel Studios' She-Hulk: Attorney at Law follows Jennifer Walters (Tatiana Maslany), a 30-something attorney handling superhuman-oriented cases who also happens to transform into a 6-foot-7-inch superpowered green hulk. The series features MCU veterans Mark Ruffalo as Bruce Banner/Hulk; Tim Roth as Emil Blonsky/Abomination; and Benedict Wong as Wong; as well as Ginger Gonzaga as Nikki Ramos; Josh Segarra as Augustus "Pug" Pugliese; Jon Bass as Todd; Renée Elise Goldsberry as Mallory Book; and Jameela Jamil as Titania. She-Hulk: Attorney at Law is directed by Kat Coiro (Episodes 1–4, 8–9) and Anu Valia (Episodes 5–7) with Jessica Gao as head writer. Kevin Feige, Louis D'Esposito, Victoria Alonso, Brad Winderbaum, Coiro, and Gao serve as executive producers. New episodes launch weekly on the streaming service.
Last week, Maslany, Gonzaga, Gao, and Coiro shared details on the new series with D23: The Official Disney Fan Club and other media outlets during a virtual press conference.
Here are five highlights from that event: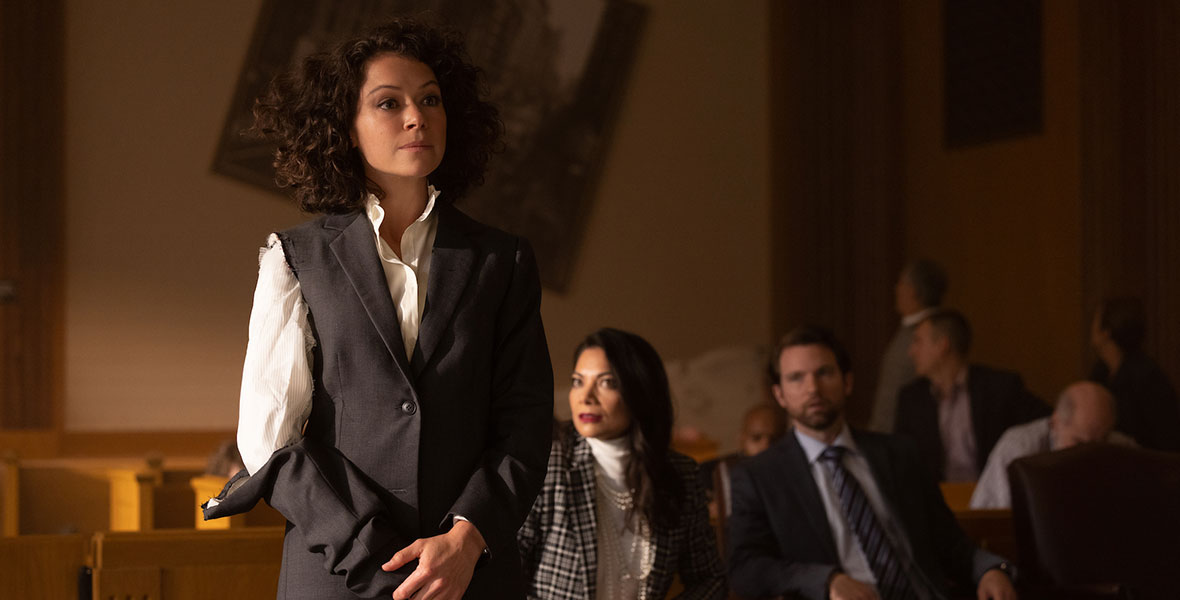 1. She-Hulk is unlike any other Super Hero in the MCU.
Jennifer navigates her newfound superpowers all while balancing her career and personal life.
"I think the beauty of television is—unlike the movies—we actually have time and space to really sit with a character and learn more about them and get to know them as a fully fleshed-out person," Gao said. "[Maslany] was able to immediately make this [character] feel like a real human being. She has life experiences; she has relationships; she has a family; and she has friends. This is a real person who actually feels and processes things—and, like most people, has [daily] highs and lows."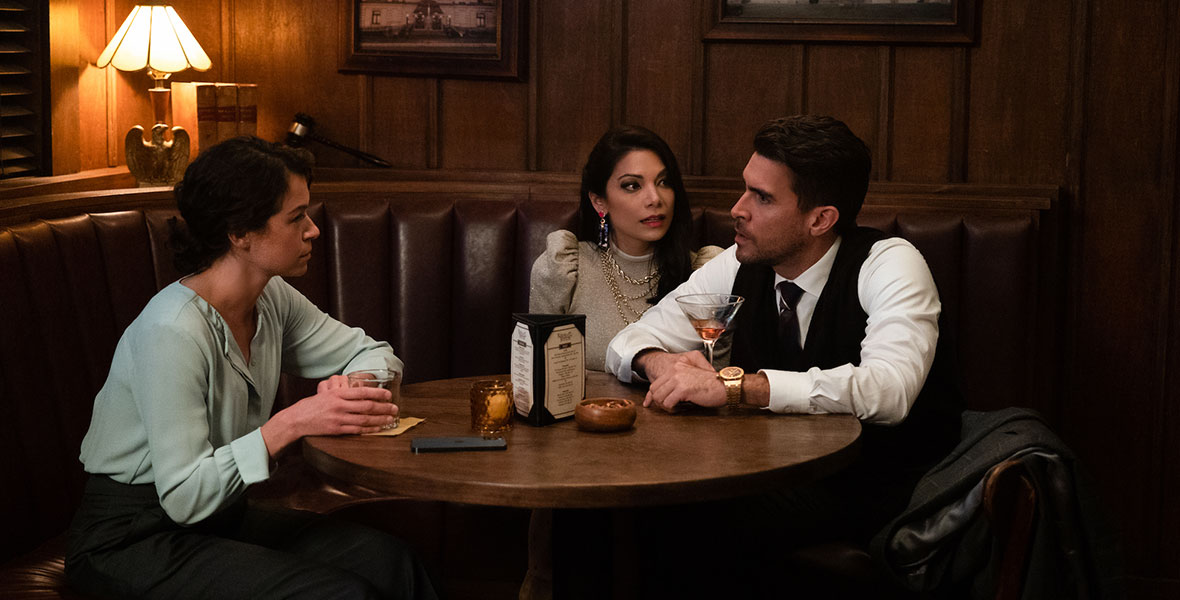 2. Maslany was the only choice to portray Jennifer Walters/She-Hulk.
Coiro and Gao revealed that no other actress was right to portray the multi-dimensional heroine. Maslany has plenty of experience portraying characters with multiple identities and many elements of the human experience, winning an Emmy® Award in 2016 for her performance as a panoply of characters on the series Orphan Black.
"What's so interesting and different about Jennifer is that she maintains her sense of self," Coiro said. "Yet, her sense of self is influenced by the way she presents when she changes; it's a different way of walking through the world. This role required a nuance of performance that only Tatiana could give."
Gao added, "I only knew [Maslany] as a dramatic actress, and she's super funny!" The head writer shared the actress also has great instincts for characters and story. "There have been so many times where she pinpointed something that didn't quite feel right, instinctively and also intellectually," she said. "It forced us to work together to get it to a better place that was more real, smarter, and better. I'm eternally grateful."
3. Coiro was a fan of the She-Hulk comics as a kid.
The character of She-Hulk, created by Disney Legend Stan Lee and John Buscema, was first introduced on February 10, 1980, in The Savage She-Hulk comic series. She became a member of the Avengers in 1982, was featured in the Fantastic Four series beginning in 1984, and has made appearances in other comics ever since. Coiro boasts a longstanding appreciation for the green Super Hero.
"I remember very vividly being a little girl and seeing the cover of the She-Hulk comics amidst this sea of male comics, and not knowing who she was or what this was, but I was moved by it," Coiro said. "The idea of being large and in charge and taking control—taking up space—was something that really resonated with me."
She continued, "I bought that comic book, and when this show came along, it was really the culmination of a real dream."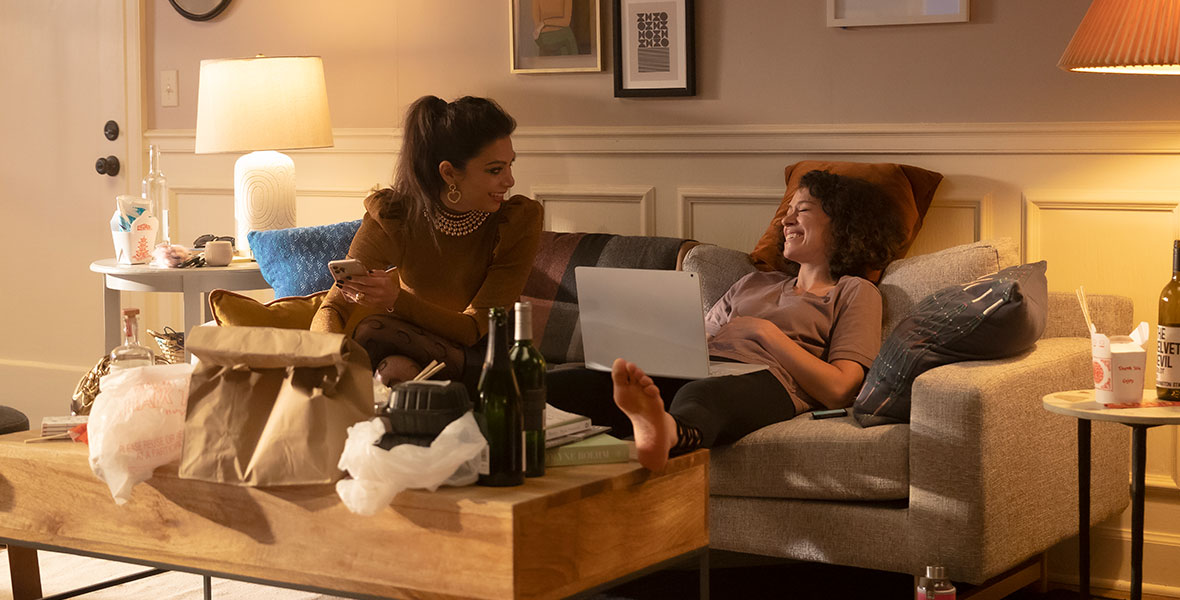 4. Jennifer and Nikki's friendship will make viewers green with envy.
Nikki is Jennifer's closest friend and paralegal, providing unwavering support in both personal and professional matters. She's the one Jen can turn to help her let loose, encouraging her to embrace her superpowers and the attention that comes with them.
"I love that there are female friends who actually care about each other, love each other, and have some sense of emotional immaturity," Gonzaga said. "Jen is by the book; she's safe and knows what she's doing with her life. Meanwhile, Nikki is reckless and free, but in a fun way."
She continued, "I always like to say that Nikki's love language to Jen is trying to make her laugh—nothing's too serious for Nikki and she thinks she can get out of any situation, especially if she has a 6-foot-7-inch Super Hero as a friend. My friend will clean up the pieces and I get the party started."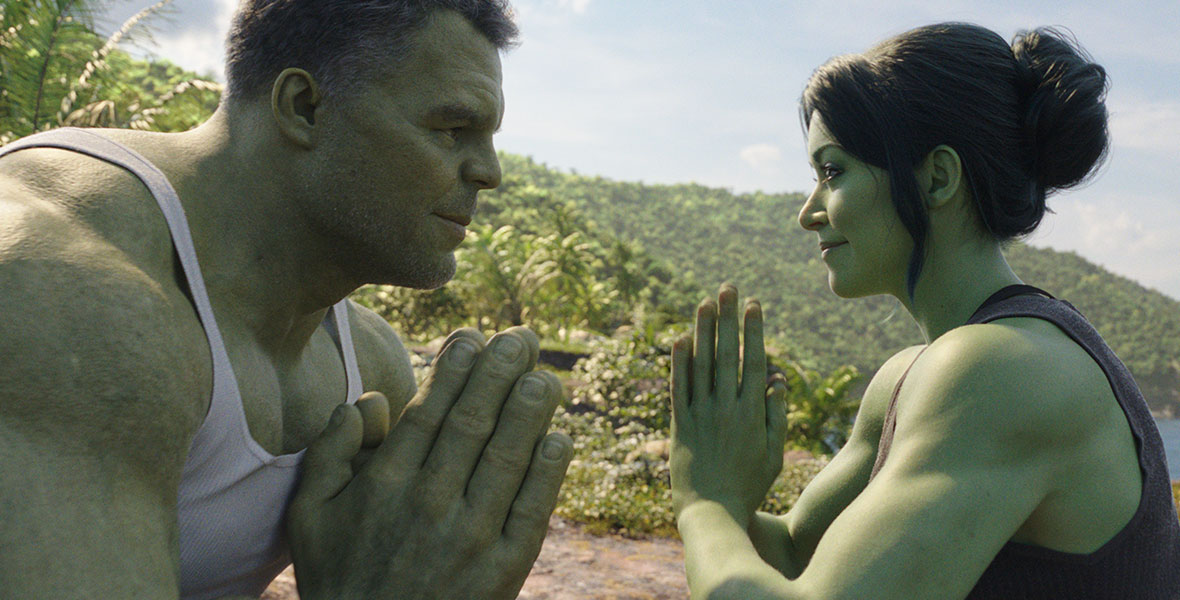 5. Ruffalo brought sibling hijinks (and freakish flexibility) to set.
Ruffalo returns to the MCU as Bruce Banner/Hulk, who also happens to be Jennifer/She-Hulk's cousin and her reluctantly accepted mentor. After she's bestowed with her superpowers, Bruce teaches Jen everything she needs to know about being a Hulk, including the importance of spandex clothing.
"When Mark comes to set, we're doing these very sibling-like things [as Hulk and She-Hulk, and as Bruce and Jennifer] in scenes like ripping each other, but we love each other very much, and the dynamic was very easy to bring to camera," Maslany said. "It was just right. It made sense."
Much like his character, portraying Bruce/Hulk for several years has afforded Ruffalo a unique expertise at all things Hulk. However, life didn't imitate art with Ruffalo dictating how a Hulk should act to Maslany.
"Mark so open to whatever my process was coming to She-Hulk, he never was prescriptive," she said. "One thing I did witness him do was a [kip up]. He was laying down on the ground outside as Bruce, and he got up as Hulk. It looked completely inhuman."
Maslany continued, "I thought, 'Oh, that is what 10 years of playing this character and physically embodying him, and like being so inside of him looks like. You get to do cool stuff like that."
But, Coiro said Ruffalo confessed that he can only do the kip up as Hulk, and "would have trouble if he had to recreate it as Mark."