By Zach Johnson
If anyone can bring a fresh perspective to a familiar story, it's David Lowery.
So, as filmmakers Lowery, Toby Halbrooks, Jim Whitaker, and Adam Borba were wrapping production on 2016's Pete's Dragon, Disney approached them about doing a live-action adaptation of Peter Pan. "My first instinct was no," Lowery recalls. "There had been so many great Peter Pan movies already. I love the book. I love the story. It's one of my favorites, but I didn't know what I could bring to it. So, I took a couple days and let it percolate in my head, as ideas tend to do, and thought about what would define my version of Peter Pan, and before too long I was hooked—no pun intended."
Peter Pan & Wendy, streaming Friday on Disney+, is based on both J. M. Barrie's 1911 classic novel and Walt Disney Animation Studios' 1953 animated feature film Peter Pan. Borba, who serves as an executive producer, believes the reimagined film's "authenticity" should delight fans of the boy who never grew up. "It feels true to the spirit of the original film," Borba explains. "This is a movie that's for everyone—not just a movie for kids, but one entire families will want to see together, or even couples on date night. It's epic. There are unbelievable set pieces, spectacular action, kids flying, and real magic in this movie."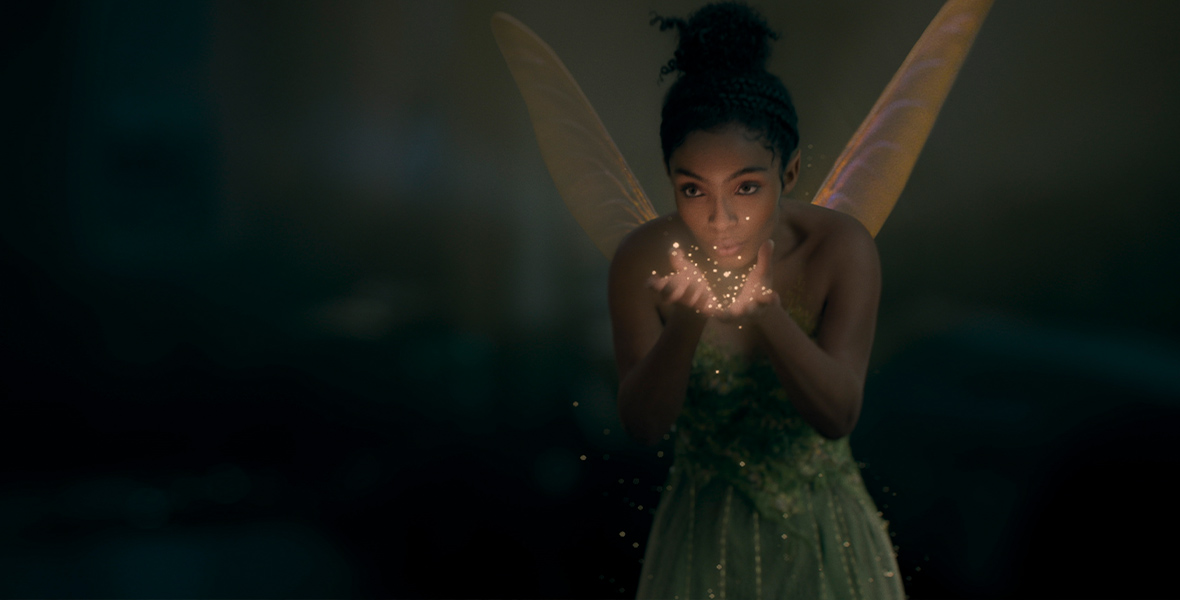 From the outset, the filmmakers weighed how much of the original material to keep and how much to discard. "J. M. Barrie was writing at a time when the notion of childhood wasn't important to people at all," says Halbrooks, who cowrote the screenplay with Lowery and serves as an executive producer. "It was important to us that the children have an inner life so we understand their fear of growing up. We really dug in on that essential core of the story but went way deeper with it and explored what it means to be a friend, which the source material wasn't too concerned about."
As originally written and portrayed, Peter was often cocky, defiant, and obnoxious. This Peter, played by Alexander Molony, is carefree and youthful, although still a little selfish. "We made our Peter slightly more tolerable as a human being," Halbrooks says. "He is constantly looking for new friends to join him on his adventures. So, when he finds this young girl who also doesn't want to grow up, he brings her to Never Land."
Whereas Wendy was "originally just brought along to be the mother of The Lost Boys," according to Borba, producer Whitaker argues Peter Pan "has always been Wendy's story. It's just that this version finally brings her story to the forefront. It is more focused on who and what Peter Pan is through Wendy's eyes." Wendy, played by Ever Anderson, "is absolutely the story's lead," Borba adds. "Wendy more often than not is the one who drives the action; she's the one who solves problems. Peter is a lot of fun, but he's also someone who gets our heroes into trouble just as much as he gets them out of trouble."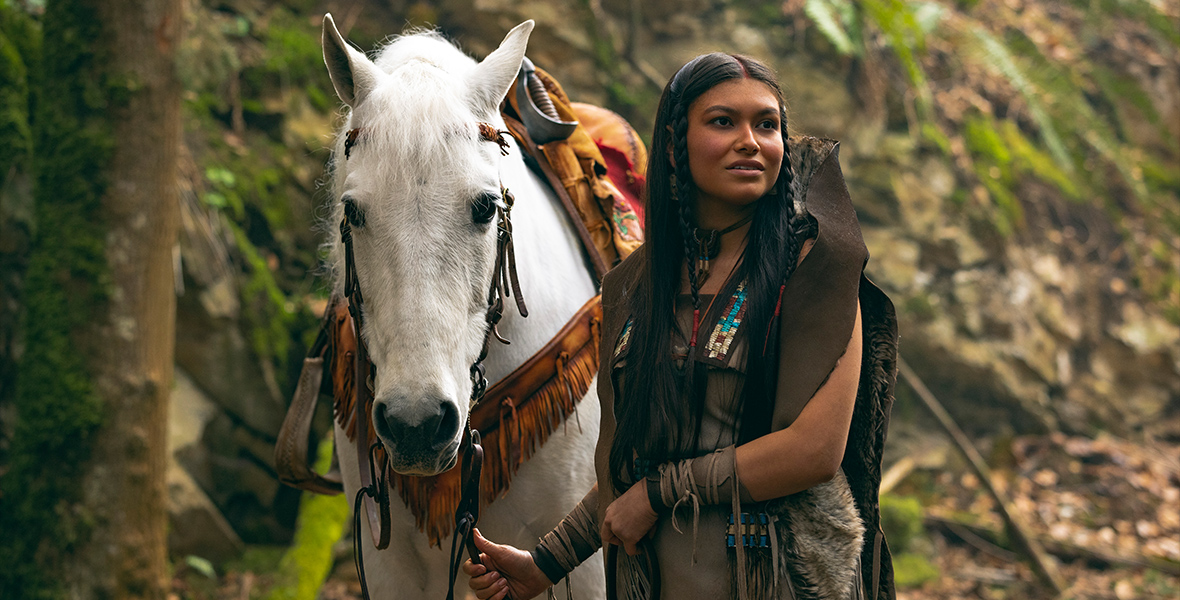 Peter Pan & Wendy also presented the filmmakers with an opportunity to modernize the characters with a cast that reflects a diverse Never Land. As such, they took extra care in addressing the depiction of Tiger Lily and her people by maintaining her heroic status and not—as is done in the original works—perpetuating stereotypes or making her subservient to Peter Pan. In this film, it's Tiger Lily who saves Peter—not the other way around. "We made sure this is a modern story and one that wasn't going to play into those horrible stereotypes," Halbrooks says. "There's not one character in here that is a protagonist of some kind that we couldn't get behind and be really proud of."
The filmmakers also created a new narrative to explore the relationship between Peter and Captain Hook (Jude Law). "From a story point of view, how do you stay true to the classic that everyone loves, yet create something a modern audience would expect?" Borba asks. "David and Toby have created quite a few surprises in terms of characters' backstories, and once you discover them, the dynamic between Hook and Peter, and Peter's own decisions, will make total sense, perhaps more so than in the original."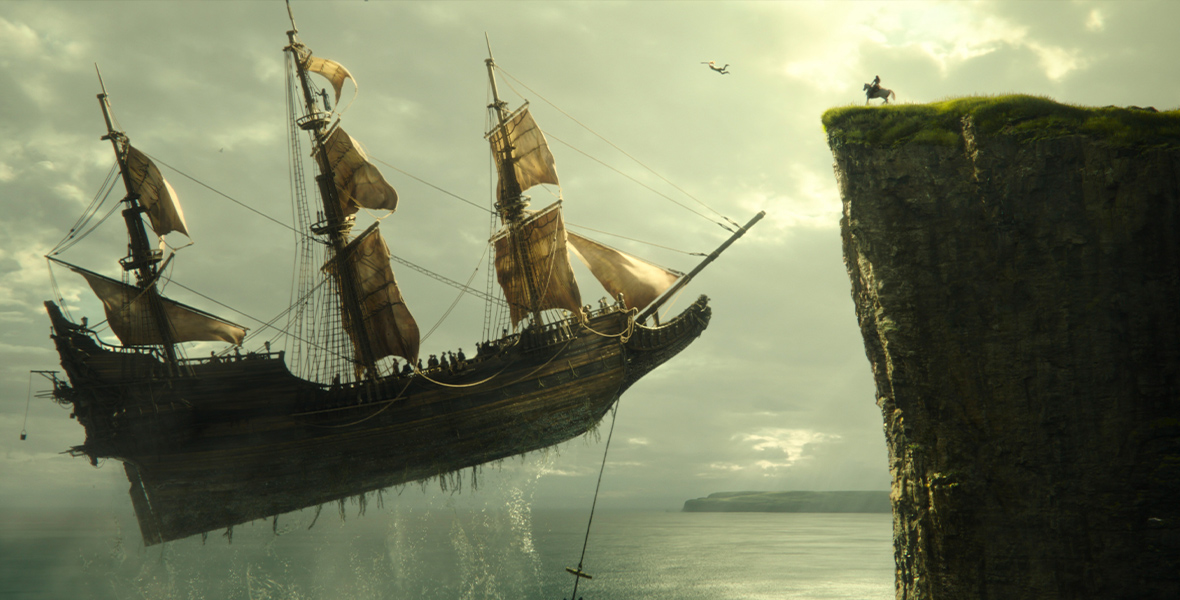 One thing that hasn't changed from the source material is the idea that people grow up at different paces—a fact of life that no amount of pixie dust can cover up. "There are times when one character is ready to move on and the other character isn't, but neither is wrong," Borba says. "We all come to these points multiple times throughout our lives. We all progress through life differently. We all wrestle with the question of when we should leave Never Land, and where is the right place for us to belong."
Walt Disney Studios' Peter Pan & Wendy "lands" on Disney+ on Friday, April 28.