In Season 2 of Taste the Nation, award-winning cookbook author, host, and executive producer Padma Lakshmi takes viewers on a culinary adventure across American soil, exploring the rich and diverse communities who have so heavily shaped what American food is today. Over borscht, cornbread, pasteles, and more, Padma uncovers the relationship between our food, our humanity, and our history—ultimately uncovering stories that challenge notions of identity, belonging, and what it means to be American. Taste the Nation with Padma Lakshmi Season 2 is now streaming on Hulu! As a D23 exclusive, hear from Padma herself and download some of her favorite recipes from Season 2 below.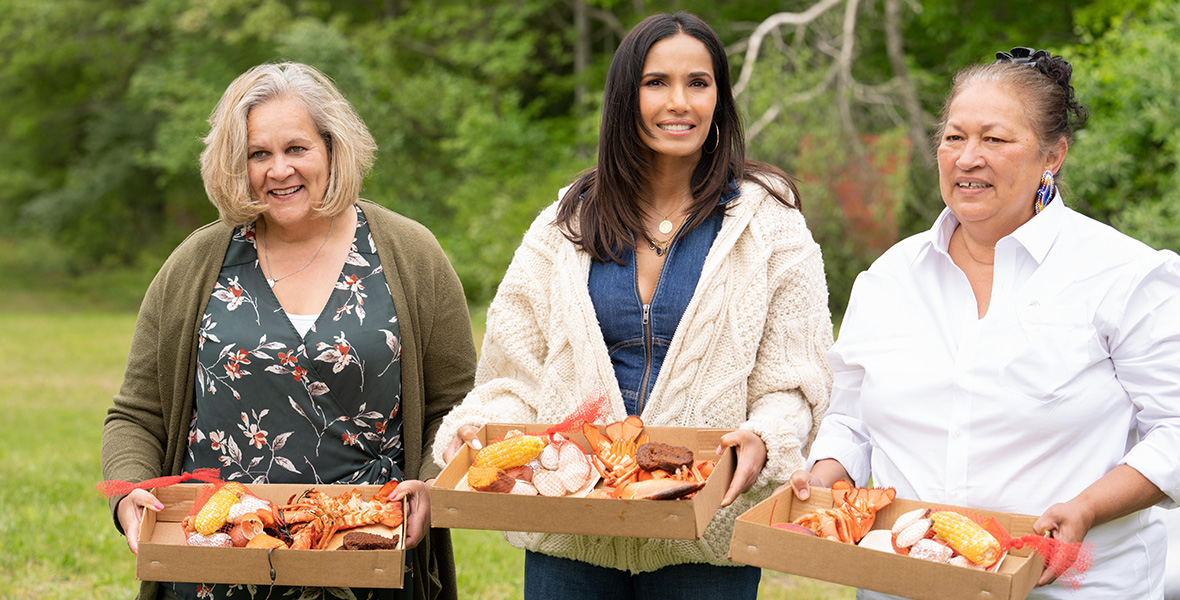 Aush Afghan Noodle Soup
"On a bitterly cold day in Washington D.C., I visited the home of Homayon Karimy, a wonderful Afghan cook, who taught me to make Aush, a soup I had only tasted in other people's homes. This beautiful noodle soup is topped with a rich meat sauce and a lemony yogurt sauce, meant to replicate the tartness of homemade yogurt in that part of the world. I've adapted Karimy's family recipe and love making this soup in big batches. Don't be intimidated by its length; while it has many steps, it's not hard to make and it results in an explosion of flavors and textures. Karimy uses a dried wheat noodle which he cooks right in the soup—a traditional way of preparing this—but I boil the noodles separately because I want to taste the difference in texture between the noodles and the vegetables. It also makes a cozy brunch: hold the meat sauce, and top with a fried egg."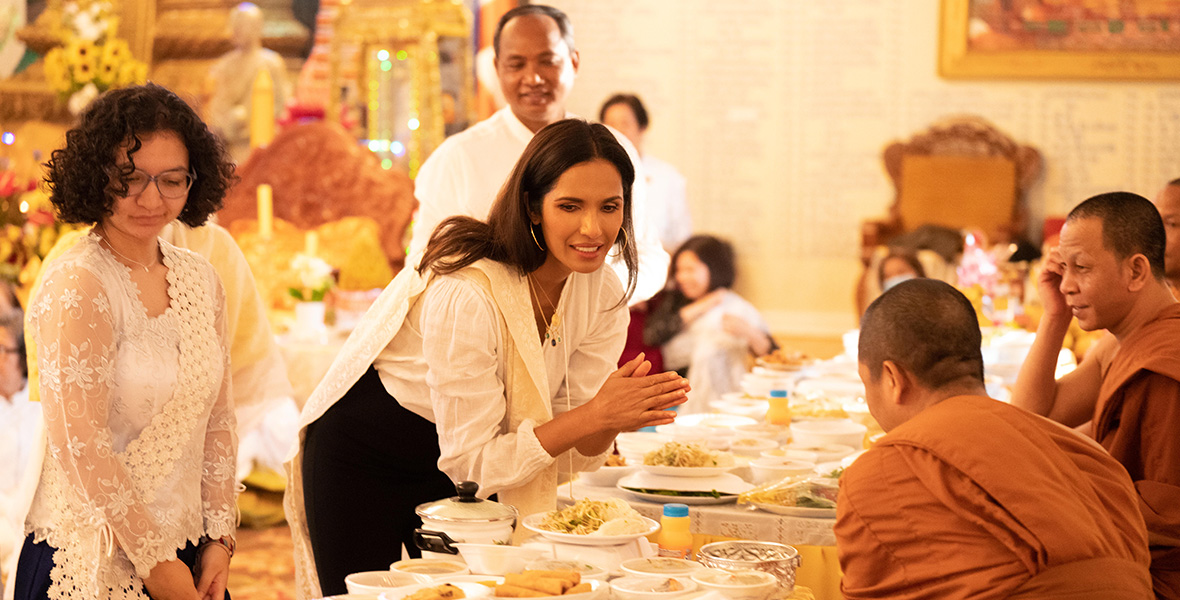 Butternut Squash
"Traditionally, this Afghan stuffed flatbread is filled with potatoes, but I love the beauty of butternut squash, roasted to concentrate its natural sweetness and flecked with scallions and cilantro. You can really use anything for the filling: it's a great way to repurpose vegetable curries or leftover Thanksgiving sweet potatoes. You will get the best results if you cook them immediately, so a team effort is best here: have one person rolling out the bolani and another at the stove cooking them. I flip them several times to ensure that the bolani cooks evenly. If you're in a pinch, do as the wonderful Afghan cook Homayon Karimy sometimes does: skip the dough, and use a tortilla, cooking for less than a minute on both sides, until browned. You can't seal the edges and the result is crunchier, like a quesadilla."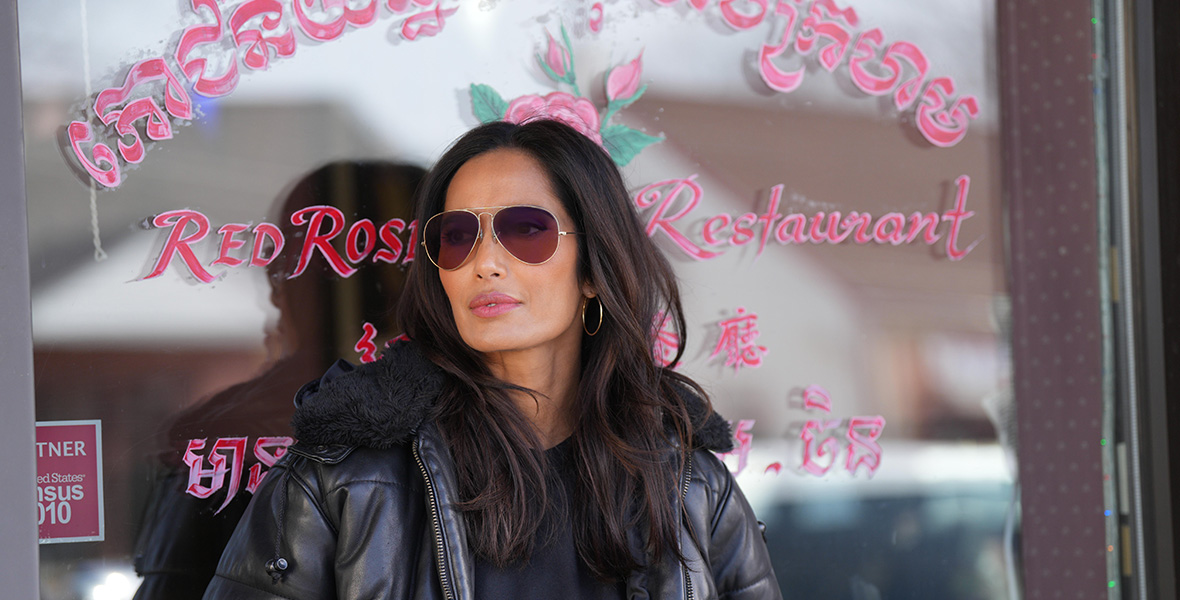 Saag and Grits
"This is your antidote to boring sauteed spinach. I was inspired to create this recipe after visiting Katlin and Mohsin Kazmi, a couple who beautifully fuses the foodways of Appalachia with Mohsin's Pakistani heritage: the saag and grits they serve at their food truck, The Pakalachian, includes the invasive Appalachian weed called kudzu. My version includes Swiss chard, mustard greens, and baby spinach, each cooked just long enough to lose their rawness. I add a masala that gives the dish both heat and warmth, cream to temper the bitterness of the greens, and amchur (dried mango powder) to add tartness."
Always use caution when handling sharp objects and hot contents.
Please supervise children who are helping or nearby.