Star Wars fans have been waiting a long time for a new big-screen installment of the Saga, and most fans already know where they're going to be on December 18, when The Force Awakens opens in theaters. Lucky for us fans, Star Wars Rebels' executive producer Dave Filoni loves that far, far away galaxy as much as we do—and Disney XD's hit animated series has become a must-watch for Star Wars fans of all ages. Star Wars Rebels' sophomore season officially premieres October 14 at 9:30 p.m. ET/PT on Disney XD, and D23 was recently lucky enough to speak with Filoni and members of the series' stellar voice cast about what lies ahead.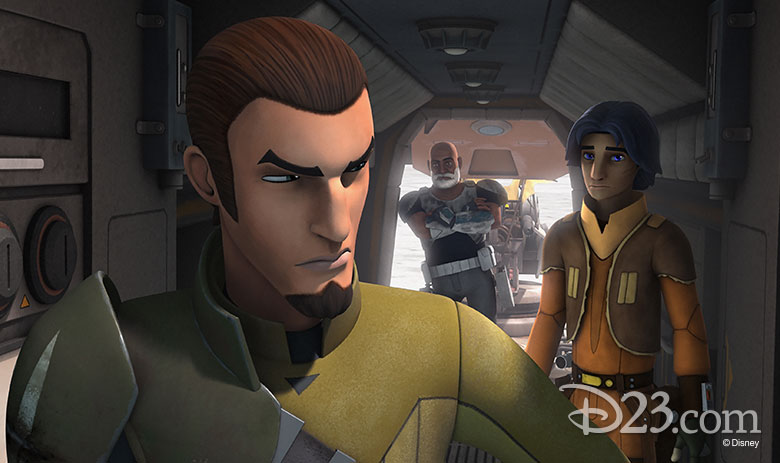 Kids who grew up watching The Clone Wars will be seeing two familiar faces this season, through Ahsoka's continued involvement with the crew of The Ghost and with the surprise arrival of Captain Rex. Filoni admits that the Star Wars Rebels writers discussed introducing these characters to the series sooner but it didn't feel right until now. "Their story had to serve the story of the Rebels. I couldn't just haphazardly bring them in because I liked them," Filoni explains. The first season of Star Wars Rebels was about establishing the "family": reluctant master Kanan, skilled pilot Hera, artist/weapons expert Sabine, the curmudgeonly Zeb, and, of course, padawan Ezra. But, Filoni admits, "Once you know them and you understand their character dynamics, to sit there and suddenly you're around the table and you go, 'Oh wow, I wonder what Kanan would think of Rex.' And you realize, he probably wouldn't think much of Rex." Filoni is well aware, though, that Captain Rex has some passionate fans—as does Kanan—so this dynamic was filled with tremendous potential to explore this season.
Making the transition from The Clone Wars to Star Wars Rebels hasn't exactly been seamless for the actress who provides Ahsoka's voice, Ashley Eckstein, since the character is so different now. "We worked on Clone Wars for seven years and I was the Ezra of Clone Wars," she points out, adding, "I automatically want to be snippy and sarcastic and I would say there's often times I have to do a couple more takes to get into Rebels Ahsoka… I almost channel Obi Wan. She's more of the master now."
Ahsoka, Filoni says, helps with the increased stakes our heroes are facing in Season 2 with the arrival on scene of Darth Vader himself. "If you want to have Vader in Rebels, you can't just bring him into it. Because he's going to crush them," Filoni states, honestly. "[Ahsoka] had much more training [than Kanan] from Anakin Skywalker directly—one of the greatest of all Jedi—from Obi Wan Kenobi, from Yoda, so she brings that lineage to the Rebels, but with a perspective that's, 'Yeah, that didn't work for me. I walked away from it.'"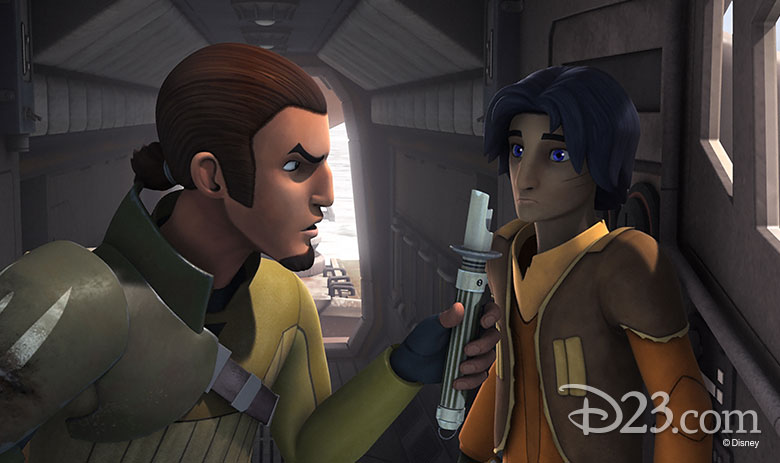 While Ahsoka brings the wisdom of her experience to helping Ezra and the crew, Kanan brings… improvisational skills? His portrayer, Freddie Prinze Jr., jokes that Kanan and Ezra's relationship is more brotherly than Anakin and Ahsoka's relationship was on The Clone Wars because "he doesn't know how to be a master. He was on the run at the age that he finds Ezra, so he's making it up as he goes. You certainly see him try to commit to the role of master and sometimes he looks like an idiot because he doesn't know what it's like—fake it till you make it!" But Prinze is quick to point out that Kanan's conversation with Master Yoda in Season 1 was a turning point for the character. "From that moment on, it's like anything. Once you're not afraid to fail, then you rarely fail. And once he's not afraid of being a master, he becomes a pretty good master."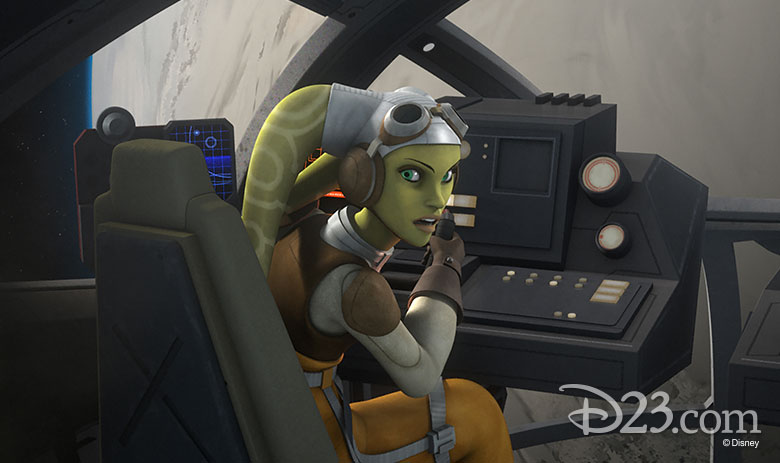 And this season Kanan will also face challenges posed to him by Hera though the couple's romance is largely implied. "I think it's more what's said without words than what you'll see with bantering and affection," Hera's portrayer, Vanessa Marshall, says. "I'm begging him to go from our small structure into a bigger, militaristic structure, which he detests. I think the ask is bigger for Hera, and the fact that he follows through and does is a demonstration of his love."
Speaking of love within the Star Wars universe, the actor who provides Captain Rex's voice, Dee Bradley Baker, might have voiced more characters in Star Wars than any other actor in the world, Prinze jokes. "I count every clone. Every one of them gets counted," Baker laughs. "This is something I've loved since I was a kid," he professes. "I always show a picture of the Jawa costume my parents made for me the Halloween after A New Hope was released in 1977. To be involved in something that you really loved deeply as a kid, to be in it, is living a dream."
Many fans of Star Wars Rebels will see some of their dreams come true this season when they see backstories revealed for the characters they've come to love. We'll learn more about Hera, whose father was an important revolutionary, and about Sabine, who has a mysterious history on her home planet of Mandalore. Even droid Chopper gets a backstory this time around, Filoni teases, but he adds, "Chopper is the only one that doesn't arc. He was a jerk at the beginning and he's still pretty much a jerk."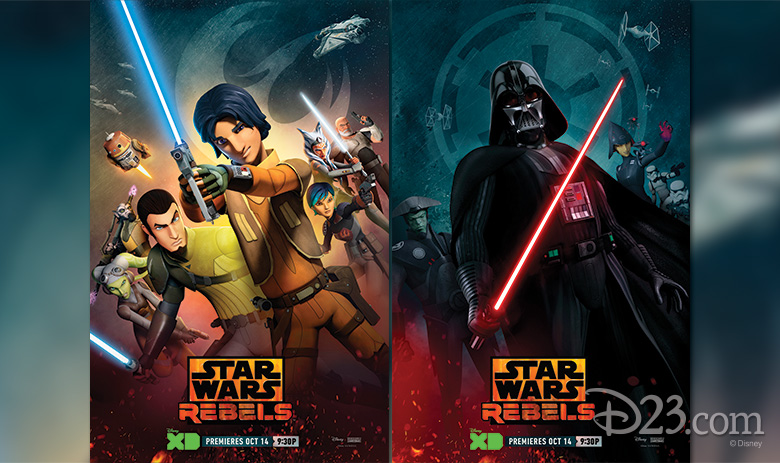 Star Wars Rebels has continued the tradition of the Saga, but Prinze is quick to point out, "I don't think it's a modern twist on Star Wars. I feel like it's a throwback to the original trilogy, in the look and the style and the vibe. The older movies are what inspires my performance."
The Force remains strong in Star Wars Rebels. Watch it, we will!