By Beth Deitchman
Home Economics executive producers Michael Colton and John Aboud have had what Colton describes as both "good years and bad years" throughout a creative partnership that goes back nearly two decades. Their new series, which premieres Wednesday, April 7, (8:30–9 p.m. ET/PT) on ABC, is inspired by one of the particularly difficult years—a year in which Colton found himself completely unemployed while his twin brother was enjoying his best year ever, making a sizable amount of money by selling a company he'd built. The imbalance between the siblings was challenging to Colton. During ABC's recent Television Critics Association virtual event, he recalled his feelings at the time as a mix of anxiety, pride, jealousy and insecurity. He also remembered thinking the situation had the makings of a show.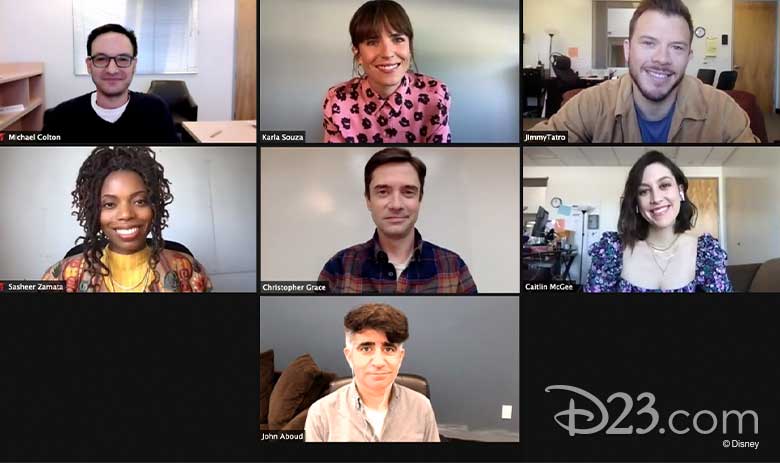 The new comedy series looks at the complicated dynamic between three adult siblings who find themselves in wildly different income brackets. Topher Grace (That '70s Show) stars as eldest sibling Tom, who is based on Colton. Tom is firmly in the middle class in Home Economics, while Connor (Jimmy Tatro) has reached the 1% while youngest sister Sarah (Caitlin McGee), a social worker, is barely hanging on.
"It's so important that the show really be about something, so that you want to tell all these different stories about it," emphasizes Grace, who is also one of the Home Economics' executive producers.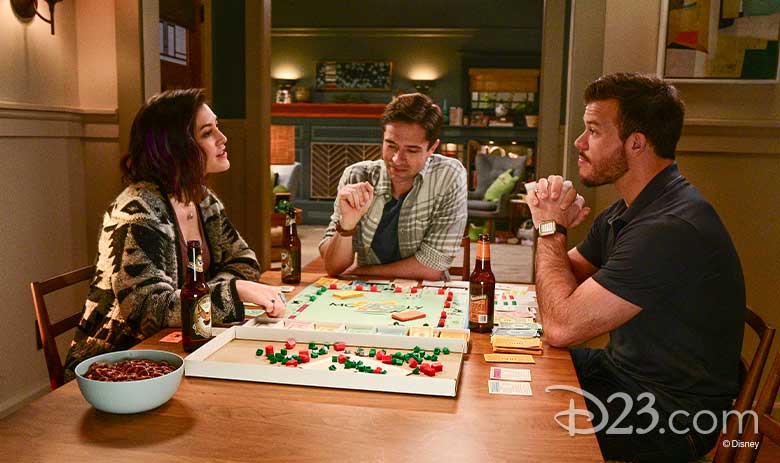 Colton and Aboud set out to create a relatable family sitcom that reflected their lives, as well as the lives of the viewing audience. Aboud shared, "We've been fans of Modern Family for forever, but when you look at those three families and how those stories intersect, you look at their houses—all those guys are rich… We wanted a family where there were different levels."
Like Colton, in Home Economics Tom is also a writer. He's secretly working on a novel about his family, though in real life Colton kept his siblings in the loop about the pilot he and Aboud were developing. Tom's book also serves as a jumping-off point for narration, which plays a similar role as the documentary device in Modern Family. "He's actually telling the story. We're seeing what he's putting in his book," Aboud explained. "We get to see Tom's perspective and get a lot of extra information in a really simple and fun way."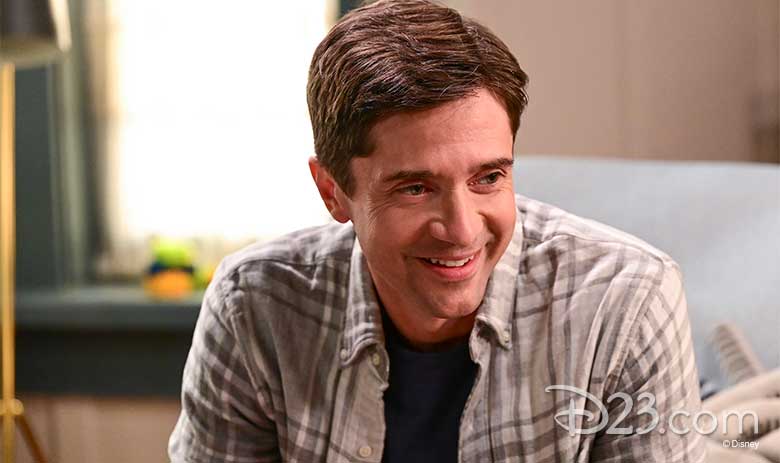 In the initial pilot, Tom was the middle sibling in the family. But once the executive producers met Tatro and McGee, they re-conceived the family dynamic. "You always go with the best actors you have," Colton said.
Grace is the eldest sibling, and he's also something of an elder statesman among the Home Economics cast, which he praised as a "dream team," similar to the ensemble he was part of at the start of his career on That '70s Show. "Maybe I know slightly more about being on a dream team than some of [the cast]. We've been working together a short time and it's like going on a date except not just with one person. You either kind of have that chemistry or you don't," Grace shared. "I would say almost every scene, we have trouble finishing the scene because we're all laughing so hard and then that feeling bleeds into the show."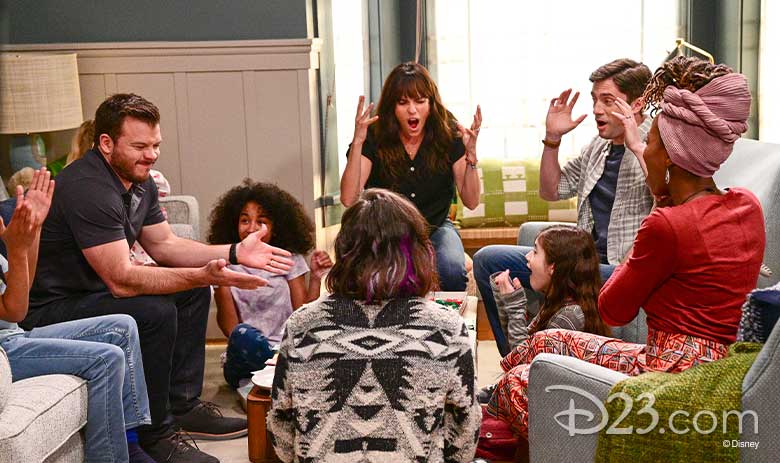 Grace admits he was hesitant to return to network television after an extended period of time spent working on feature films and series for streaming services. But, he shared, "My agent did a tricky thing. She sent me the pilot without the cover page on it. When I looked back I said, oh right, I guess there aren't any swears in that. I really fell in love with the characters and the writers." Any nerves Grace was feeling about launching a new network show quickly disappeared. "About 48 hours into it became overconfident," he admitted. "And the reason is because of these actors."
According to Colton, he and Aboud always envisioned Home Economics as an ABC show, continuing the tradition of must-watch series for the entire family, such as Modern Family. "This didn't need to be a show that was edgy and has swears. Everybody who has read it, has said, 'Oh, I'm the Tom in my family. Or 'I'm the Connor in my family' or 'I'm the Sarah in my family.'" He believes it's the most relatable project the pair has written, noting that at some point, everyone struggles with money or siblings who may need it, and he noted, "It seems like it's hitting a chord."