By the D23 Team
What would happen if Wendy adventured to Never Land with pirates instead of Peter? Straight on Til Morning: A Twisted Tale aims to answer that question with a story so thrilling, it's already become a New York Times Best Seller! We sat down with the author, Liz Braswell, to learn more about this twist on the classic story of Peter Pan.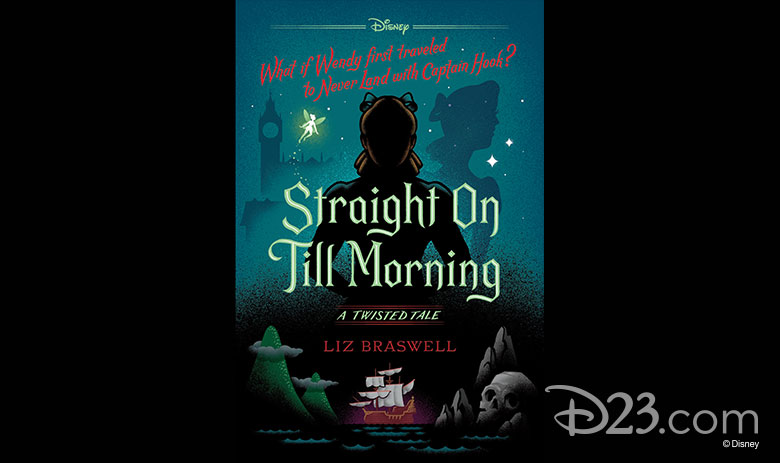 Q: This Twisted Tale visits Wendy as a hopeful sixteen-year-old, never having met Peter Pan, but holding onto his shadow. Tell us a little bit about this more mature Wendy and her motivations throughout this story.
A: Wendy is older but not necessarily more mature at the beginning of the book. She has spent the last few years in the same house, with her same family, changing her routine only a little as she progresses from girl to young woman. She wants something but is unsure what, and a trip to Never Land seems like the ticket (I mean, wouldn't it be, for all of us?!). Once there, in a new environment with new people—and new dangers—Wendy's mind is finally given room to expand. While going on amazing journeys and battling dangerous foes she revisits her previous dreams and desires and realizes they don't quite fit anymore. She wants to be someone who changes the world—not someone who is merely a character going along for a ride in the story.
Q: Peter Pan has such a special place in many people's hearts. In your opinion, what is it about these characters and the idea of Never Land that so many people relate to?
A: I don't think there's a single person out there who hasn't dreamed of escaping to Never Land at some point. If you're a child it's the magic of no rules and no grown-ups and actual magic and your own tribe of peers. But if you're a grown-up…. Well, the process of growing up is complex, tricky and tiring and we all need to believe there is respite somewhere, a place where we can do whatever we want, not be judged, explore, fly, and not be burdened with aging, death, and taxes.
Plus, as Wendy says in my book, Mermaids!
And pirates and fairies and all sorts of amazing friends. Peter Pan is a force of nature! Just the name Lost Boys conjures up a heady, mystical band of lads (and lasses) who fit in nowhere and can go anywhere. And Tinker Bell…well, she's just the best.
Q: Are there any special tributes to 1953 Disney film and/or the original novel that you included while introducing us to a completely different take on the story?
A: I tried very hard to keep to the spirit of Peter Pan and Never Land; making Peter Pan sound and act just like Peter Pan while inventing new places and creatures on the island that feel as magical as the original. There are a couple of homages to the original play and novel which a clever reader might spot.
Q: Who was your favorite character to write for in this book and why?
A: Hook! And Smee. But mostly Hook. Carefully balancing Wendy and Tink's evolving relationship while maintaining their true personalities was a good challenge, but for straight-up fun it was definitely the Cap'n. He is mad, powerful, hilarious, dangerous and just a little complicated—all at once. Plus the jacket! Gotta love the jacket.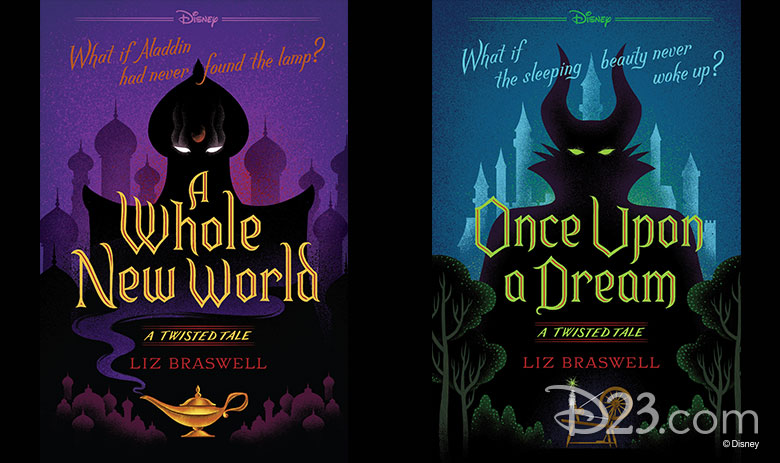 Q: You've also written other books in the Twisted Tales series including A Whole New World, Once Upon a Dream, and Part Of Your World. What is it like to get to reimagine these classic stories in new and unexpected ways?
A: A dream come true! My career as a writer started out with fairy-tale retellings (Snow, currently in an anthology called Once Again). I love imagining what would happen in a story if a beloved hero acted differently, or things were more complicated than with the usual fairy-tale setups. And getting to work with Disney characters and stories is like winning the lottery. A looooong time ago I had dreams of making my own Disney animated film; two of my favorite books as a child were The Illusion of Life: Disney Animation and The Art of Walt Disney—both thumbed through to death. (But I can't draw to save my life). I'm living the dream, textually!
Straight On Til Morning is available for purchase now.