Friendsgiving is almost here… that time when we gather our nearest and dearest for good food and good fun. We're once again having our own (virtual) Friendsgiving here at D23 this year, and we can't think of anyone better to invite than some of the best "nearest and dearest" around: D23 Members!
So, why not give thanks for your circle of besties and hold your own Friendsgiving? Once the sure-to-be-tasty meal is over (and those pesky dishes are washed), here are five incredibly entertaining, not to mention Disney-filled, ways to keep the party going—courtesy of our pals at Op Games! Read on for their top game picks for 2023. Prepare for battle between your favorite heroes and villains; test your Disney knowledge; and so much more: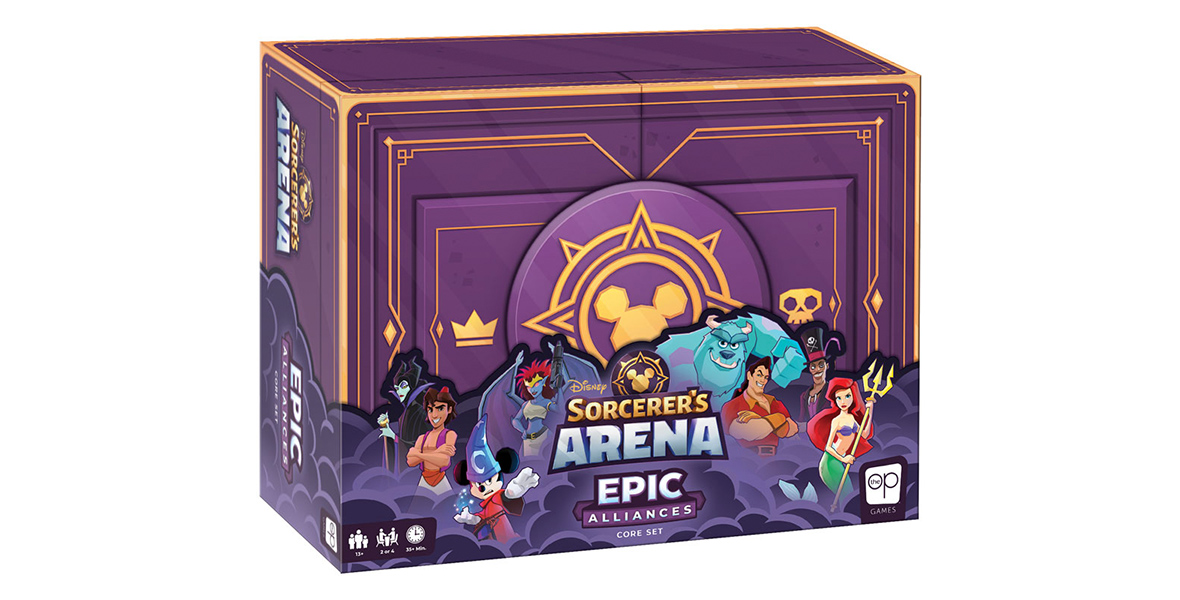 Disney Sorcerer's Arena: Epic Alliances Core Set
Become the next Master Summoner in this Disney-themed strategic battle arena game, where every choice you make determines your legacy! Recruit a fantastical battle-ready roster of Disney and Pixar heroes and villains, creating incredible combinations that provide endless replayability. Once you've summoned your characters to battle in the Sorcerer's Arena, strategize their every move using their unique abilities to earn the most victory points. Learn as you go in this expandable tabletop game inspired by the popular mobile game, overpowering your foes to win the ultimate Disney and Pixar battle royale! And the best news? There are four expansions available, so you can broaden the game for even more amazing play!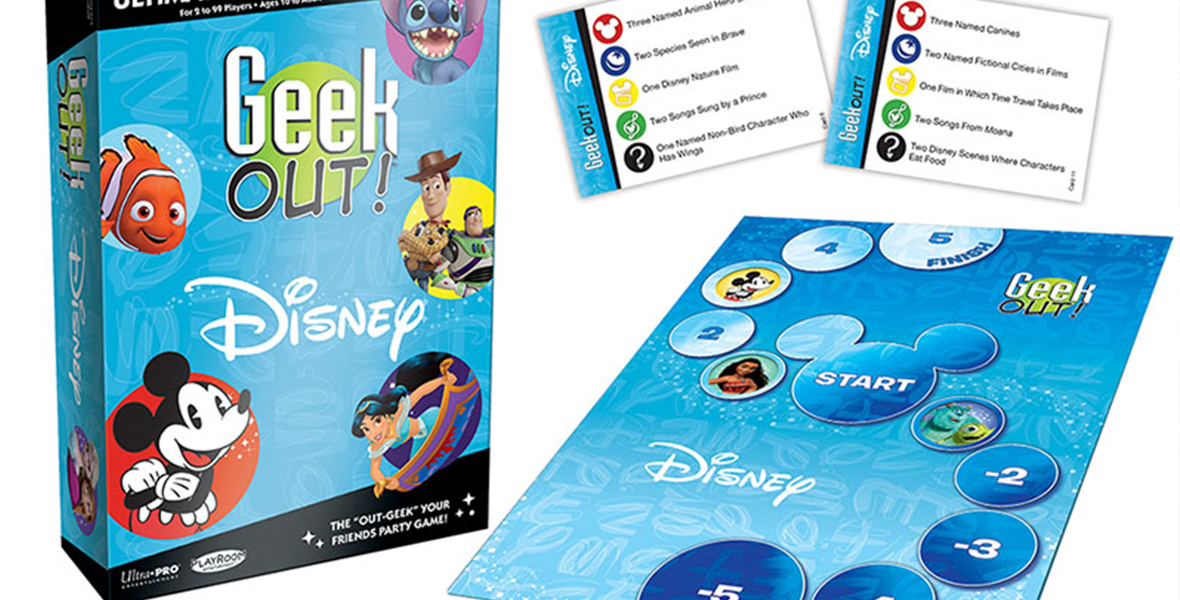 The social interaction and bluffing party game takes on a new twist that levels the playing field for all Disney fans. Players outbid each other across decades of Disney magic to find out once and for all who is the biggest Disney fan… we have a feeling D23 Members will be particularly good at this game!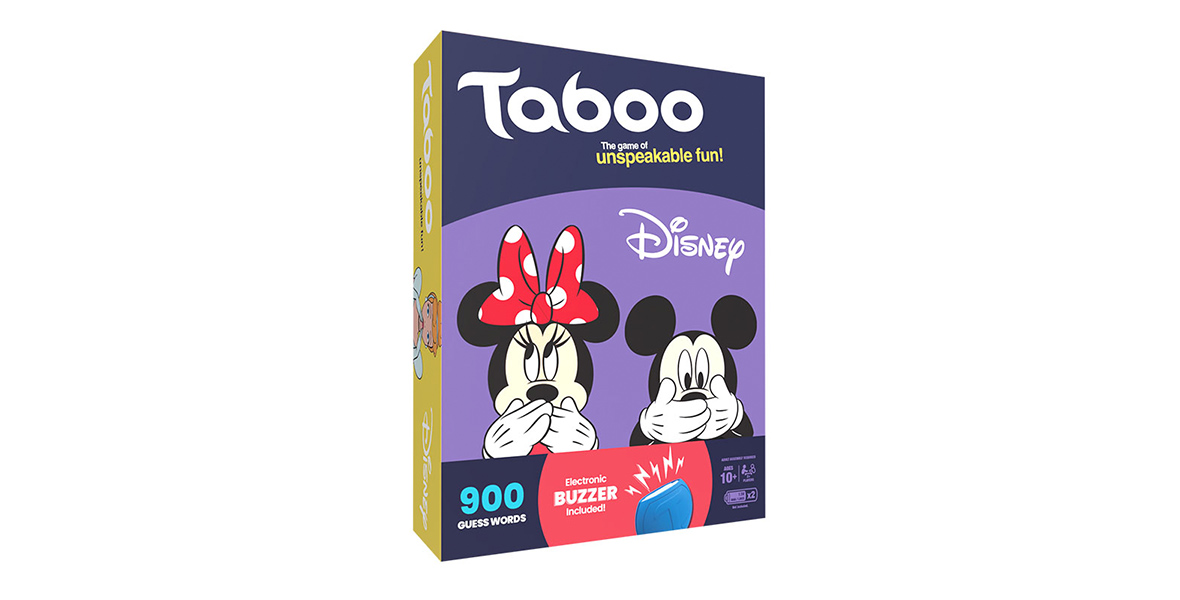 TABOO: Disney is an exciting new version of the classic party game, where teams compete to figure out "Guess" words without the use of "taboo" clues. Race against a timer to describe Disney-related answers while challenging your creativity and communication skills. Guess right and earn a point, or get the buzzer if you slip up! Rack your brain for all the best Disney memories and be the team with more points at the end of the round to win. Whether you're a dedicated Disney fan or a casual player, this twist on the classic Taboo guarantees endless laughter and fun… perfect for your Friendsgiving party!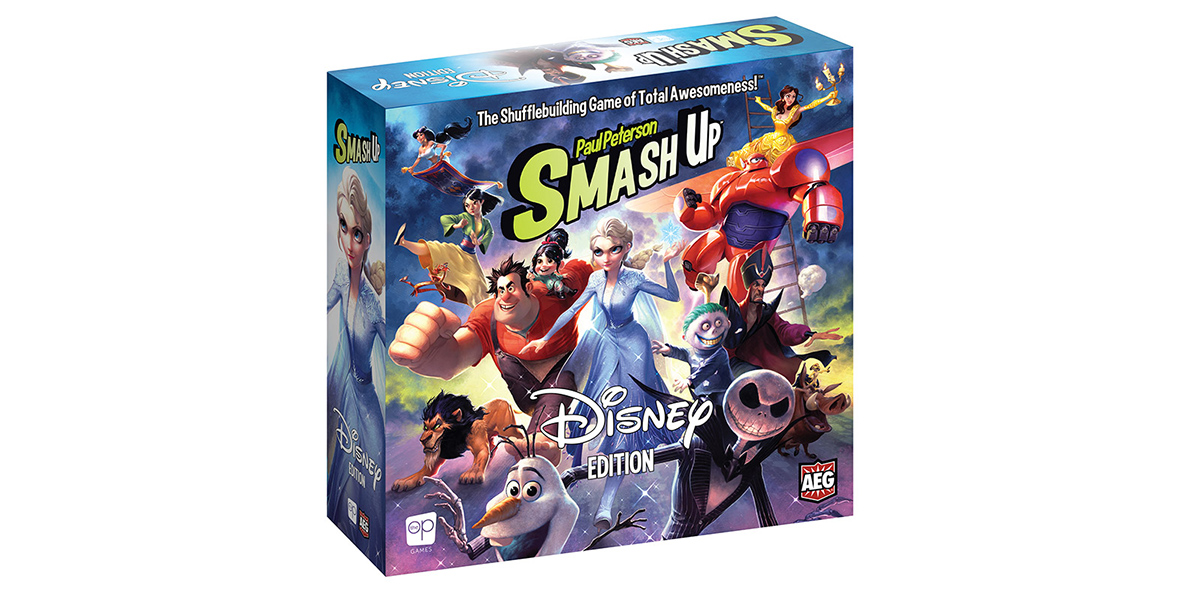 In Smash Up: Disney Edition, players will choose two decks of fan-favorite Disney factions and combine their powers to take over Bases, earn the most Victory Points, and win! Choose from Frozen, Big Hero 6, Wreck-It Ralph, The Lion King, Mulan, Aladdin, Tim Burton's The Nightmare Before Christmas, and Beauty and the Beastto create the most exciting team-ups imaginable! Smash Up, designed by Paul Peterson, is the ultimate "shuffle-building" game from AEG that lets players draft two faction decks and combine them into a force to be reckoned with. The game features 28 deck combinations, plus compatibility with previous expansions—providing endless replay-ability.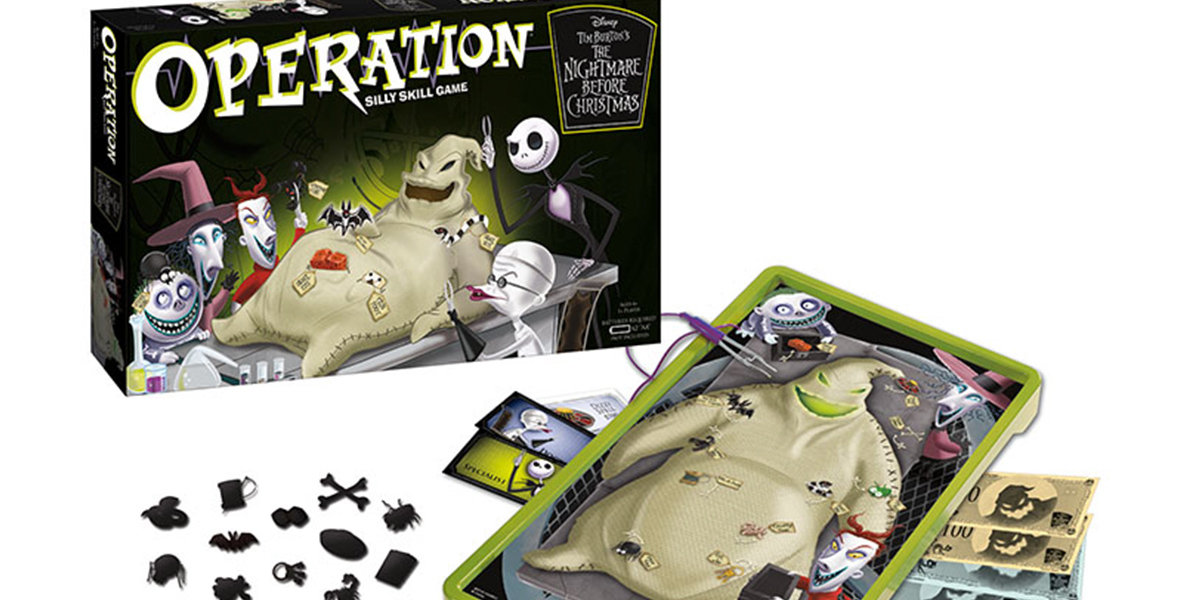 The Tim Burton's The Nightmare Before Christmas Collector's Edition of Operation is a hilarious game version of a movie classic—one that happens to be celebrating its 30th anniversary this year!—that allows players the opportunity to be the surgeon and remove custom "Funatomy" parts from Oogie Boogie, the patient.