By Zach Johnson
High School Musical: The Musical: The Series has always been meta—but the final season might be the most meta of them all! With the entire series now streaming exclusively on Disney+, we've rounded up five of our top Easter eggs and callbacks throughout Season 4.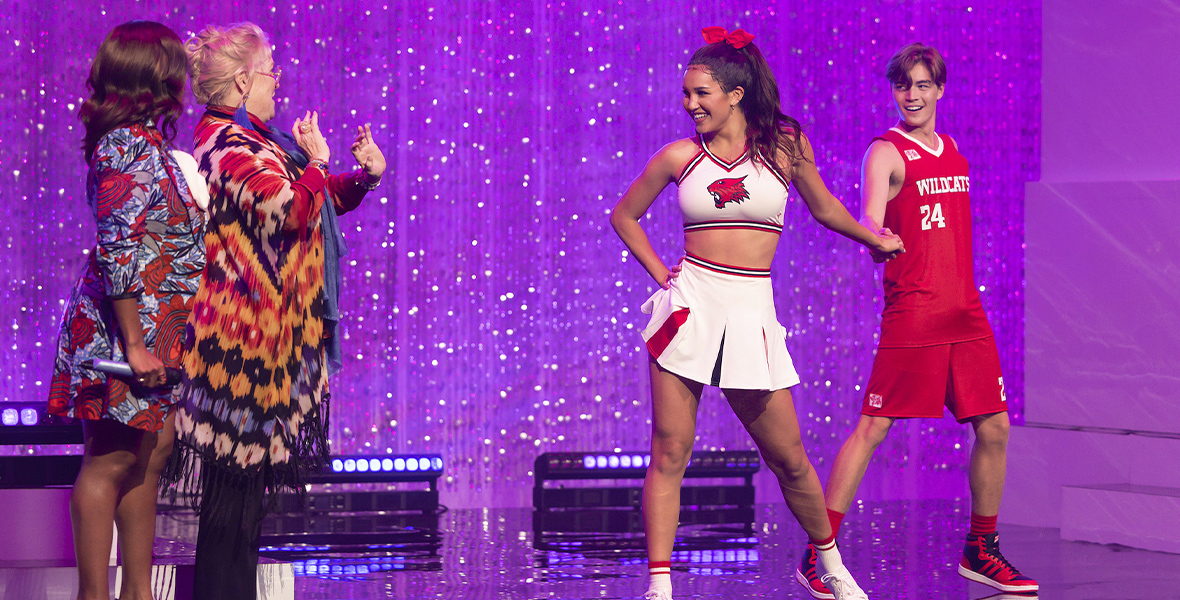 "This Is All About Me?"
Season 4 opens with a scene from High School Musical 4, in which Corbin Bleu, Monique Coleman, Lucas Grabeel, Bart Johnson, Alyson Reed, and Kaycee Stroh reprise their High School Musical trilogy roles as Chad Danforth, Taylor McKessie, Ryan Evans, Coach Jack Bolton, Ms. Darbus, and Martha Cox, respectively. "Tonight isn't just the 15th anniversary of the best class ever," Chad says onstage. "It is also a very special night for a very special teacher. Happy retirement, Ms. Darbus!" Blushing, Ms. Darbus says, "This is all about me?" It's a reference to High School Musical 3: Senior Year, in which Ms. Darbus tells Chad, "The spring musical is all about you." But tonight? It's Ms. Darbus' time to stand in the spotlight!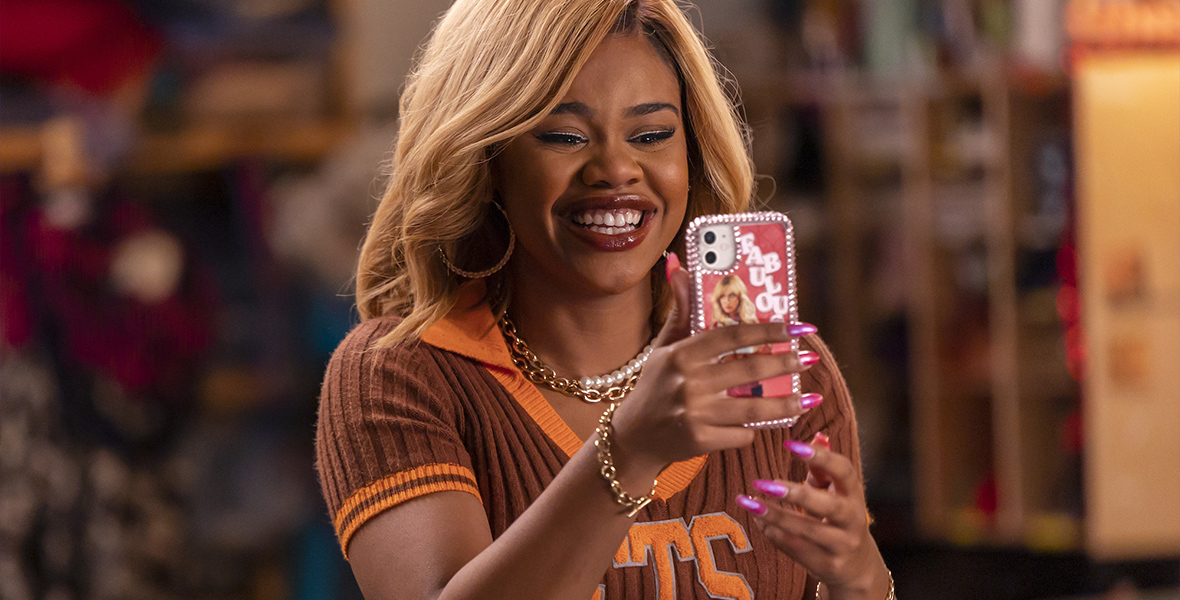 A Familiar Tune
In "High School Musical 4," Gina (Sofia Wylie) and Mack (Matthew Sato) reference Troy Bolton's High School Musical 2 song "Bet on It" while performing "High School Reunion"—and it's definitely not the last time a character mentions a trilogy song in new music or a line of dialogue. For example, in "HSM vs. HSM," Ricky (Joshua Bassett) references High School Musical 3: Senior Year's "Now or Never" in the recap sequence, while Kourtney (Dara Reneé) reveals her bedazzled her phone case is covered in stickers that celebrate Sharpay (Ashley Tisdale) and her signature High School Musical 2 solo number, "Fabulous."
It Was You All Along
In "High School Musical 4," Ricky and Gina co-write the song "Maybe This Time," which features newly filmed fantasy flashbacks to the Season 1 episodes "Homecoming" and "What Team?" and the Season 2 episode "Valentine's Day." Maybe they really are endgame!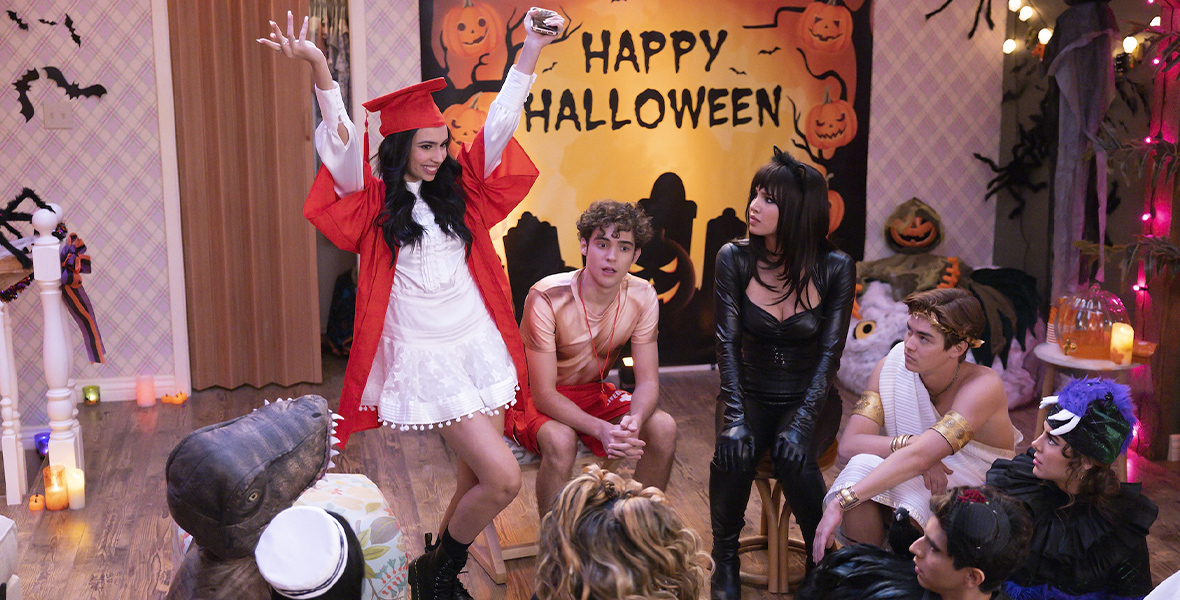 In Character
In "Trick or Treat," Ricky's Halloween costume is a nod to Zac Efron, who starred as Troy Bolton in the film trilogy. But rather than dress up as that character, he decides to go another route. "I hate to say it, but I think we're going to need more oil," Ricky says as his dad (Alex Quijano) applies cooking oil to his costume. "Zac Efron was famously shiny in Baywatch!" More on the mark, Dani (Kylie Cantrall) dresses up as Gabriella Montez (Vanessa Hudgens) from High School Musical 3: Senior Year, complete with cap and gown.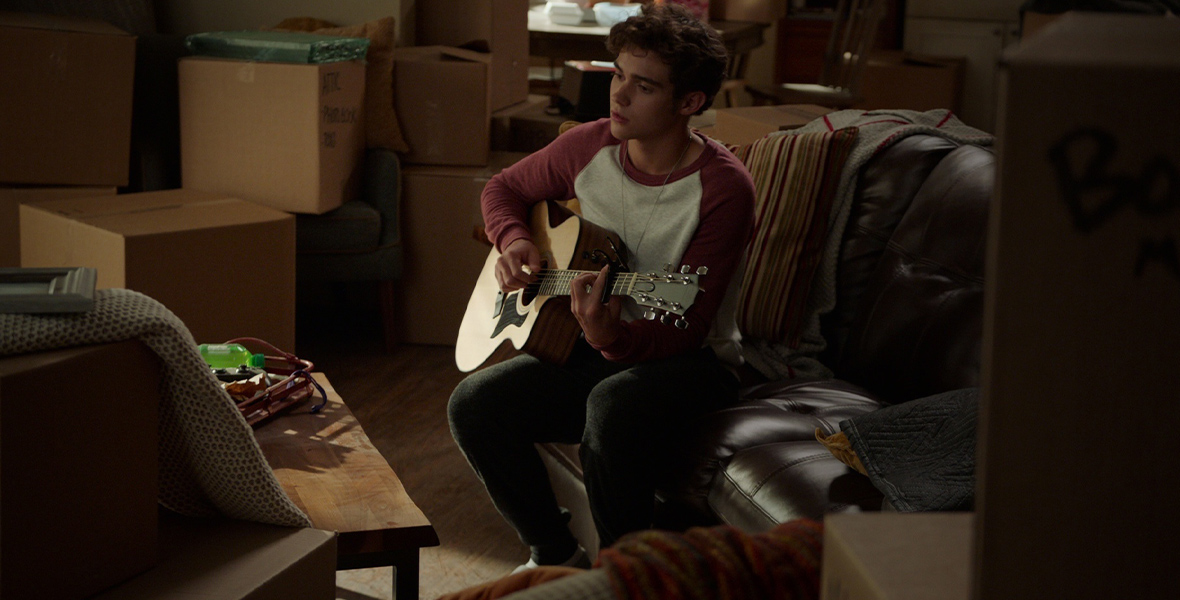 Be Mine, Valentine
In the Season 2 episode "Valentine's Day," Gina assumed Ricky had gifted her a box of chocolates… only to realize it was her mom (Napiera Groves) who had sent them. It was the beginning of a crush that would deepen over time. And in the Season 4 episode "Admissions," Gina finally gets a box of chocolates from Ricky—in the pouring rain, no less!
The Universe Works in Mysterious Ways
"Trust the Process" features multiple flashbacks—too many to list here. But our favorite flashback involves Miss Jenn (Kate Reinders), whose name Alyson never forgot (and whose outburst at the High School Musical 3 premiere she never forgot, either). Had Alyson not offered Miss Jenn some words of wisdom during an audition for Wicked, Miss Jenn might never have become East High's drama teacher—and the Wildcats would be worse off for it.
There are many more Easter eggs and callbacks throughout Season 4 of High School Musical: The Musical: The Series—and you can find them by streaming it on Disney+!