By Courtney Potter
Disney+ Debuts Trailer for National Geographic's America the Beautiful
Earlier this week, our pals at Disney+ debuted the trailer for its newest original series from National Geographic, America the Beautiful.
Narrated by Emmy®-nominated actor and producer Michael B. Jordan, the documentary series takes viewers on an epic journey across North America's most spectacular regions to witness the breathtaking landscapes of the most diverse land on Earth while showcasing its many unique creatures. The goal is to inspire audiences to conserve the precious habitats and inhabitants found in our own backyards. Each episode of the series showcases smart and brave animal heroes of all sizes—from grizzlies to bald eagles, mountain lions to honeypot ants—whose funny and amazing antics are brought to life with character-led storytelling.
From the multiple BAFTA- and Emmy Award–winning team of Vanessa Berlowitz and Mark Linfield at Wildstar Films, America the Beautiful is the first natural-history series to place cinema-grade cameras on fighter jets, taking viewers on a jaw-dropping ride through some of the most impressive scenery on Earth, revealing rich and textured worlds that are unique to the continent. And to capture elusive and never-before-seen animal behaviors on the ground, a new generation of remote cameras and gyro-stabilized cameras were used. Additionally, in the final episode—to celebrate the human conservation heroes of America—producers worked directly with Indigenous tribes such as the Chippewa Cree of Rocky Boy Reservation in Montana to film bison reintroduction and the Gwich'in people of Alaska to document the battle to protect the Arctic refuge from oil exploration.
As part of this summer's Independence Day celebration, all six episodes of America the Beautiful will debut Monday, July 4, exclusively on the streamer.
5 Fantastic Things to Watch This Weekend Presented by State Farm®
Stay cool this weekend by having an animation-palooza in the comfort of your home (or wherever your favorite streaming device takes you, provided they have air conditioning… at least, that's our preference). Have a hankerin' to see Inside Out? What about Luca? Or Mulan? Check out our 5 Fantastic Things roundup for more!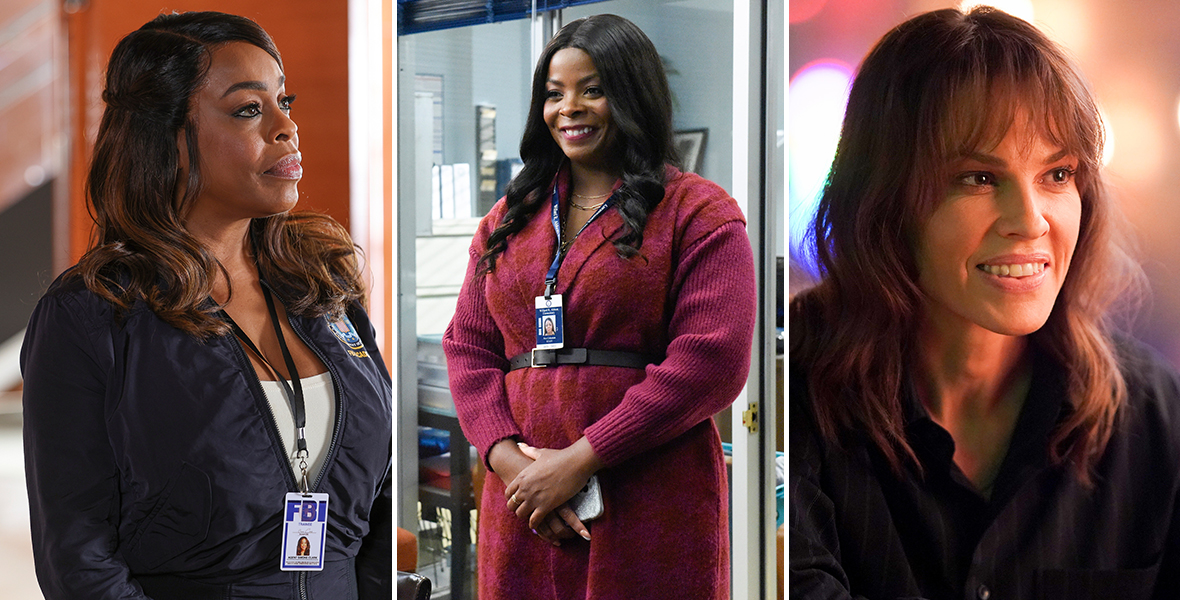 ABC Announces Fall Premiere Dates for 2022-23 Season
Yes, it's already that time—the good folks at ABC have just announced the fall premiere dates for its new and returning series for the upcoming 2022-23 season!
Bachelor in Paradise turns up the heat on Tuesday, September 27, at 8 p.m. ET/PT, followed by the debut of The Rookie spinoff series, The Rookie: Feds, starring Niecy Nash-Betts at 10 p.m. ET/PT. The search for love continues as BIP begins its two-night weekly run on Monday, October 3, at 8 p.m. ET/PT, preceding the return of hit drama The Good Doctor, which will hit 100 episodes this season.
The Quinta Brunson-helmed Abbott Elementary returns on its new night, Wednesday, September 21, at 9 p.m. ET/PT, joining comedy staples The Conners, The Goldbergs, and Home Economics; then, Reba McEntire and Jensen Ackles step into the world of Big Sky on its new night.
Meanwhile, Alaska Daily, from Oscar®-winning writer Tom McCarthy and starring two-time Academy Award® winner Hilary Swank, joins Station 19 and Grey's Anatomy—TV's longest-running primetime medical drama—on Thursday, October 6.
Celebrity Jeopardy! debuts September 25, followed by the return of Celebrity Wheel of Fortune; the evening culminates with The Rookie, and AFV joins the Sunday lineup on October 2.
Plus, the first-ever live episode of Shark Tank, featuring all six original Sharks, swims into the weekend on Friday, September 23. A new season of ABC News' 20/20 follows.
Additional premiere dates for the 2022-23 season will be announced soon—so keep your eyes peeled, and your viewing calendars open!
Fall Favorites Returning to Disneyland Resort
With the new broadcast TV season almost upon us, that also means it's time to think about fall—and yes, we know how vaguely shocking that sounds, but hear us out: It's never too early to start planning all your autumnal fun! To that end, Disneyland Resort recently announced amazing fall favorites returning to Disneyland and Disney California Adventure parks, as well as Downtown Disney District. Read up on what you can expect by clicking here.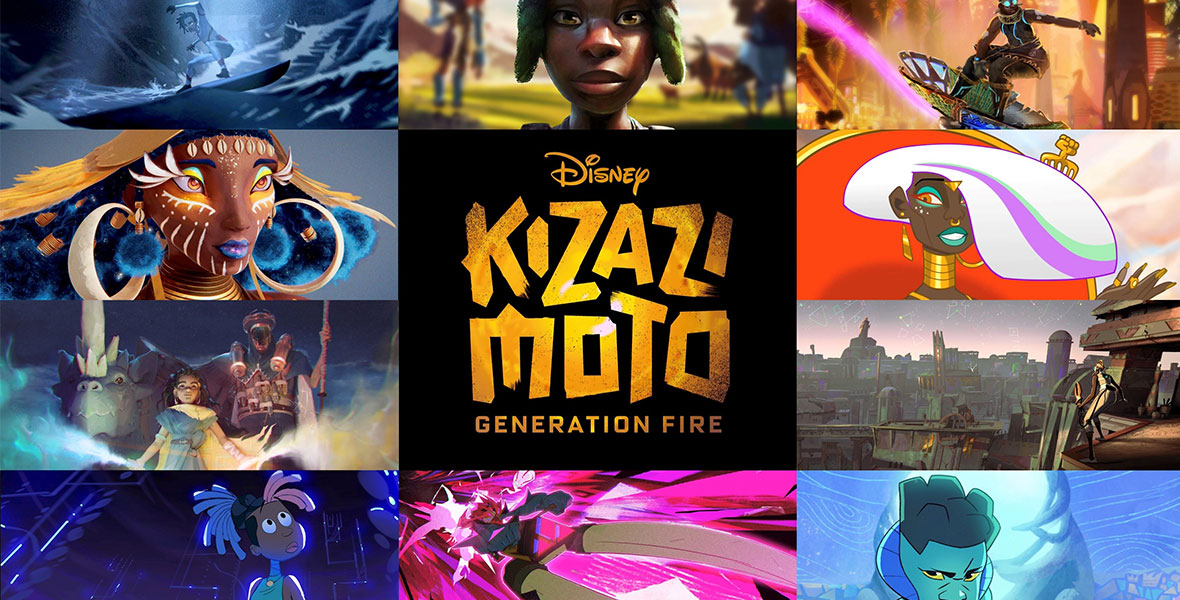 Disney Television Animation, Disney Junior, and Disney EMEA Original Productions Unveil Slate During AIAFF
There are tons of cool new animated series on the horizon… Mere days ago, Disney Television Animation, Disney Junior, and Disney Europe, Middle East & Africa (EMEA) took to the stage at the Annecy International Animation Film Festival (AIAFF) to announce new productions and share exciting sneak peeks of the upcoming slate of new original animated series to air on Disney+ and other Disney-owned platforms in 2023 and beyond.
Titled "Everyone Has a Story," the presentation included the announcement of a season two greenlight for the hit Disney+ series Monsters at Work, set to debut in 2023. Chip 'n' Dale: Park Life, which features Chip and Dale and their adventures living in the big city, was also renewed for a second season.
Additionally, it was revealed that a new animated series inspired by Disney's popular music-driven movie franchise ZOMBIES is in production at Disney Television Animation—and the EMEA Original Productions team announced greenlights for the epic adventure series Dragon Striker and spooky comedy The Doomies.
The presentation also included the announcement of season three renewals for Disney Junior megahits Marvel's Spidey and his Amazing Friends and Mickey Mouse Funhouse and additional episode orders for some of Disney Television Animation's upcoming series, including Hamster & Gretel, Kiff, Hailey's on It, and Primos.
Additional announcements and first looks included the upcoming Disney+ African sci-fi anthology Kizazi Moto: Generation Fire (pictured above); the new preschool series Kiya and the Kimoja Heroes; and Disney Junior's Star Wars: Young Jedi Adventures.
Latest Trailer for Second Season of Hulu's Only Murders in the Building
Hulu recently debuted the official trailer for the upcoming second season of Only Murders in the Building, starring Disney Legend Steve Martin, Martin Short, and Selena Gomez. Our favorite podcasting sleuths return on Tuesday, June 28, in two brand-new episodes—after which, a new episode will be available to stream weekly on Tuesdays.
Following the shocking death of Arconia Board President Bunny Folger, Charles (Martin), Oliver (Short), and Mabel (Gomez) race to unmask her killer. However, three unfortunate complications ensue—the trio is publicly implicated in Bunny's homicide; they are now the subjects of a competing podcast; and they have to deal with a bunch of New York neighbors who all think they committed murder!
Guest stars this season include Tina Fey, Amy Schumer, and Shirley MacLaine.
ICYMI: Meet the Characters of Lightyear
Disney and Pixar's Lightyear has finally hit the big screen! Before you make like Buzz and go to infinity and beyond at your local cineplex, read up on what makes the main characters of Lightyear so special in our handy-dandy character guide right here at D23.com… then come back and check out what the cast and creatives had to say at their recent press conference!