By Courtney Potter
Calling All Recruits: The Quinjet Has Arrived at Disneyland Paris
Avengers, assemble! In anticipation of Disneyland Paris' brand-new Avengers Campus opening later this summer, our friends at the resort just welcomed the Avengers' signature aircraft, the Quinjet… See how they got the aircraft safely to its landing place atop the Campus' central hub in the video, above.
First imagined as an advanced aircraft transport used by Earth's Mightiest Heroes, there have been several different Quinjet designs throughout Marvel comics and the Marvel Cinematic Universe. However, for their Avengers Campus version, the Disneyland Paris team wanted to show a cool, forward-looking aesthetic—but to build a full-size jet, it required additional engineering expertise… which Walt Disney Imagineering found by partnering with British company UK Loco, a longtime collaborator who'd already provided technical input into other amazing Disneyland Paris experiences including Toy Story Playland and Ratatouille: L'Aventure Totalement Toquée de Rémy.
Just like at Hong Kong Disneyland and Disney California Adventure park, Disneyland Paris' Avengers Campus will give guests the ability to meet and interact with their favorite heroes in incredible, immersive ways. And why not make a whole Marvel-themed vacation out of it this summer by staying at Disneyland Paris' newly opened Disney's Hotel New York: The Art of Marvel? Sign us up!
5 Fantastic Things to Watch This Weekend
If you've been jonesing for some animation to delight you this very weekend, you're in luck—there's plenty to choose from around the worlds of Disney. Not only can you help celebrate Sleeping Beauty's 63rd anniversary with a viewing on Disney+, but you can also take in a '90s animated favorites Hercules and A Bug's Life over on Freeform. And there's more where that came from…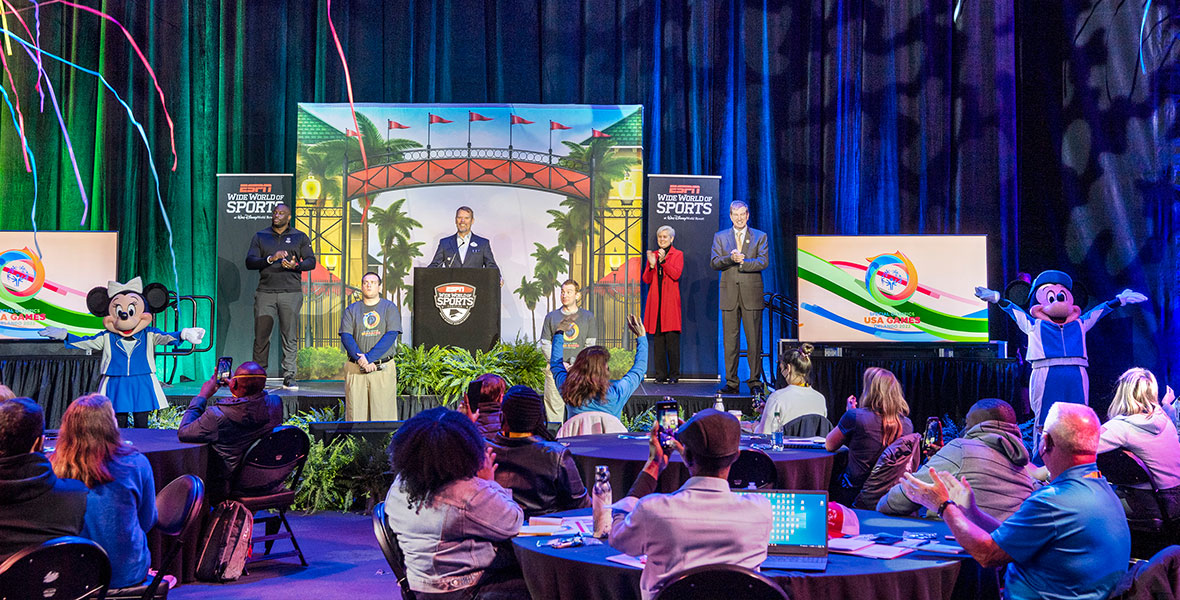 Disney to Produce Opening Ceremony for the 2022 Special Olympics USA Games
Athletes from across the country will converge on the ESPN Wide World of Sports Complex at Walt Disney World Resort when the 2022 Special Olympics USA Games kick off in just a few months' time… and Disney has just announced that the thousands of competitors, families, and fans in attendance for the games will be treated to incredible entertainment—sprinkled with a little pixie dust, no doubt—with an opening ceremony produced by Disney Live Entertainment!
Special Olympics USA, Experience Kissimmee, and Walt Disney World Resort revealed the news during the recent Special Olympics USA Games' Head of Delegates meeting at ESPN Wide World of Sports Complex. The Walt Disney Company has a long-standing relationship with Special Olympics, including additional sponsorship and in-kind support for the USA Games, as well as staging multiple state and local events at ESPN Wide World of Sports Complex. As the presenting sponsor of the Volunteer Program for the '22 USA Games, Disney will also support the families and fans cheering on the athletes this summer with cast members and community volunteers.
The 2022 Special Olympics USA Games will be held from June 5-12!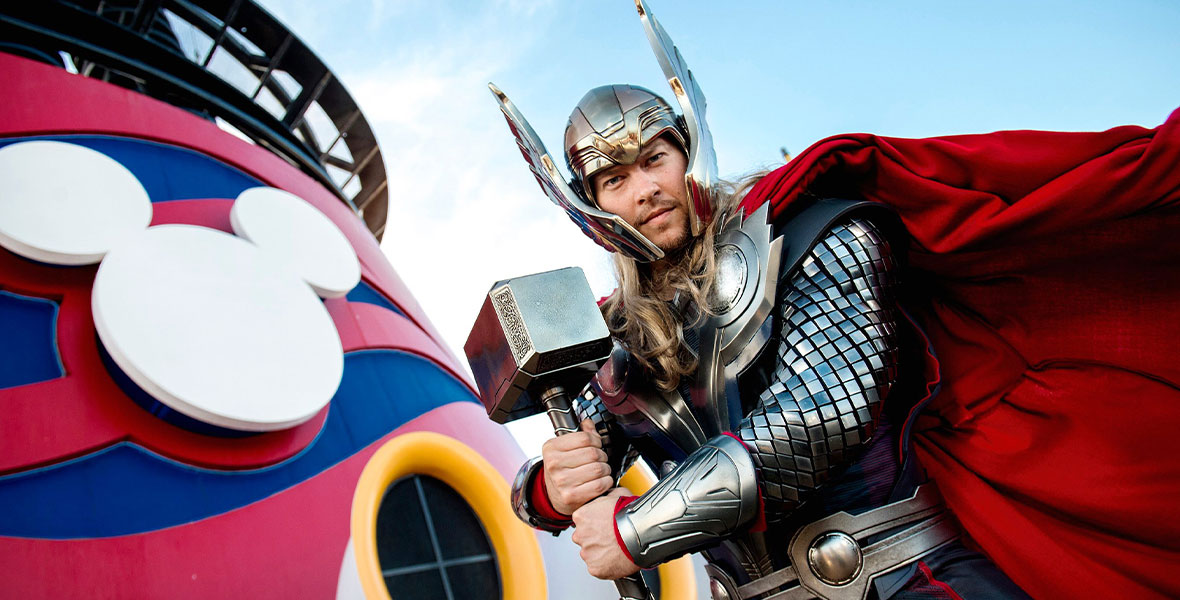 Marvel Day at Sea Returning to Disney Cruise Line in 2023
In further Marvel-related news… For fans looking for a truly epic vacation in early 2023, the largest assembly of Marvel heroes and villains will be on one ship when Marvel Day at Sea returns to Disney Cruise Line next year.
Now on the Disney Dream, embarking on spectacular voyages out of Miami, Marvel Day at Sea combines the thrills of Marvel comics, films, and animated series with the excitement of a Disney Cruise, making for an unforgettable day! This celebration on select five-night Caribbean cruises—beginning January 7, 2023—features encounters with some of your favorite heroes (including Thor!), all manner of action-packed entertainment, and Marvel-themed activities designed for the whole family to enjoy.
Along with visiting destinations in the Western Caribbean including Cozumel, Mexico; Grand Cayman; and Castaway Cay, Disney Cruise Line's private island in the Bahamas, guests will be able to experience all that the Disney Dream has to offer while on a Marvel Day at Sea sailing—Broadway-style shows like Beauty and the Beast, themed dining, and so much more. If you're ready to book your next epic adventure, or want further info, check out DisneyCruise.com.
A Replacement Oscar for Disney Legend Hayley Mills…
Several decades ago, Disney Legend Hayley Mills realized the special "juvenile" Academy Award® she'd received in 1961 had disappeared. Thankfully, she's now been reunited with Oscar—and D23 spoke exclusively to the actress about the whole experience! See Mills "get together (yeah yeah yeah)" with her new statuette by clicking here.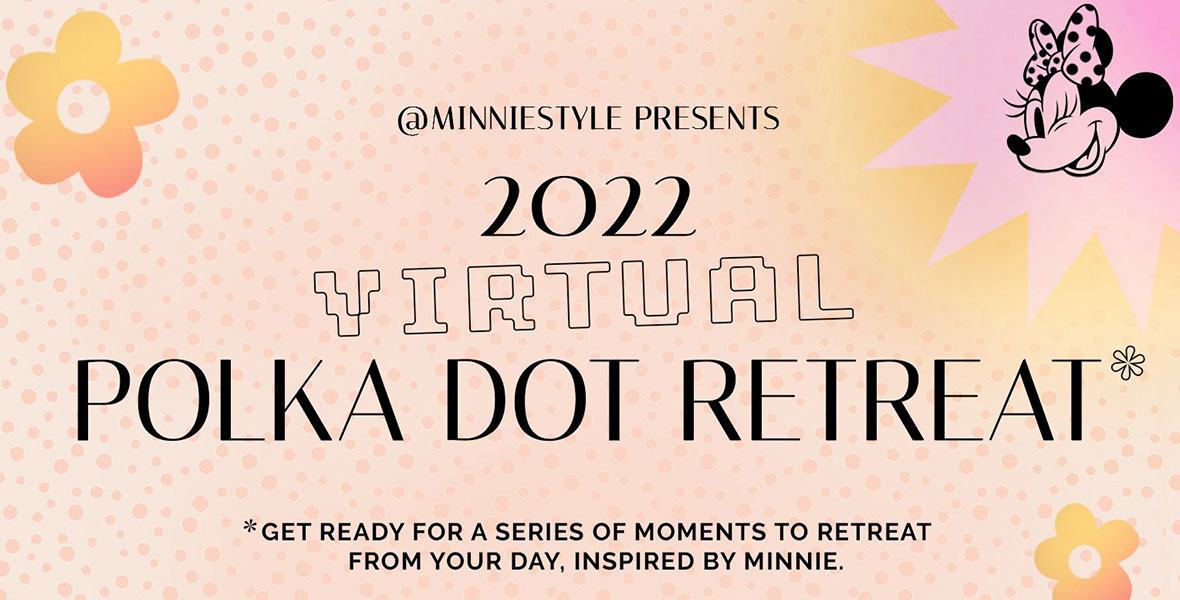 Virtual Polka Dot Retreat Celebrates Minnie Mouse and National Polka Dot Day
Get out those dots, friends! National Polka Dot Day, the annual fan holiday honoring Minnie Mouse, is next week—and @MinnieStyle is hosting virtual sessions (think of them as Minnie moments) on Instagram, all inspired by our favorite lifestyle muse.
Kicking off on Monday, January 31, and polka dotting through Friday, February 4, the event will showcase what it means to be "Positively Minnie" through fun, uplifting programming that's sure to inspire! Each day, talented influencer guests known as Minnie Muses will co-host a series of 10- to 15-minute sessions on a variety of topics such as careers, friendship, and body positivity; audiences around the world can tune in to @MinnieStyle on IG starting at 1 p.m. ET/10 a.m. PT to join the conversation live. Daily replays will also be available on @MinnieStyle following each session.
The sessions include:
January 31: Aysha Harun (Focusing on Empowering Your Life)
February 1: Rae Hersey (Focusing on Styling)
February 2: Marisas Meizz (Focusing on Forging Good Friendships)
February 3: Loria Stern (Focusing on Turning a Passion into a Business)
February 4: Kellie Brown (Focusing on the Journey to Self-Love)
And make sure to keep those eyes peeled on @MinnieStyle for announcements on additional special guests!
ICYMI: Disneyland Paris Kicks Off 30th Anniversary Celebrations March 6
Thrilling new experiences? Check. Incredible new food? But of course. A sure-to-be-insanely-memorable new drone show above the newly refurbished Sleeping Beauty Castle? Naturally! All that and much, much more is coming to Disneyland Paris beginning this spring when the resort celebrates its 30th anniversary. Read all about what guests can expect right here at D23.com.