By Courtney Potter
Dreams Do Come True in New Orleans: Tiana's Palace Coming Soon to Disneyland Park
Yes, it's true: French Market Restaurant in New Orleans Square at Disneyland Park will soon be reimagined into Tiana's Palace, our friends at the Disney Parks Blog announced earlier this week. Located on Orleans Street, the quick-service style restaurant will feature peach walls and green wrought-iron balconies, as well as opulent fixtures and appointments inspired by Walt Disney Animation Studios' The Princess and the Frog.
Tiana's Palace will offer authentic New Orleans flavors inspired by Tiana's friends and adventures. While not a character dining location, guests may indeed find Tiana in New Orleans Square! The menu at Tiana's Palace will expand on many of the current favorites served in the location, explore lots of delectable seasonal flavors, and, of course, offer delicious New Orleans classics.
Walt Disney Imagineers are partnering with artists from The Princess and the Frog to bring this story to life at Disneyland Park—a fitting reunion, as animation artists were inspired by the exterior of the original French Market Restaurant in New Orleans Square when designing the film's restaurant.
To begin this exciting transformation, French Market Restaurant (and Mint Julep Bar) will be closed starting February 17. It will reopen as Tiana's Palace (alongside the popular Mint Julep Bar, with its famous mint juleps and Mickey beignets) later this year.
5 Fantastic Things to Watch This Weekend Presented by State Farm®
So what can you expect this lovely weekend in January, streaming to your favorite device from around the worlds of Disney? Why not get ready for The Wonderful World of Disney's presentation of Finding Nemo this Sunday night by bingeing all manner of Pixar favorites? See what we recommend right here.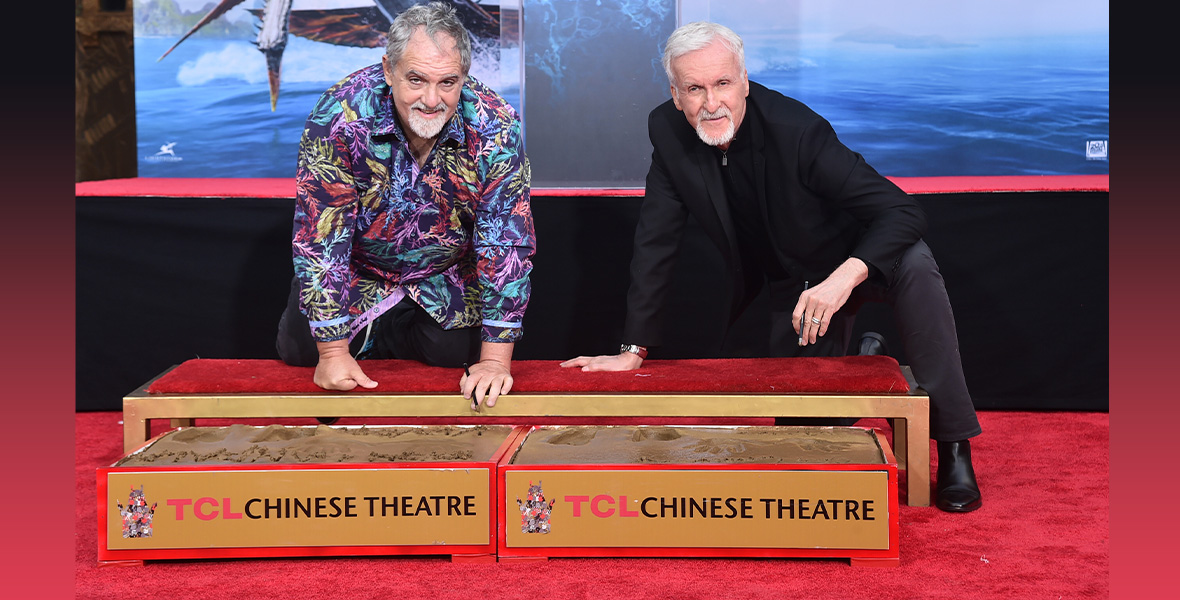 James Cameron and Jon Landau Honored at TCL Chinese Theatre IMAX® in Hollywood
With Avatar: The Way of Water delighting moviegoers around the world, its director James Cameron and producer Jon Landau were honored this week with a truly iconic celebration: a Handprints and Footprints Ceremony at the TCL Chinese Theatre IMAX® in Hollywood! Among the attendees at the ceremony, during which Cameron and Landau put their handprints and footprints in cement in the legendary movie palace's forecourt, were Avatar: The Way of Water cast members Sigourney Weaver and Stephen Lang.
This honor comes hot on the heels of the duo's nomination by the Producers Guild of America (PGA) for producing Avatar: The Way of Water, the most successful worldwide release of 2022—and the seventh highest-grossing film of all time worldwide! The film has also been nominated for six Critics Choice awards, including Best Picture and Best Director, and was nominated two Golden Globe® awards. Additionally, it's been selected as one of the year's top films by the AFI and National Board of Review.
Set more than a decade after the events of the first film, Avatar: The Way of Water also stars Sam Worthington, Zoe Saldaña, and Kate Winslet.
All the Winter TCA Press Tour News That's Fit to Post…
This week, D23 has been lucky enough to attend the Winter Television Critics Association Press Tour, finding out the latest and greatest about linear and streaming programs from across The Walt Disney Company. Find out what you can soon expect from ABC, Freeform, Disney Television Studios, Disney Branded Television, FX, and more by clicking here.
Shanghai Disney Resort Celebrates the Year of the Rabbit
Are you ready to hop into the Year of the Rabbit? Shanghai Disney Resort sure is, with a month-long lineup of special celebrations from now until Friday, February 10!
During these special festivities, guests are encouraged to bring family, friends, and loved ones for a fun and unique Spring Festival vacation. Not only can guests continue to enjoy the season-long Disney Winter Frostival, but they will also experience festive new décor, delightful entertainment, deliciously comforting food, and unique merchandise that all pay tribute to timeless Chinese traditions in signature Disney style.
Known as one of the Chinese zodiac's most happy-go-lucky animals, the auspicious rabbit brings its fun spirit to every corner of the resort this Spring Festival. And to celebrate the Year of the Rabbit, guests will be treated to a range of opportunities to encounter their favorite bunnies. Case in point: From Walt Disney Animation Studios' Zootopia, Judy Hopps will join the Spring Festival celebrations!
As one of the park's beloved rabbit characters, Judy will receive her very own mosaic among the 12 zodiac signs in the Garden of the Twelve Friends. Echoing the year's optimism and her "try everything" attitude, the mosaic depicts Judy cheerfully heading to the metropolis of Zootopia by train as the landmark skyline awaits, brimming with adventure. Additionally, Judy will appear in the popular shows returning to Mickey Avenue this year, and guests will be able to catch her at selfie spots on Mickey Avenue, complete with a cheerful new overlay for the holidays that will make these photos a unique souvenir for the Year of the Rabbit.
Guests will also have the chance to be among the first to dine at Donald's Dine 'n Delights in Disneytown, scheduled to open in mid-January. Sure to charm its way onto every food lover's list this winter, with its cozy dining environment and rich storytelling, Donald's Dine 'n Delights will serve up seasonally inspired Western cuisine with Asian touches.
For more information about Shanghai Disney Resort's incredible Spring Festival celebrations, visit ShanghaiDisneyResort.com.
Don't Miss the Latest Disney Parks Announcements!
It was a huge week for news from our pals over at Disney Parks—from an opening date for TRON Lightcycle / Run at Magic Kingdom Park at Walt Disney World Resort, to Park Hopper ticket updates at Disneyland Resort, and so much more. Take a gander at D23's handy-dandy rundown of the announcements, and start planning those vacations!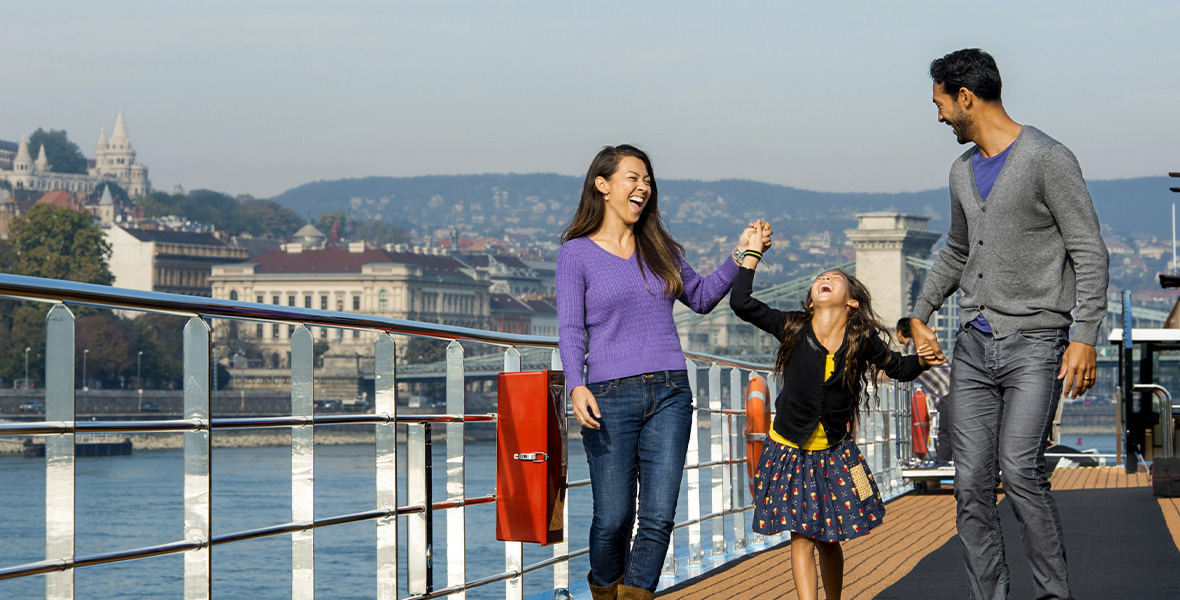 Adventures by Disney Announces 2024 River Cruise Itineraries
The good folks over at Adventures by Disney recently announced their return to three of Europe's most iconic rivers for the 2024 travel season. With 22 river cruise departures planned, Adventures by Disney guests will once again experience the unparalleled beauty of European landscapes and vibrant culture with sailings on the Rhine River, the Danube River, and the Seine River. Each itinerary will offer Disney's signature storytelling with the convenience of hassle-free travel and attention to detail provided by a team of Disney-trained Adventure Guides. Sounds pretty spectacular to us…
Headlining the 2024 lineup is the new Danube River Cruise: Magical Holidays departure, which marks the first time the guided group travel company will offer a themed river cruise voyage during the New Year's holiday! Guests will sail on the Danube River in a beautifully designed river cruise ship; ring in the new year with a celebration and champagne toast; and explore famous and picturesque sites and landmarks across Germany, Austria, and Hungary.
Returning favorites also join the 2024 lineup, including the seasonal Oktoberfest and Christmas Markets river cruises and the popular Food and Wine sailings, featuring delectable meals, desserts, and beverages local to the region.
Bookings open to the public on January 20, 2023. More details can be found at AdventuresByDisney.com.
Disney Imagineers Connect with FIRST Robotics Teams for the 2023 Season
The 2023 FIRST Robotics Competition season recently kicked off for tens of thousands of students around the world. What's FIRST, you may ask? It's a community that brings students together and prepares them for the future through team-based robotics competitions and mentorship. A "sport for the mind," FIRST combines the fun and thrill of competition with the mental dexterity of science and technology.
Several Walt Disney Imagineers will once again serve as mentors this year and are proud to continue to support the organization, as they have done since its inception more than 30 years ago. The teams and their mentors can be seen in action in the video above.
"So many of the things they do with FIRST translate directly to what we do here at WDI," Imagineer Greg Johnson recently said. "And not just the technical skills, but the interpersonal and teamwork skills that have direct parallels to how we complete projects."
Teams will begin by learning the parameters for this year's competition and start brainstorming how to solve the challenge. They'll build their robots over the course of about two months before entering a series of regional competitions. As teams advance through the regionals, their goal is to compete for the international FIRST Championship, set for April 19-22 in Houston, Texas. Keep your eyes peeled for more news from FIRST as the competitions continue…
ICYMI: Award Season Is Officially Underway!
Yes, it's awards season once again… and earlier this week, the Hollywood Foreign Press Association awarded The Walt Disney Company nine Golden Globes®—more than any other entertainment company! In case you missed the ceremony, see the winners right here at D23.com. But that's not all: Disney also just earned 19 nominations for the 29th Annual Screen Actors Guild Awards®; check out the list here. And congrats to all!