One Last Adventure for Disney XD's Gravity Falls
Take note, Falls fans! Disney's Emmy® Award-winning animated series Gravity Falls will chronicle its last amazing, hilarious adventure when the highly anticipated one-hour finale airs Monday, February 15 (at 7 p.m. ET/PT), on Disney XD. In the episode, "Weirdmageddon 3: Take Back The Falls," Ford (voice of J.K. Simmons) discovers Bill's (voice of Falls creator/executive producer Alex Hirsch) true motives; later, a final confrontation with Bill leads to the Pines family's ultimate fate… and greatest sacrifice! The series also stars Jason Ritter (Parenthood) as Dipper, Kristen Schaal (The Last Man on Earth) as Mabel, and Linda Cardellini (Mad Men) as Wendy.
That's not the only news from your favorite fictional Oregon hamlet; Disney Publishing will release "Gravity Falls: Journal 3"—a book that appears within the TV series and is an integral part of the Gravity Falls story—in July 2016. Additionally, Disney XD will air a half-hour special featuring exclusive facts about the series (with special commentary from Alex Hirsch and hosted by Gravity Falls character Time Baby) on Monday, February 8, at 8 p.m. ET/PT… and will kick off a huge 68-hour marathon of the series beginning Friday, February 12, at 11 p.m. ET/PT. Plus, make sure to look for the brand-new interactive game Gravity Falls: Take Back The Falls, launching on WATCH Disney XD in mid-February.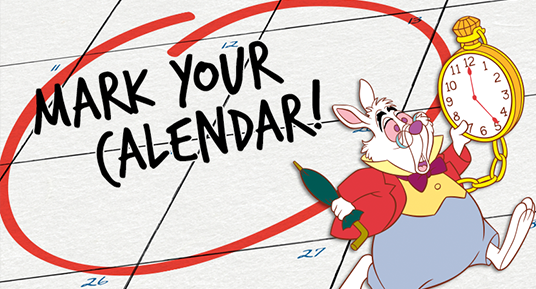 Save the Date!
Be sure to mark these upcoming Disney events on your calendar: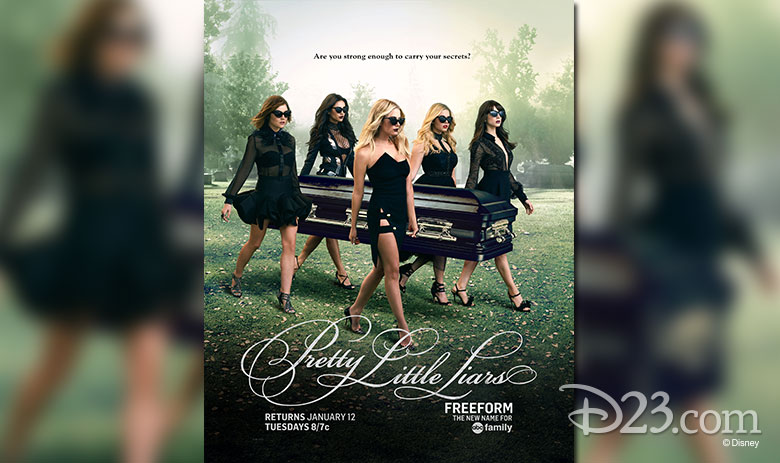 Freeform and Drybar Celebrate Pretty Little Liars' Winter Premiere
Ready to get glam? Freeform (the new name for ABC Family) is partnering with Drybar to celebrate the winter premiere of the returning hit original series Pretty Little Liars on Tuesday, January 12, at 8 p.m. EST. To get fans ready for the new season, Freeform will cover the tab for blowouts—including tax and tip—on the day of the big premiere, at all 50+ Drybar locations across the nation!
While catching up on the "6A" finale episode during their appointment, clients will receive tune-in cards and enjoy signature Drybar styles incorporating popular Pretty Little Liars character looks—including "The Aria Straight Up," "The Hanna Dirty Martini," and "The Spencer Mai Tai." Appointments are limited (no walk-ins) and the offer is for January 12 only, so head over to thedrybar.com to book your PLL look!
"Try Everything" in Zootopia with Shakira
Walt Disney Animation Studios' Zootopia doesn't come to the big screen 'til March 4, but here's a taste to tide you over: an all-new trailer featuring the film's catchy original song, "Try Everything"! Written by singer-songwriter Sia and songwriting duo Stargate, the track is performed by Grammy®-winning singer Shakira—who joins the voice cast of the film as Gazelle, Zootopia's biggest (and most socially conscious) pop star.
Like what you hear? The single will be available from your favorite music download service on Friday, January 8!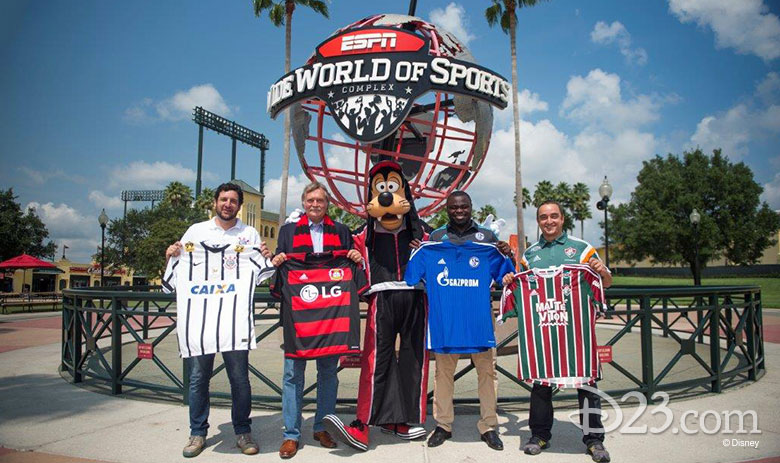 See Some of Soccer's Best at Walt Disney World Resort
Soccer is the world's most popular sport—and now, it's coming to another kind of "world," for the second time. Several celebrated soccer stars from Latin America and Europe will be playing at the second annual Florida Cup soccer tournament, at Walt Disney World's ESPN Wide World of Sports Complex. Elite players expected to take part include Chicharito Hernandez, the Mexican National team star playing for Bayer Leverkusen—as well as Brazilian soccer legends Ronaldinho (playing for Fluminense FC) and Renato Augusto (the reigning Brazil League MVP who leads SC Corinthians).
The action starts Sunday, January 10, with a doubleheader at ESPN Wide World of Sports Complex between Santa Fe (Colombia) and Bayer (Germany), followed by Schalke (Germany) against the Fort Lauderdale Strikers. The tourney continues through January 20 with matches taking place at other Florida venues including Boca Raton and Fort Lauderdale, in addition to Walt Disney World Resort. Tickets start at just $35 and are available for all matches at all Ticketmaster outlets (including Ticketmaster.com). Head over to floridacup.com for the complete schedule!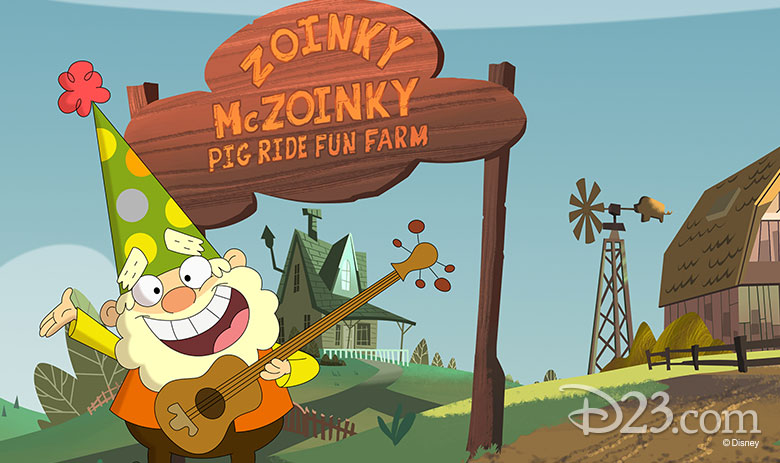 The 7D Returns to Disney XD This Month
"Hi-ho, hi-ho, to Season Two we go!" The second season of The 7D, a hilarious take on the Seven Dwarfs, begins on Disney XD on Saturday, January 23, at 9:30 a.m. ET/PT! Set in the world of Jollywood, the series follows the adventures of our pint-sized heroes—Happy, Bashful, Sleepy, Sneezy, Dopey, Grumpy, and Doc—as they work together to help the eccentric Queen Delightful keep her kingdom in order and fend off the Glooms, a novice warlock and witch couple who continually plot to overtake the throne.
Season Two will boast a cadre of fantastic voice guest stars, including Ozzy and Sharon Osbourne as Hildy Gloom's (voice of Kelly Osbourne—perfect casting!) parents, the Duke and Duchess of Drear; Fran Drescher (The Nanny) as Encyclopedia Enchantica, a talking encyclopedia; comedian and author Amy Sedaris as Nocturna, the kooky keeper of nightmares; and George Takei (Star Trek, Broadway's Allegiance) as Dr. Sweet Tooth, Jollywood's happy-go-lucky dentist. The 7D also features the voice talents of Disney Legend Bill Farmer as Doc, Billy West (Ren & Stimpy) as Bashful, and Maurice LaMarche (Pinky and the Brain, Disney's upcoming Zootopia) as Grumpy.
Have Oil, Will Travel: Disney Cruise Line Helps Power Trucks
As part of Disney Cruise Line's—and The Walt Disney Company in general—commitment to minimizing waste wherever possible, their fleet of magical, memory-making ships have donated more than 60,000 gallons of used cooking oil to Bahamas Waste Management since 2011. And what does that cooking oil do? Amazingly, it helps power their fleet of vehicles in Nassau!
Check out this cool video from our pals at Disney Parks, above, to learn how recycling really can make a daily impact…