By the D23 Team
Disney Junior made announcements this morning sure to please the young and young-at-heart—including a new iteration of its flagship series, Mickey Mouse Clubhouse, set to debut in 2025, and the stop-motion Halloween special Mickey and Friends Trick or Treats, premiering this October. Announcements so magical in nature were naturally made at a most magical place: Disney California Adventure Park, during this weekend's big "Disney Junior & Friends Playdate" event!
Other announcements included additional holiday-themed episodes of Disney Junior favorites including SuperKitties, Pupstruction, Mickey Mouse Funhouse, and Marvel's Spidey and His Amazing Friends; and casting for the new 2024 series Disney Junior's Ariel and RoboGobo. In shorts news, the September 6 premiere date of Doc McStuffins: The Doc & Bella Are In!—the first new, fully original Doc McStuffins content to premiere since 2020—was revealed, along with new Playdate with Winnie the Pooh and Me & Winnie the Pooh shorts, which debuted today on Disney Junior and the Disney Junior YouTube.
"Disney Junior captures the hearts and imaginations of preschoolers and their families everywhere with stories and characters filled with magic, wonder, adventure, and heart," said Ayo Davis, president of Disney Branded Television. "From providing early entry points into classic Disney franchises to introducing brand-new IP that becomes the latest kid obsessions, Disney Junior is always there with infinite opportunities to engage and play."
The three-day "Disney Junior & Friends Playdate" event, which celebrates the magical, entertaining, and music-filled stories of Disney Junior's hit series, will move to the Downtown Disney District on Saturday, August 19, and Sunday, August 20, giving even more young fans a chance to experience the beloved characters and storytelling of Disney Junior.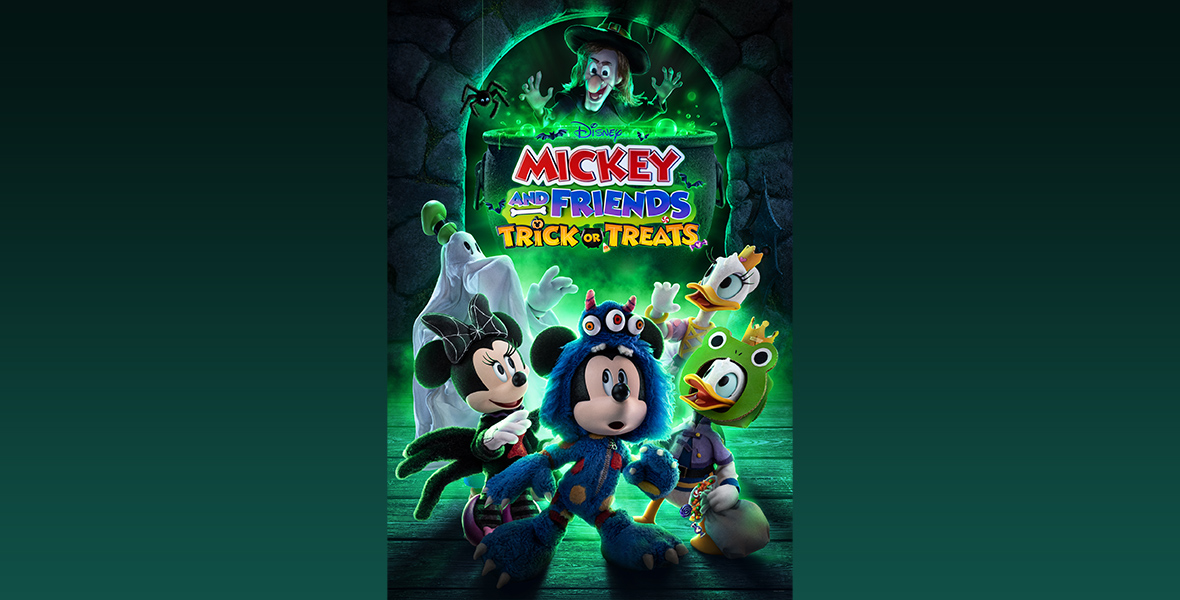 New Projects
Mickey Mouse Clubhouse 2.0 (working title) — New episodes coming 2025 on Disney Junior and Disney+
In the next iteration of Disney Junior's Emmy® Award-winning global hit series Mickey Mouse Clubhouse 2.0 (working title), Mickey and pals welcome everyone back to the clubhouse for all-new adventures filled with songs, laughs, handy helping, and fun new surprises. The new series will see the clubhouse expanding with a brand-new area just for Minnie Mouse and the addition of Duffy the Disney Bear, Mickey's trusted teddy bear, who will make surprise appearances in multiple episodes. Beloved by preschool fans and their families around the world, the series combines the rich heritage of Disney's beloved classic characters with state-of-the-art CG animation and introduces a whole new generation of preschoolers to Mickey and his pals. The series originally premiered in 2006 and became a pop culture phenomenon that is still breaking records today—with over 4 billion views on Disney Junior's YouTube Channel, including for the iconic "Hot Dog Dance" video.
Mickey and Friends Trick or Treats – Premieres Sunday, October 1, on Disney Junior, Disney Channel, and Disney XD at 7 p.m. EDT/PDT; streaming Monday, October 2, on Disney+
In this new Halloween stop-motion special, Mickey, Minnie, Goofy, Donald Duck, and Daisy Duck are trick-or-treating when Donald spies the spookiest mansion he's ever seen—and assumes it has the best treats. After he convinces his friends to risk a visit, the owner, Witch Hazel, casts a spell that turns them into their costumes! The special features new original music from Emmy Award-nominated songwriter Beau Black (The Lion Guard).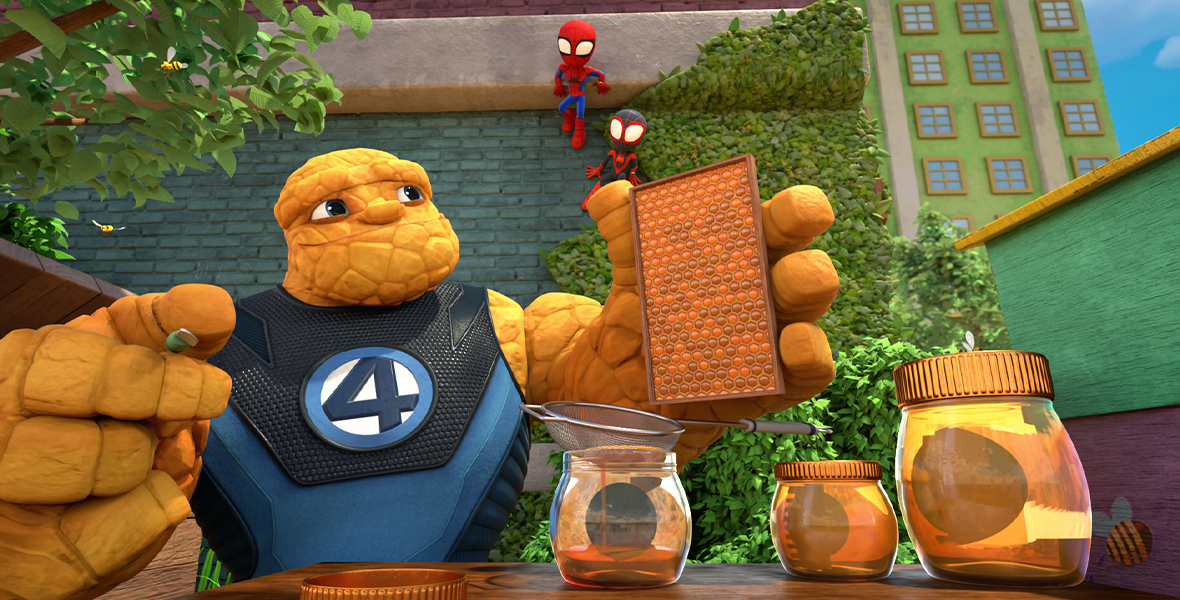 Special Holiday Episodes
SuperKitties – Halloween episode premieres Monday, September 25, on Disney Junior at 7 p.m. EDT/PDT; shortly thereafter on Disney+
One of the hottest new series for preschoolers, SuperKitties follows the action-packed adventures of four fierce and furry superhero kittens on a mission to make their town of Kittydale a more caring and paw-esome place. In the full-length Halloween episode, titled "Howloween Cat," the pets' Howloween treats go missing all over Kittydale, so the SuperKitties must track down the thief.
Pupstruction – Halloween episode premieres Wednesday, September 27, on Disney Junior at 7 p.m. EDT/PDT; streaming same day on Disney+
Pupstruction premiered in June 2023 and follows the adventures of the Pupstruction team—a doggone hard-working construction crew ranging from some of the brawniest breeds to irresistibly cute and playful puppies. It centers on Phinny (voiced by Yonas Kibreab), an innovative young corgi who might be the smallest pup on the crew but proves that you don't need big paws to have big dreams or big ideas. In the Halloween episode, "Happy Howl-o-ween/The House of Howls," Bobby Boots (voiced by Bobby Moynihan) thinks he wasn't invited to Pupstruction's Howl-O-Ween party; and Tank (voiced by Carson Minniear) doesn't think he's brave enough to help build a haunted house.
Marvel's Spidey and His Amazing Friends – Rosh Hashanah-themed episode featuring The Thing (aka Ben Grimm) premieres Friday, September 15, on Disney Channel at 8:30 a.m. EDT/PDT and Disney Junior at 1 p.m. EDT/PDT; streaming shortly thereafter on Disney+
In a new "Web-Spinners" storyline introduced into the series this summer, Spidey (voiced by Benjamin Valic), with the help of Iron Man (voiced by John Stamos), creates new hi-tech suits and gear that lets the Spidey Team stop baddies and help people—not just in their friendly neighborhood, but now all over the world. The storyline will continue into season three, debuting next year, and brings into the fold new characters joining the ranks of other well-known Marvel Super Heroes and villains who have appeared in the series, including The Thing (voiced by Andy Milder); Ms. Marvel's teleporting dog, Lockjaw (voiced by Dee Bradley Baker); and the power-hungry robot supervillain Zola (voiced by Trevor Devall). In the episode titled "An UnBEElievable Rosh Hashanah," Gobby (voiced by JP Karliak) steals all of the bees, so Team Spidey and The Thing must get them back and save Rosh Hashanah.
Mickey Mouse Funhouse – Halloween-themed episode premieres Wednesday, September 26, on Disney Junior at 7 p.m. EDT/PDT; a Dia de los Muertos-themed episode premieres Friday, October 6, on Disney Channel at 10 a.m. EDT/PDT and Disney Junior at 12:05 p.m. EDT/PDT; both episodes streaming shortly thereafter on Disney+
The whimsical animated series Mickey Mouse Funhouse introduces preschoolers' first pal, Mickey Mouse (voiced by Bret Iwan), and his friends to Funny (voiced by Harvey Guillén), an enchanted talking playhouse, who takes the Sensational Six on adventures of all types to unique worlds that inspire the imagination. In the Halloween-themed episode titled "The Curious Case of the Kooky Scientist," premiering September 26, Mickey and the gang are off to Halloweenville to see kooky scientist Von Drake's (voiced by Corey Burton) newest invention. Then, in the episode premiering October 6 titled "Stink, Stank, Stunk! /Día de los Muertos," Mickey and the gang discover the Grand Pumpkin and must return it to Halloweenville before it rots away; and Donald's (voiced by Tony Anselmo) pal Panchito invites the gang to celebrate Día de los Muertos in Mexico City.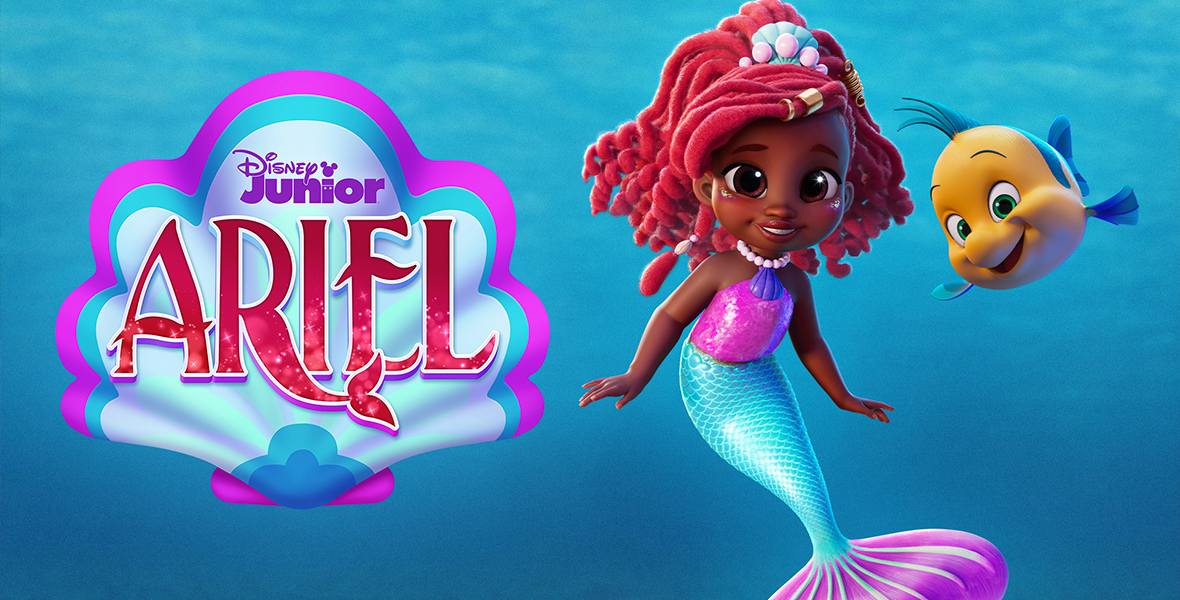 Casting News
Disney Junior's Ariel – Premieres 2024 on Disney Junior and Disney+
Mykal-Michelle Harris (Raven's Home) has been cast in the lead role of Ariel in Disney Junior's Ariel, an animated musical series for preschoolers inspired by the beloved story of The Little Mermaid. Broadway, film, and television stars Taye Diggs (Rent) and Amber Riley (Glee) will voice King Triton and Ursula in the series—which follows 8-year-old mermaid princess Ariel as she and her friends embark on fun-filled, action-packed underwater adventures throughout their Caribbean-inspired fairytale kingdom of Atlantica and beyond. In addition to Harris, Diggs, and Riley, the series stars Elizabeth Phoenix Caro (The Christmas Chronicles) and Cruz Flateau (SuperKitties) as Ariel's friends Lucia and Fernie, respectively; and Gracen Newton (Puppy Dog Pals) as Flounder.
RoboGobo – Premieres 2024 on Disney Junior and Disney+
A plethora of noteworthy stars—including Cynthia Erivo, Valerie Bertinelli, Alan Cumming, Susan Kelechi Watson, Ana Gasteyer, Alison Pill, and Dulé Hill—have been cast in recurring guest star roles for Disney Junior's next new series RoboGobo. They join a talented roster of young voice actors, including Ja'Siah Young (Raising Dion), Brayden Morgan (Slumberkins), Azuri Hardy Jones (My Adventures with Superman), Gracen Newton (Puppy Dog Pals), newcomer Leili Ahmadyar, and veteran voice actor Dee Bradley Baker (Phineas and Ferb), who voice lead character Dax (Young) and his five adorable, adopted pets, Booster, Allie, Hopper, Shelly, and Wingo. After being given super-powered Robo-Suits by kid inventor Dax, the pets are on a mission to save other pets in trouble and learn how to become a family in the process.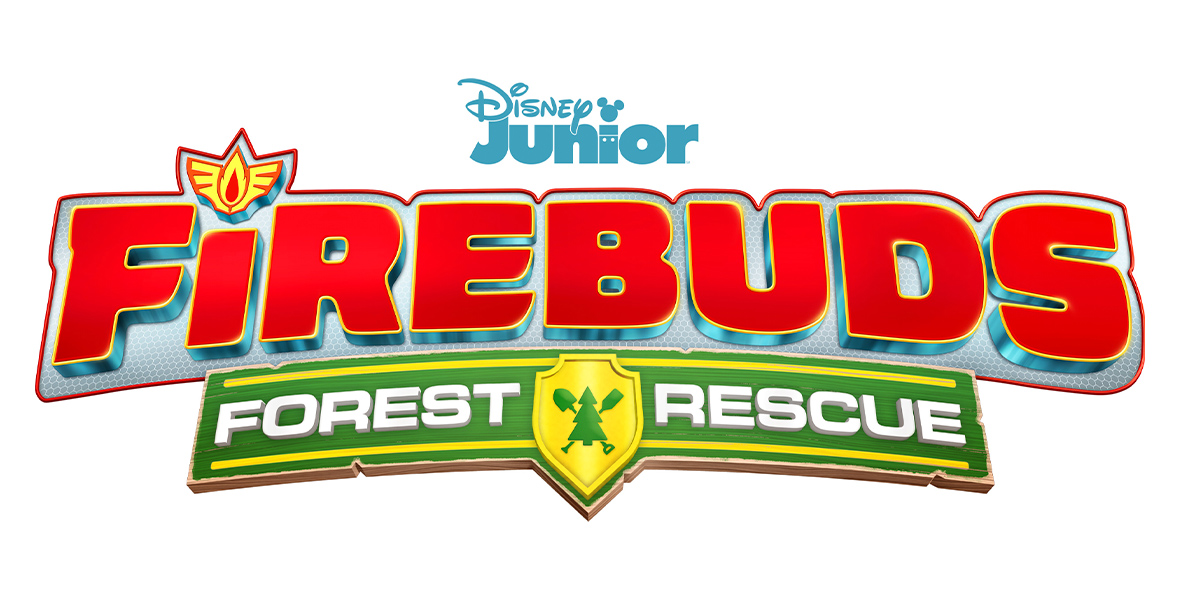 Premiere Date/Months
Doc McStuffins: The Doc & Bella Are In! – Premieres Wednesday, September 6, on Disney Channel and Disney Junior at 9:25 a.m. EDT/PDT; streaming same day on Disney+
Doc welcomes Bella Bunnynose (voiced by Kate Micucci), an adorable plush bunny who dreams of being a toy doctor just like Doc. Bella joins the toys in the clinic and learns from Doc as her intern. The series' lead voice cast, including Laya DeLeon Hayes (Doc), Lara Jill Miller (Lambie), Robbie Rist (Stuffy), Jess Harnell (Chilly), and Loretta Devine (Hallie), will reprise their roles in the shorts.
Firebuds – Season two premieres in November on Disney Junior and Disney+
From Emmy Award-winning creator and executive producer Craig Gerber (Disney's Elena of Avalor and Sofia the First), Firebuds follows a group of friends, all children of first responders, who embark on adventures to help their community and learn what it truly means to be a hero. Building off the success of the series' debut, season two features a forest rescue theme and finds the Firebuds crew back with some new friends and equipped with new gear to use in the great outdoors. Throughout the new season, the Firebuds embark on daring forest rescues while continuing to help their neighbors in Gearbox Grove.
Star Wars: Young Jedi Adventures – New episodes premiering November 8 on Disney Junior and Disney+; more new episodes coming 2024
Set 200 years before Star Wars: The Phantom Menace, during the High Republic era, Star Wars: Young Jedi Adventures follows Jedi younglings as they study the ways of the Force; explore the galaxy; help citizens and creatures in need; and learn valuable skills needed to become Jedi along the way. A new batch of episodes, including a Life Day holiday episode, will debut on Disney Junior and Disney+ on Wednesday, November 8. The Life Day episode will follow Master Yoda (voiced by Piotr Michael), Master Zia (voiced by Nasim Pedrad), and Jedi younglings Kai (voiced by Jamaal Avery Jr.), Lys (voiced by Juliet Donenfeld), and Nubs (voiced by Dee Bradley Baker) as they take a trip to Kashyyyk to celebrate and learn more about the Wookiee's holiday traditions.